Which MyChoice Style Are You?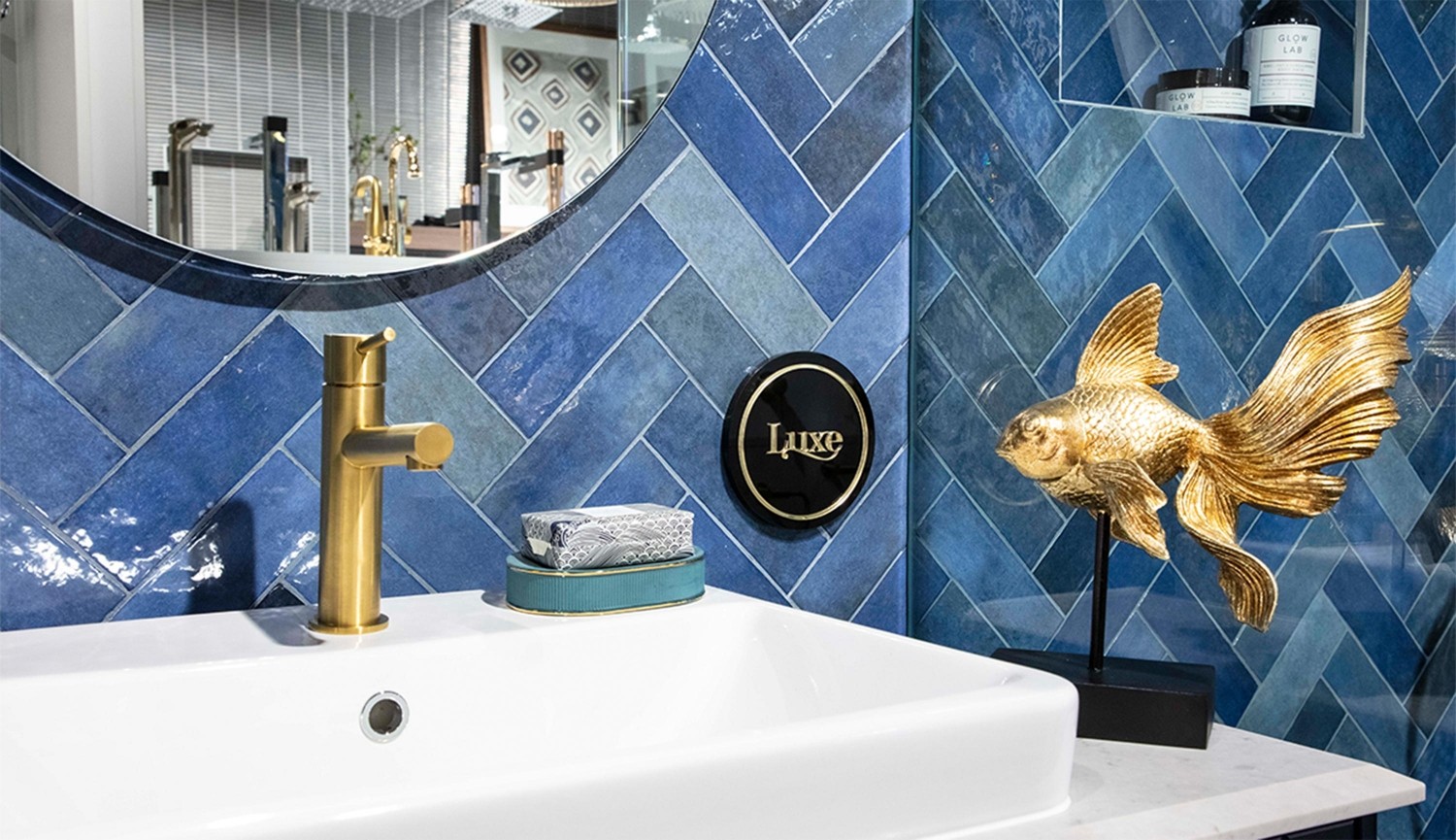 by
28/05/2021
Inspiration & Styling
While trends come and go, there are key design styles that stand the test of time and capture the personality of many of us. That's why we've created our six key MyChoice Design Studio Styles - Luxe, Global, Classic, Contempo, Coastal, and Classic. They were created to help guide our customers through the MyChoice Design Studio ensuring they can confidently approach the design of their home knowing they'll select items and finishes that authentically reflect their personality and style. When creating these six styles, inspiration was taken from around the world, ensuring they were relatable to the Queensland way of living.
Each of the six styles has four subsets allowing customers to explore and combine variations of a style without feeling confined to just one. All finishing products in the Studio such as tiles, paints, benchtops, cabinetry finishes, feature lighting, bricks, carpet, and door furniture have carefully been labelled to identify which style they work within. This assists our customers in navigating their design journey to achieve their desired style, look and finish easily. Below we explore these six styles and their subsets.
Classic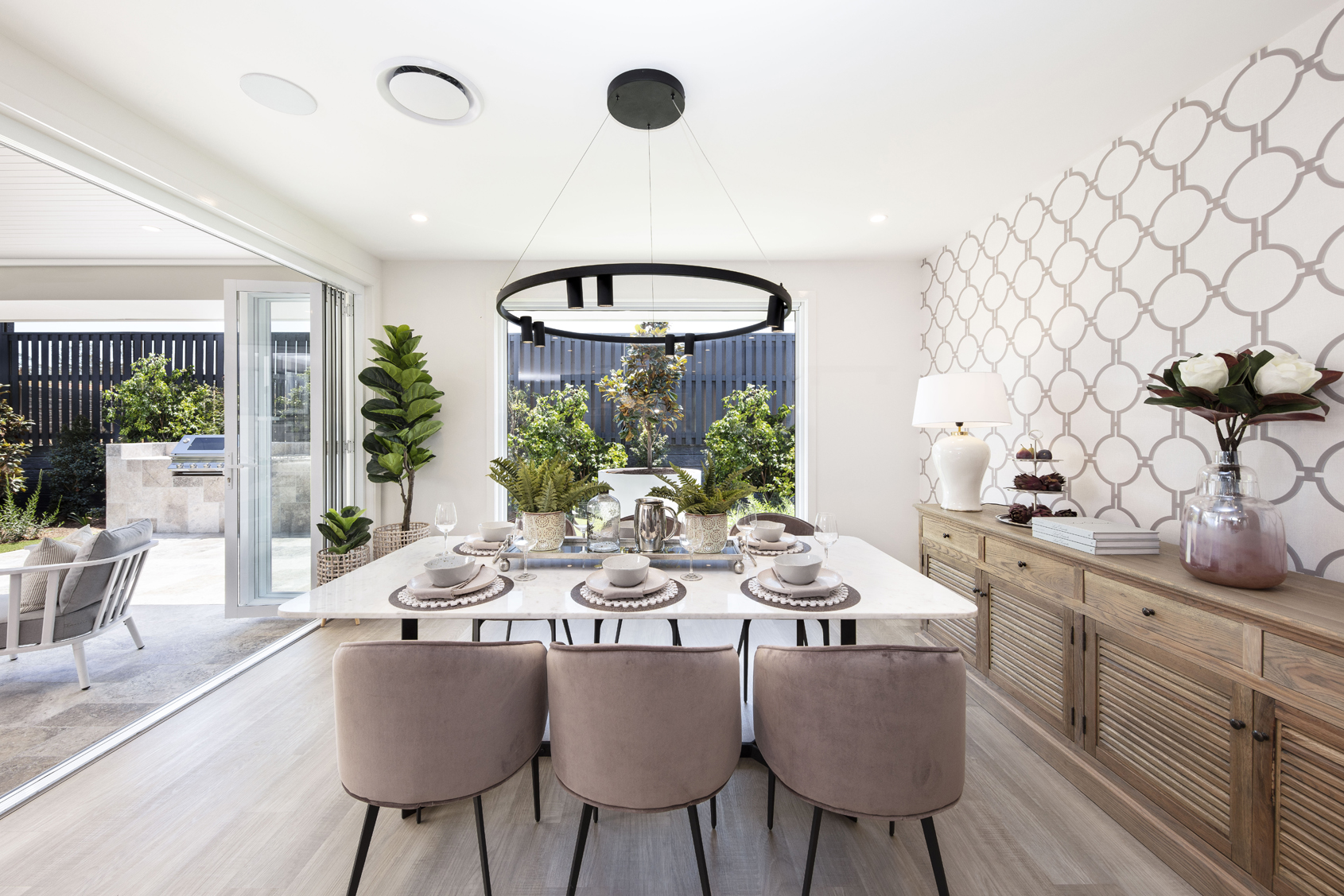 Dining Room of the Huxton 35 on display at Everleigh Greenbank.
The Classic style brings to life elegance, symmetry, and balance. At its foundation is a beautiful neutral palette that honours traditional architecture but always maintains a warm, welcoming, and homely environment. It is well-considered and has a strong balance of texture, pattern, and colour. It is full of light and spacious living areas. Crisp white details with soft neutrals, rich layers of textures and organic colours like eucalypt green and duck egg blue, with unexpected splashes of colour, like butter yellows, as accents.
The classic style can be broken up into four substyles which include Plantation, Hamptons, Country and Vintage.
Contempo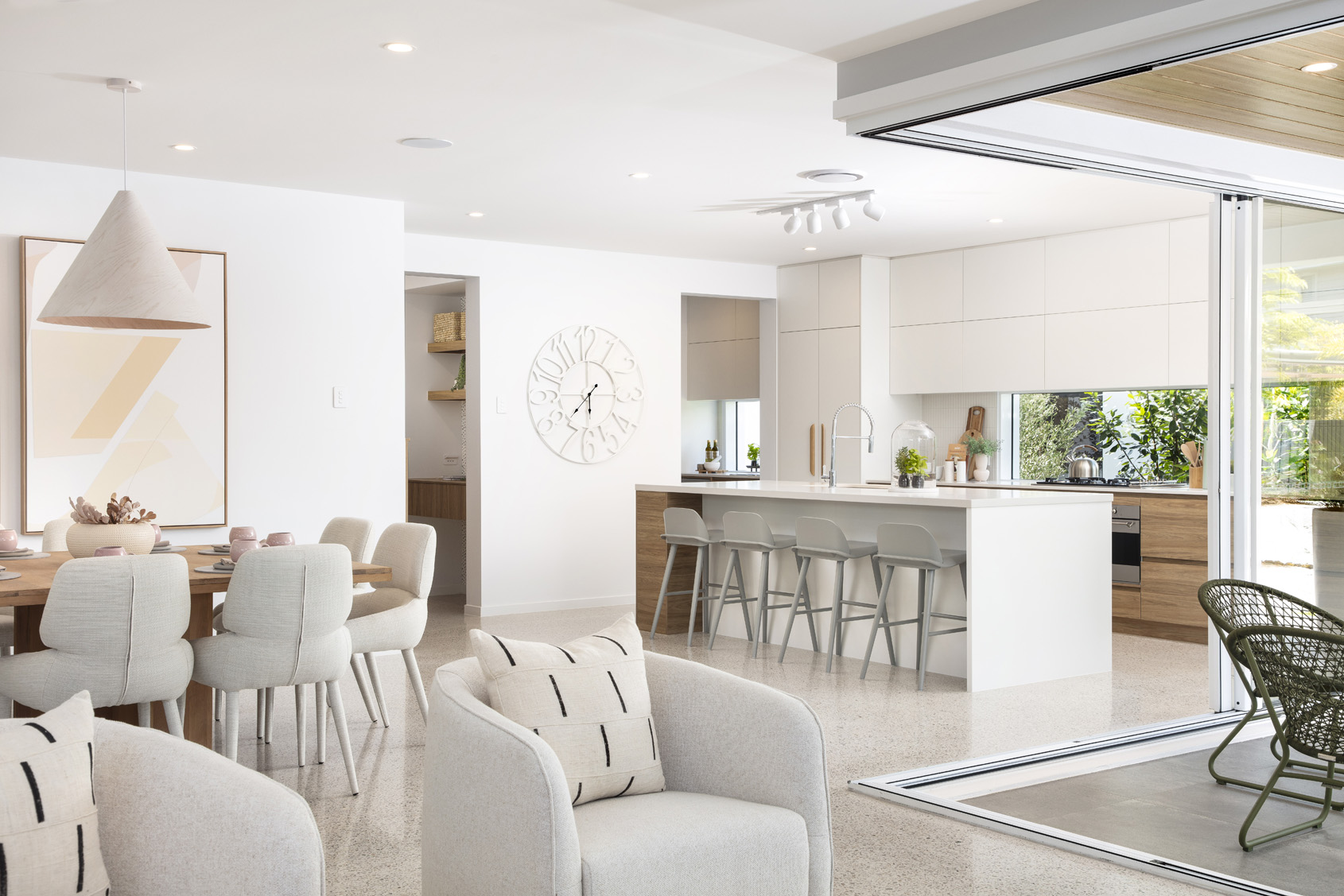 Downstairs Living Area of the Piper 39 on display at Newport.
The Contempo style exudes comfort and welcome. It's a modern look that is constantly evolving without becoming cluttered or dark.
Exciting and appealing, it borrows from many periods to pull together a home that reflects your unique style while remaining beautiful and practical. The spaces in a Contempo style home are open and airy, and feature furniture with simple, natural fabrics such as wool, cotton, leather, and linen. Furniture legs are exposed and perfectly balanced with simple accents like stainless steel, polished nickel, and glass.
The Contempo style can be broken up into four substyles which include Modern, Minimalist, Mid-Century Modern, and Scandinavian.
Urban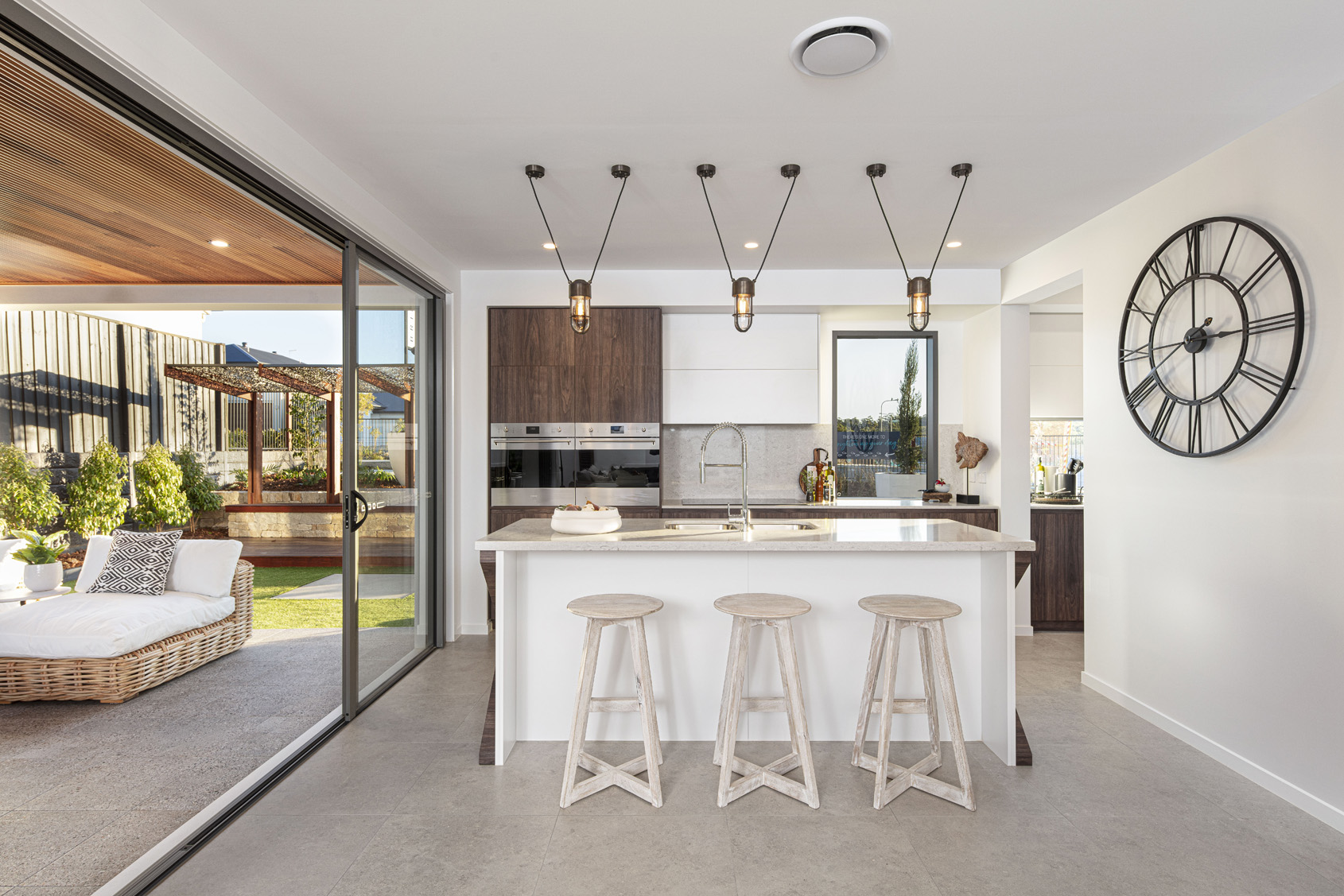 Kitchen of the Frankky 35 on display at Kalina Springfield.
From steel and stone to brick, brass, and timber, the Urban style is all about raw, natural materials.
Perfect for people who want an edgy, architectural style maintaining connection to the past, this strong style is brought to life through inspiration drawn from the natural environment. Exposed brick and stone walls exude character, while wide, expansive windows and oversized lighting composed of steel, copper, and wrought iron illuminate all the unique details of an Urban style home. It's a look that's deliberately unstructured to achieve an imperfect, relaxed ambience.
The urban style can be broken up into four substyles which include Organic, Rustic, Industrial, and South Western.
Coastal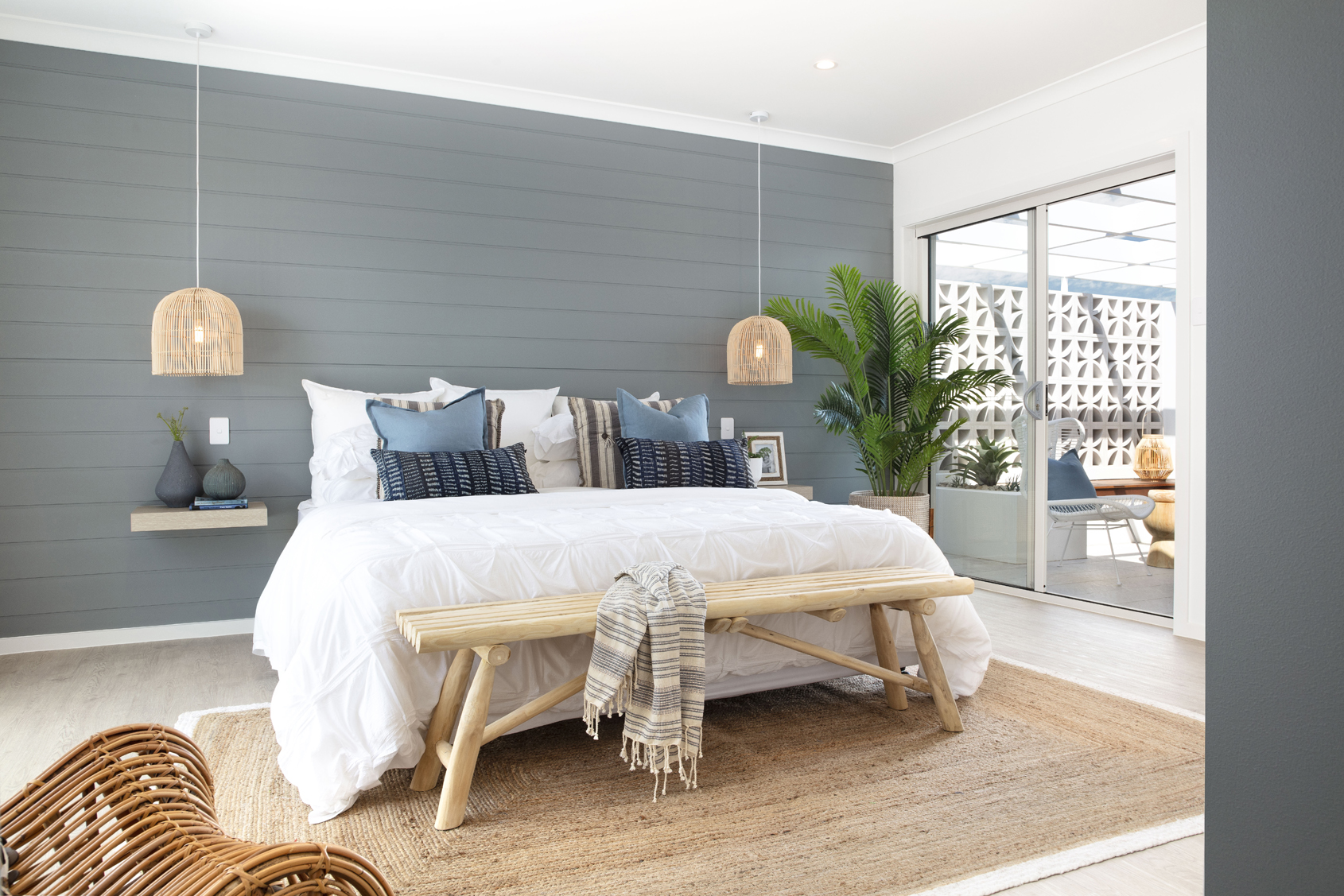 Master Bedroom of the Kaiya 25 on display at Covella Greenbank.
Long gone are the days when Coastal style embodied beachside cliché décor and motifs.
Today it's a design used in both Classic and Contempo homes, and is identifiable by its perfectly relaxed, unassuming style, paying homage to its natural environment. And you don't have to live by the beach to reflect the coastal interior design style in your home. Set against a crisp white backdrop, it's an easy, casual look that transports you to a perfect summer day at the beach by using an ocean inspired palette of the beautiful colours of the sea, the sand, and the native vegetation.
Bright and breezy, a Coastal style home creates a soothing connection between the indoors and out. All it takes to create a spacious coastal haven is a beautiful, carefully considered blend of natural materials, expanses of glass, and a neutral palette of whites.
The Coastal style can be broken up into four substyles which include Beach House, Bahamas, Modern Coastal, and American Beach House.
Global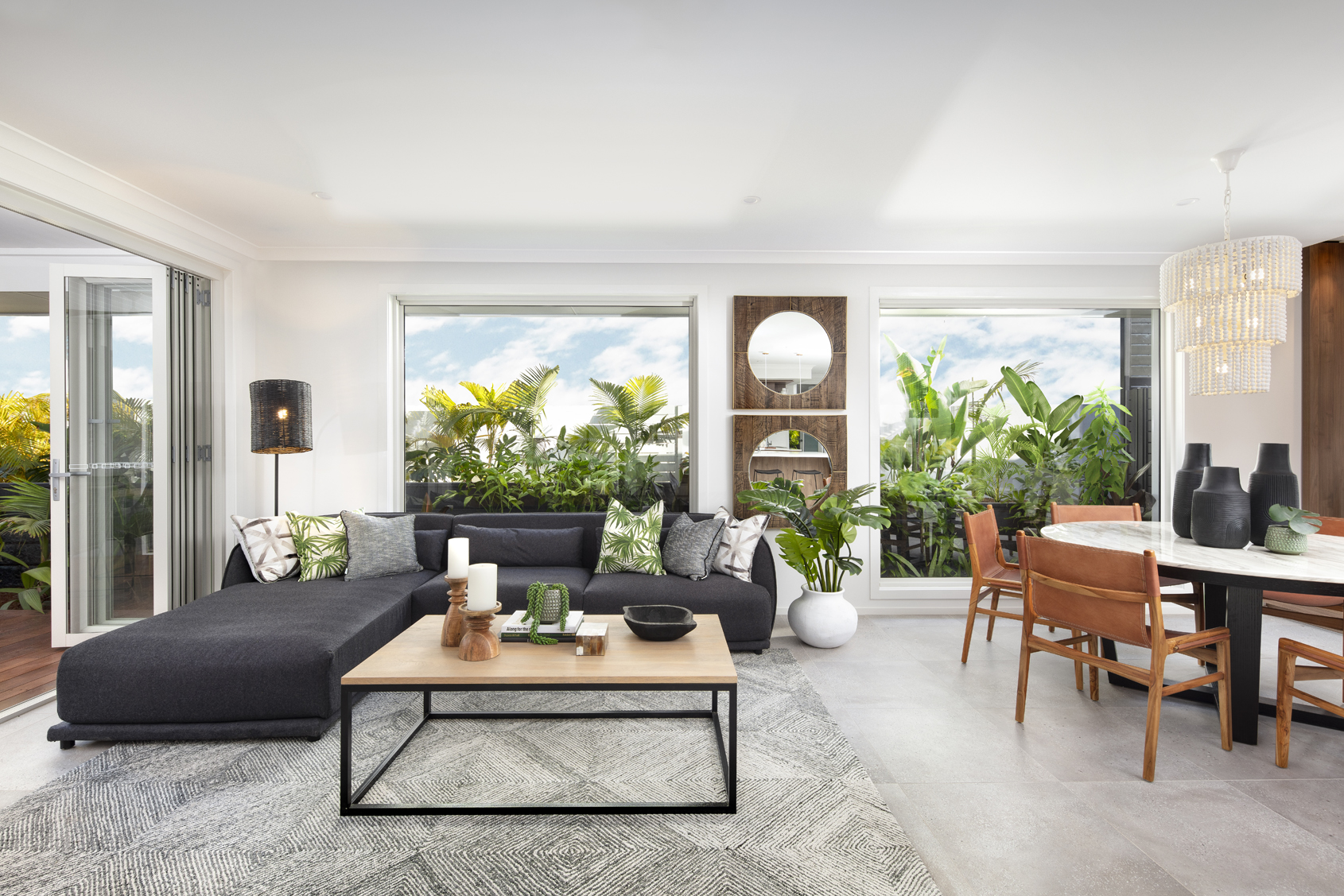 Living Room of the Juniper 27 on display at Covella Greenbank.
The Global style is all about reflecting a deep love for global adventure.
Rooted in admiration for the world's many diverse cultures, it is a beautiful, artful blend of worldly finds, earthy materials, and exotic patterns. Global style homes are colourful and textured with a palette of earthy tones and pops of spice inspired colours. The look features rich, bold designs paying homage to the inherent beauty of stunning natural textures. A captivating mix of patterns and cultural pieces create global spaces bursting with interesting and desirable detail wherever you look. It has an eclectic nature, without any apparent structure in the way objects are grouped.
The Global style can be broken up into four substyles which include Bohemian, Eclectic, Fusion, and Zen.
Luxe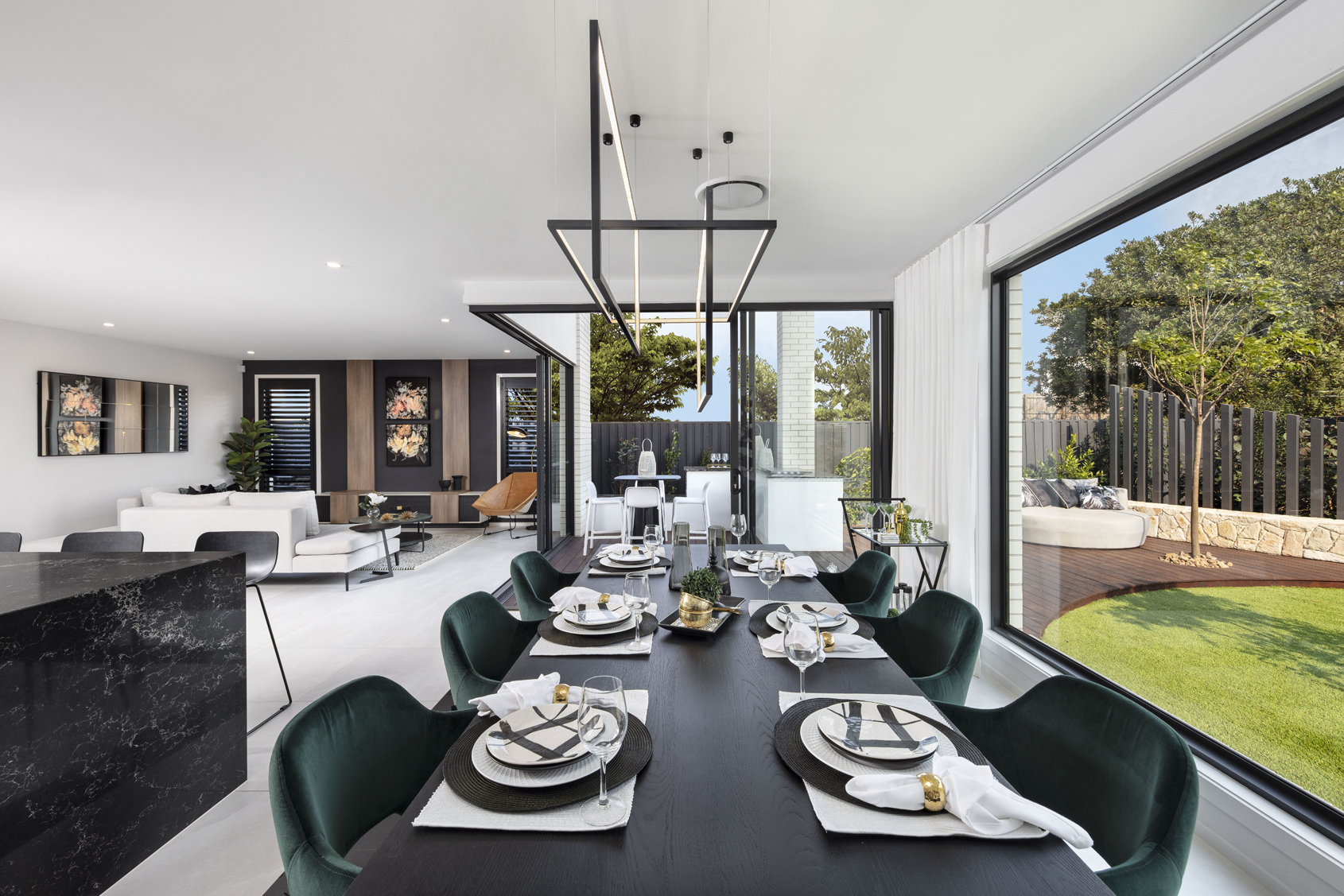 Dining Room of the Aria 37 on display at Arise Rochedale.
The Luxe style is a rich, modern take on luxurious classic design and architecture.
Combining timeless classics with the most beautiful materials and sophisticated detailing, it's a look that exudes glamour and allure. Architectural mouldings and features are the cornerstones of the Luxe style, creating a traditional base on which contemporary layers can be developed. Undeniably opulent, the Luxe style is never overstated, and balance is created across the key design elements to ensure Luxe interiors are refined as well as invitingly comfortable.
The Luxe style can be broken up into four substyles which include Glamour, Parisian, Modern Luxe, and Art Deco.
To start your building journey today, get in touch with a Building & Design Consultant and discuss your options.
To get more style inspiration and stay up to date with our stunning display homes follow us on Instagram, Facebook and Pinterest.
---