Coastal
Long gone are the days when Coastal style embodied beachside cliché décor and motifs.
Today it's a design used in both Classic and Contempo homes, and is identifiable by its perfectly relaxed, unassuming style, paying homage to its natural environment. And you don't have to live by the beach to reflect the coastal interior design style in your home. Set against a crisp white backdrop, it's an easy, casual look that transports you to a perfect summer day at the beach by using an ocean inspired palette of the beautiful colours of the sea, the sand, and the native vegetation.
Bright and breezy, a Coastal style home creates a soothing connection between the indoors and out. All it takes to create a spacious coastal haven is a beautiful, carefully considered blend of natural materials, expanses of glass, and a neutral palette of whites.
The Coastal style can be broken up into four substyles which include Beach House, Bahamas, Modern Coastal, and American Beach House.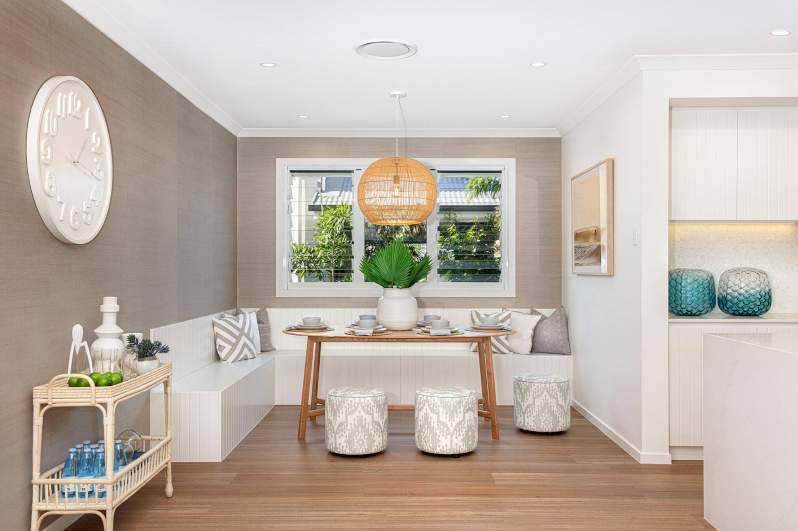 SAVE YOUR FAVOURITE
IMAGES & DESIGNS
Like what you see in this gallery? Save your favourite style images and home designs to show your family and friends! Create a favourites account, then click the heart icon on the images or home designs you like to save them.