Our Floor Plan, Your Style: Grayson 30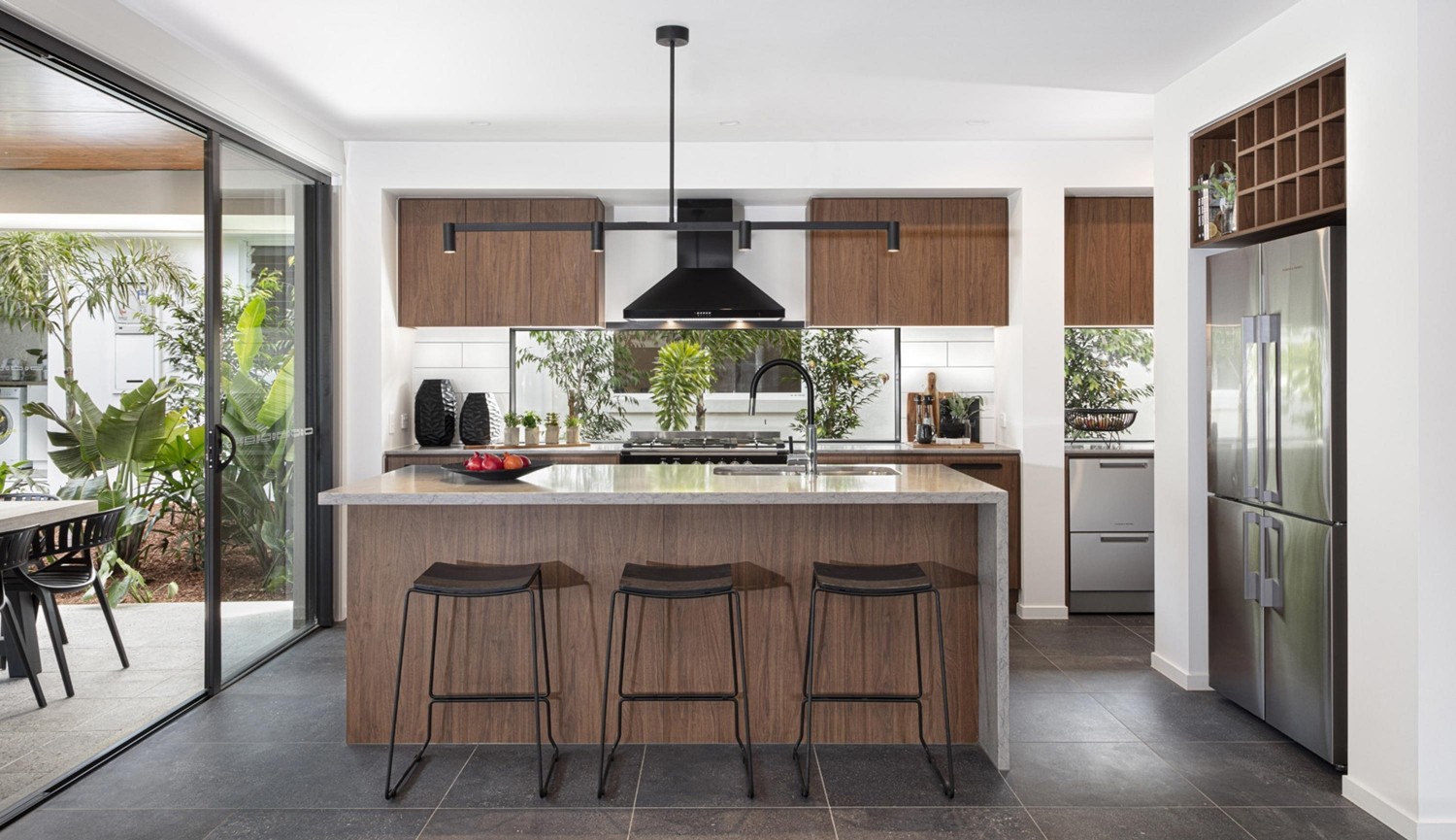 by
19/03/2021
Inspiration & Styling
We often come across customer conversations in display homes that follow a dialogue like "I love the flow of this home but it's just not my style" or "it has everything we need, but it's not my style". For many customers on their journey to find the right builder, they can often get caught up in the world of styling and pretty things… You're only human and we admit that's the fun stuff! We want to remind you that at the discovery stage of your home building experience, going through display homes you are only choosing a floor plan of the house on display, you aren't tied to the style of that display home or the façade! 
As a refresher, the Brighton homes build experience can be completed in three simple steps.
Choose your floor plan
Choose your façade
Choose your MyChoice style (classic, urban, coastal, luxe, global or contempo)
At stage one, choosing a floor plan, there's a blissful sense of relief that you aren't locking in a style. No. You're just choosing some other extremely important elements like the flow and functionality of your home. You're thinking about how many rooms you will need, the master suite location, living spaces, room size, single or double-storey, what will fit on the block, budget, and the list goes on. But just reminding you, what you don't need to think about just yet is the style of the home.
So, to help you visualise this we thought we would take the time to explore how you achieve many different styles with the one-floor plan in the Grayson 30.
Grayson 30
We are exploring different styles of the widely popular two-storey Brighton home, the Grayson 30. We have two Grayson 30's on display, both featuring completely different styles. So, let's break this down for you.
GRAYSON 30 ON DISPLAY AT ARISE ROCHEDALE
Home Style: Classic
Style Subset: Hamptons
Facade: Harrow
This beautiful classic home features light timber floors, soft calming coastal colours like pale blue and green, fun wallpapers, and lots of white. The overall styling of this home exudes modern Queenslander with contemporary beach vibes.
GRAYSON 30 ON DISPLAY AT RIDGEVIEW NARANGBA
Home Style: Urban
Style Subset: Industrial
Façade: Bianco
This urban-inspired home features dark charcoal with warm rich red timbers displaying an industrial vibe reflective of an inner-city warehouse. Brick has been used both internally and externally to further add to this robust and edgy style.
Below we look at both display home and how one space on the same floor plan can be transformed completely by style.
Kitchen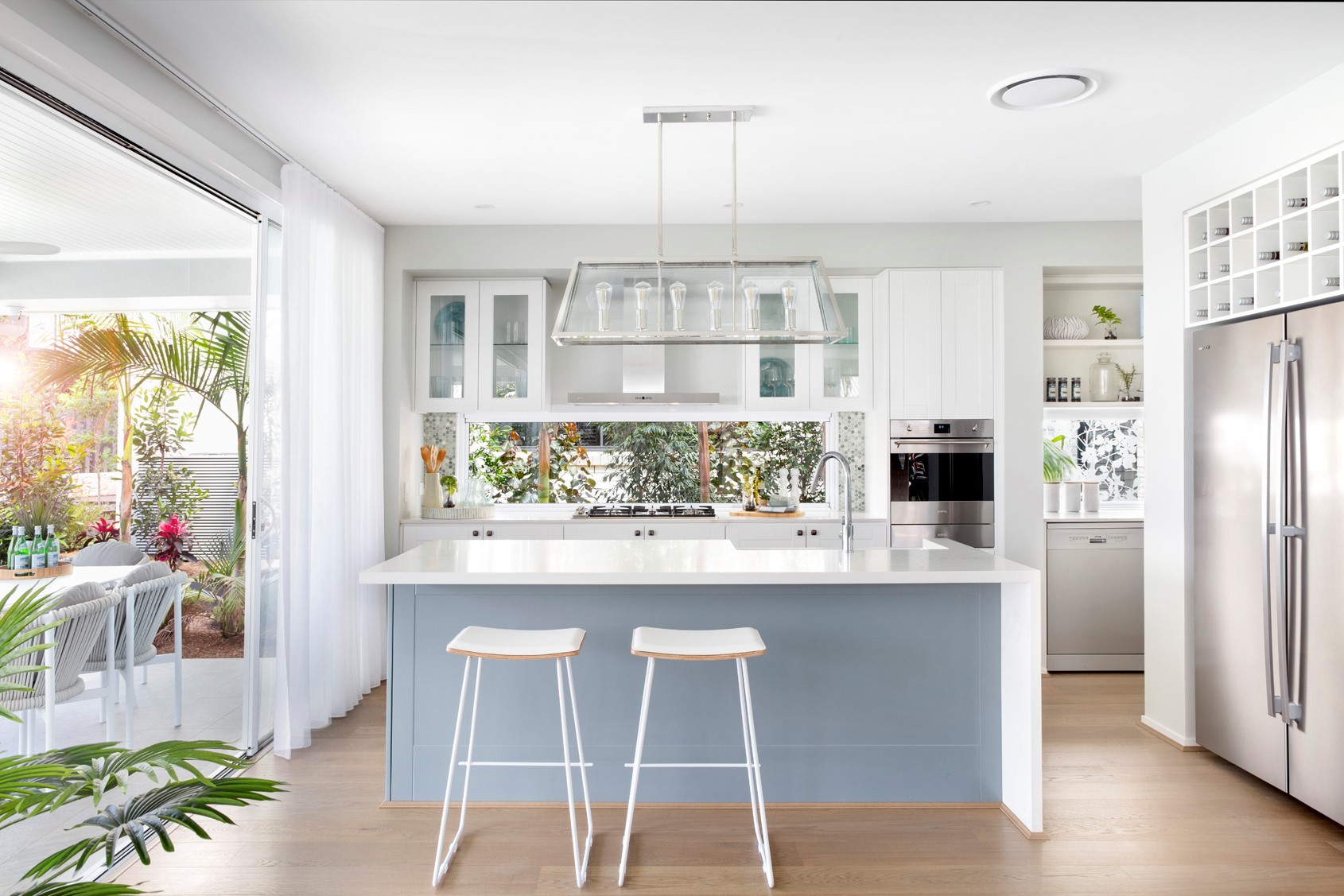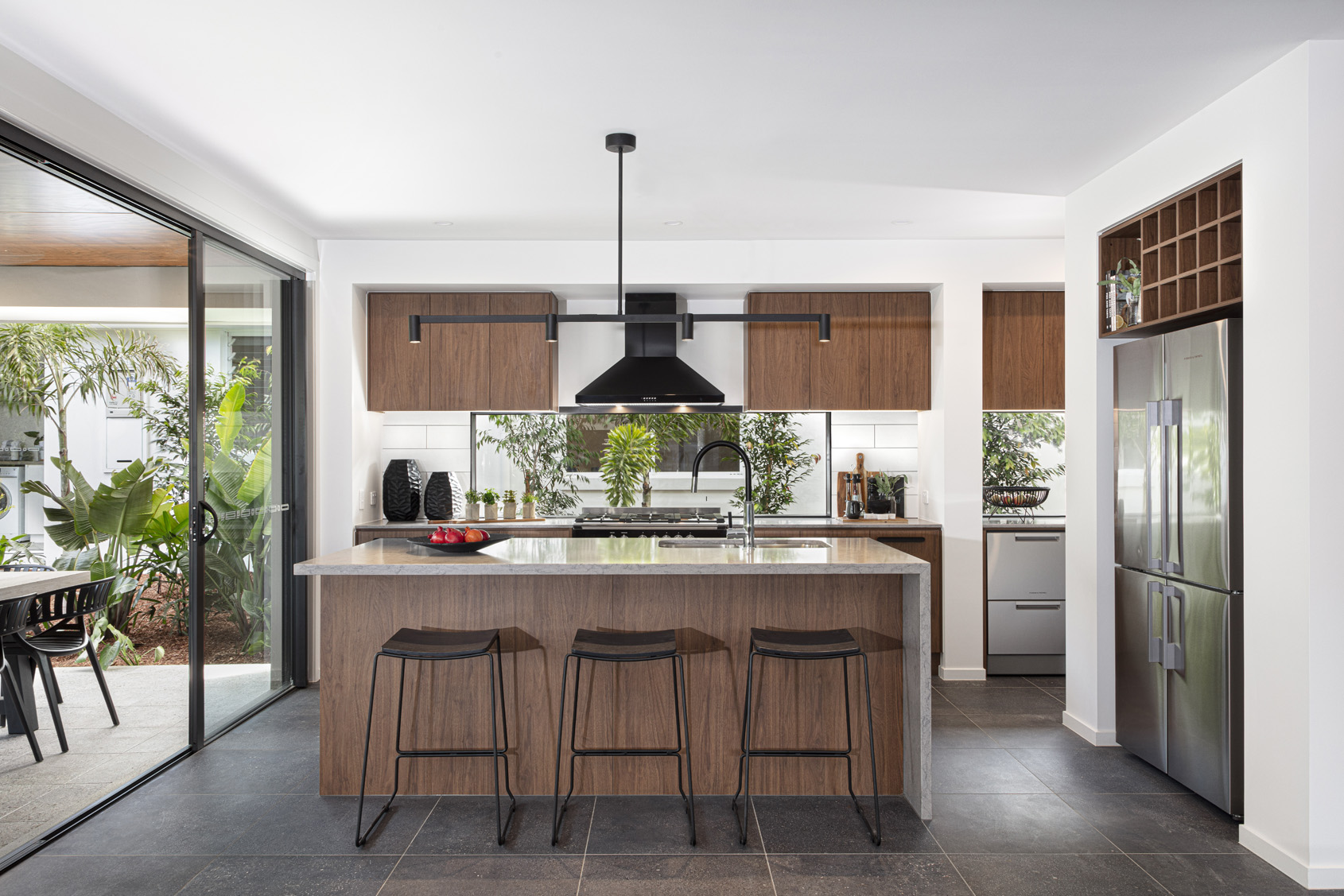 Facade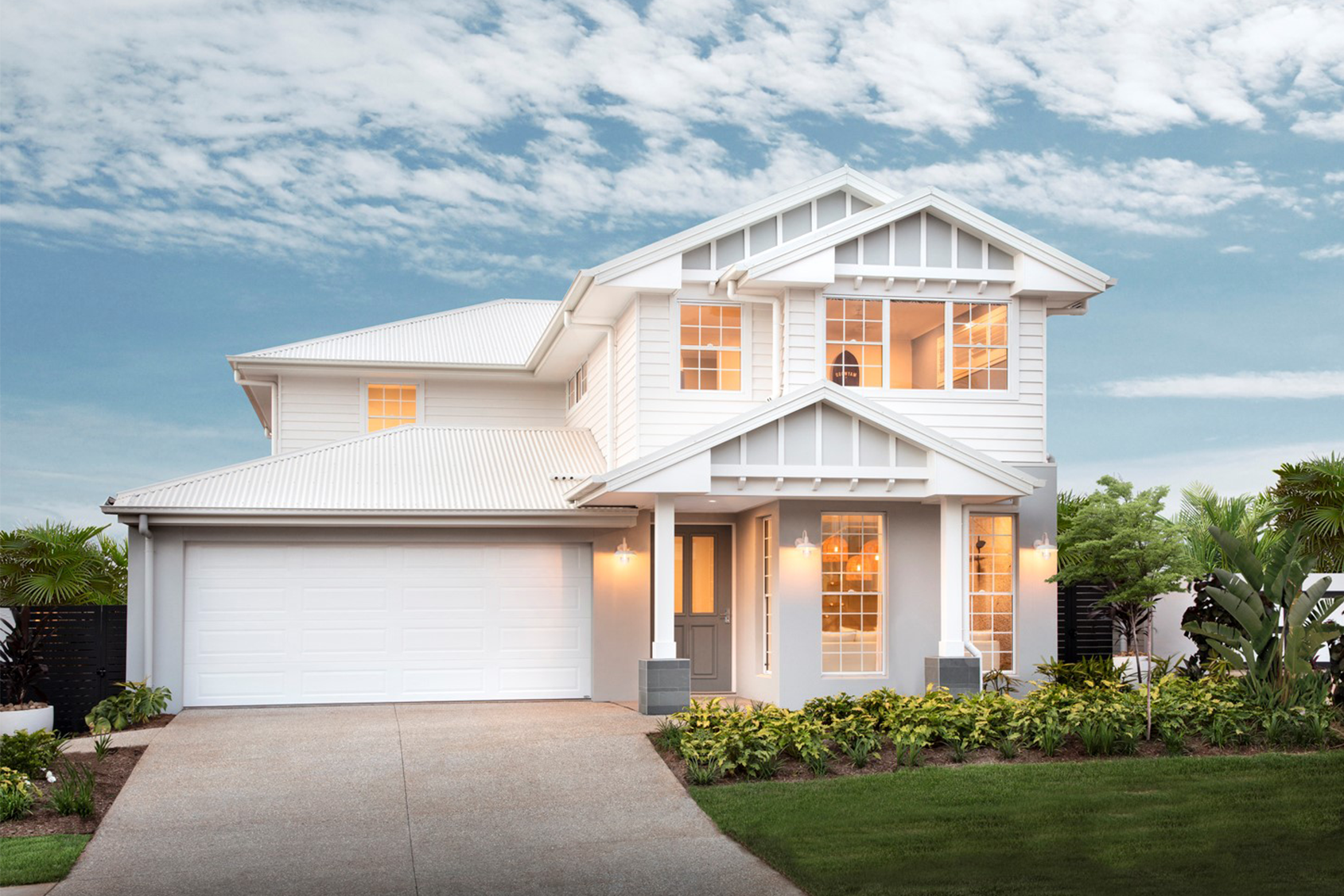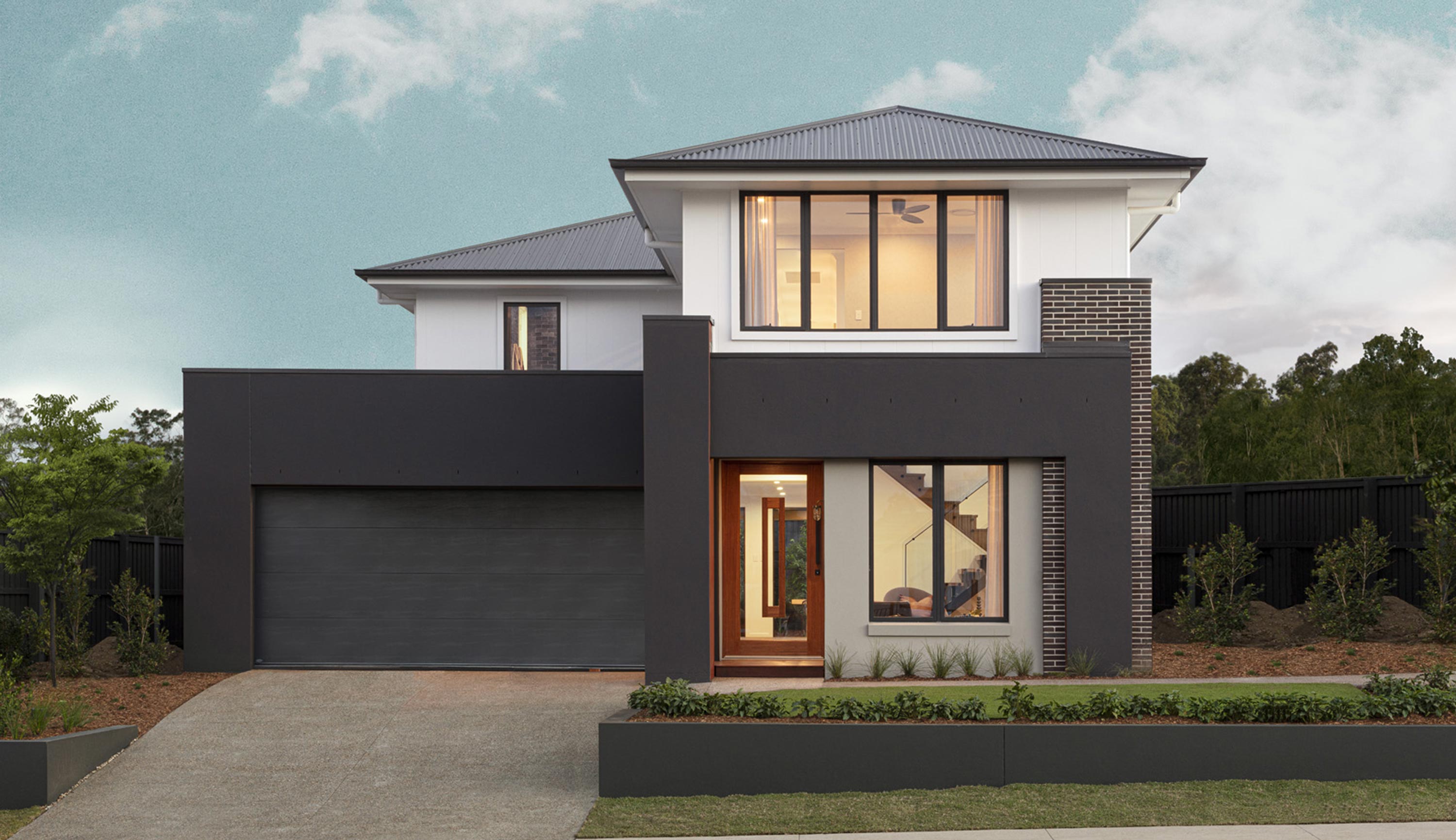 Ensuite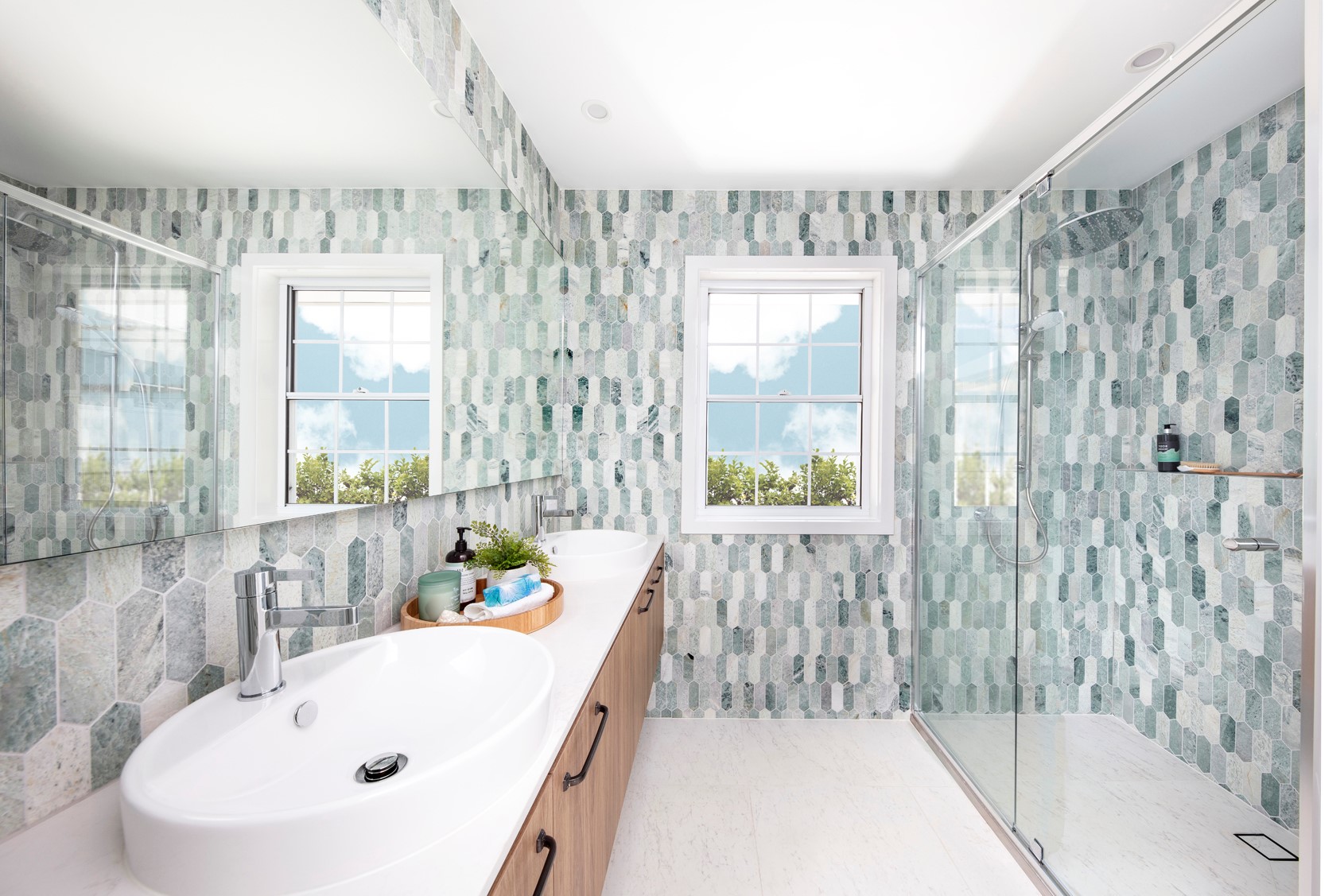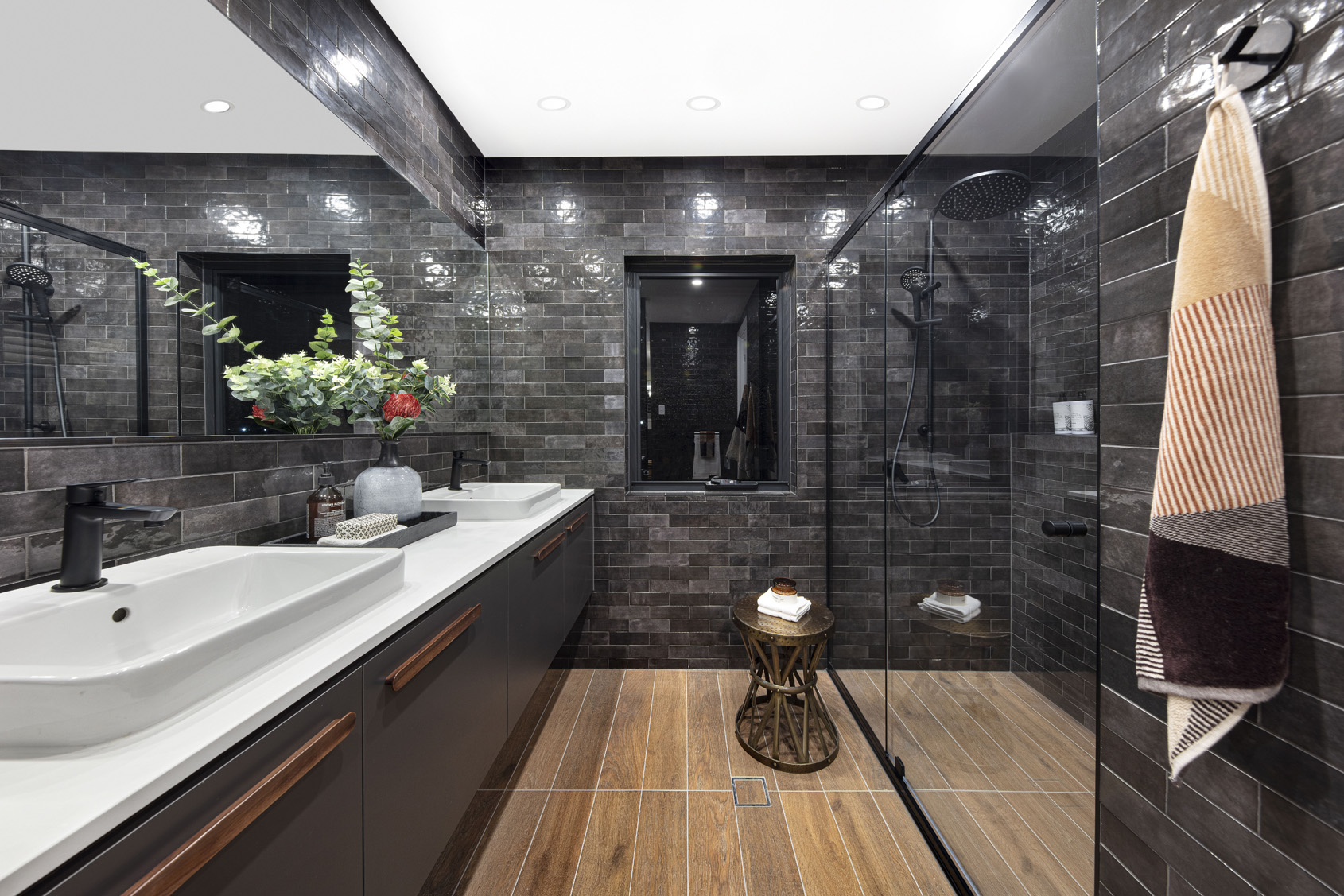 Alfresco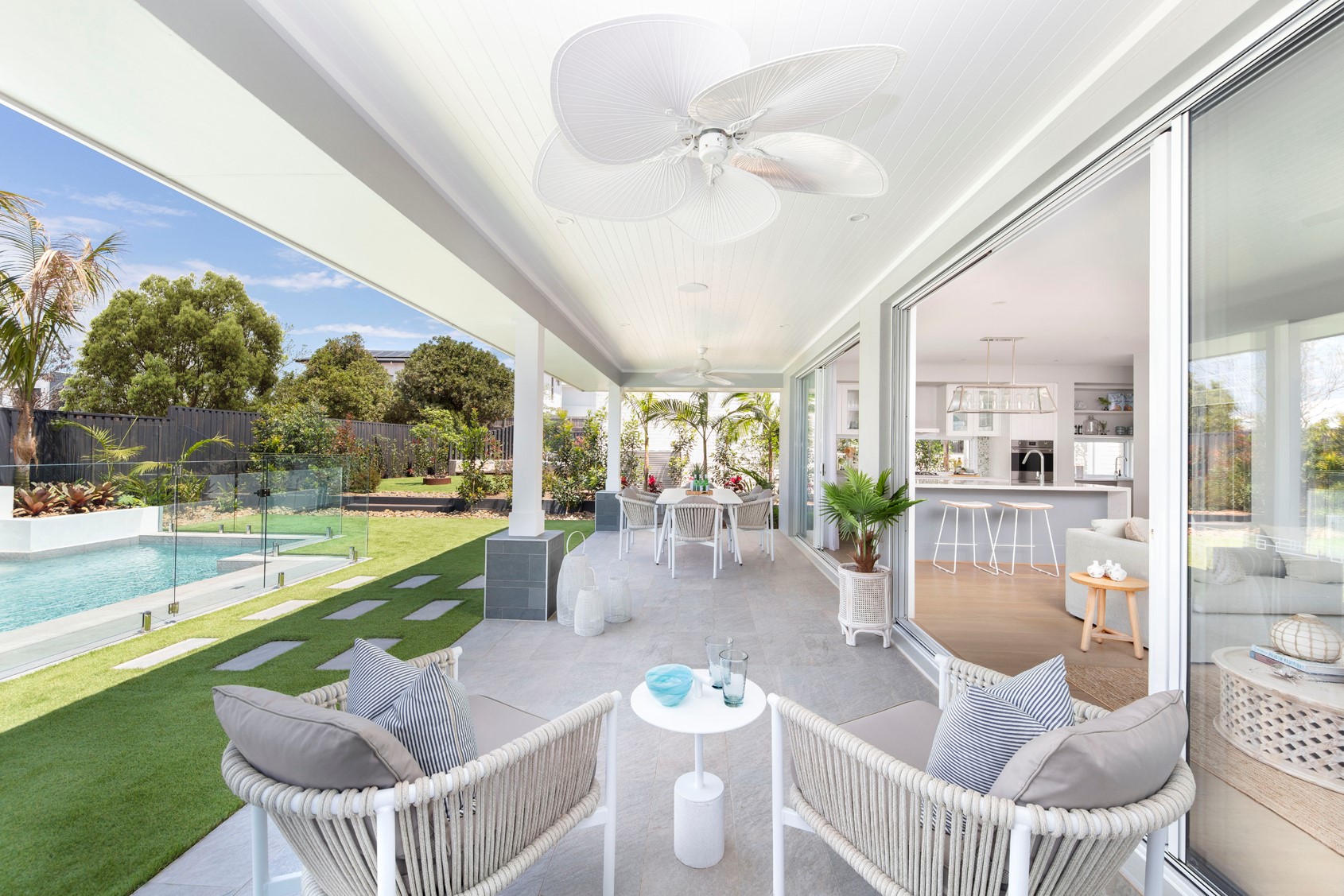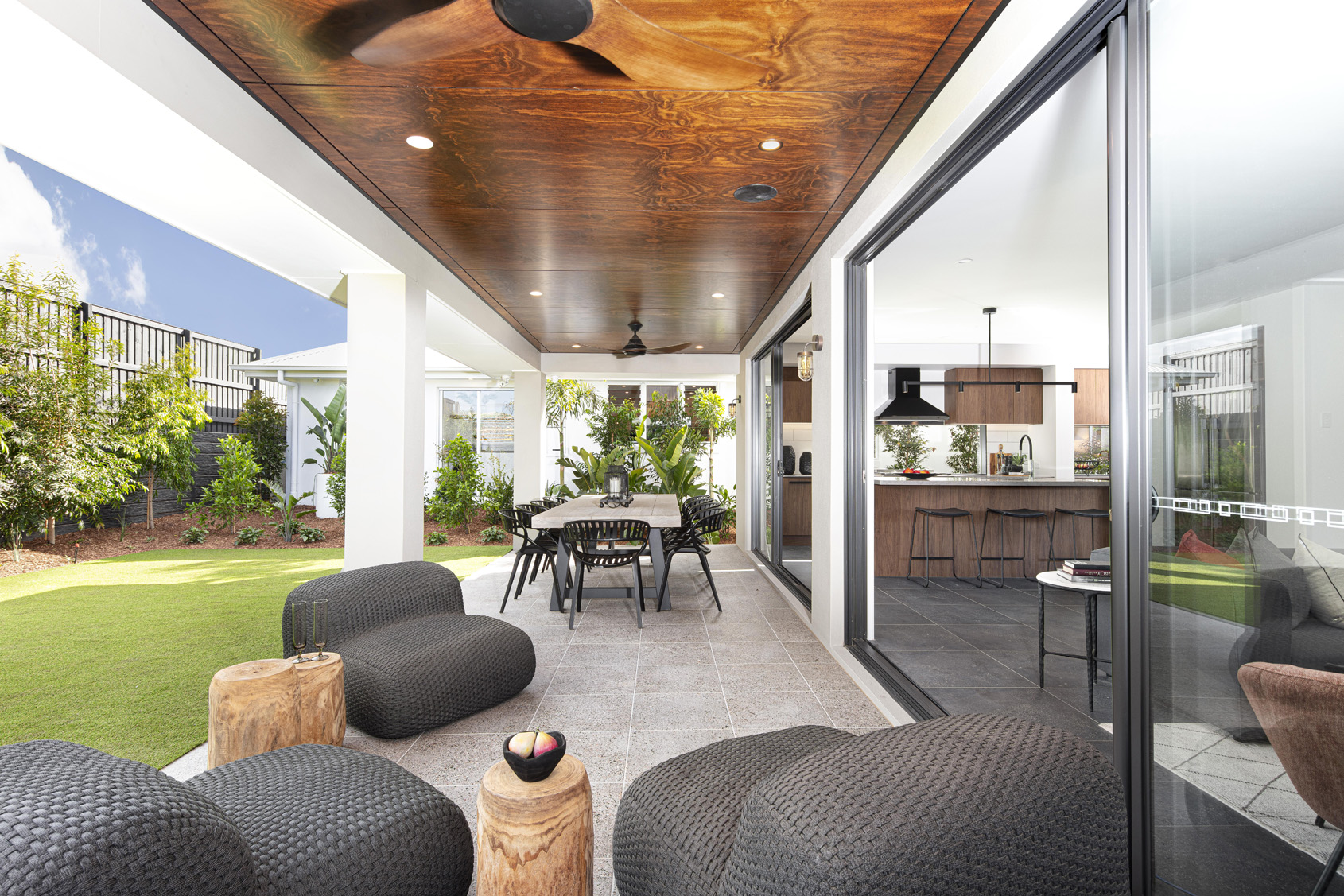 Living Room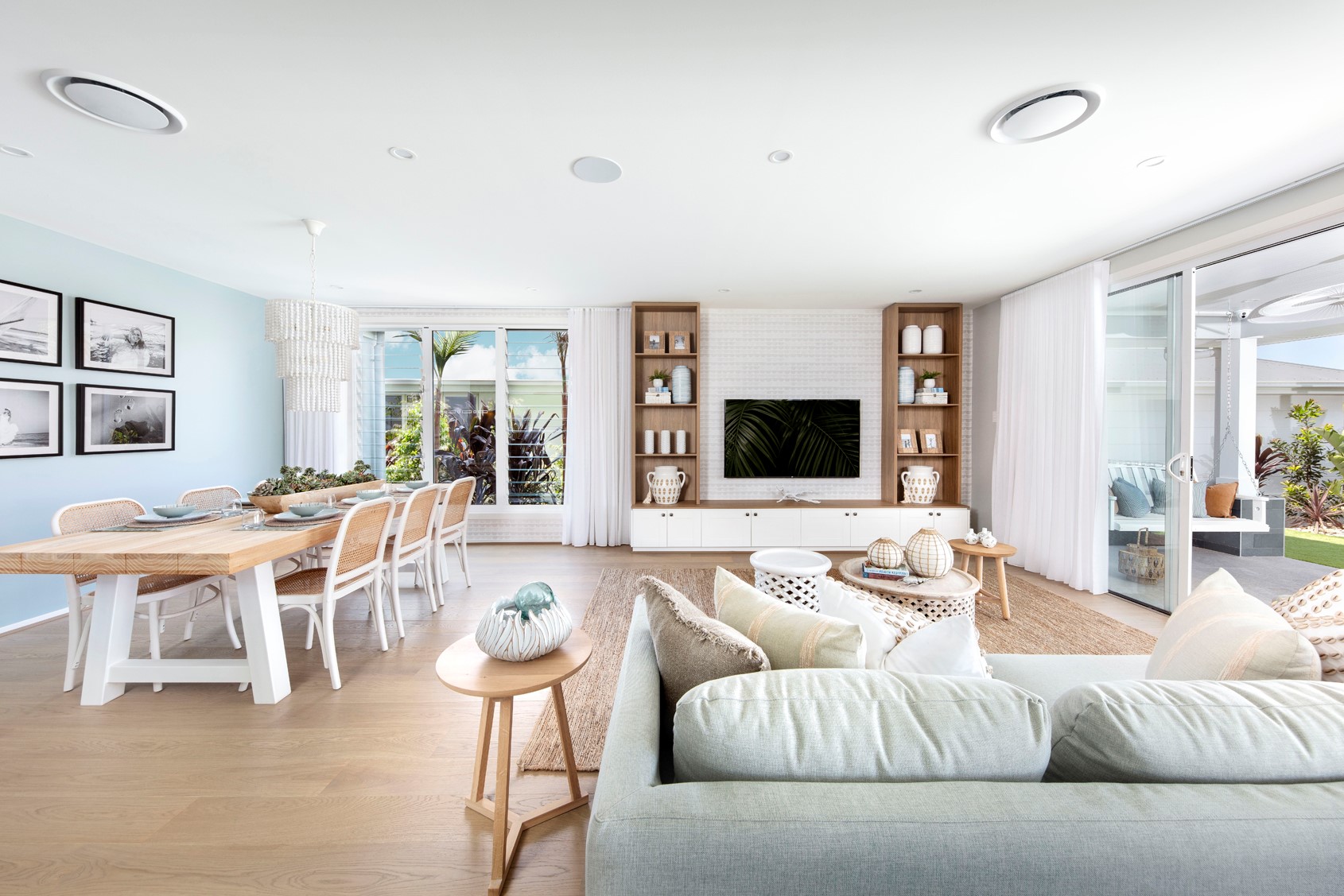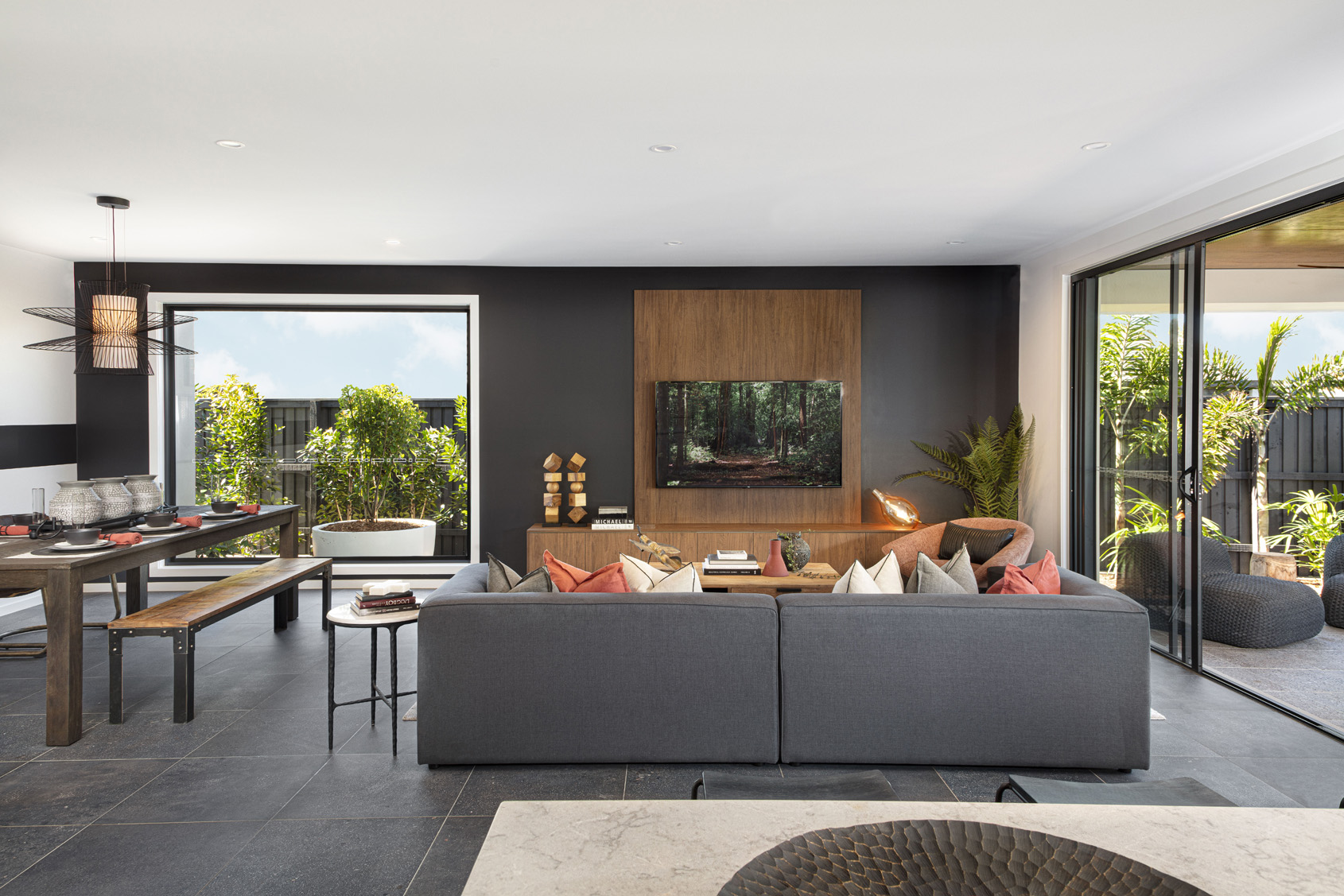 Main Bathroom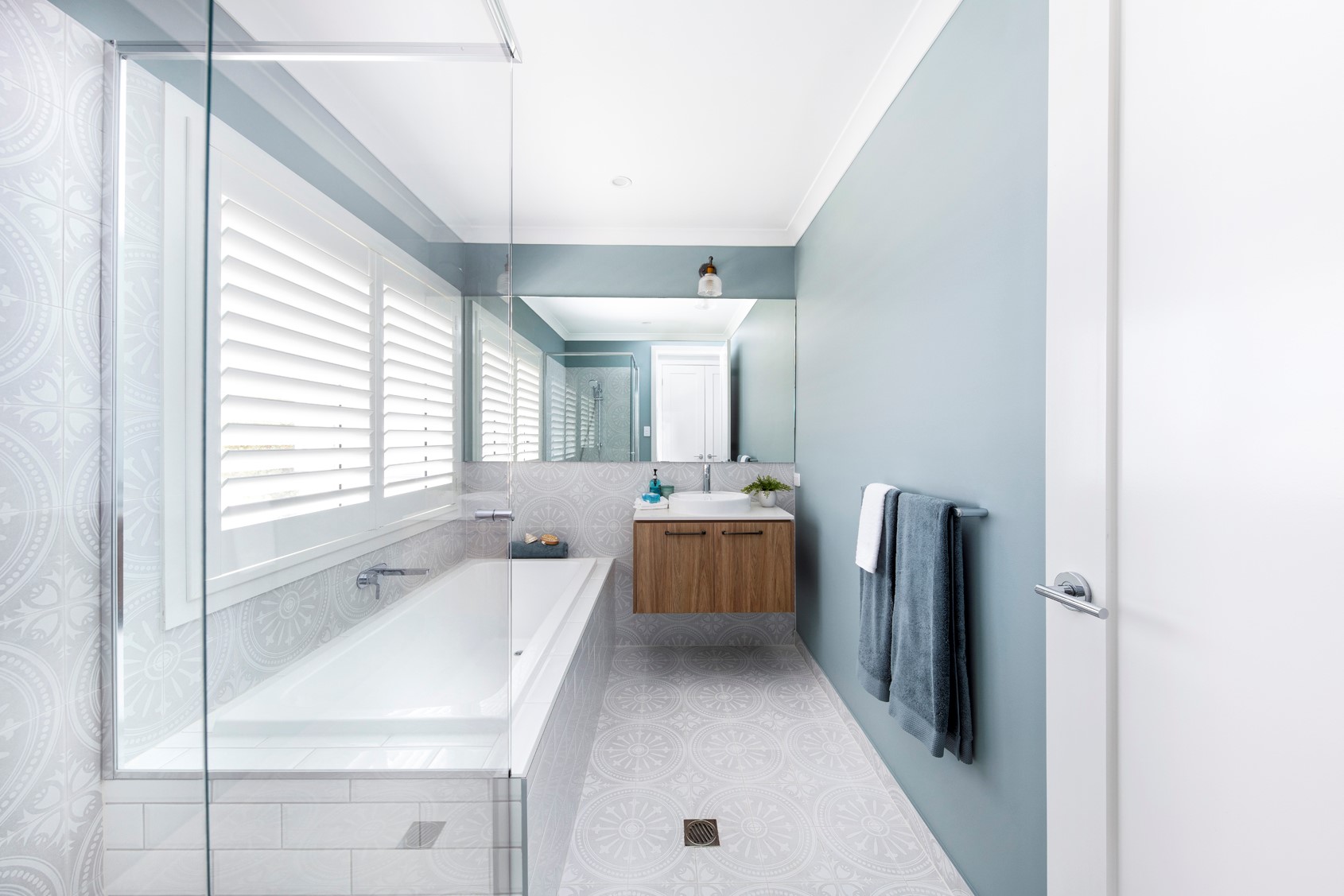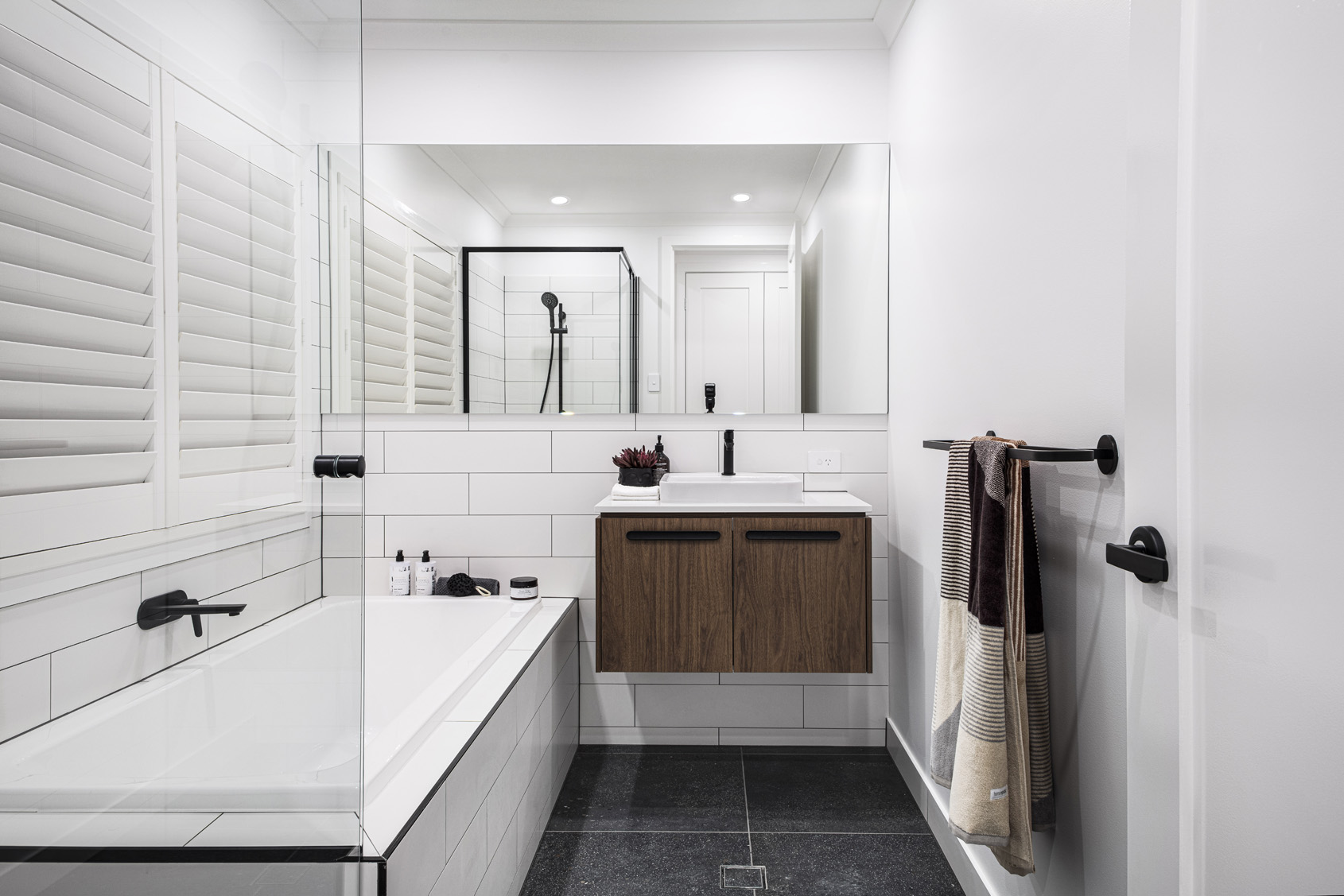 Front Living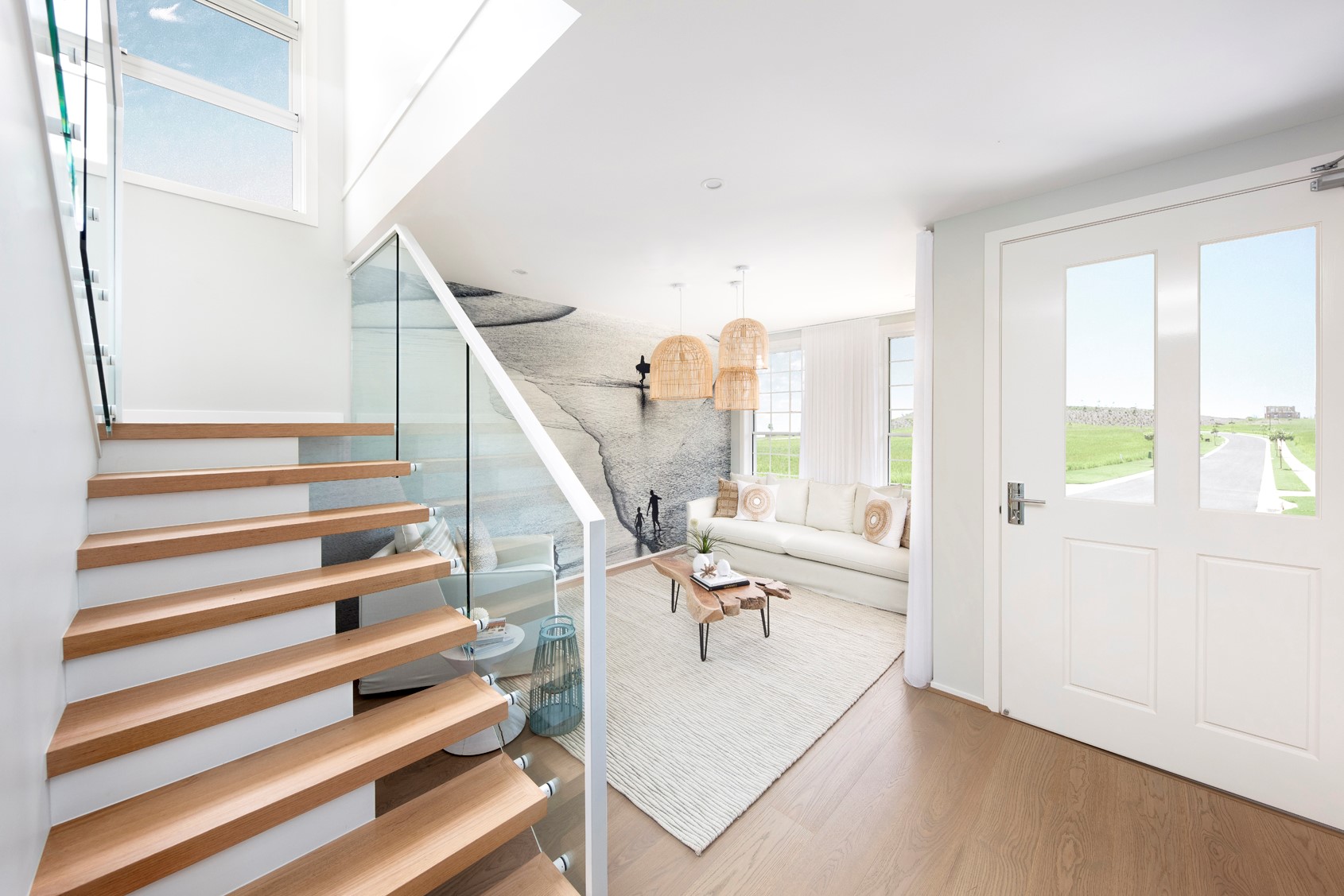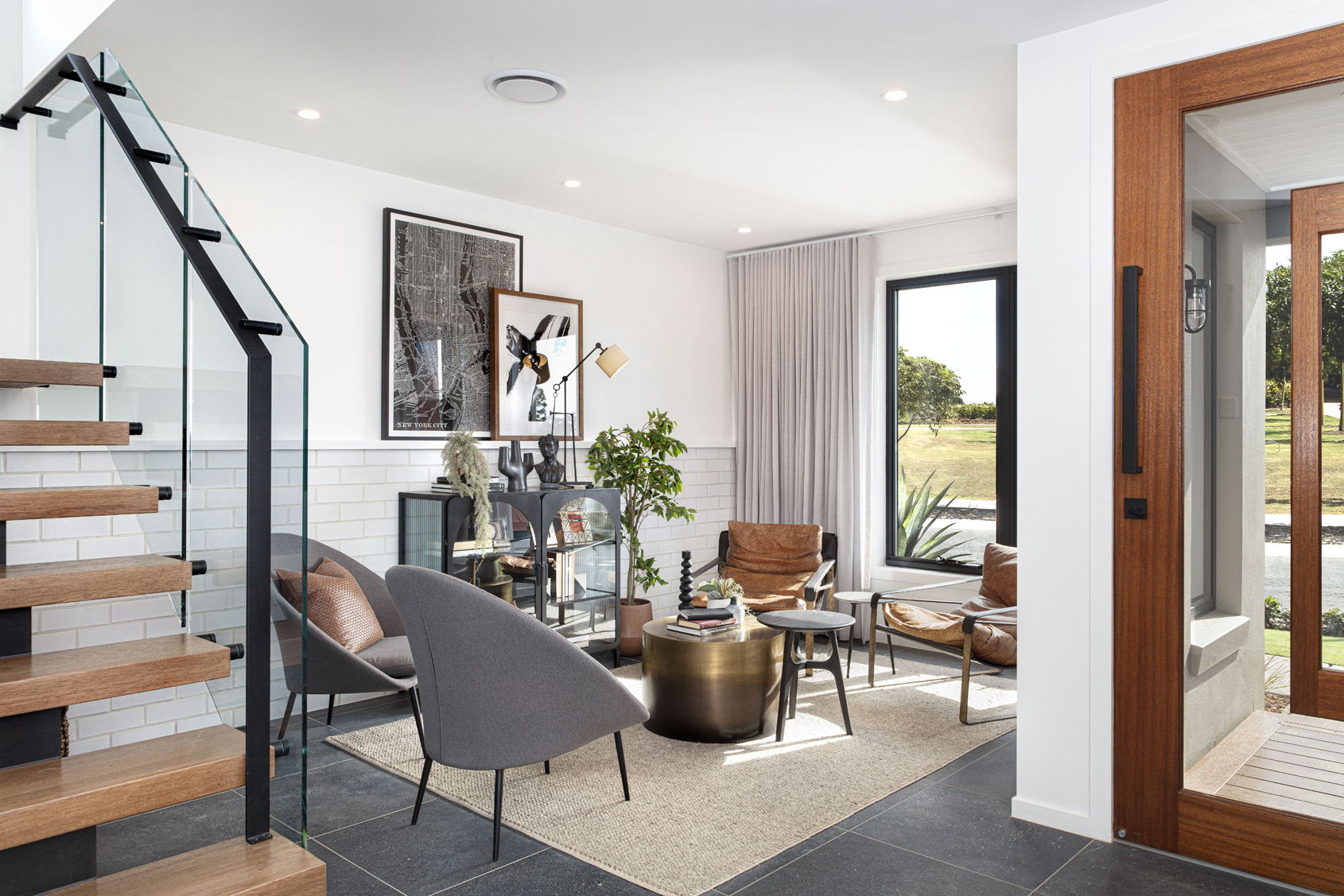 To see for yourself visit our display homes! For a full list of displays and their details click here.