Not Hot: Three Interior Trend Swaps for 2022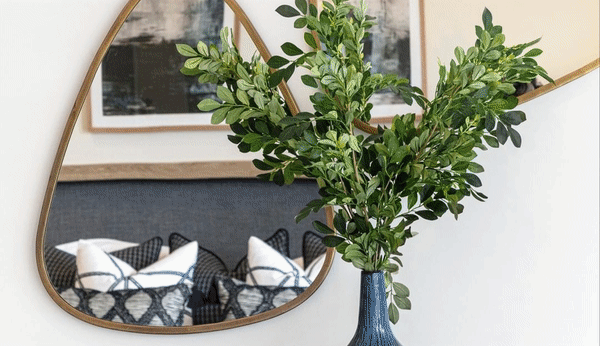 by
11/03/2022
Inspiration & Styling
2022 has well and truly begun, and if the first few months have taught us anything, our homes should feel like an oasis. We are no longer confined to working from home, instead, we can enjoy the feeling of walking through the front door after a long day at the office, into our very own place to reset, relax, and rejuvenate. 
 
They say your home should tell the story of who you are and be a collection of what you love. If you have a flair for interior design and love all things stylish, follow the below 'this to that' guide to ensure your home is the perfect on-trend sanctuary. Whether you're designing a new home, in need of a refresh or simply want to elevate your space, then this is your new interior design trend list to swear by. 
 
Monochromatic Interiors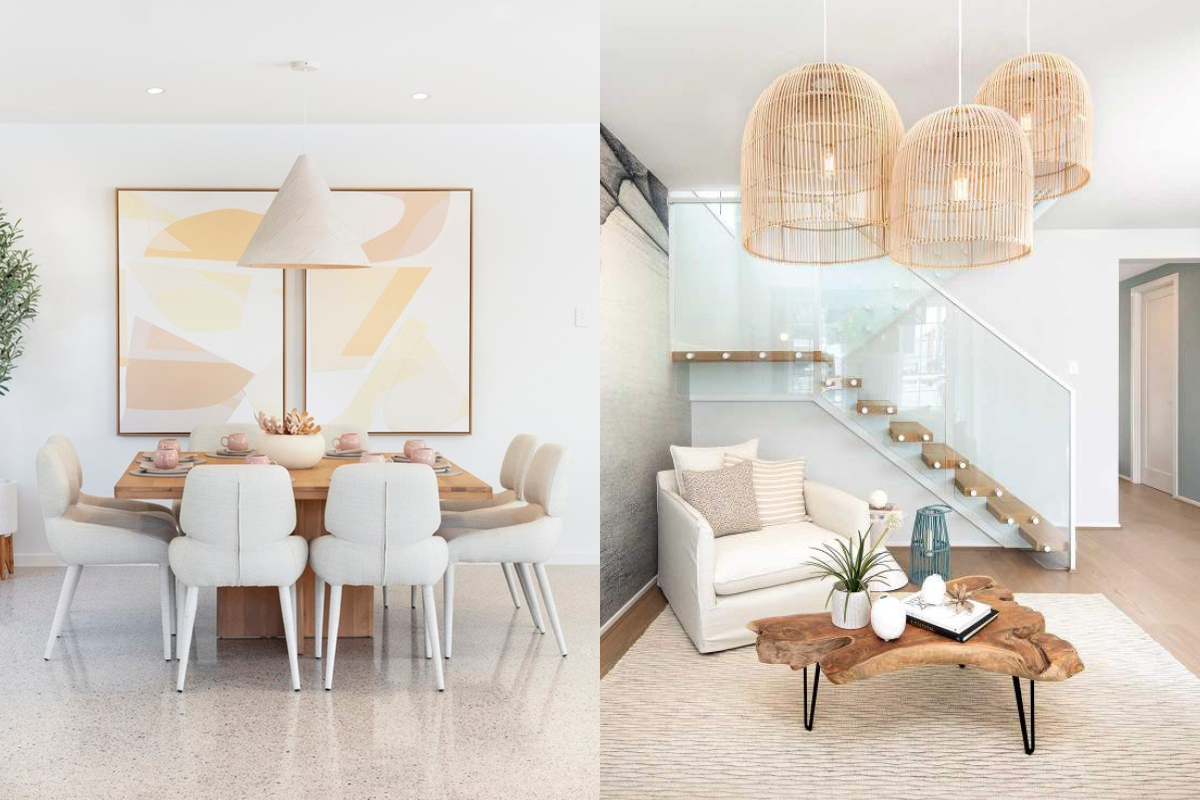 While we're still loving accents of gold, silver or brass, fully monochromatic looks are out the window. Instead, we're adding touches of vibrant colour in artworks and decor. In all spaces, texture is essential as well as scale, while mixed patterns and materials that create depth and organic warmth are key. 
 
Artwork is a quintessential aspect of all homes. Beyond looking aesthetic, art also breathes life into our spaces and is an excellent way for homeowners to express personalities. This season, get adventurous and broaden your horizons with an abstract piece — lively colours and distinctive textures will boost previously monochromatic interiors and give any home a swoon-worthy lift. Don't be reduced to choosing just canvas art and prints. Instead, look outside the box for sculptures, wall accents, hanging macrame, and gallery walls. This is also a great way to break up those rooms that are lacking colour and life. 
Minimalism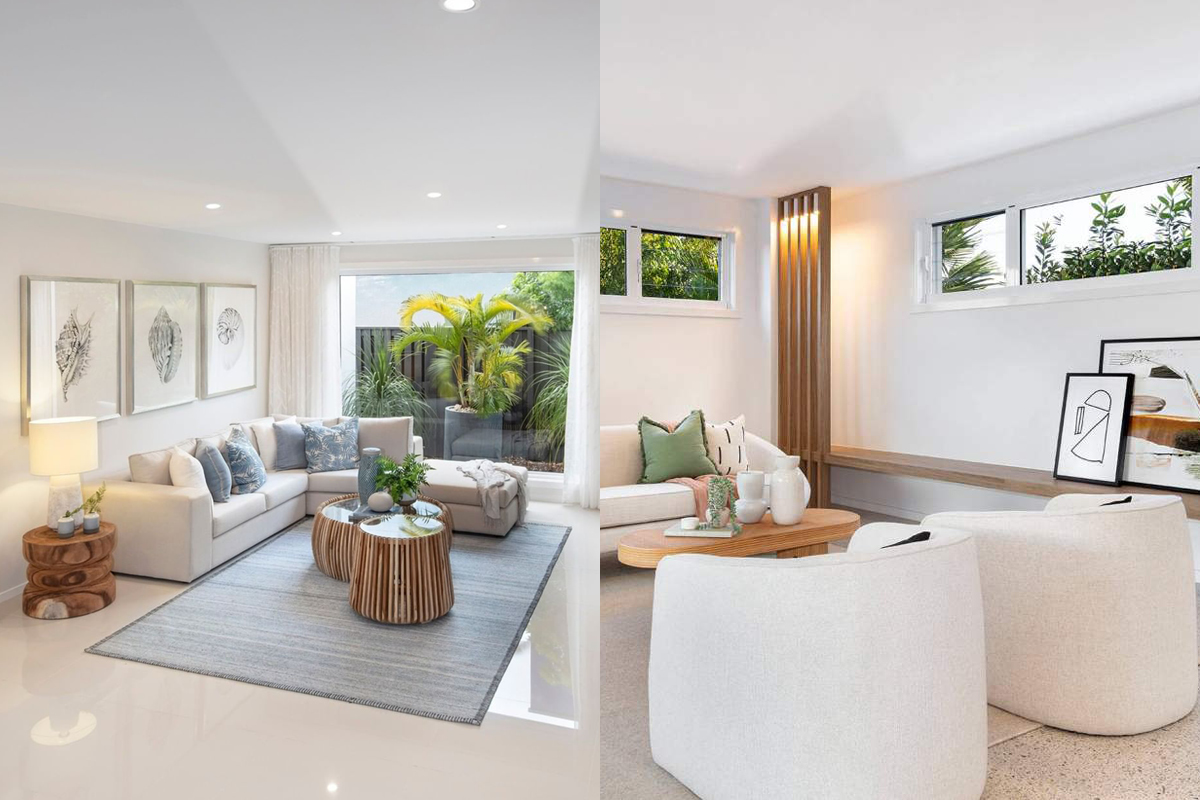 So, it is safe to say clinical and minimalistic interiors are out this season as we strive to create homes where every room is for living. Dress up those stark rooms with touches of personality. Decor and comfort are essential, so opt for comfortable cushions, organic pottery, books, and timeless pieces to create the mood you want for your space. Don't be afraid to experiment with new decor items – a house that is 100% perfect is rarely full of charm. Absolute comfort (visual and physical) is vital to every room. 
 
Opt for feature walls, wallpapers, and light wooden features. While there is a fine line between simplicity and clinical, it's also important not to go overboard – simplicity is the keynote of all true elegance. We recommend sticking to one bold wall every three rooms to keep your home feeling fresh and cohesive. In the other rooms, stick to a tonal colour scheme. For example, add a touch of sky blue to your placemats and decorative items in the kitchen and dining areas, and a few grey, beige, or neutral hues in your bedroom — these are the perfect tones to complement your already more muted rooms, especially if you aren't quite ready for a bold colour change. 
 
Pair minimal interiors with bold unique decorative accent pieces to enliven a room – these become the focal point of the room while also adding a boost of warmth, colour, and style to minimal spaces. Opt for wooden side tables, chairs, and shelves to achieve this effect. 
 
Artificial Plants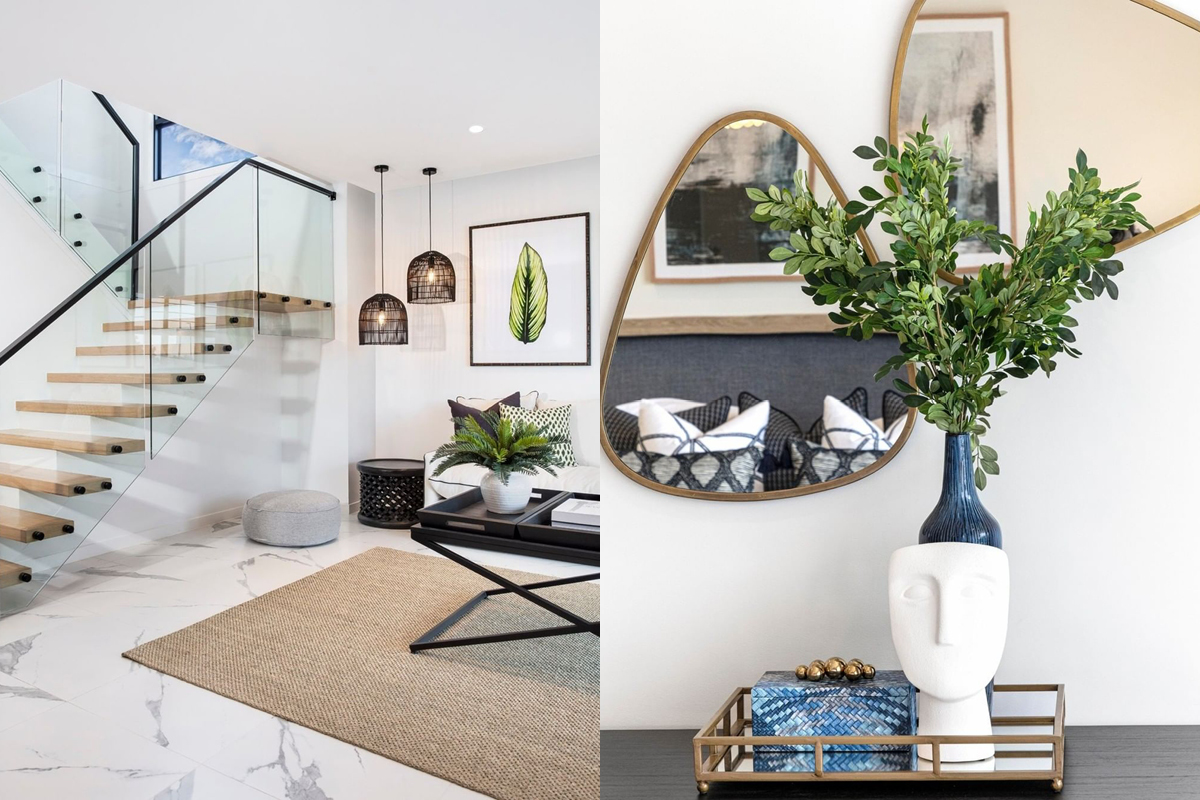 While last year we saw artificial plants popping up in homes around the country as an easy and maintenance-free option, this year is all about sustainable, natural, and organic in every form. With so many lovely indoor plants, why go artificial when you can go real! Unless, of course, you're a display home, and there's no one to water you! 
 
Often, we worry about plants taking up too much space, but there are so many ways to style them into your home without overwhelming small rooms. From hanging and standing to creeping and layering, play around with sizing and avoid grouping uniform heights together to ensure each plant gets its time in the metaphorical (and literal) sun.  
 
The best indoor plants to purchase include the Fiddle Leaf Fig (an iconic indoor plant), Monstera Deliciosa, Mother in Law's Tongue and String of Pearls. Don't let the elusive names fool you, they are all easy to maintain and keep. Plants love natural light, so be sure to place them in light-filled rooms and nearby windows. A room is not a room without natural light, and your new house plants are sure to agree. 
 
A good home takes work and patience. Transforming your house won't happen overnight, but we hope to make the process a little bit easier with our helpful tips and tricks. Staying up to date with the latest interior trends is essential in achieving a sophisticated and contemporary home, and with easy on-trend swaps like these, you're certain to have the trendiest home on the block. 
 
---