MyChoice Design Studio Opening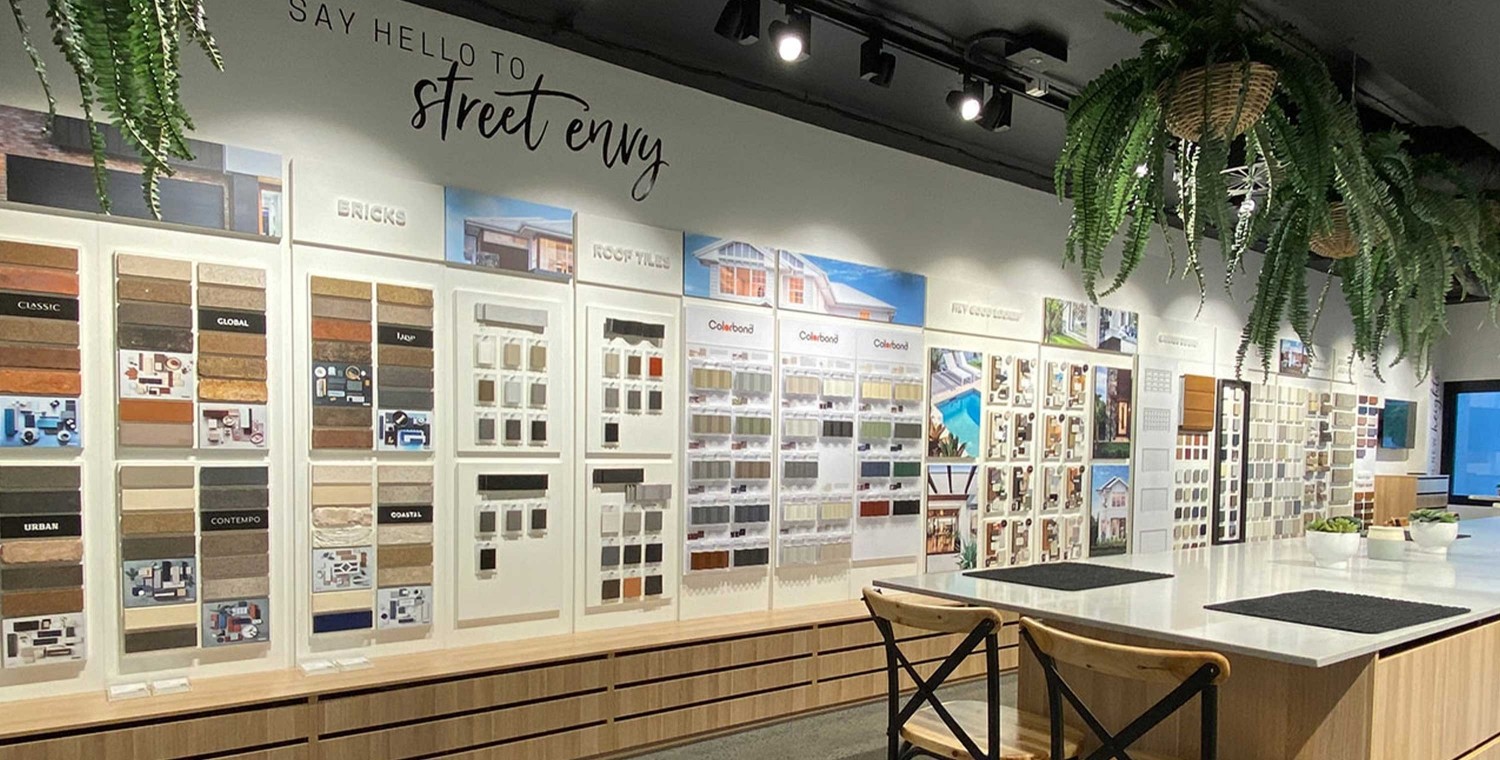 by
13/03/2020
Inspiration & Styling
Brighton are pleased to announce that we have a brand new MyChoice Design Studio, located at Brighton's HQ in Loganholme. As part of the Brighton Homes journey, the MyChoice Design Studio is created to deliver a new experience in the client selection process.
MORE THAN JUST A STUDIO
Our customers have full access to this exciting and innovative new space where they will see first hand thousands of products, materials and electricals. Our MyChoice Design Studio is more than just a long line of products waiting to be selected, it's an experience. We want you to absorb, touch, feel, embrace and be inspired. The studio is designed to move you through the complete build so you can see the selections coming together to bring your home to life, where you can create an emotional connection along the way.
SPOILT WITH SERVICE AND CHOICE
Appreciate all there is to choose from to create your dream home, with something different for you to discover around each and every corner. You'll be spoilt with service and choice between Australia's well-loved brands such as SMEG, Caesarstone, Gainsborough Hardware, Austral Bricks and Taubman's Paint.
WHAT MAKES US DIFFERENT?
The MyChoice Design Studio is an interior design business with fully qualified interior designers with extensive training. We can build to any budget as we believe everyone deserves a beautiful space that reflects you and your family.
We create and nurture strong relationships with our suppliers to ensure the right ranges of products are available for you.
Our MyChoice Design Studio is kept exclusive for our Brighton customers who can access this space for their one-on-one open studio appointments. These appointments are to prepare you for your final selection's appointments. You can book as many of these as you like with no additional cost. Don't be afraid to ask questions, our lovely Interior Design Consultant are fully qualified and are extremely helpful throughout this exciting process.
A STYLE FOR EVERYONE
From tiles to tapware, pendant lights to luxury appliances, there are entire fitted out Kitchens and Bathrooms for you to envisage exactly what your home could look like.
Each individual fit out reflects one of six different styles to make it easier for you to choose a theme within your home. These styles include Classic, Contempo, Global, Coastal, Urban and Luxe.
Classic: The Classic Style brings together elegance, symmetry and balance and has a beautiful neutral palette that honours traditional architecture and an enduring appeal that is timeless.
Contempo: The Contempo Style is a modern look that is constantly evolving, reflective of today's trends without becoming overly cluttered. Exciting and appealing, it reflects your unique style while maintaining a clean, open and airy space.
Global: The Global Style reflects a deep love for Global adventure with earthy materials and exotic patterns that are colourful and textured. It has an eclectic nature and is a conversation starter due to its unique elements.
Coastal: The Coastal Style is perfectly relaxed. Set against a crisp white background using an ocean inspired palette. It will create a home with a soothing connection between the indoors and out.
Urban: The Urban Style encases raw natural materials. Edgy and architectural it draws its inspiration from the natural environment. Deliberately unstructured and imperfect while still delivering a relaxed ambiance.
Luxe: The Luxe Style is timeless with sophisticated detailing. Architectural mouldings and features create a base for contemporary elements to be overlayed. Luxe is confident with opulent colours like navy, charcoal and emerald.