MyChoice Design Studio Wins!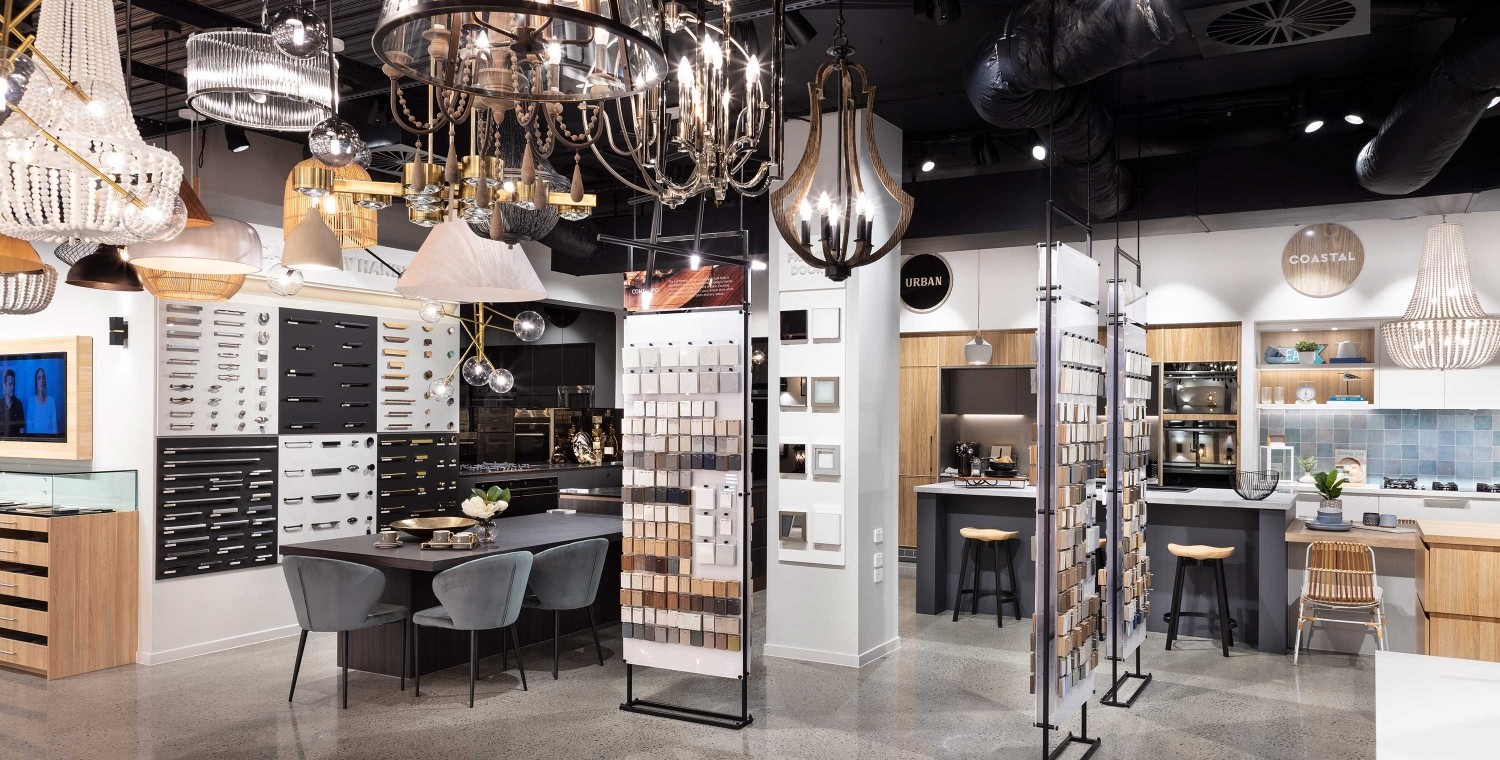 Brighton Homes are proud to announce the win of the 2020 HIA & IDA Queensland Commercial Interior Design Award for the MyChoice Design Studio. The Queensland HIA & IDA Interior Design Awards provide visibility in the industry for those who showcase the latest in consumer trends, demonstrate innovation and produce a high standard of interior design or decorate projects. The judging was based off a large list of criteria including rationale for material/product choices, adaptability of space, layout, innovation and more.
From switches to sinks, the MyChoice Design Studio holds thousands of products from an array of tried and trusted suppliers. This space truly is the Mecca for our customers home build journey and where they can finally see their vision come to life. While housing thousands of products, we have managed to create a single level space that isn't overwhelming. We surprise customers daily with just how easy the Studio is to navigate and how knowledgeable our Qualified Interior Design Consultants are.
"Our favourite thing about the new MyChoice Design Studio was the layout being open planned and the samples for each room were amazing and very accessible." - Ian & Amanda R
The overall experience and service provided from the moment you step through the door at our Studio appointments is meticulously thought-out. As customers enter and are greeted with a coffee from our inhouse Barista, the nerves and anticipation, quickly turns into smiles and sighs of relief. Utilizing the 4 easy steps approach, our customers experience a well thought-out customer journey, where no detail is small enough to be missed. Our 4-step approach ensures clarity and focus at each decision-making checkpoint and when followed and fully utilized by customers, it works like a dream.
Not only is our Studio selection range plentiful, but the MyChoice Studio operates as an interior design business. Within our Studio we have set up six themes, to suit every customer, budget and house. The six themes are Classic, Coastal, Contempo, Global, Urban and Luxe. Your style journey is not only guided by these themes, but also a qualified Interior Design Consultant.
"The staff at MyChoice Design Studio has been nothing but fantastic. Our recent meeting at the MyChoice Studio with our Interior Design Consultant for our colour selections for the house was such a pleasure. She made us feel welcome and put us at ease immediately. Quite a number of times we relied on her knowledge for colour palette suggestions and we are delighted with her choices." - Paul & Cherly S