How to Choose a Property to Knockdown & Rebuild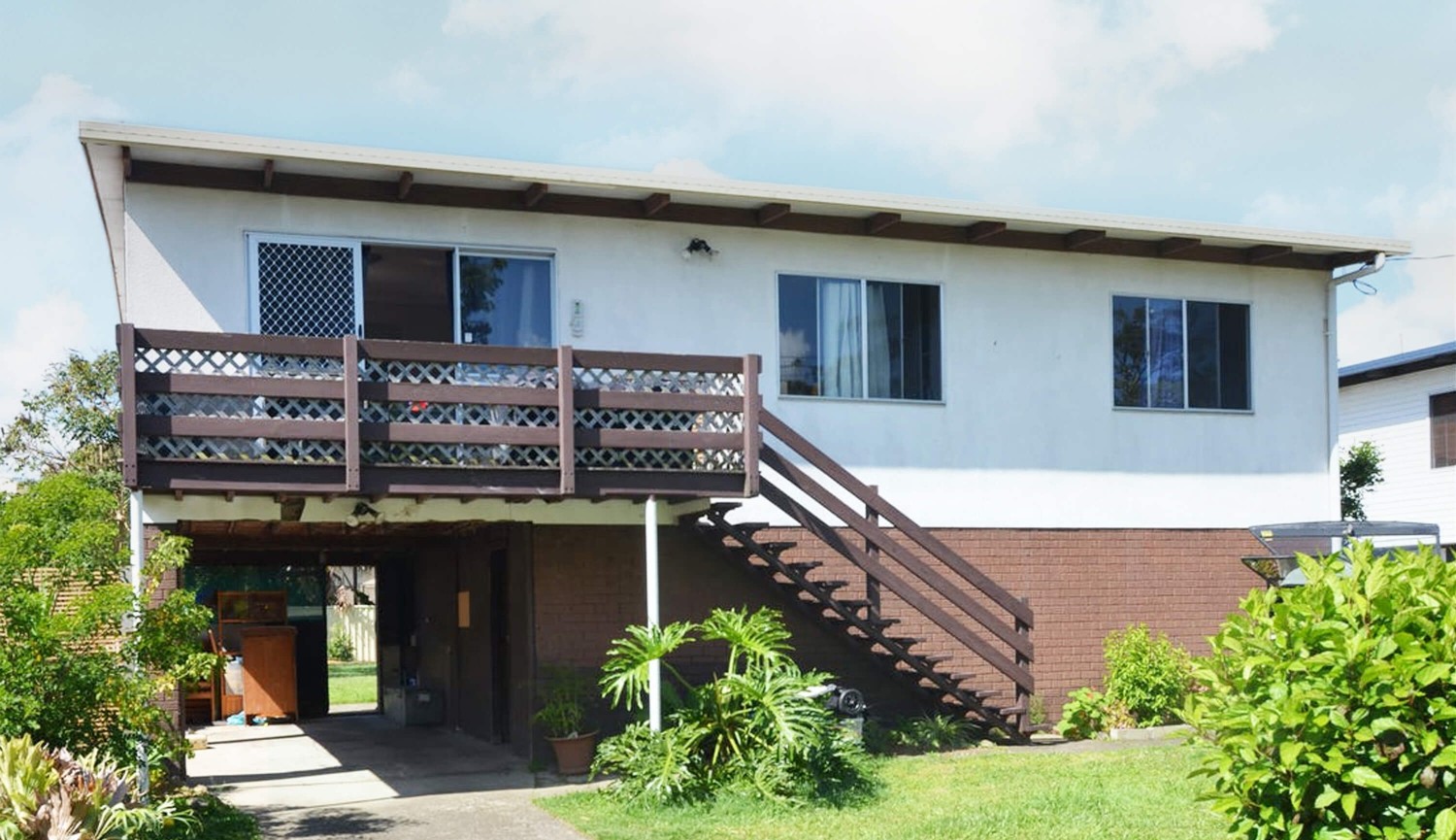 by
18/08/2022
Buying & Building
Knocking down a house and rebuilding is a great opportunity for you to have the dream home you've always wanted. In this blog, we'll cover the importance of finding the right location, choosing the right property and even the best Queensland suburbs to consider for your rebuild.
Find the Right Block of Land
Being the foundation of any new home, choosing the right block of land is the first step on your knockdown rebuild journey. Below is what we recommend you consider first when it comes to finding the block that is right for you and your future plans.
Location
One of the most important considerations for purchasing land is the location. It's a common mantra in real estate that 'location is everything', so it helps to do some research of locations which suit your lifestyle. Perhaps you are planning to have a family in the future and that could mean considering a location close to amenities such as, shops, schools and hospitals, that you may need as your family grows.
To get the most out of your rebuild, you will want to identify the best suburbs that will not only make you love where you live, but increase the value of your new, dream home. Below are just some of the most popular suburbs in Queensland in 2022:
Caboolture
Thanks to its affordable housing prices and well-connected infrastructure, Caboolture is fast becoming one of the best suburbs in Brisbane's north. It is also situated in the Moreton Bay region and in close proximity to the natural beauty of locations such as Bribie Island and Sandstone Point.
Annerley
Located south of the Brisbane River, Annerley is a prime inner-city suburb that keeps you connected to hospitals, universities, parks and entertainment venues. There is a lot of activity in this area and it is tipped to become one of the most valuable, thanks to being the closest to most Olympic venues when the event comes around in 2032.
Mermaid Waters
Down south on the sunny Gold Coast, Mermaid Waters is perfect for those looking to escape the hustle-bustle of a city lifestyle. If you picture your dream home nearby the water then this suburb offers that and more with arts and culture festivals, live music and sporting events.
Size, Shape and Slope
To accommodate the house you are planning to rebuild, the size, shape and slope of your block must be considered. This is because your home design is dependent on how much space is available as well as the overall shape of the block. A flat, rectangular block that faces the street is the most common and is much easier to accommodate for depending on lifestyle, with families requiring a larger space, whereas couples needing less.
If you are in doubt please head to a Brighton Display and chat to our Building & Design Consultants about the suitability of your block for a Brighton home.
Important Things to Consider Before Buying a House to Knockdown and Rebuild
Sometimes renovating an existing property can be more expensive in the long run than the costs of a knockdown rebuild. Now that you've chosen a suitable block, the next step is the knockdown. Below are the most important things to consider before purchasing a property for demolition that will save you from a headache in the long run.
Council Requirements and Restrictions
While every local government differs, most councils have strict rules when it comes to knockdown rebuilds, as they can impact the community. That is why you must be certain whether the home you are looking to purchase can be knocked down in the first place. Get in touch with local council of the area you are looking to build in will help you understand what permits and approvals are required.
See Out the Professionals
By choosing to build with professional home builders like Brighton Homes, we will work with you to figure out the finer details of the process. This includes site reports that can uncover any possible regulation issues surrounding your chosen block and we can assess whether this block is suitable for a Brighton home to be built on.
If you are in doubt visit a Brighton display home and chat to a Building and Design Consultant about the suitability of the block you are intending to purchase.
Our Most Popular Design Homes for a Knockdown Rebuild
With all the boxes ticked you've now come to the best part of the process, building your new home. At Brighton Homes, we offer a range of homes designs that are perfect for a knockdown rebuild and we wanted to showcase one of them here:
Lotus 35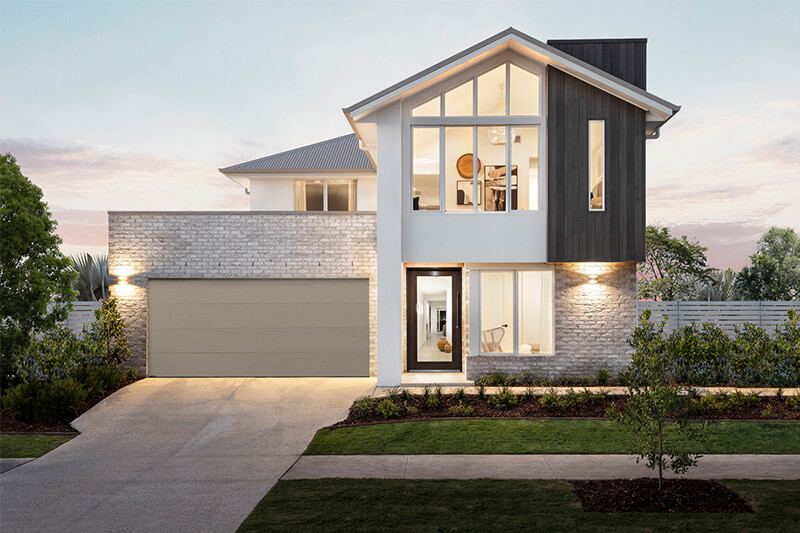 Lotus 35 on display at Harmony Palmview.
The Lotus 35 is an award-winning, double-storey home that provides plenty of room for families to come together. With an emphasis on open plan living, this amazing design home features:
5 Bedrooms
3 Living rooms
3.5 Bathrooms
Spacious outdoor area
Interested in a knockdown rebuild? Whether you're a veteran of investing in property or a first time builder, choose Brighton Homes, talk to us today to find out more. 
---