The Brisbane Suburbs Tipped for Growth in 2022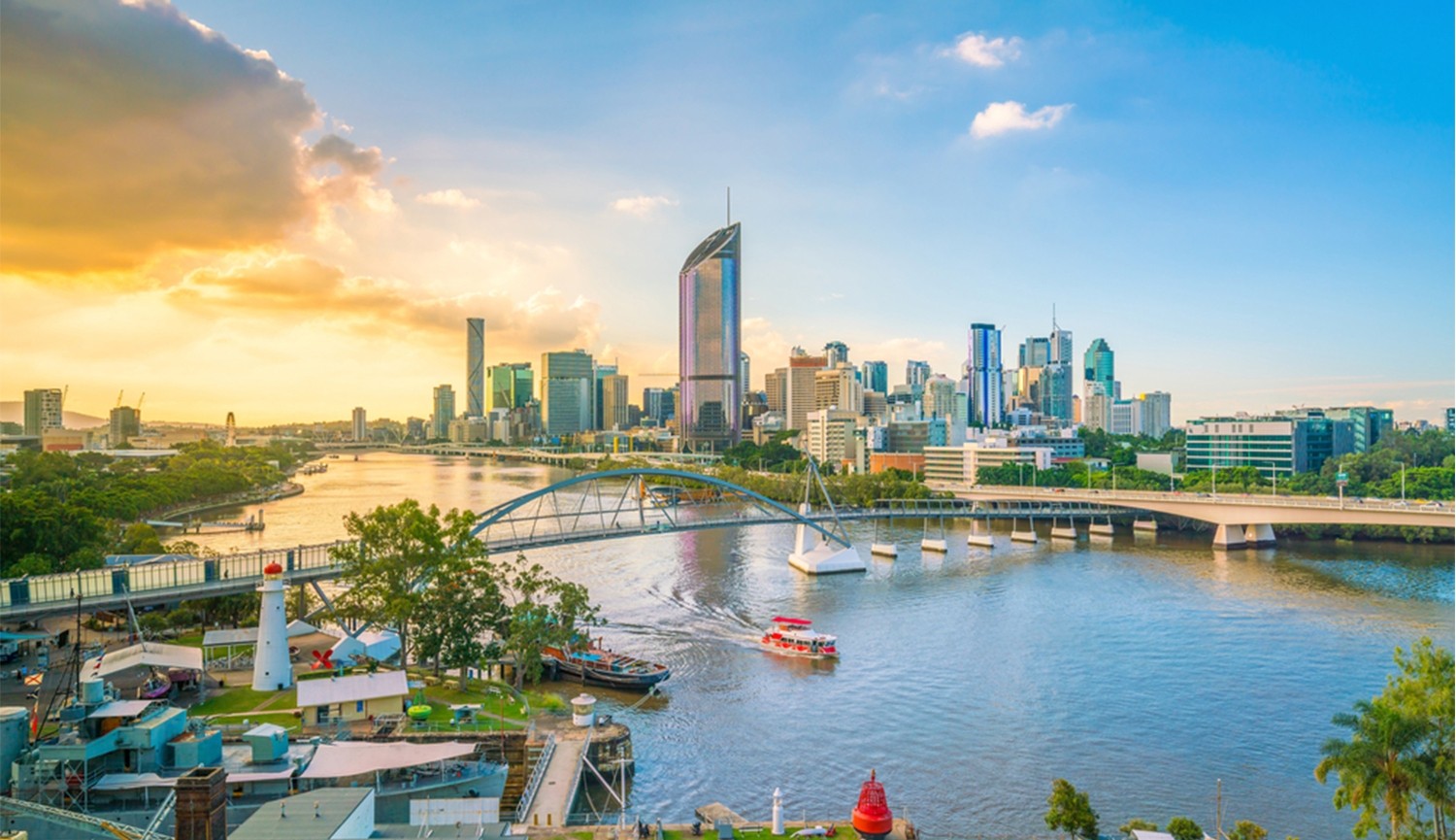 by
03/06/2022
Buying & Building
While Sydney and Melbourne might be Australia's biggest cities, there's no denying that Brisbane is on the up – in fact, with the Brisbane Olympics having been announced for 2032, Brisbane is poised to become a truly international city. With this in mind, property prices are likely to increase (in fact, they're already on the rise!).
But where are the best suburbs in Brisbane if you're looking to build or buy? The most desired suburbs are close to the city, public transport, local infrastructure, and have solid school catchments. Here are the best suburbs to invest in Brisbane in 2022, as well as greater Brisbane suburbs to consider building, buying, or even knocking down and rebuilding.
Michelton 
Considered a middle-market area on Brisbane's northside, Mitchelton is gaining popularity thanks to its infrastructure and amenities, such as leafy parks and bikeways that the entire family can enjoy. A local train station provides your link to the city, and it's also easy to escape to nearby national parks for your green fix. It's constantly mentioned as having a family-friendly feel, and you can still find affordable properties if you're ready to renovate or take on a knockdown rebuild project.
Annerley
Real estate in Annerley is also on the rise, due to the suburb's affordability and location south of the Brisbane River. Neighbouring the prime riverside suburb of Yeronga, Annerley is also close to entertainment, hospitals (including PA Hospital and Queensland Children's Hospital), universities and parks, as well as the ever-popular Southbank precinct. And, with preparations for the Brisbane Olympics happening in surrounding areas, Annerley is sure to benefit from a new hub of activity.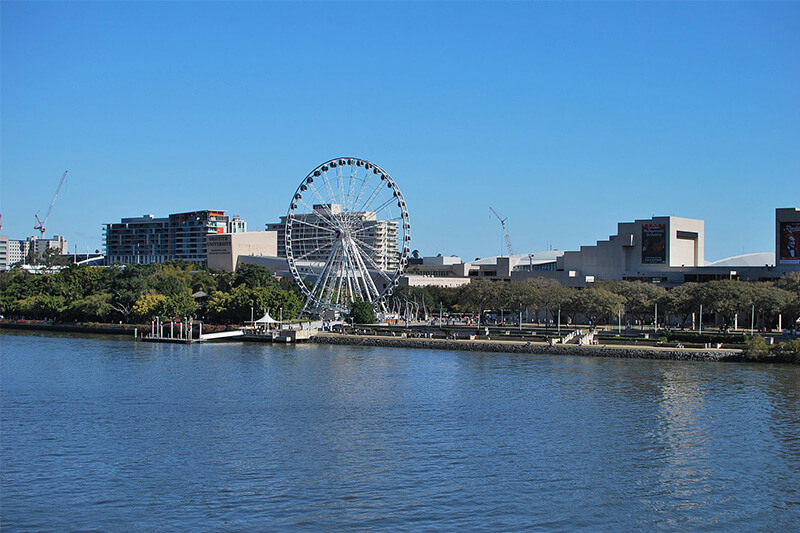 Southbank is just a ten-minute drive from Annerley.
Caboolture
Situated within the beautiful Moreton Bay region and just an hour away from Brisbane, Caboolture has been on the rise of late thanks to its proximity to infrastructure and affordable housing prices. Coupled with low rental vacancies, Caboolture is certainly tipped for growth – and as an added bonus, you get to enjoy nearby natural beauty including Bribie Island and Sandstone Point.
Tingalpa
Another popular Brisbane suburb, real estate in Tingalpa is also in demand and offers an attractive lifestyle, being located between Brisbane and the Redlands coastal area. Being only 10km from Brisbane, it also offers local medical centers, public transport, schools and parks, making it a great area for families to settle. Property prices here have been on the rise recently however, with 30.6% growth over the past 12 months.
Cannon Hill
Truly one of the best suburbs in Brisbane when it comes to value for money, Cannon Hill is growing in popularity especially when it comes to first-time home buyers. With its primary demographic being families, Cannon Hill is also an attractive place to build, with larger than average plots and fewer apartments and townhouses than other Brisbane suburbs. Additionally, Cannon Hill is close to both the Gateway Motorway and Brisbane airport and is home to great schools including Cannon Hill Anglican College and St. Oliver Plunkett. With a wealth of parks and cafés nearby, Cannon Hill is bound to experience further growth.
Oxley
Approximately 11km from Brisbane city, Oxley is a prime Brisbane suburb, with close proximity to public transport, Indooroopilly shopping centre, medical centres and the University of Queensland. This leafy suburb has plenty boutique shops, cafés and restaurants, and you can get to the city in as little as 17 minutes. With the median house price being around $575,000, Oxley is certainly one of the more affordable Brisbane suburbs, especially considering it neighbours more expensive suburbs including Sherwood and Corinda.
Ashgrove
Ashgrove comes as highly sought-after place to live within Brisbane, with much of its population consisting of young families and professionals. Located around four kilometers north-west of the city, Ashgrove is an excellent neighbourhood for those who wish to live close to the city, but also want a bit of extra room to breathe, as many of the lot sizes are larger than you will traditionally find so close to Brisbane. Older homes are also being given refreshing updates, bringing new life to the suburb.
Mount Gravatt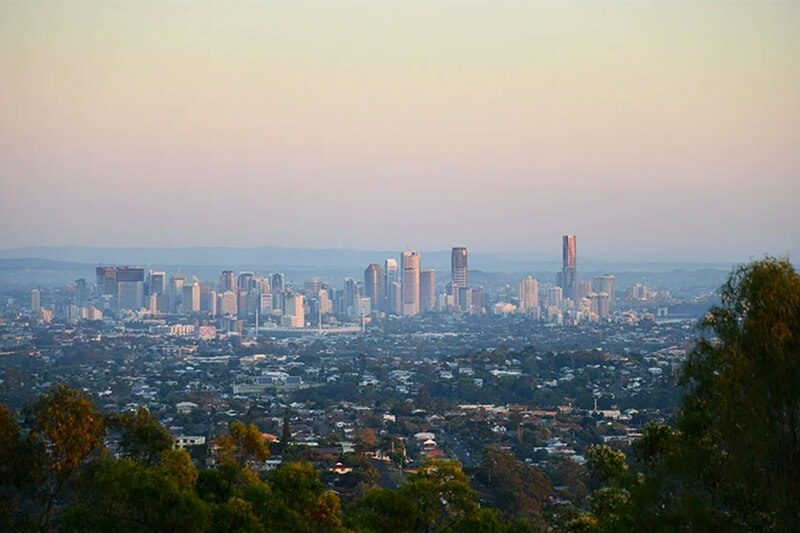 View of Brisbane from Mount Gravatt Lookout. Image courtesy of Must Do Brisbane.
Perhaps considered to be a greater Brisbane suburb, Mount Gravatt is a perfect place to settle, being close enough to Brisbane city to enjoy its amenities without being in a dense city suburb. Existing homeowners in the area have greatly contributed to the gentrification of the area, while the upcoming Brisbane Metro will provide an even greater public transport system in the area. There's also the large and popular Westfield Garden City Shopping Centre with its hundreds of stores, meaning you'll likely never go without when it comes to shopping experiences!
Underwood
We'd like to highlight the greater Brisbane suburb of Underwood. With the median real estate price being around $550,000, Underwood is close to both the city (around 15 minutes off-peak) and the Gold Coast, making it ideal for those who love to spend their weekends at the beach or the hinterlands. Similarly to Mount Gravatt, Underwood is close to major shopping centres as well as the Bruce Highway, meaning you can get set and head off on weekend adventures without having to fight city traffic.
Eagleby
This greater Brisbane suburb has seen sales volume quadruple in the past 18 months whilst still remaining affordable. It's an area with new builds combined with plenty of older style homes that need some attention, making it an excellent choice for a knockdown rebuild project. In terms of proximity to Brisbane, you can jump right on the highway and be there in under half an hour, or you can head in the other direction and find yourself on the Gold Coast in around 40 minutes.
No matter where you choose to build or invest, Brighton Homes can be with you every step of the way. And don't forget – even a suburb that seems out of reach can be achievable by purchasing an older property there and opting for a knockdown rebuild, giving you your new perfect home in your perfect new suburb. View our beautiful gallery of homes, or get in touch to discuss a future home with us.
---