Our Most Popular Knockdown Rebuild Homes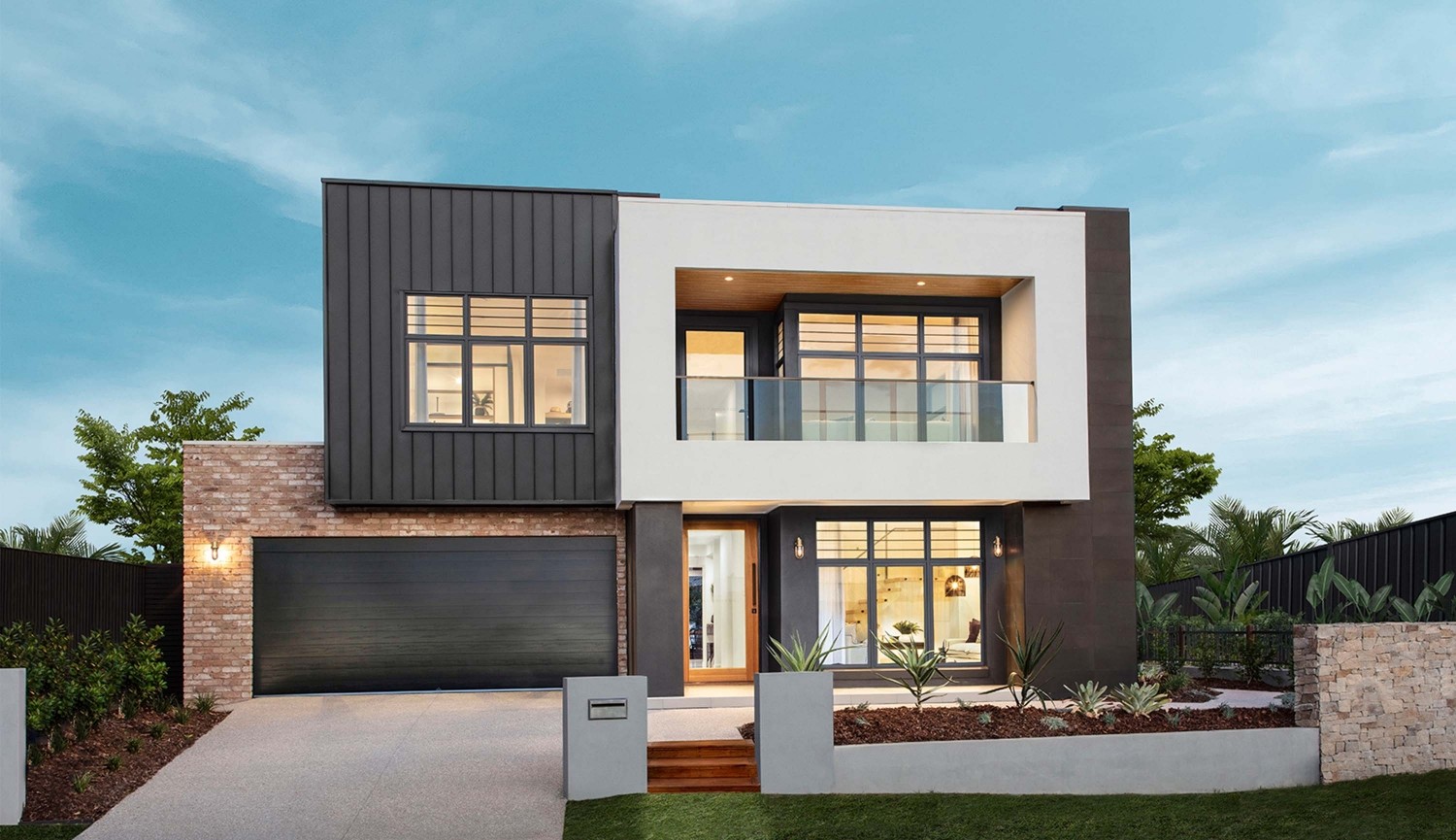 by
11/11/2021
Buying & Building
When completing a knockdown rebuild you want to ensure your new home meets every single need of you and your family now and into the future. Whether you're planning on staying in the house for years to come or for future resale, there's a lot to consider. 
After completing many knockdown rebuilds a few common themes have prevailed in the types of homes chosen by our customers for these projects. They include things like fitting older infill lots with a width of 15m-16m, having 5 bedrooms, a need for three living rooms, generous sized master bedrooms and of course a big kitchen with provision for a butler's pantry. 
Below we have collated a list of Brighton's most popular knockdown rebuild homes you might want to consider for your knockdown rebuild project.
Lotus 35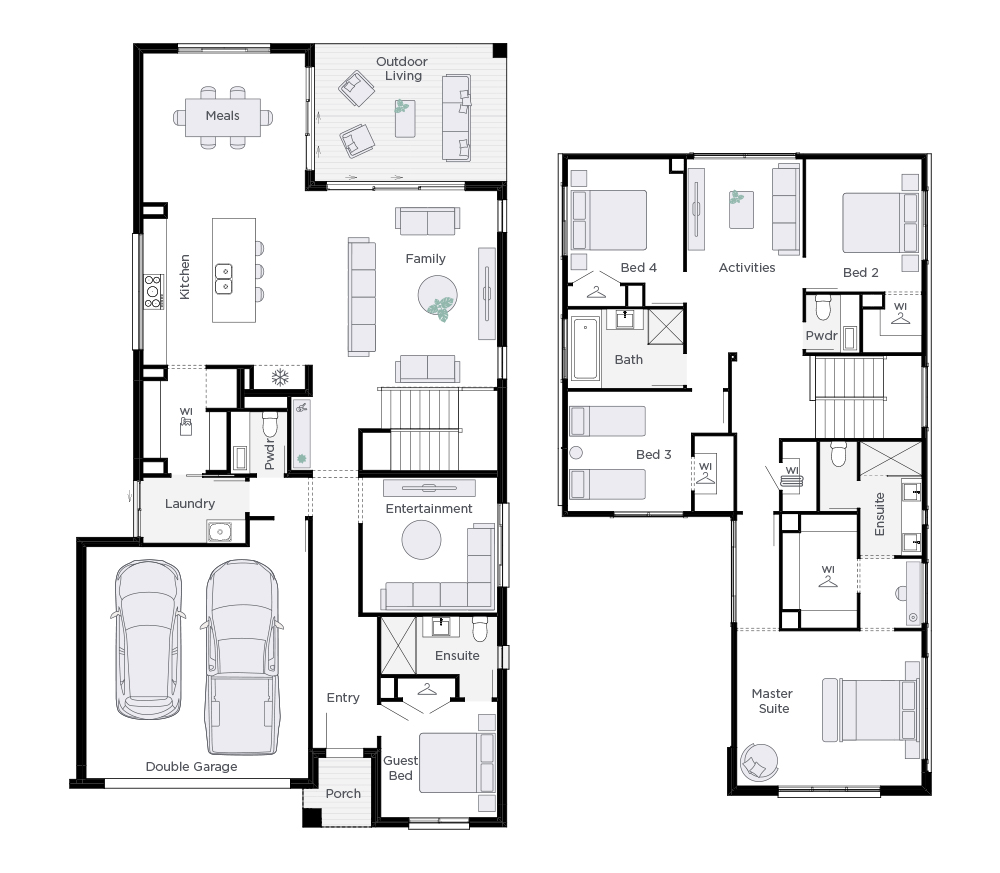 The award-winning Lotus 35 features 5 bedrooms, 3 living rooms, and 3.5 bathrooms in a 322m² double-storey home. Winning the 2021 Display Home of the Year at the Sunshine Coast & Wide Bay HIA Regional Awards, it's for good reason this home comes in on our most popular knockdown rebuild homes list. 
It ticks all the boxes including 5 bedrooms, inclusive of a guest bedroom on the ground floor with an ensuite allowing plenty of room for the entire family and your guests without feeling cramped. The open plan living, dining, and kitchen is the perfect area for everyone to come together, adjoined to the spacious outdoor living, for year-round entertaining. Not to mention the huge walk-in pantry! 
Experience your life when calling the Lotus 35 home. Take the virtual tour today.
Aria 37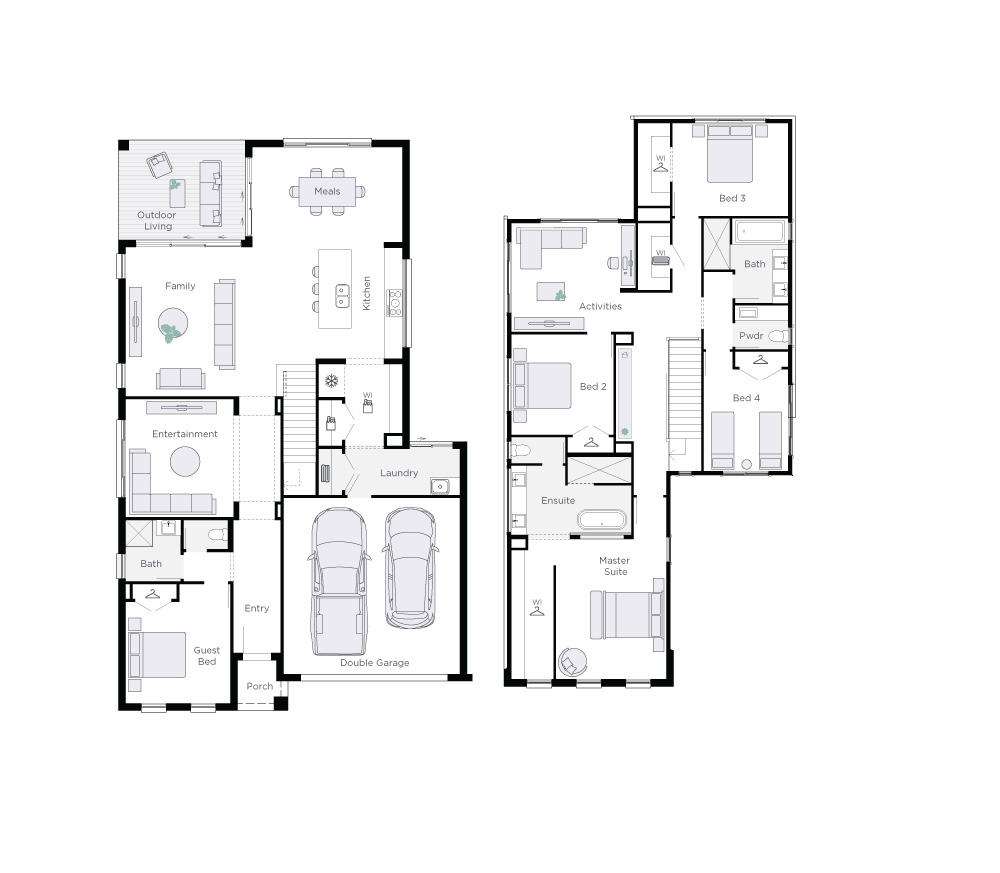 Featuring 5 bedrooms, 3 living, and 3 bathrooms, the Aria 37 has it all. This 344m² double-storey home features beautiful open plan living, a large master retreat, and an upstairs floor plan that allows everyone in the family to comfortably enjoy their own space. 
The walk-in pantry and laundry wing is a popular feature of the Aria 37 due to its ease and functionality. With direct entry from the garage, you'll easily be able to drop your groceries straight into the pantry and keep the endless laundry hidden from the rest of the home. This service area of the home is made to cater to large families. 
Living is easy in the Aria 37. Experience it for yourself by taking the virtual tour.
Preston 40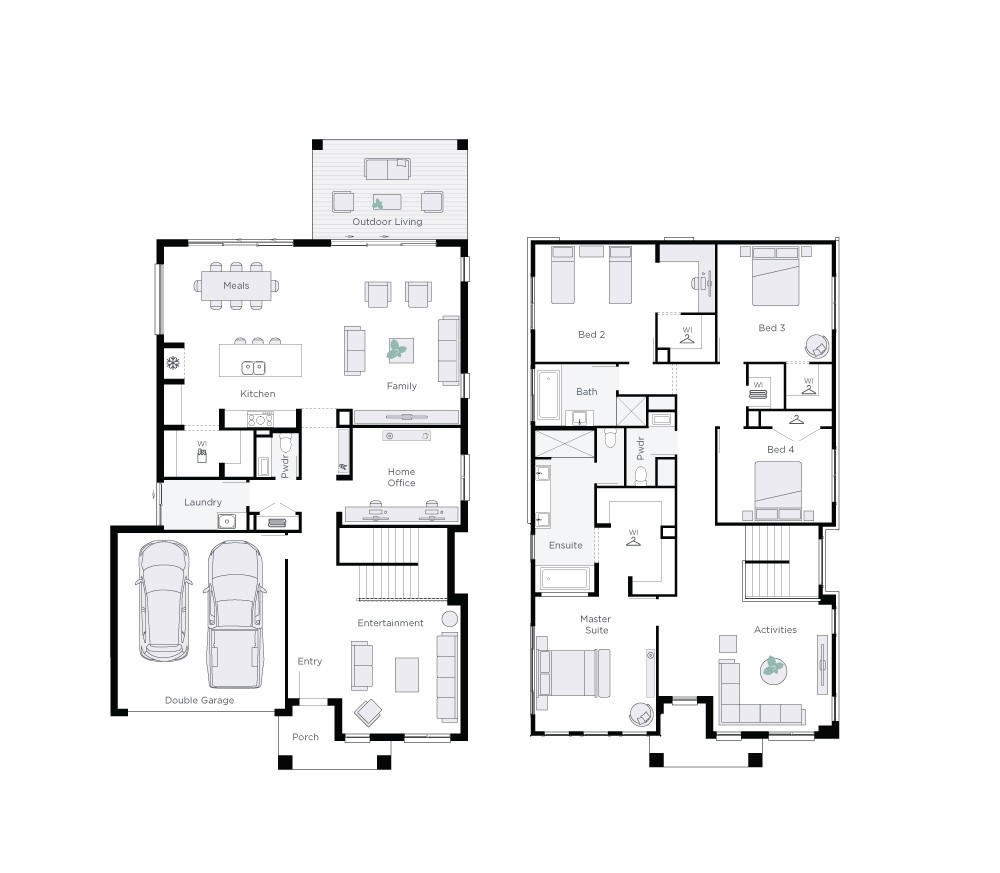 The Preston 40 is so perfectly designed you won't want to leave home! This double-storey floor plan will cater to your every desire, so much so, you'll feel like you're living in a palace. Featuring 4 bedrooms, 3 living, and 2.5 bathrooms this 377m² home is luxurious in every single way. The abundance of space is one of the key features of this home which makes it perfect for a knockdown rebuild. Two of the three secondary bedrooms feature walk-in robes, and one of them even includes a study space. This abundance of space ensures your home is future-proofed for many years to come.
This Preston 40 is made for enjoying with an alfresco that can be easily extended and a kitchen and walk-in pantry that is perfect for entertaining. While this home is four bedrooms, there is flexibility for a fifth bedroom to be added to the ground floor.
Imagine life in the Preston 40. Take the virtual tour today.
Oscar 33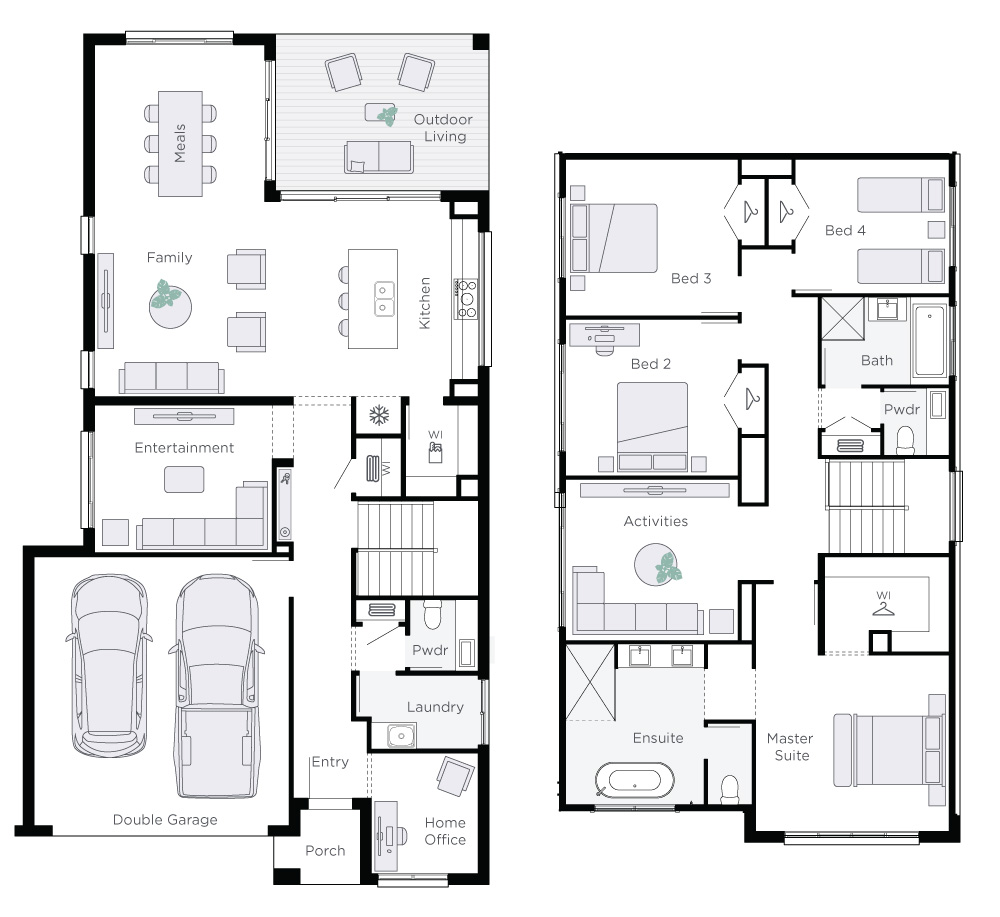 The final home of our most popular knockdown rebuild home list is the Oscar 33. With a width of 10.57m the Oscar 33 allows for flexibility of land sizes including those that have been subdivided without compromising on space for your family. The variety of living spaces includes a home office, media room, main living room, and an upstairs activity room. 
Additionally, the Oscar 33 features 4 bedrooms and 2.5 bathrooms. This home has it all making it the perfect replacement for your current home and the reason it's so popular amongst our knockdown rebuild customers. If that hasn't won you over, check out the size of the master ensuite!