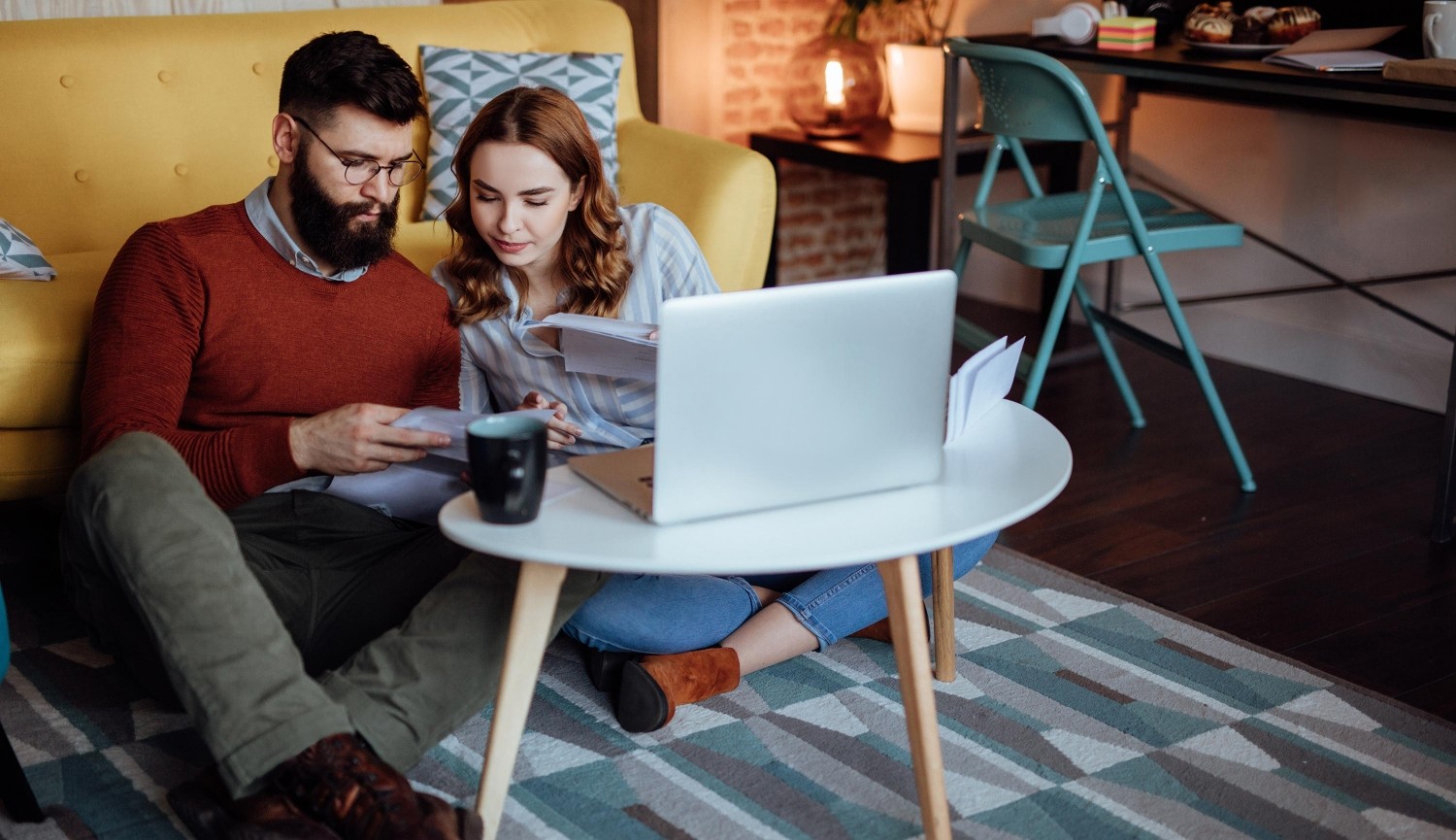 So, you're thinking of building a new home? This will be one of the most exciting and memorable projects you embark on! Brighton Homes is incredibly lucky to witness the joy and excitement customers have when they finally get to build their dream home. Just one of the many perks of what we do at Brighton Homes. However, with such a large project there are bound to be some challenges that arise along the way. That's where Brighton steps in. We are here to help reduce these and ensure your process is enjoyable and fun… You are building a new home after all!
From years of experience building homes, we have identified a couple of key stresses in the construction phase of a home build, that we want to eliminate. They often revolve around timing and finance. For example, timing move in day with your current living situation whether that's a rental, living with family etc. and juggling rent/mortgage payments with your new construction loan repayments. Luckily for you, Brighton have come up with a solution so you can relax and enjoy every moment of building your beautiful new home without the financial burden. Say hello to Brighton Pays!
WHAT IS BRIGHTON PAYS?
Brighton Pays is a flexible home loan where Brighton will pay the interest on the house component of your loan (excludes land), while we build your house (up to $12,000*). Yes, that means you will not pay interest (up to $12,000) on the house component of your loan while we are onsite building your home*! This means one less outgoing payment to worry about while you're not actually living in your home, putting you ahead of your finances before you move in!
WHY SHOULD I CONSIDER BRIGHTON PAYS?
There are many positives to the Brighton Pays home loan option. The main being reducing the number of expenses you have while your Brighton home is still in construction. Not only does this relieve some stress about the timing of your construction but is also a great opportunity to get ahead and start paying down your loan.
Additional benefits include:
Available on fixed-rate and variable-rate loans
Loan-to-value ratios of up to 95%
100% offset available
Highly competitive interest rates
HOW MUCH CAN I BORROW WITH BRIGHTON PAYS?
There is no limit of borrowing amount with Brighton Pays. So, whether you're building cost is $200,000 or even $800,000 you can qualify for Brighton Pays with MyChoice Home Loans.
WHO IS MYCHOICE HOME LOANS?
MyChoice Home Loans is an independent Australian owned and operated mortgage broker that is jointly owned by NXT Building Group (parent company of Brighton Homes) and Mortgageport Management. MyChoice Home Loans specialize in construction home loans, providing support and guidance for customers seeking to build or purchase their new home or investment property.
WHAT GOVERNMENT GRANTS AM I ELIGIBLE FOR WITH BRIGHTON PAYS?
All government grants are accessible with Brighton Pays. If you meet the criteria for any of the Queensland Government grants, you can also qualify for Brighton Pays with MyChoice Home Loans.
DO I NEED TO PAY STAMP DUTY ON MY LAND?
If you are a First Home Buyer and meet the Government criteria for Stamp Duty concessions, you won't pay any transfer duty if your land is valued at less than $250,000.
For land valued between $250,000 and $400,000 you'll receive a concessional rate.
If you are not a first home buyer, you will be required to pay stamp duty towards your land purchase. To confirm, contact our MyChoice team to review your situation (Consultant details provided below).
WHAT IF I ALREADY HAVE A LAND LOAN?
That's ok, our MyChoice team will review your current land loan and whether you can take advantage of Brighton Pays. Not all lenders will allow us to pay your interest during construction, however our MyChoice team will review your situation and discuss what the best loan options are available to you, including Brighton Pays!
HOW DO I FIND OUT MORE INFORMATION?
To apply get in touch with Debbie Hicks, our inhouse Mortgage Consultant based at Brighton HQ by emailing dhicks@mychoicehomeloans.com.au or calling 0421319770.
*T&C'S
Available to approved applicants of MyChoice Home Loans Pty Ltd only. Approved applicants must enter into a construction home loan and an Interest Subsidy Agreement with Mortgageport Management Pty Ltd (Manager). Offer is not available on the land portion of the construction home loan. Eligibility criteria, fees, charges and T&Cs apply. MyChoice Home Loans Pty Limited ACN 610 250 578 is an authorised Credit Representative (Number 485273) of Mortgageport Management Pty Ltd CAN 082 753 679 Australian Credit Licence 386360. MyChoice Home Loans Pty Limited is 50% owned by the NXT Building Group and as a result of introducing borrowers, may receive a financial benefit as a result of its ownership in MyChoice Home Loans. This offer is only available when building a home with the NXT Building Group Company. Not available for bridging finance. Construction requirements apply, which includes a requirement that funds are to be retained by lender and paid directly to the builder at each progress payment stage.