What to Consider Before a Knockdown Rebuild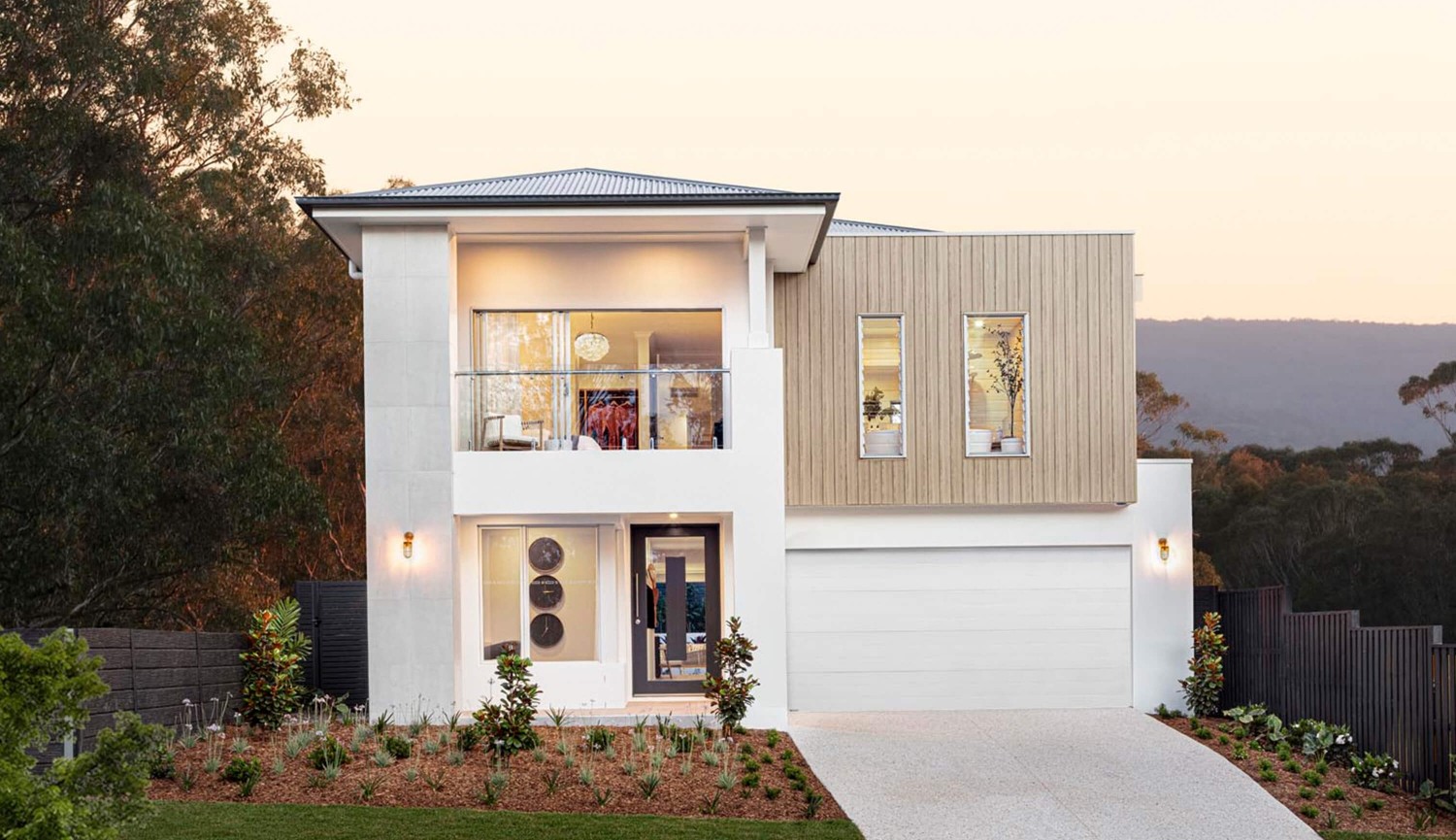 by
12/04/2022
Buying & Building
If you love where you live but think your home is in need of some major renovations, then a knockdown rebuild is the option for you. Not only do you get the chance to build the home you've always dreamed of, but you are guaranteed to make it a reality without having to compromise.
At Brighton Homes, we understand that a knockdown rebuild can benefit you in the short term with fewer costs and fees that can be common for large-scale renovations. And in the long term, a rebuilt home is easier to maintain and will improve your market value. However, if you are a first-time home builder there are some important steps to consider along the way and luckily, this article is here to help!
The First Step: Consult Your Local Council
Before you begin your knockdown rebuild project, you must get in contact with your local council. This is because the process can have a wider impact on the neighbourhood and wider community. Though every council is different, they will want to know the following planning regulations, the most common being:
If you're living in a heritage-listed suburb (it may not be possible to be approved for the rebuild process if your home is a listed as heritage by the council)
Whether there is any significant vegetation (trees, bushes, etc.) overlay that blocks the property or presents a bushfire hazard
Whether the neighbourhood has strict sound regulations
Whether the zone of land on which the home resides is suitable.
To get the most information it is recommended you get in touch with the council or check their website.
Site Assessment
Is your home located near a school or a busy intersection? The answer to these kinds of questions can have an impact on whether there will be comfortable street access for tradespeople to perform their work. This part of the process will be overseen by one of our Construction Managers to measure the health of your site and the surrounding block.
One of the most significant factors they will consider will be your neighbours and whether the demolishing and construction process will affect their lives, as well as:
Overhead power lines
Flood zones
Adequate drainage
Electricity (underground or overhead?)
Slope of site.
On top of this assessment, all existing services on the property should be disconnected prior to the demolition phase:
Broadband and television
Gas and electricity.
House Design
Once the above boxes have been ticked and an accurate assessment of the site has been completed, you can get started with the most exciting part of the knockdown rebuild process: the design of your new house. With over 30 years of experience, we at Brighton Homes are here to help with your rebuild project – and we're confident you will love your new home, no matter which design you choose.
Whether you're looking for a narrow block, single or double storey, we will work with you every step of the way.
Along the way, you will work with a team of experts from your Building & Design Consultant, Project Coordinator, Qualified Interior Design Consultant to your Site Manager that will assist you in making your knockdown rebuild project come to life. You will also have an opportunity to experience our MyChoice Design Studio where all the cosmetic decisions for your new Brighton Home alongside your Qualified Interior Design Consultant.
Demolition
Before you begin the demolition phase, there are several requirements and procedures to sort out. While Brighton Homes are not affiliated with a demolition company and cannot provide this service for you, we can offer some contacts, though you are ultimately responsible for the costs and execution of the demolition. You will be required to provide the following certificates once the knockdown is complete:
Demolition Permit/Decision Notice
Abolishment of services
Asbestos clearance certificate
Form 1 plumbing disconnection
Mud Map of sewer connection
Final inspection certificate (issued by council).
The Final Step: Construction
Once the demolition is complete, you will be given demolition certificates, which are to be passed on to your contact at Brighton Homes. Once this is approved, the construction can begin! The first step to any rebuild process is a site revisit in which a soil test and contour survey will be used to measure the health of your land.
All that is left to do is to send your financial lender a copy of your Building Approval and you will be provided with an Authority to Commence Construction letter. You've made it this far with the hardest behind you, you'll be placed on our construction list and will progress to the next step!
---