How To Finance a Knockdown Rebuild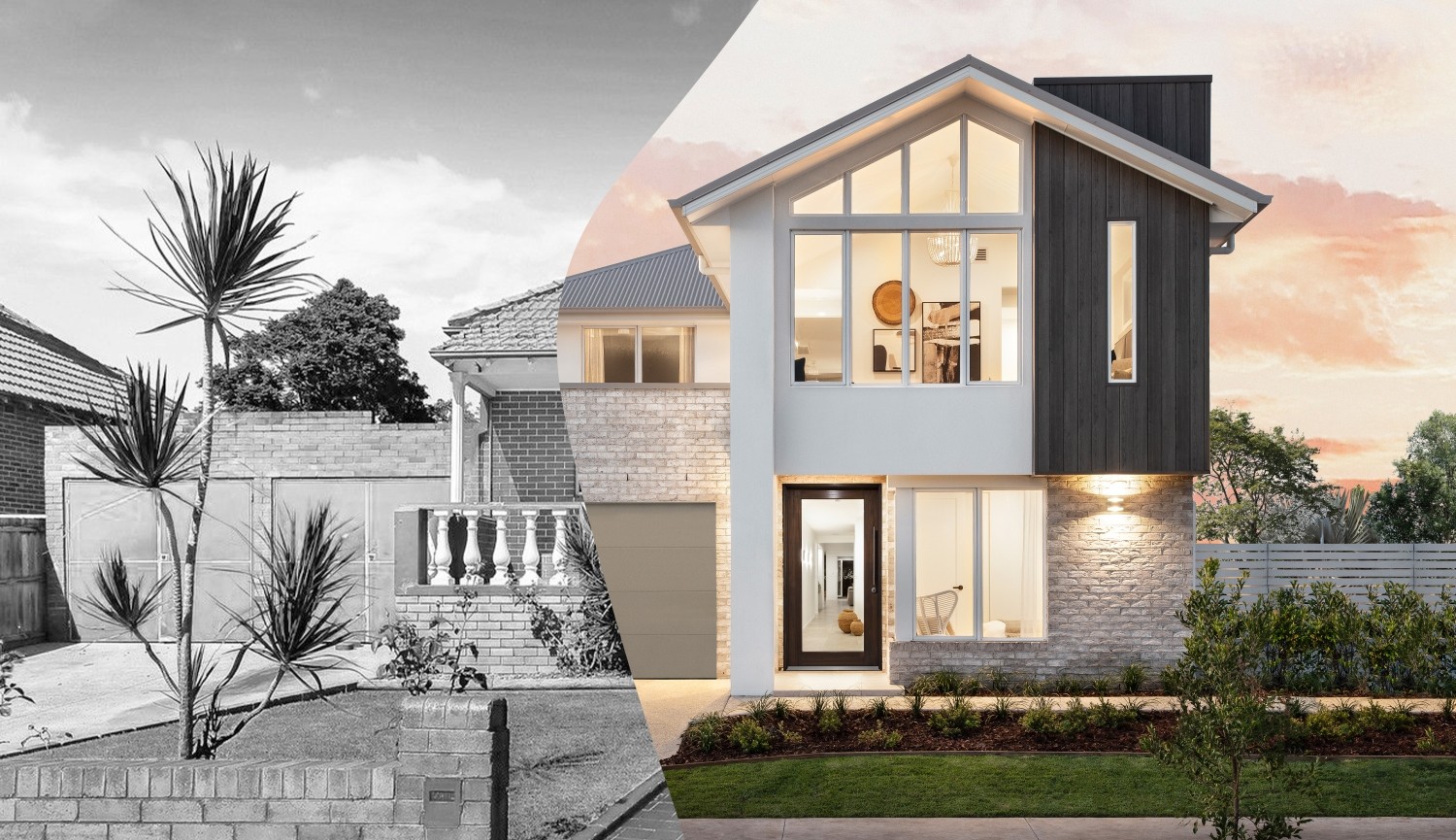 With the price of established homes constantly rising and falling, it can be somewhat daunting to consider moving – especially if you feel that you already live in a great neighbourhood with all of the amenities you need. This is when a knockdown rebuild can be a great project to consider…but just how do you finance a knockdown rebuild, especially if you're already paying a mortgage on your home?
If you're keen to undertake a knockdown rebuild – that is, demolishing your old home to make way for something modern and new – here's everything you need to know from a financial aspect, and a few ways you can get together the funds needed to get started on constructing your new home.
How Much Does a Knockdown Rebuild Cost?
To best determine how much you may need to borrow for a knockdown rebuild loan, you'll want to determine just how much the project may cost you. It's tricky to say exactly just how much a knockdown rebuild will cost you: it all depends on the type of house you wish to replace your old house. You'll also need to consider the cost of demolition, which can vary depending on the complexity of the knock down (i.e. access to the block, presence of asbestos).
Then, there's the cost of the build itself. Depending on your new home's design, this can vary quite a bit, especially when you take into account the final trims and fixtures. At Brighton Homes, we can offer over 100 home designs from two bedroom homes to five bedroom homes – meaning you can still have a beautiful new home at an affordable price.
But don't forget, you can potentially save quite a bit of money by knocking down and rebuilding over purchasing a new home. After all, you can save on paying stamp duty, which can buy you some fancy new additions to your new home instead (so, if you're asking, "do you pay stamp duty on knockdown rebuild?", the answer is no!).
Can I Demolish My House If I Have A Mortgage?
You certainly can! It just takes a bit of crafty financing from one or more of the options below. Also make sure that you get an evaluation of your current home and land, as it is possible to borrow (via a building and construction loan) up to 95% of the property value.
Consider a Building and Construction Loan
When it comes to a knockdown rebuild loan, most people tend to steer towards a building and construction loan, as these have been tailored to provide finance in a way that synchs with your payment requirements throughout the construction process (builders rarely ask for the full amount upfront, since so much can change during the build). These points are usually:
When the contract begins
When the builder lays the slab on your new home
When the builder has completed the home's frame
When the builder has made the home lockable
When the builder has finished the fit-out
When the build has finished.
Use The Equity of Your Existing Land
Even if you want to demolish your own home, it's still worth something! Your equity is calculated by looking at how much of your home you own – that is, the difference between its market value with or without a dwelling attached to the land, and how much you owe on your mortgage. It's just one way to undertake a knockdown rebuild with an existing mortgage.
For instance, let's say your current home is worth $800,000 with the current home attached. Within the total valuation of $800,000 the land is deemed to be worth $600,000 on its own: a lender may allow you to borrow up as much as 90% of the difference between the value of the land, and what you have already paid towards your mortgage. This can be a good way to get some financial leverage by using the equity in your existing land to remove the need for a savings deposit to contribute towards a knockdown rebuild.
Redraw on Your Current Home Loan
Does your current home loan offer a redraw facility (one that allows you to make additional repayments towards your mortgage and then access it when you need it)? You can use the redraw available in your current loan to potentially cover the cost with your knockdown rebuild. Of course, you will likely need to have paid off quite a bit of your existing home loan already if you want to fund the construction of an entirely new home, but you can potentially combine this avenue of financing with another to help fund your knockdown rebuild.
Refinance Your Home Loan
Finally, refinancing your home loan to fund your knockdown rebuild project is possible. We work alongside MyChoice Home Loans, who can review your current home loan and recommend additional options to refinance into something that better suits you. By refinancing your loan, you can also enjoy the benefits of greater flexibility and a wide range of features previously not available with your current loan facility.
Interested in finding out more? Talk to us today, or read more about the knockdown rebuild process with Brighton Homes.
---