How to Know When It's Time to Knockdown and Rebuild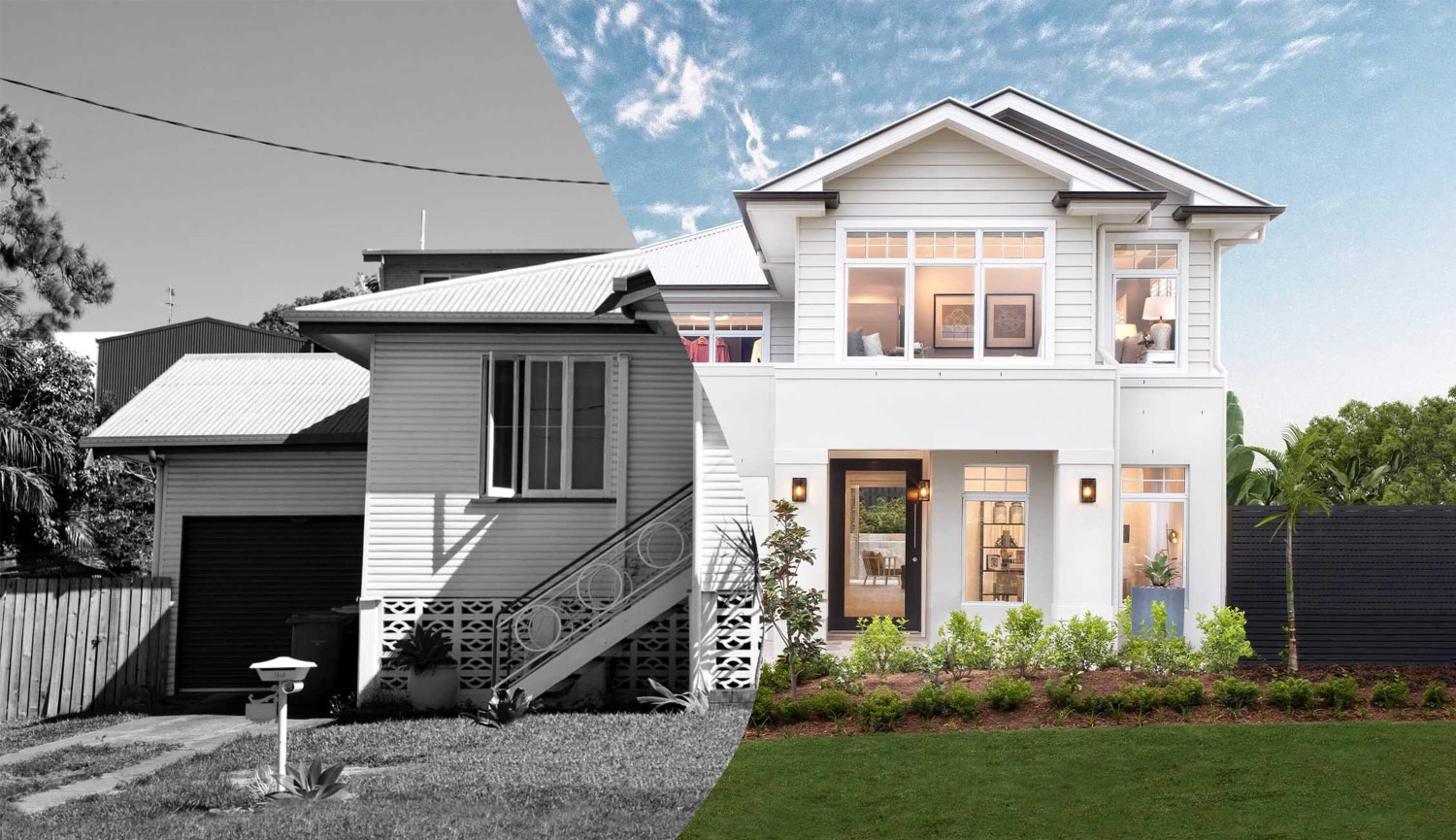 by
30/09/2022
Buying & Building
Demolishing and rebuilding your home can give you best of both worlds, but how do you know it's the right time to knockdown? In this article we'll explore five signs that mean it's time to be out with the old and in with the new, before finishing up with how you can start your knockdown rebuild project with Brighton Homes.
5 Signs It's Time To Knockdown and Rebuild
You Need More Space
One of the most common reasons for a knockdown rebuild is to create space to accommodate for a growing family. The design of your dream home should be aligned not only with your personal wants and needs but your future plans as well. Take a look at some of our beautiful home designs which allow you to compare floor plans so you can find the one that suits you and your family best.
Your Current House is Too Old
Many homeowners choose to knockdown and rebuild because their existing home will be inefficient and unsustainable in the long term. Many old houses come with higher heating and cooling costs due to lack of proper insulation and the financing of more energy-efficient features such as double-glazing windows. To save on these costs accumulating over time, a knock down rebuild with Brighton Homes allows you to start fresh and enjoy inclusions that make your new home sustainable like solar power.
You Love Where You Live
Your house might be old and in need of a change, but you don't want to leave the suburb you've been living in for years. A knockdown rebuild lets you build your dream home and stay in the area you've grown to love, so it's really a win-win. You can avoid the need for the kids to change schools, alter your daily commute or move away from your family and friends, all the while upgrading to a house that's better suited to your current lifestyle.
A Renovation Would Be Too Expensive
You've taken stock of what needs to be renovated and found it could end up costing you more than if you were to just knockdown and rebuild. That's because renovations can be unpredictable in older homes and can lead to unexpected discoveries such as old electrical cabling or plumbing, which only add delays and extra costs to the project. A knockdown rebuild is a much more efficient and cost effective option which won't lead to you uncovering more problems to fix.
You Know The Kind Of Home You Want To Live In
Having a clear idea of what you want out of your dream home and finding the right builder to make it happen is the first step of any knockdown rebuild project. The beauty of the knockdown rebuild process is that it offers a blank canvas to create a house that's tailor-made for you and your family. And with Brighton Homes' MyChoice Design Studio, we offer the opportunity to have full control over the kind of home you want to live in, right down to the smallest of features.
Knocking Down and Rebuilding with Brighton Homes
If any of the above signs apply to you, Brighton Homes is here to help you make your knockdown rebuild happen. There are so many benefits to rebuilding with us, including:
24 month warranty (double the industry's 12 month standard) with routine inspections at 3, 12 and 24 months
30 plus years of experience and supported by the NXT Building Group so you can build with confidence
60 year structural guarantee for a home that is built to last and last (T&C's apply)
You will work alongside our experienced builders and designers that will guide you along the process towards constructing the home of your dreams. Just pop into a display home near you and have a chat with one of our experienced and friendly Building & Design Consultants to get the ball rolling!
To learn more, check out How to Finance a Knockdown Rebuild for everything you need to know about the financial aspect of your knockdown rebuild project.
---