How To Style An Entryway That Will Wow Your Guests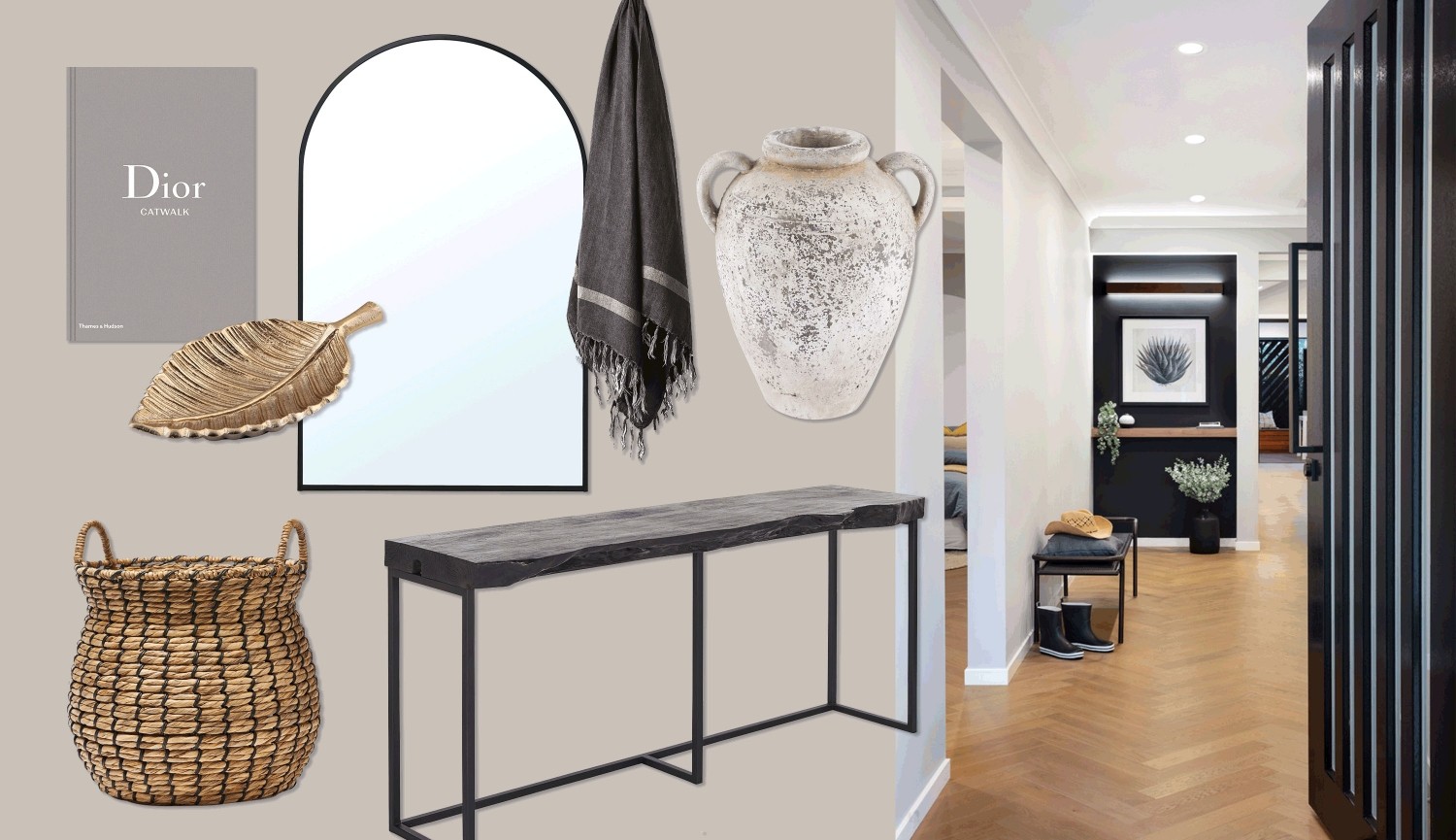 by
01/07/2021
Inspiration & Styling
Written by Jasmine Rolfe – Journalist, Style Magazine
Make sure it's cohesive and sets the tone for your home
One of the things we love most about a thoughtful entryway is that it sets the tone for your home. It can also reflect you and your family's personality and interior style in subtle ways. So, before you head out homewares shopping, you'll want to plan the look and feel of your entryway and think about the colours, materials, and textures you've used throughout the rest of your home. For example, if you're a lover of everything modern French provincial, be sure to include oatmeal tones and natural textures like rattan, contrasted against matte black wooden pieces and contemporary hardcover books.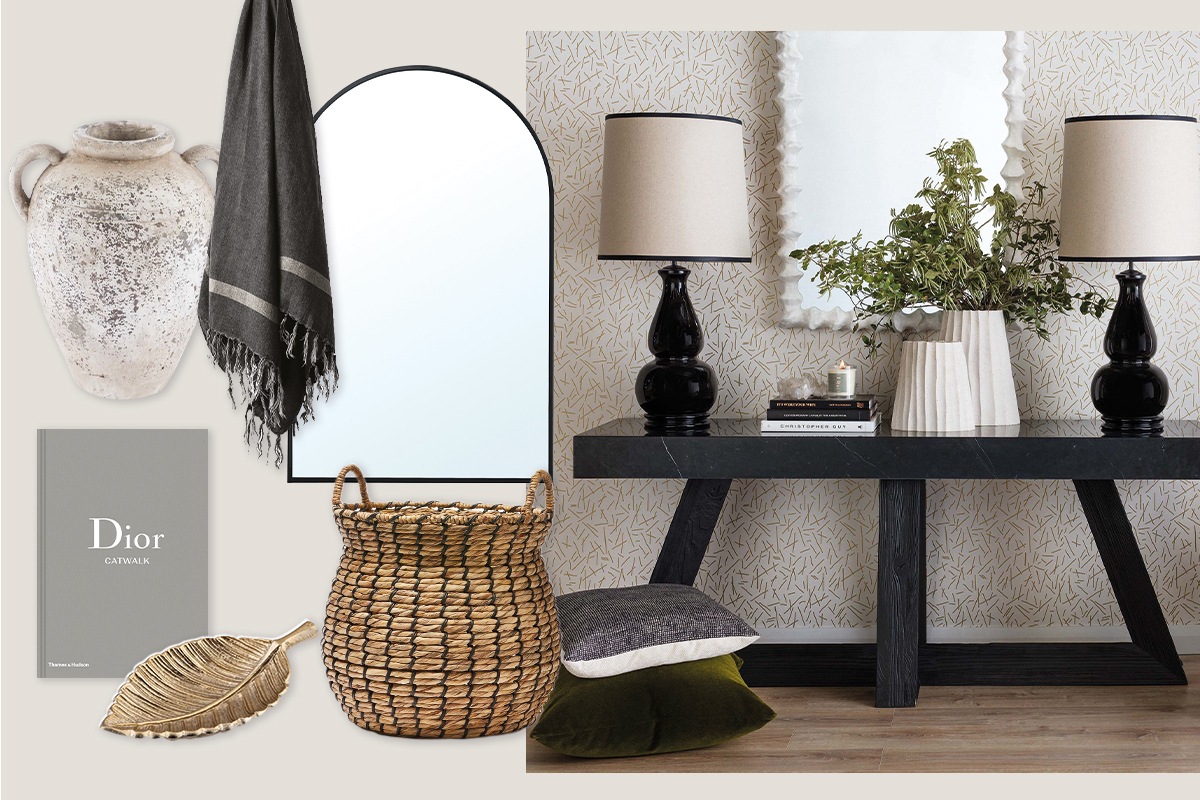 STYLE USING THE RULE OF THREE
There is an age-old interior styling technique that implies that things that come in threes are inherently more satisfying and visually appealing to the human eye. This is the rule of three! Grouping objects and accessories in threes is a tried-and-true design technique and there are two easy ways to follow this rule: group three similar objects in colour, but different shapes or sizes. Or, group three different objects together to create a unique vignette. For example, a vase, an ornate dish or object, and a hardcover book. Keep this in mind when styling a console table in your entryway. 
INCLUDE SAVVY STORAGE LIKE BASKETS AND DISHES
Who doesn't love great storage? Ensuring you have adequate storage in your home is one of the most important considerations to make, and your entryway is no exception. However, this isn't to say that it can't be both functional and aesthetic! When planning the design of your entryway, first think about how it's used. Do you drop your keys on the console as soon as you get home? Then a dish will be an essential savvy storage option. Does the family take their shoes off and leave them right in the doorway? A few chic rattan baskets under the console will do the trick. Or, perhaps a modern coat rack is necessary. 
USE A MIRROR TO CREATE DEPTH
The ace up any interior designer's sleeve are mirrors. Gone are the days of mirrors simply being a practical object to check your hair before walking out the door. When used creatively, mirrors provide so much more than just your reflection. If you've got a narrow or oddly shaped entryway, use one to add depth and balance to the space around it. The mirror will reflect light inside the room and create an attractive optical illusion, making your entryway appear more spacious. 
HARDCOVER BOOKS AND VASES FOR HEIGHT
Another shrewd styling tip used by interior stylists is to create height using hardcover books. A few modern books stacked on top of one another is a great way to create a platform and prop up your décor to ensure your styling doesn't fall flat. Another nifty option that acts as both a point of interest and a fragrant welcome to your home, is to include a tall vase with fresh flowers that you can swap in and out. There's nothing like walking into a home and being hit with the fresh aroma of florals – a sure-fire way to impress your guests from the get-go. 
INVEST IN CUSTOM-BUILT DROP ZONES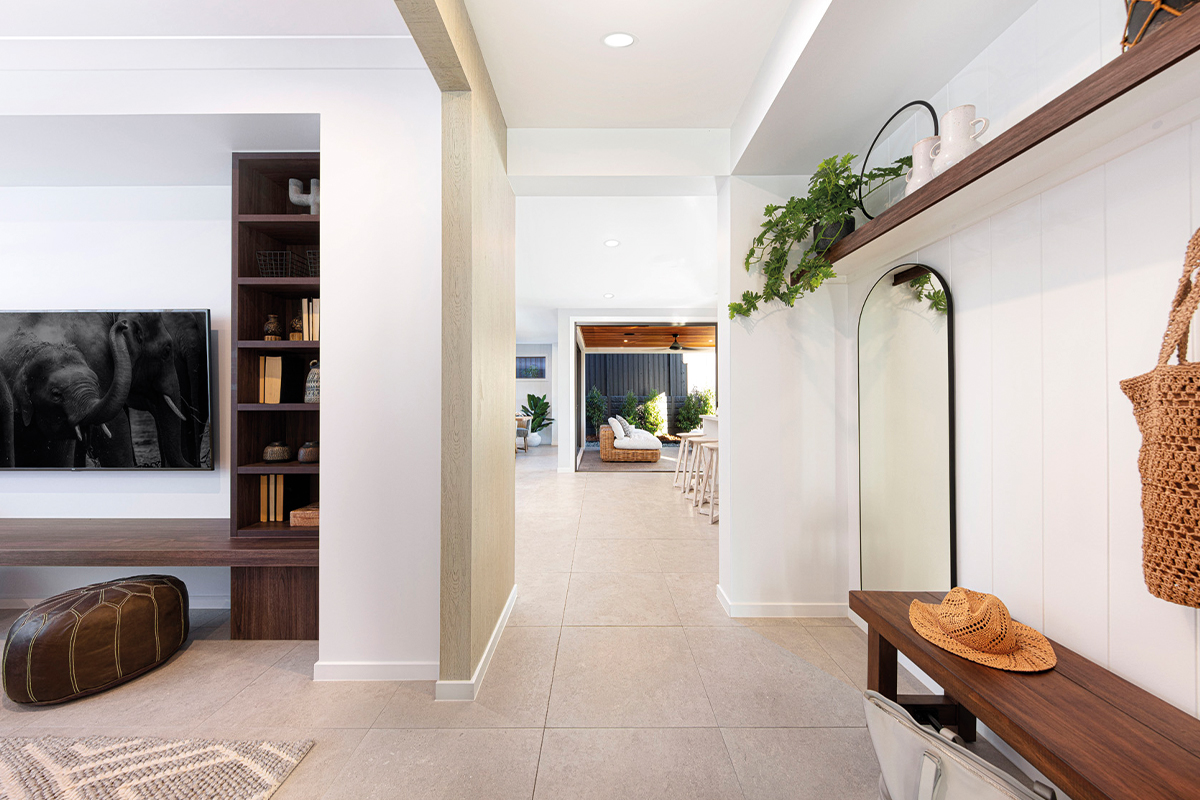 Frankky 35 - Kalina Springfield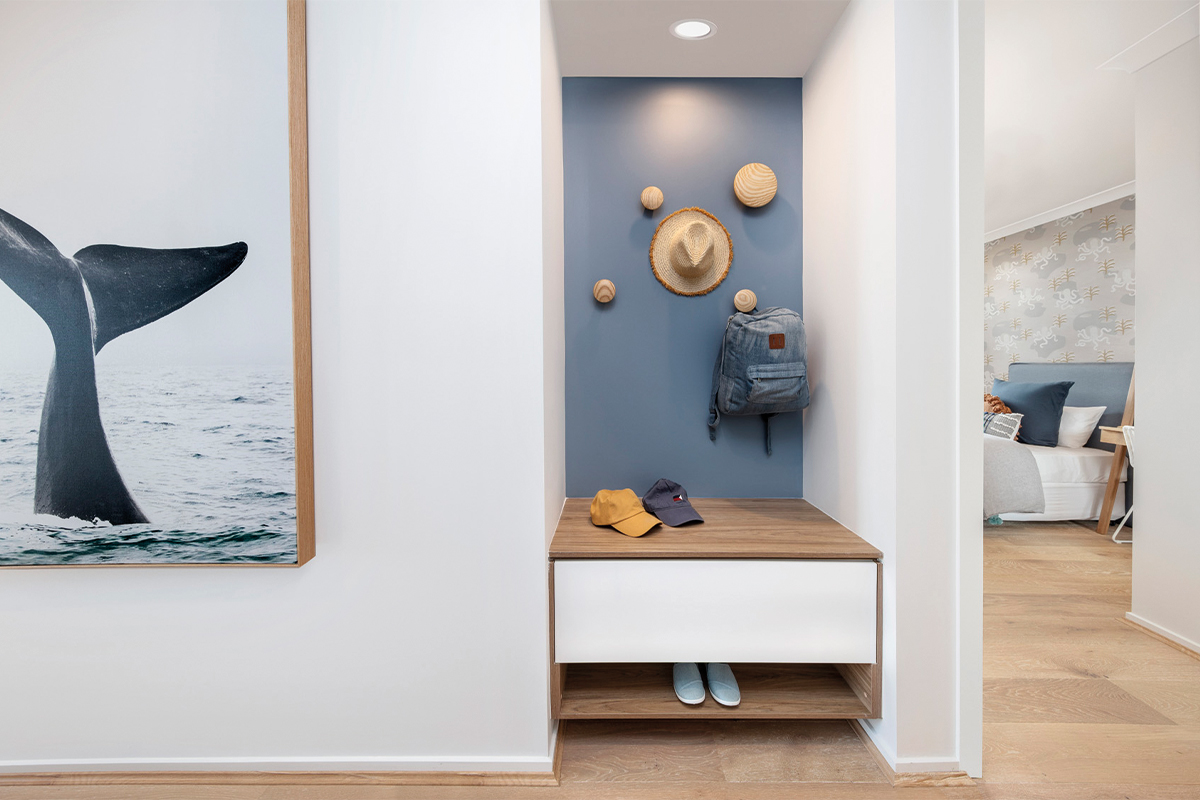 Lentara 23 - Aura Caloundra West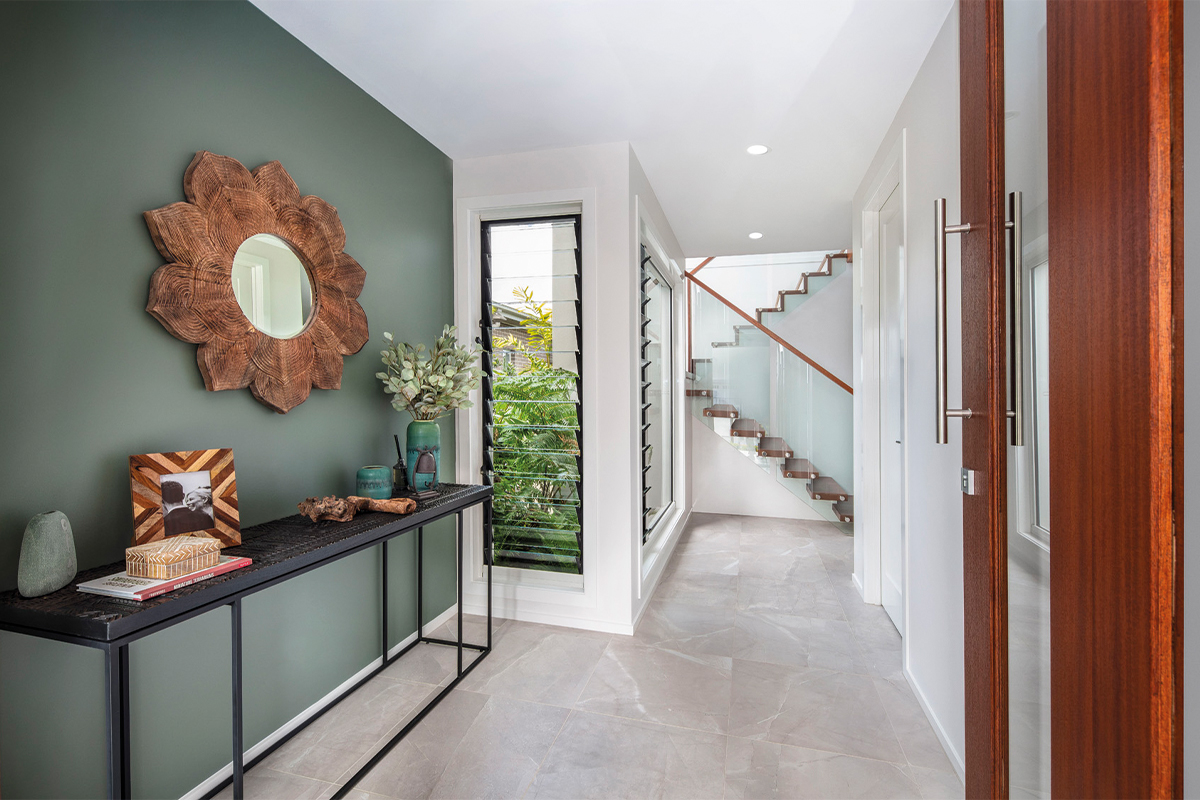 Harper 29 - Aura Caloundra West
Do we have you pondering the term 'drop zone' and wondering where in your home this space could refer to? A drop zone is part of the Brighton Homes DNA and is a dedicated area in your home that acts as space for all your temporary items that come and go throughout the day. A hook for your keys, a small bowl for any change or loose belongings, a basket for shoes, hooks for your coats, bags, and hats – a drop zone can make any day run a little smoother by organising each and every one of these items. Not to mention, it will give your home a stylish and well-organised look. Chat to a building and design consultant about how you can incorporate a drop zone into your design.  
To get more style inspiration and stay up to date with our stunning display homes follow us on Instagram, Facebook, and Pinterest.
---