How to Pull Off The Latest Statement Wall Trends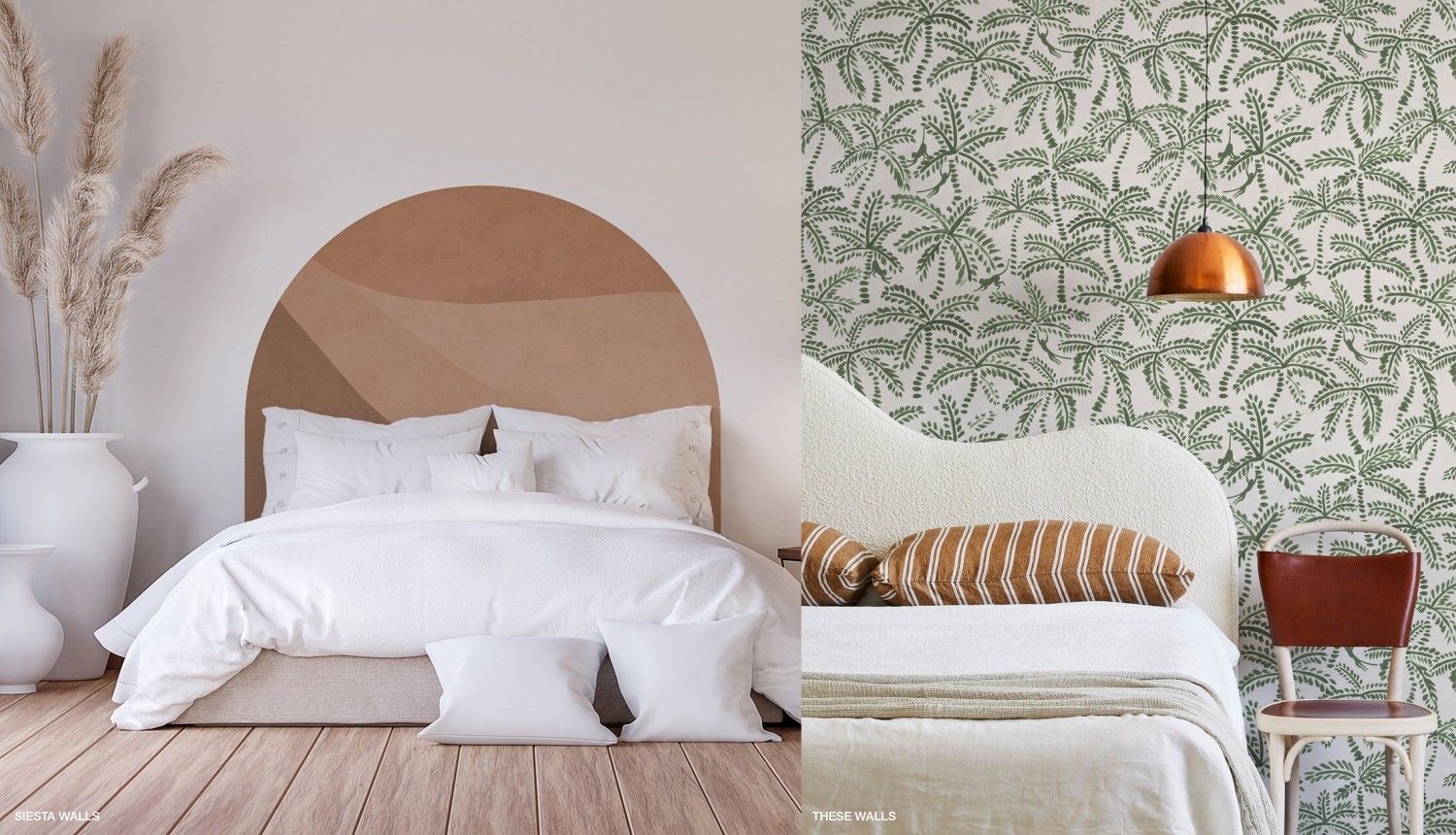 by
02/09/2021
Inspiration & Styling
Looking for a stylish way to dress your walls but don't know where to start? From painted arches in subtle shades to maximalist wallpaper, it seems we're turning our heads away from stark walls and gravitating towards colour and texture. 
A key interior trend of the 2021 spring summer season, statement walls, are peppering the feeds of interior designers and home enthusiasts alike. And we've collated some of our favourite designs – plus, where to shop the style – so you can bring a bold statement to your Brighton home. 
 
Wallpaper: why it's one of our favourite trends of the season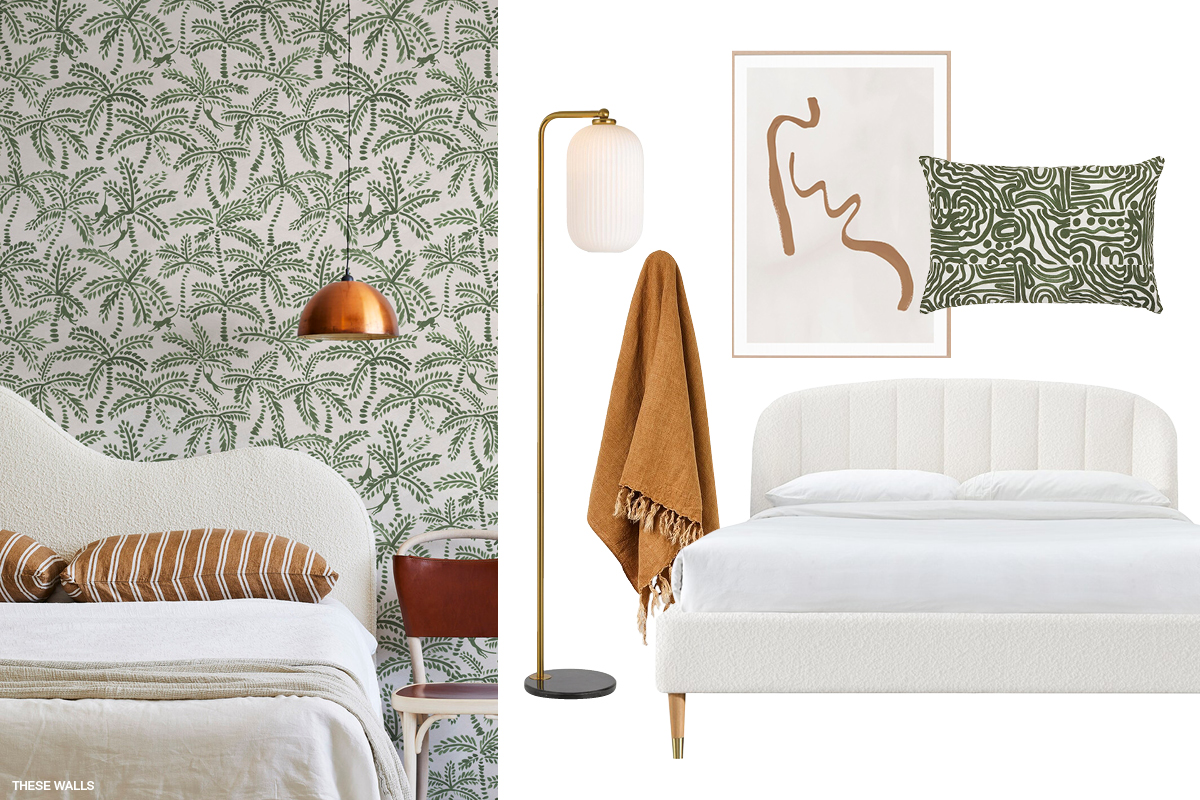 Perhaps our favourite of the new-season statement wall trends is wallpaper. A relatively low-cost way to bring warmth, detail, and colour to a room – we predict that it's here to stay. So, if you'd like to put your hat in the ring with the many Australian interior designers embracing wallpaper in their homes, just remember to follow these steps:
Think about your colour palette as this will dictate many of the other styling choices you make. Or, if you're planning to incorporate it with your existing furniture, look for wallpaper in shades to complement. A good rule of thumb is to refer to the colour wheel (read more about this in our Colour Therapy blog).  
With your colour palette in mind, choose a print that represents your aesthetic. There's no point in choosing a wallpaper that is beautiful and on-trend if it doesn't spark joy for you each day. 
If in doubt, botanical and floral prints are a fantastic way to bring a sense of calm and wellbeing to your home and have been proven to stand the test of time.
Product captions: These Walls Campaign Image, Adairs Home Republic Malmo Linen Throw $119.99, Life Interiors Bonnie & Neil Life x Bonnie & Neil Ocean Swell Cushion $149, Life Interiors Lark Floor Lamp $278, Life Interiors Mabel Boucle Queen Bed $1,595, Life Interiors Middle Of Nowhere Abstract Figure Print $204.
Wainscoting: the classic wall trend making a modern comeback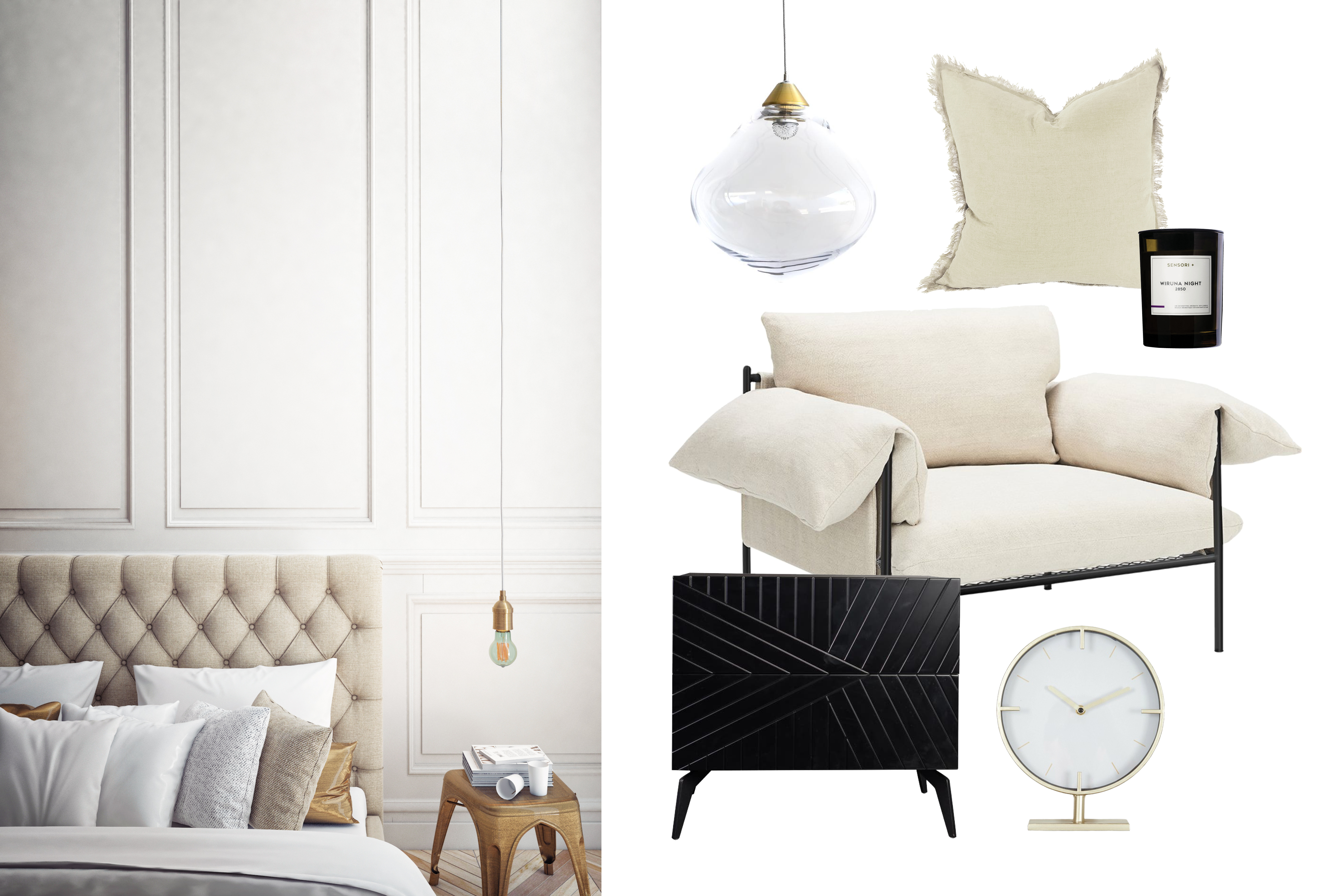 Did you know wainscoting was traditionally used in the 18th century as an additional layer of timber to insulate a room? Thankfully, we've come a long way in home climate control, but that's not to say this interior style has lost its magic. In fact, wainscoting has seen a resurgence of late and we can't get enough of it. Whether you pair it with classic features like gold or brass details and ornate furnishings, or create a juxtaposition with more modern matte black pieces (or a mixture of both), this statement wall trend will add interest and dimension to any room. 
Product captions: Matt Blatt King Cobra Bedside Table $562, Rice Furniture Stella Clock $109, Sensori+ Detoxifying Soy Candle Wiruna Night $65, Soktas Ollo Pendant Light $800, Temple & Webster Macey & Moore Fringed Hazelhurst French Linen Cushion $79, Life Interiors Sarah Ellison Alva Linen Armchair $1,595
Painted or decal arches: a no-fuss way to bring life to a room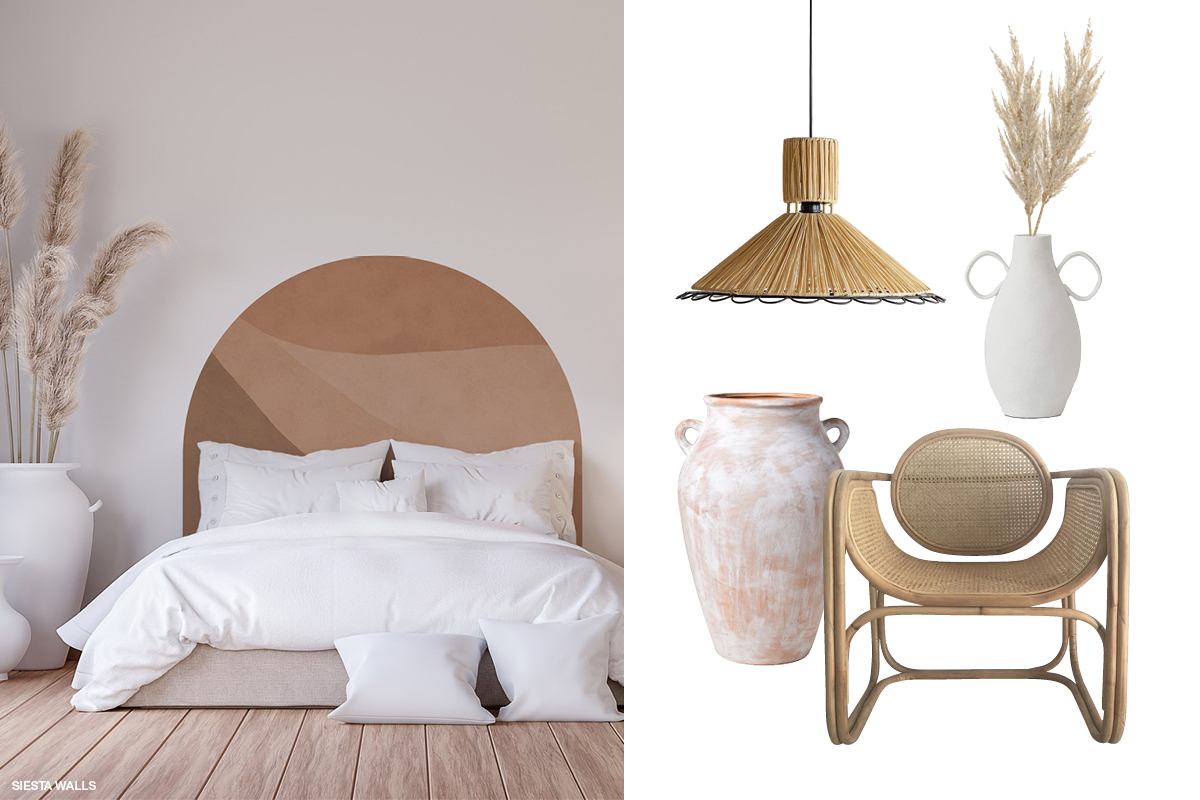 There's something about spring that just calls for a home refresh. And while it may not be practical to revamp your entire home for the warmer months, you'd be surprised what a lick of paint or a wall decal can do to transform a space. Which is why DIY wall arches are one of our favourite statement wall trends of 2021. A brilliant way to add a feature 'bed head' to your bedroom, add vibrant colour to your kid's room, or even to brighten your home office for an extra boost of productivity, we love how easy and inexpensive painted/decal arches are.
 
Product captions: Siesta Walls Desert Scapes $199, Adairs Home Republic Amphora Thin Circle Vase $34.99, Myer Rogue Pampas Grass Spray $24.95, Mynd Interiors Min Chair $799, Target Kallisto Large Ceramic Vase $25, Tigmi Trading Ibiza Pendant $395
With brighter days on the horizon and the spring summer home and interiors trends – like statement walls – emerging as we speak, we can't help but feel inspired for a refresh! 
To get more style inspiration and stay up to date with our stunning display homes follow us on Instagram, Facebook and Pinterest.
---