Why We're Loving the Colour Therapy Home Trend for 2021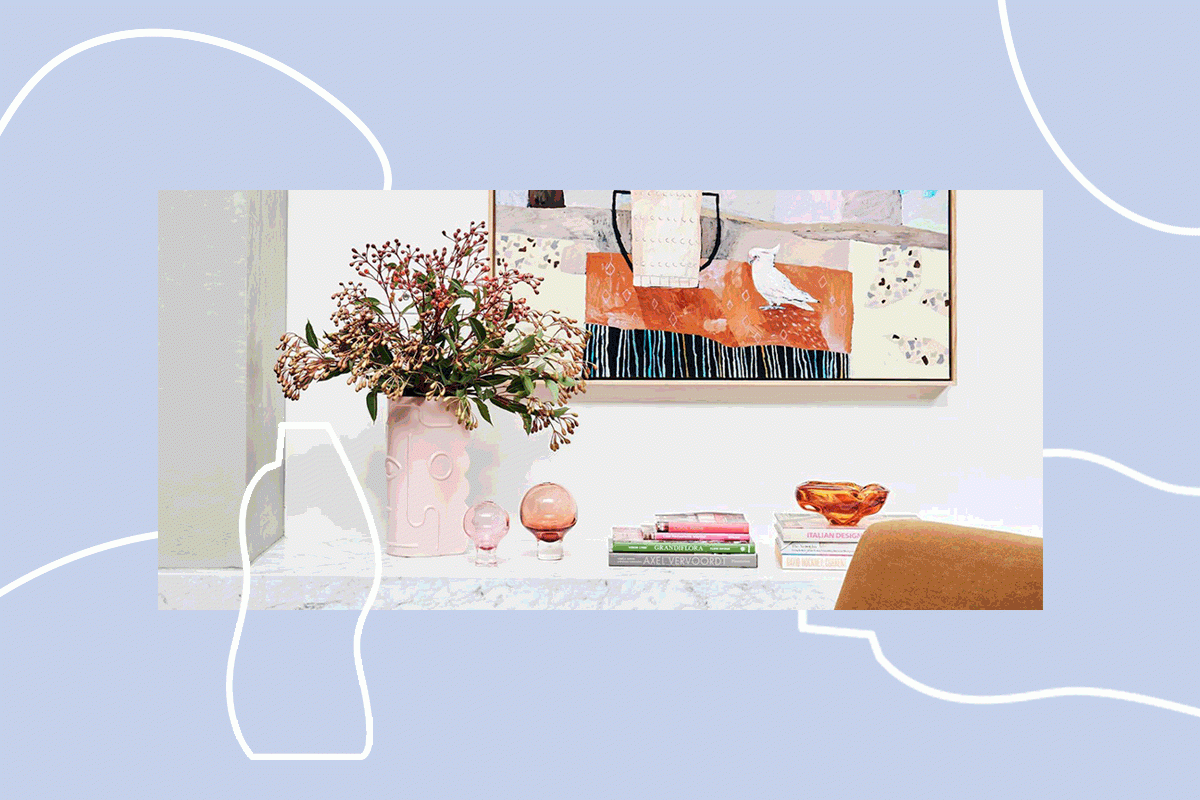 by
06/05/2021
Inspiration & Styling
Did you know your mood and emotions are constantly influenced by your surroundings? You may not realise it at the time, but if you begin to take note of the spaces that uplift you and those that leave you wanting, you might find a pattern begins to emerge. And in 2021, we're craving mood-boosting spaces in our home more than ever.
Colour therapy, or chromotherapy, is a widely used concept not only in interior styling but in marketing as well. Fun fact: did you know restaurant patrons are more likely to eat larger portions off a red plate than blue? And when you apply this concept to your home, you have the ability to subconsciously alter your emotions on the daily.
Now, we're not saying you need to get out the paint brushes and drop sheets just yet – in fact, the right white can be a powerful and refreshing colour choice for a wall – but there are a few key styling tips and colour combinations you can employ to level-up those good feels in your home in 2021!
Get To Know The Colour Wheel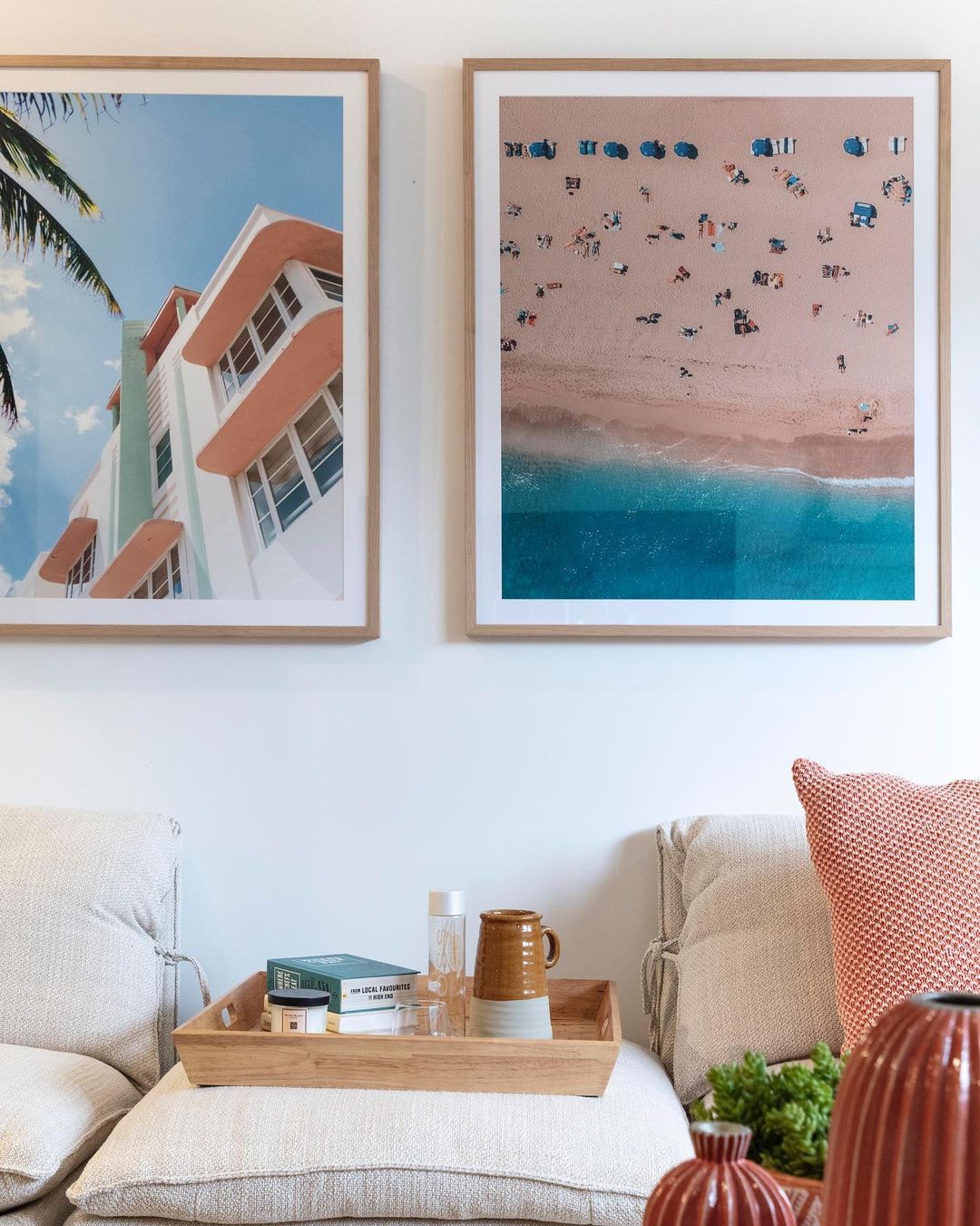 Media room in the Mika 35 on display at Providence South Ripley
Let's start with the basics, shall we? Getting to know which colours complement one-another is a great place to start and the colour wheel is a universal tool to show the relationships between colours. Here is a quick link so you can check out the colour wheel: https://www.taubmans.com.au/specifiers/explore#wheel. In most cases, complementary colours use two opposite shades on the wheel #BFFs, and in 2021 a great example of this is the on-trend pairing of indigo blue and crustacean (pictured above). The blue evokes grounded feelings of calm and relaxation, while the crustacean orange/pink can help to give you increased energy and proactivity.
How to Style a Home Using Colour Therapy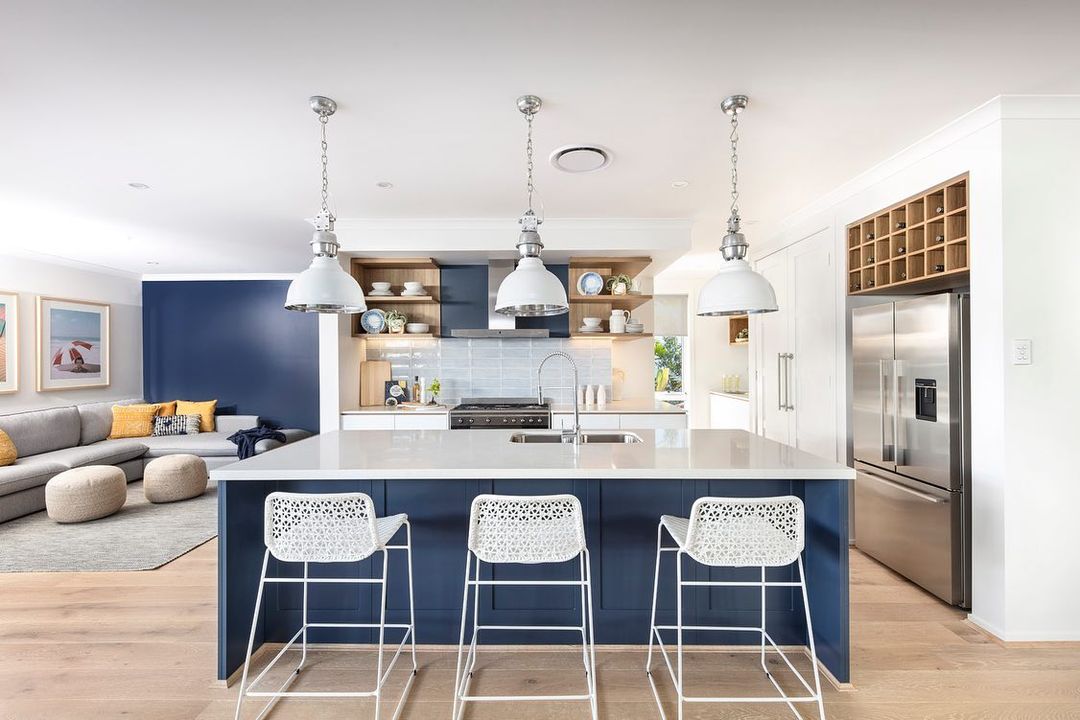 Kitchen in the Lentara 23 on display at Aura Caloundra West
One of the simplest ways to employ colour therapy in your home is to first begin with a blank canvas and then select your palette (using the colour wheel tips above). Remember – styling your home is about how you want it to FEEL – so, select colours that resonate with you! Then, when choosing which pieces to introduce to your space, you have some framework to stay within. Great interchangeable décor items we love to swap out depending on our mood and the season includes cushions, artwork, vases, candles, occasional chairs, throws, and coffee table books.
Different Room, Different Energy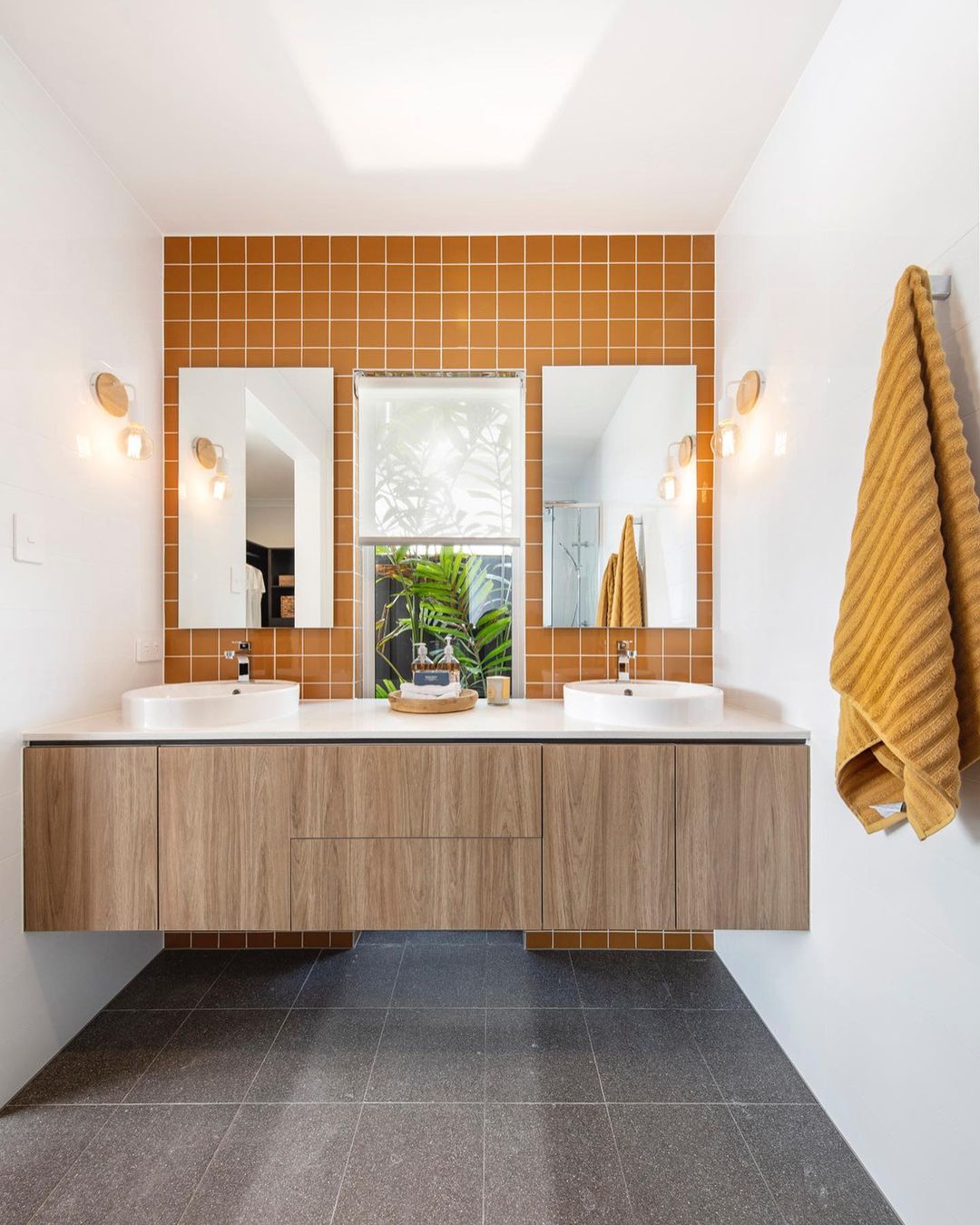 Ensuite in the Lentara 23 on display at Aura Caloundra West
Here at Brighton Homes, we love a good story. And your home should tell your story! You don't have to stick to one set of complementary colours throughout your entire home. In fact, each space should speak to your personality and each space should spark a different kind of energy. For example, blue and crustacean in your kitchen and living space (as pictured in our Lentara 23 on display at Aura Caloundra West and the Mika 35 on display at Providence South Ripley) will allow for socialisation, serenity, and openness. While forest green or marigold yellow in the bathroom (as pictured in our Lentara 23 on display at Aura Caloundra West) will bring tranquillity, optimism, vitality, and peace. Oh, and if you'd like to get the kids to sleep soundly at night, various tints of blue, sage, pink, and white will be your best choice for their bedrooms.
So, go on! Let life in and use colour therapy through your home styling in 2021.
To get more style inspiration and stay up to date with our stunning display homes follow us on Instagram, Facebook and Pinterest.