Best Brisbane Suburbs for Families in 2022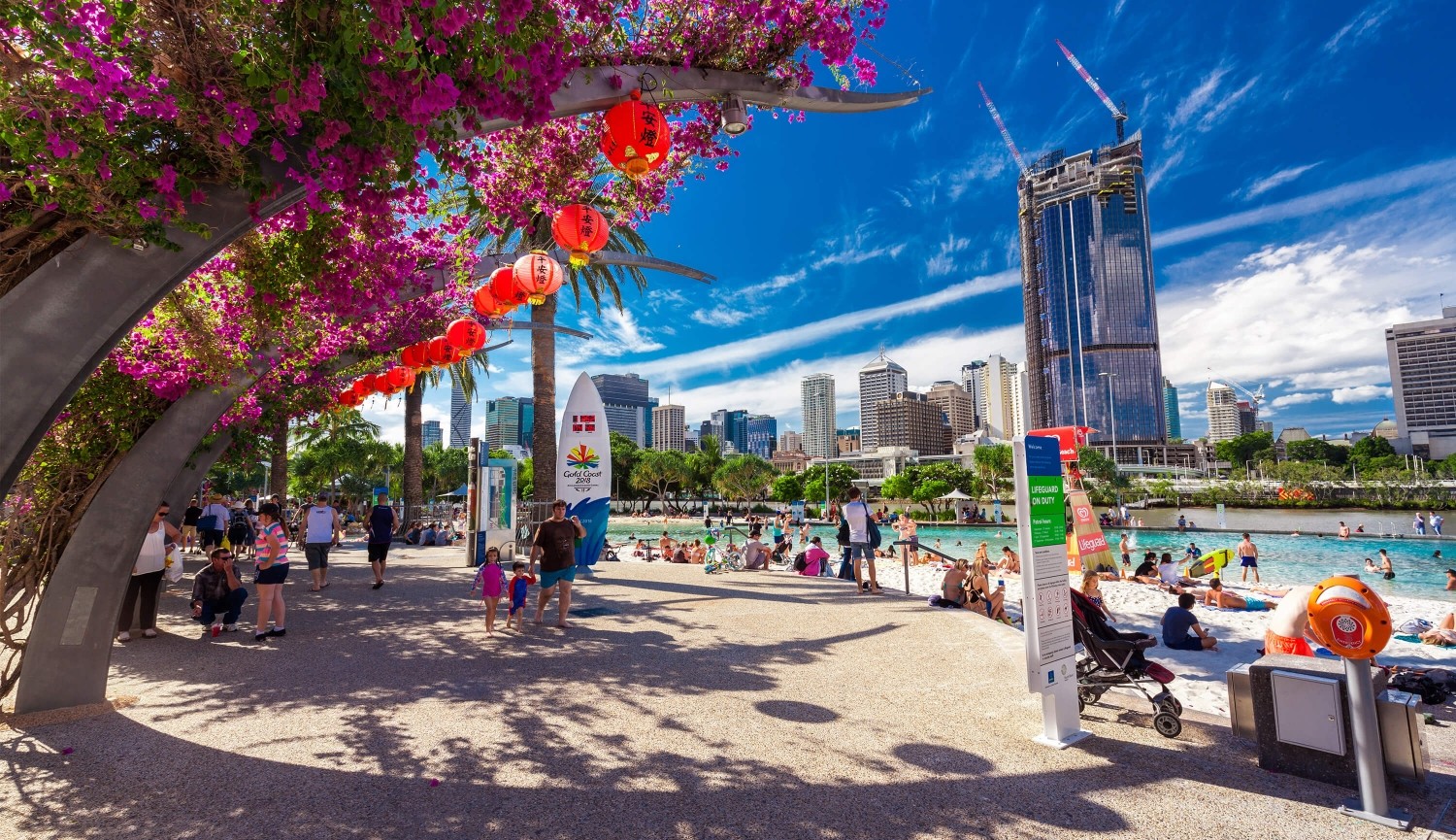 by
19/08/2022
Buying & Building
Location is everything when it comes to buying or building a home. If you're raising a family or thinking of starting one, the suburb you choose has to be a place where children can grow happily and healthily. While the needs of each household may differ, these are the best Brisbane suburbs for families that provide everything you need.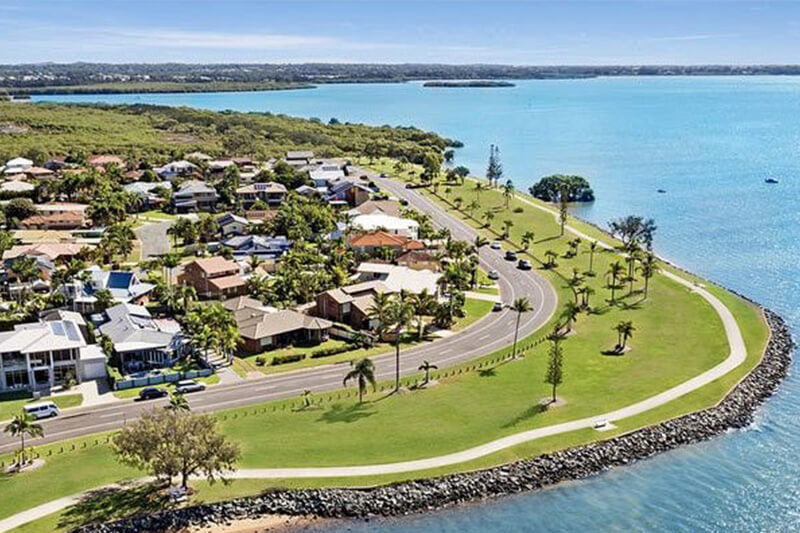 Victoria Point, Queensland.  Photo: Realestate.com.au
Victoria Point
Popular with families and retirees, Victoria Point is located around 30 kilometres southeast of the Brisbane CBD and perfect for those who've dreamed of living by the water. There is an abundance of amenities that families are looking for; schools (three public and two private), parklands, shops, cafes, medical centres and even cinemas. And if that wasn't enough, you can enjoy activities by the waterside such as boating, fishing and cycling.
With a median house price of $810,000 and coastal views right on your doorstep, Victoria Point is an appealing suburb for families of all sizes.
Nearest Display Home: Arise, Rochedale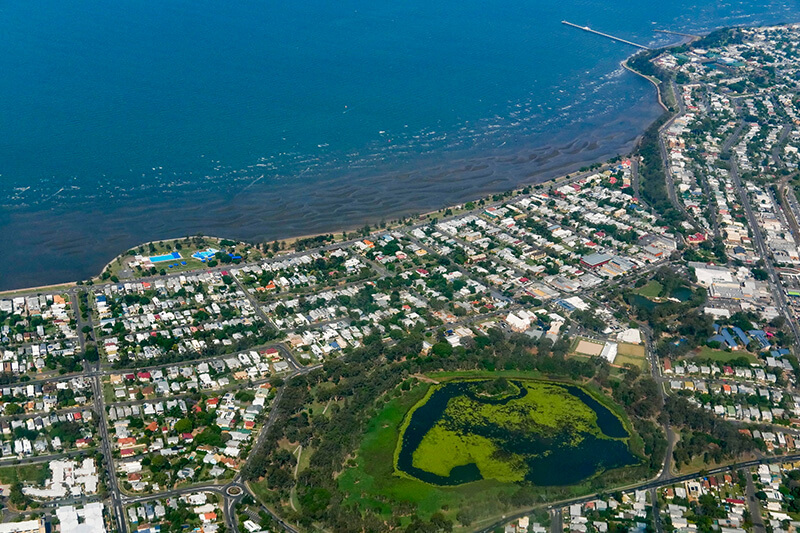 Brighton, Queensland.
Brighton
Located in the northeast and around 20 kilometres from the CBD, Brighton is one of the most quiet, relaxed and family friendly suburbs in Brisbane. Boasting amazing natural spaces such as beaches and parks, Brighton is ideal for families of all sizes looking for that community atmosphere. With everything your family needs from medical facilities to schools, you can also enjoy the endless amount of activity that this caring little suburb has to offer.
Brighton is highly-rated suburb that is family-oriented and offers a median house price of $862,000. Add in the short drive away to beaches like Redcliffe and Scarborough, and you've got a seaside niche that is set to boom.
Nearest Display Home: Newport
Heathwood
Heathwood is consistently ranked among the most livable suburbs in Brisbane and for good reason, this list keeps the trend going. Found only 23 kilometres southwest of the CBD, Heathwood is well connected by major routes and public transport. Full of greenery, big parks, recreational spaces, quality schools and reputable medical facilities, it is a safe and liveable place for the youngsters.
The median house price in Heathwood hovers around the $760,500 price point, which has made the suburb very attractive for families.
Nearest Display Home: Paradise Lakes, Willawong
Augustine Heights
Augustine Heights is located 33 kilometres from the CBD and is home to a mostly younger population, a large portion of which being families. The spacious streets surrounded by natural bush will keep you connected to schools, childcare centers and the Mater hospital, as well as the Springfield shopping centre. If you are after a suburb that is quiet and calm but offers that caring community feel, then Augustine Heights is a great option.
The final box that Augustine Heights ticks is the affordable median house price of $655,000, which only adds to its 'hidden treasure' feel.
Nearest Display Location: Kalina, Springfield
Keperra
Keperra is only 10 kilometres from the CBD and is seeing a rise in young families moving in. There is plenty of room along the leafy streets to take the kids (and the dog!) for a walk to the parkland that surrounds the Kedron Brook river. This is an ideal location to for families who want to be close to the city, though you won't have to go far to find what the little one's need with plenty of schools and childcare services.
Keperra's median house price is $842,000 and is a part of a wider community of growing suburbs that includes Mitchelton and Everton Park.
Nearest Display Home: Ashford Residences, Everton Park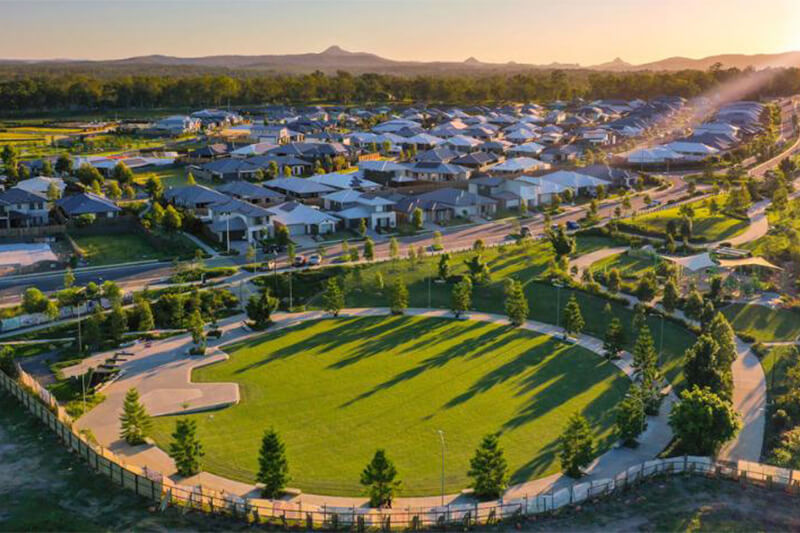 Greenbank, Queensland. Photo: Everleigh Mirvac 
Greenbank
Greenbank is appropriately named as it includes a growing number of estates full of greenfield blocks, perfect for families to build their first homes. Embodying outdoor living, the estates are surrounded by expansive acreage which are easily explored by the many walking trails. Greenbank is a community on the rise and one of the most affordable family suburbs in Brisbane, with many plans to accommodate for the growth in population, including the Greenbank Shopping Centre.
With a median house price of $648,500, complemented by adequately-sized blocks makes Greenbank appealing to young and growing families.
Nearest Display Homes: Covella, Greenbank - Everleigh, Greenbank - Everleigh Acreage, Greenbank
If you've found the perfect property or you already live in one of these suburbs, a Knockdown Rebuild with Brighton Homes allows you to design a home to suit your lifestyle. 
---