Benefits of Townhouse Living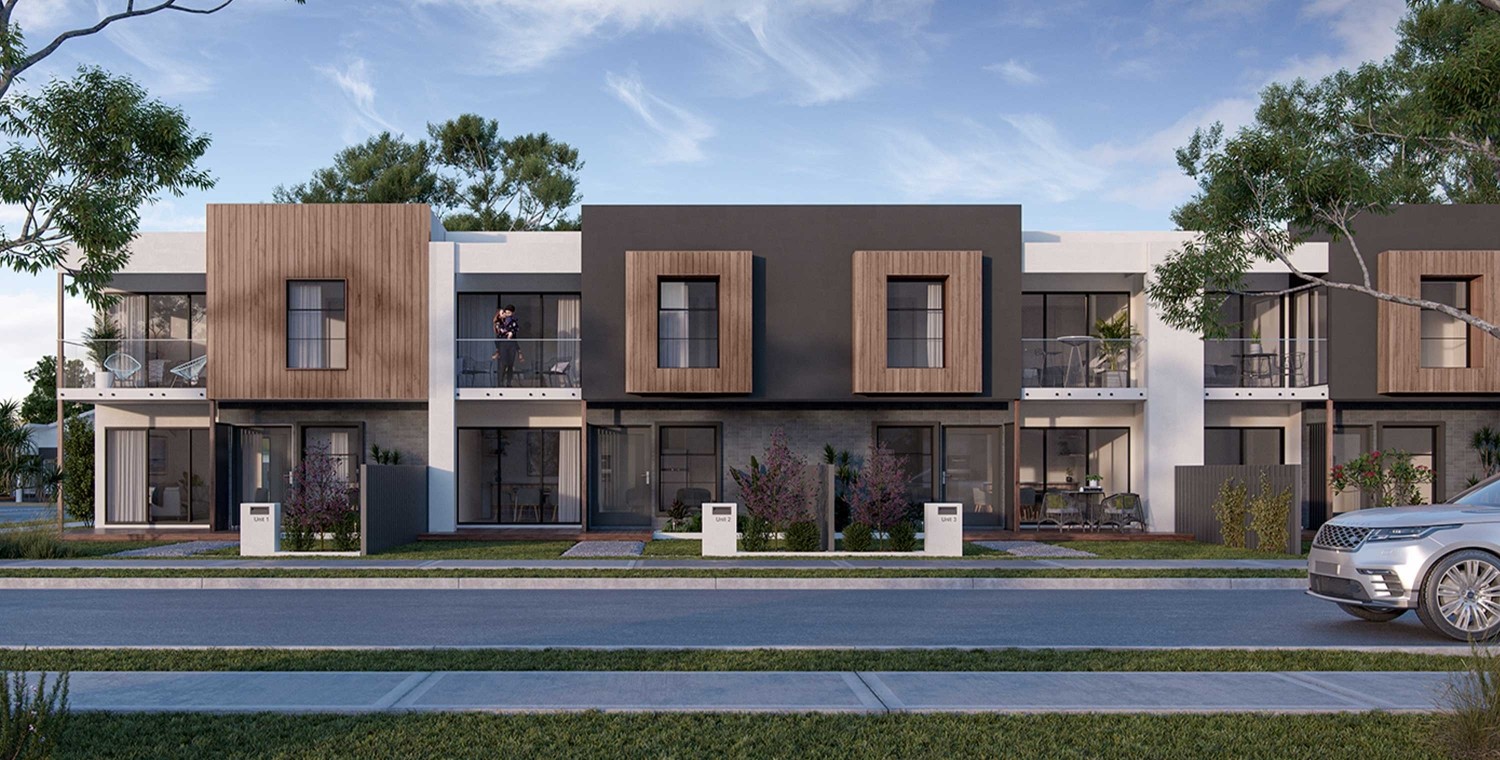 by
11/09/2020
Home Designs
Townhouse living is gaining popularity by the day in Australia with many advantages including affordability, low maintenance and modern designs in convenient locations that appeal to a wide range of buyers, including First Home Buyers, investors, downsizers and families. Whether you're interested in getting a foot in the market, looking for a smaller design or love the idea of a vibrant new community with modern conveniences, without scarifying space and style - this blog explains the benefits of buying a townhouse and the opportunities you get with townhouse living here in Queensland.
VALUE FOR MONEY
Townhomes are a more affordable, family friendly option rather than going for a detached house with a backyard. With more space than an apartment, Townhomes are compact yet spacious. You can buy two or three-bedroom townhouses that are much cheaper than a detached house as they're built on compact lots with no dead space and a shared wall. The saving is what makes Townhouse living so popular and the best thing is, First Home Buyers will still get the First Homeowners Grant towards their deposit. With the amount of space you get, Townhouse living is a cost-effective option for a whole host of buyers.
LOW MAINTENANCE
Terrace homes may be even more appealing for those who aren't a huge fan of gardening. Most Townhomes include a spacious outdoor courtyard requiring less upkeep while still offering enough room for outdoor entertaining with friends and family, keeping pets or just enjoying a peaceful cuppa in the morning sun!
AMENITIES
Save money and be close to the action – that sounds pretty good! Townhouses are built within thriving communities that are just a hop, skip and a jump from parks, schools, shops, cafe's, restaurants and public transport; offering convenience and flexibility for you and your family. There's no need to sacrifice your lifestyle when buying a townhome, plus there's other benefits such as future growth opportunities including career and financial growth.
SENSE OF COMMUNITY
Living in a townhome will give you the opportunity to make new friends, young and old. Townhouse living will allow you to truly get to know your neighbours and create a sense of community. It's nice to know you can rely on them for a favour or organise weekend drinks in the courtyard. There's something nice about being a part of a townhome community, where new friends are just a stone's throw away.
FUNCTIONALITY
Don't be fooled, you'll be amazed at the amount of space you can achieve with townhome living. Modern floor plans with open plan living spaces and generous master bedrooms that reflect the spaces you've come to love in our Brighton home designs. The layouts in a townhome are perfect for busy young professionals, small families, retirees, first home buyers and investors. Townhouses are roomy and have plenty of natural light with cleverly placed windows that allow you to let life in with a flow that instantly makes you feel at home.
STREET APPEAL
Terrace Homes have serious street appeal, with striking facades that will turn the heads of those in the neighbourhood. Admire these modern facades in your front outdoor living area and smile at the passersby who have serious street envy. The great thing is, each townhome will have a consistent run of eye-catching facades, each complementing the next; all with the same colour scheme, landscaping and latest exterior trends.
TURNKEY SOLUTION
Move into a ready built townhome with everything included, such as quality floor coverings, Colorbond roof, air conditioning, stone benchtops, appliances, fully landscaped garden, plus a driveway, letterbox & clothesline. Simply turn the key and move right on into your new townhome.
Capture the essence of terrace living with Brighton's range of contemporary Terrace Townhomes that have serious street appeal and eye-catching architectural designs for modern living.