Youngcare Simpson Desert Challenge 2021 Wrap Up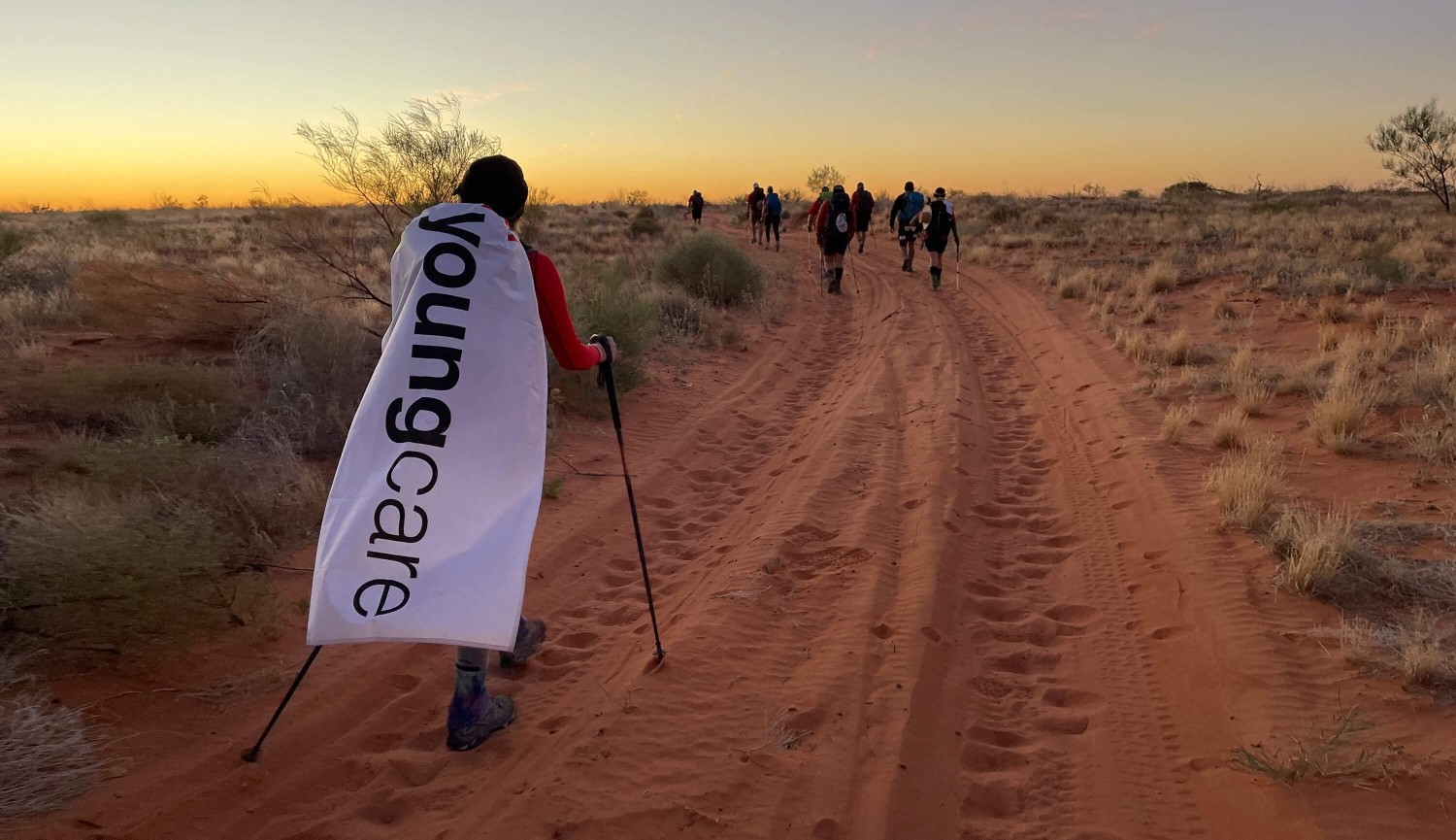 9 days, over 1000 sand dunes, countless rolled ankles, over $1,000,000 raised for Youngcare, a few toenails missing in action (sorry! maybe too much info), and a huge appetite for a steak, chips, and cold beer.
Having returned from the Simpson Desert Challenge 2021 over a month ago, Brad has been able to collect his thoughts on this life altering experience, bid farewell to his toenails (again too much info!) and most importantly finally identify his ankles again.
Brad and the team at Brighton Homes want to thank everyone who spread the word, sent Brad well wishes and support messages, and most importantly donated to Youngcare. The response to Brad's participation in the Youngcare Simpson Desert Challenge 2021 has been overwhelming with $243,500 raised, making him the top fundraiser in the group of 14 trekkers. A huge achievement that could not have been done without the selfless support from our incredible suppliers, amazing customers, and dedicated staff members. We want to take the time to also thank our parent company MJH Group for their generous donation of $120,000.
Starting at Poeppel Corner they covered 30km a day, over 9 days trekking through the Simpson Desert, finishing in Birdsville. To put into perspective what Brad and the 13 other trekkers went through over 9 days in the desert, we have put together what a day in the desert looked like and just a few of the pics taken along the way.
4:30am start however Brad was waking up about 4am because of how cold it was
'Step off' (start walking) at 5:30am
Walk from 5:30am until 9:30am every day. In the dark for most of it.
They were walking on soft sand dunes. The cars couldn't go more than 20km/h to put it into perspective
Small break for morning tea
Walk through to 12:30. That would take them to 20km of walking for the day.
The last walking session was from 12:30 to 3/4pm (last 10km) and by far the most challenging part of the day. By this stage the pain has set in, the sun is beating down and the flies are relentless
Once they arrived at camp, they had to set their tent up for the night
Go to sleep from 7-9pm. Self-diagnosed with FOMO, Brad admits his bedtime was more towards 9pm
"Nothing like I had expected – nothing that training could have prepared us for." - Brad Collins, Brighton CEO
---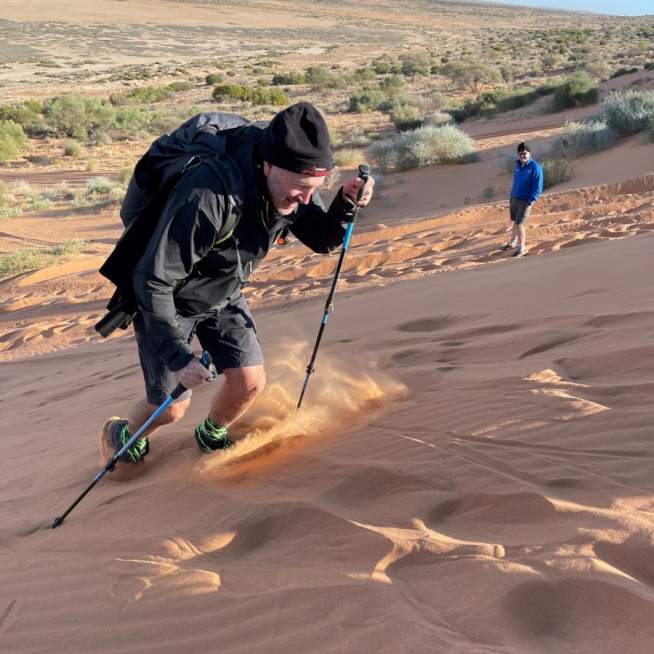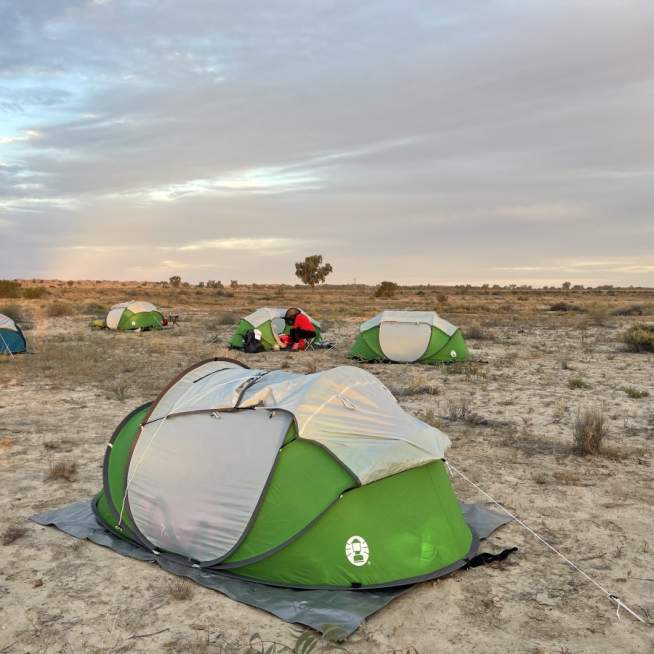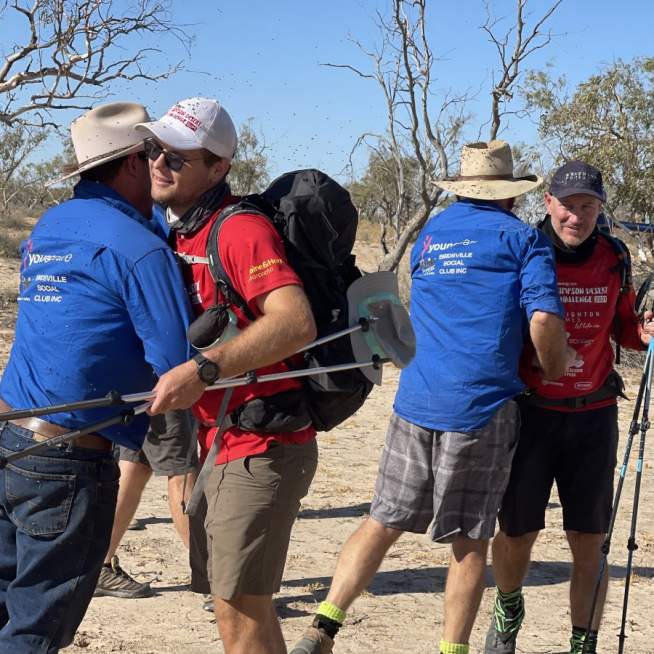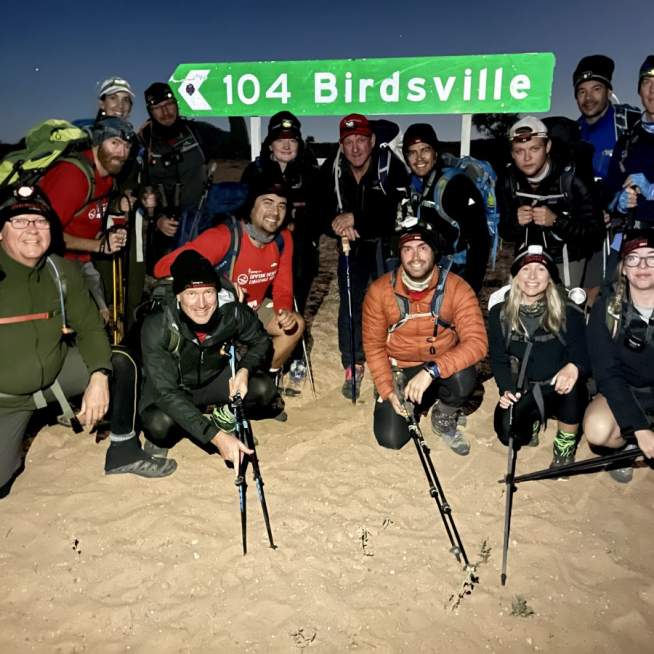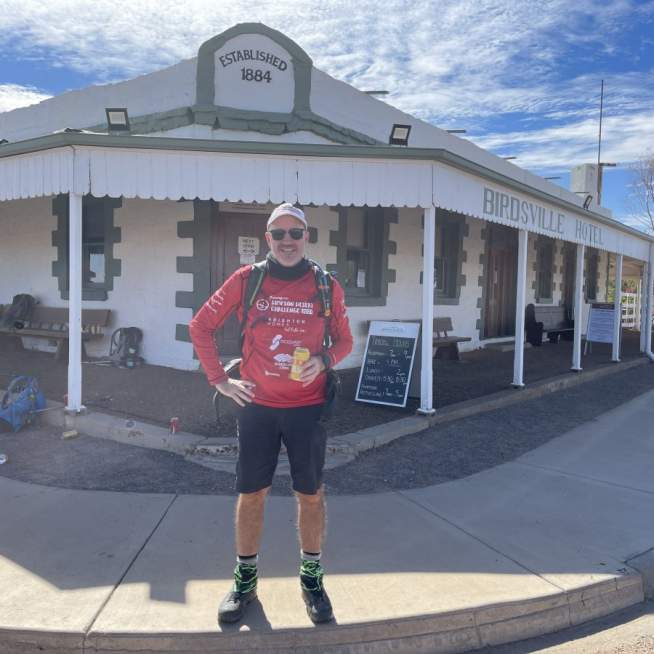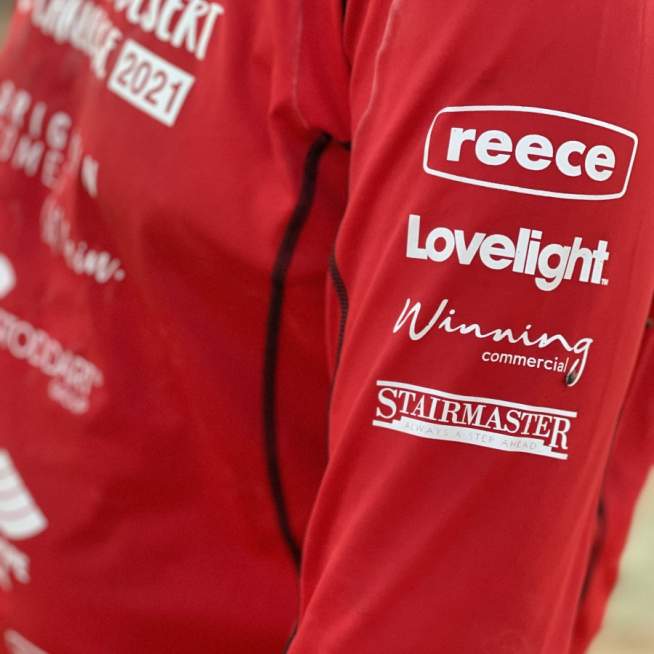 YOUNGCARE
Youngcare fight for freedom of choice for young people with high care needs and their loved ones. Too many young Australians with high care needs are being left behind, living in inappropriate and unacceptable housing. Youngcare provide a solution, giving young people with high care needs the freedom to choose where they live, who they live with, and how they live their lives. A few simple rights that most take for granted.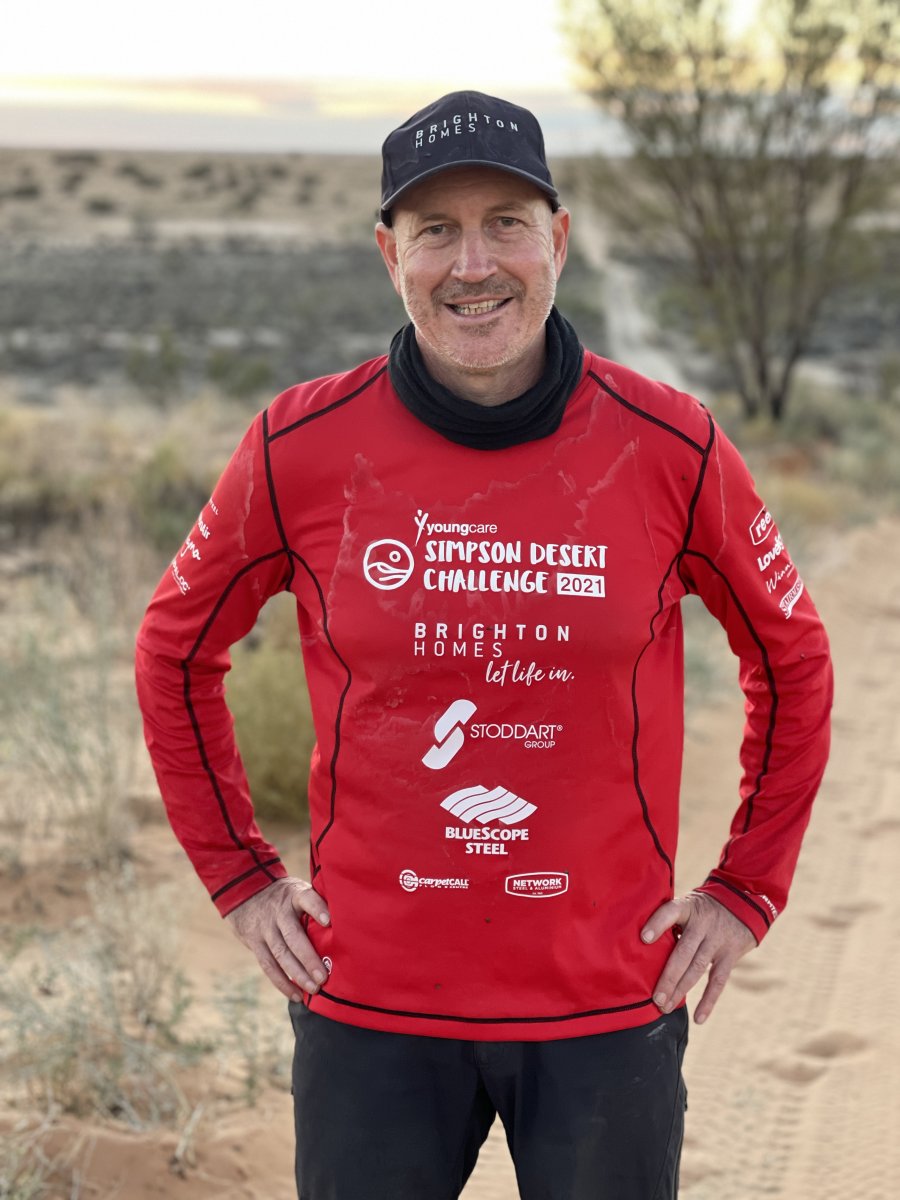 THANK YOU!
We want to thank everyone who has donated, helped spread awareness, and encouraged Brad. We would especially like to thank the businesses below who have contributed and help us not only reach but smash our fundraising goal of $100K with a grand total of $243,500 raised for Youngcare.
To find out more or to donate to Youngcare visit https://www.youngcare.com.au/.