Happy Birthday Youngcare!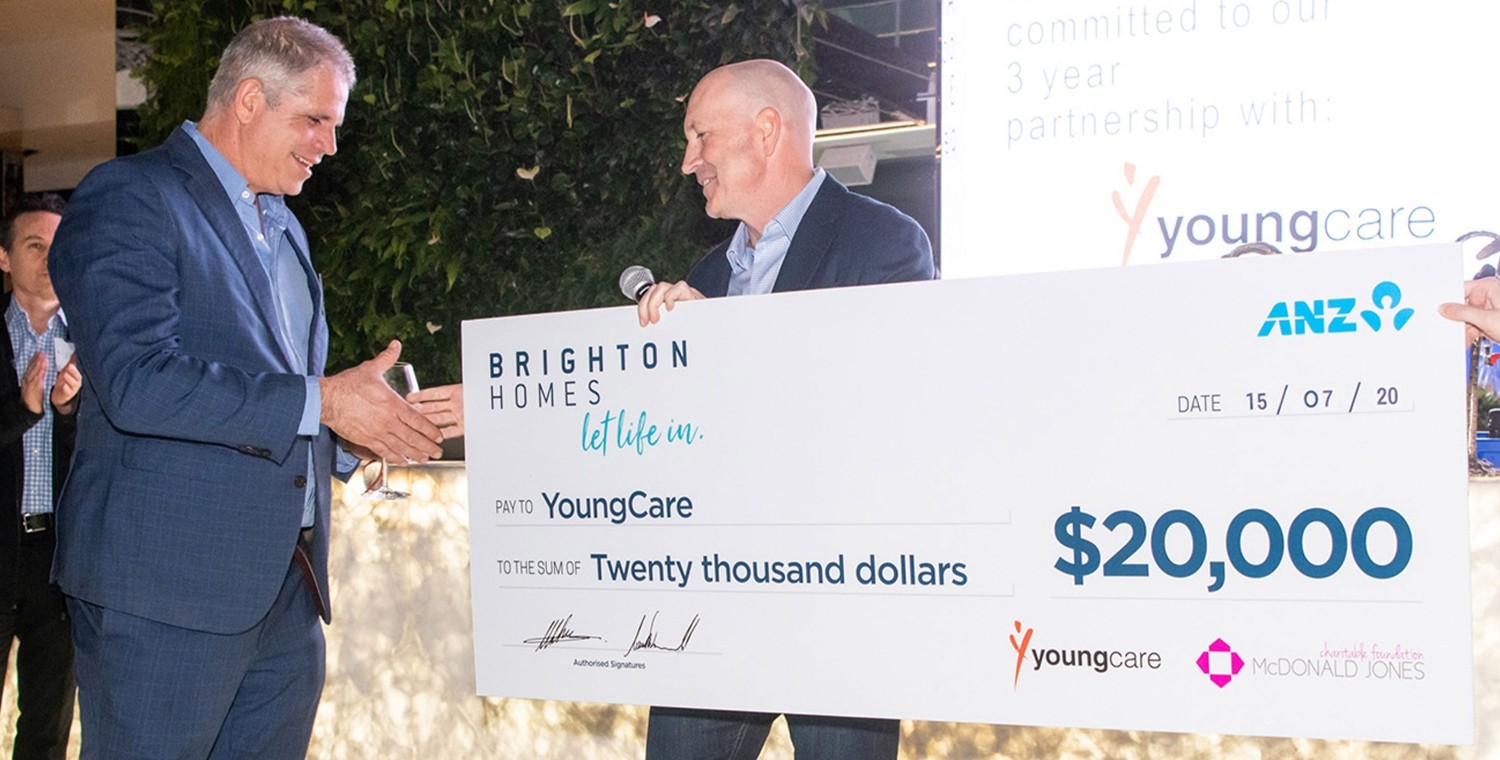 by
17/07/2020
Sponsorship
This month our official charity partner Youngcare celebrated 15 years of creating change for people with disabilities. Brighton Homes would like to congratulate YoungCare on how much they've achieved in this time, helping young people in Australia with high care needs live with choice, independence and dignity.
On Wednesday night we hosted our 2020 Supplier Thank You Dinner, with special guest and friend, Anthony Ryan – CEO of YoungCare. As part of our thank you dinner, we presented Anthony with a $20,000 cheque for YoungCare to continue our ongoing partnership, which will go towards the completion of four high care developments at North Lakes.
If you are a young person with high care needs looking for a new home, or know someone who is, register your interest here: youngcare.com.au/housing/
#BrightonHomesAu #YoungCareOz