Supporting Young Lives With Youngcare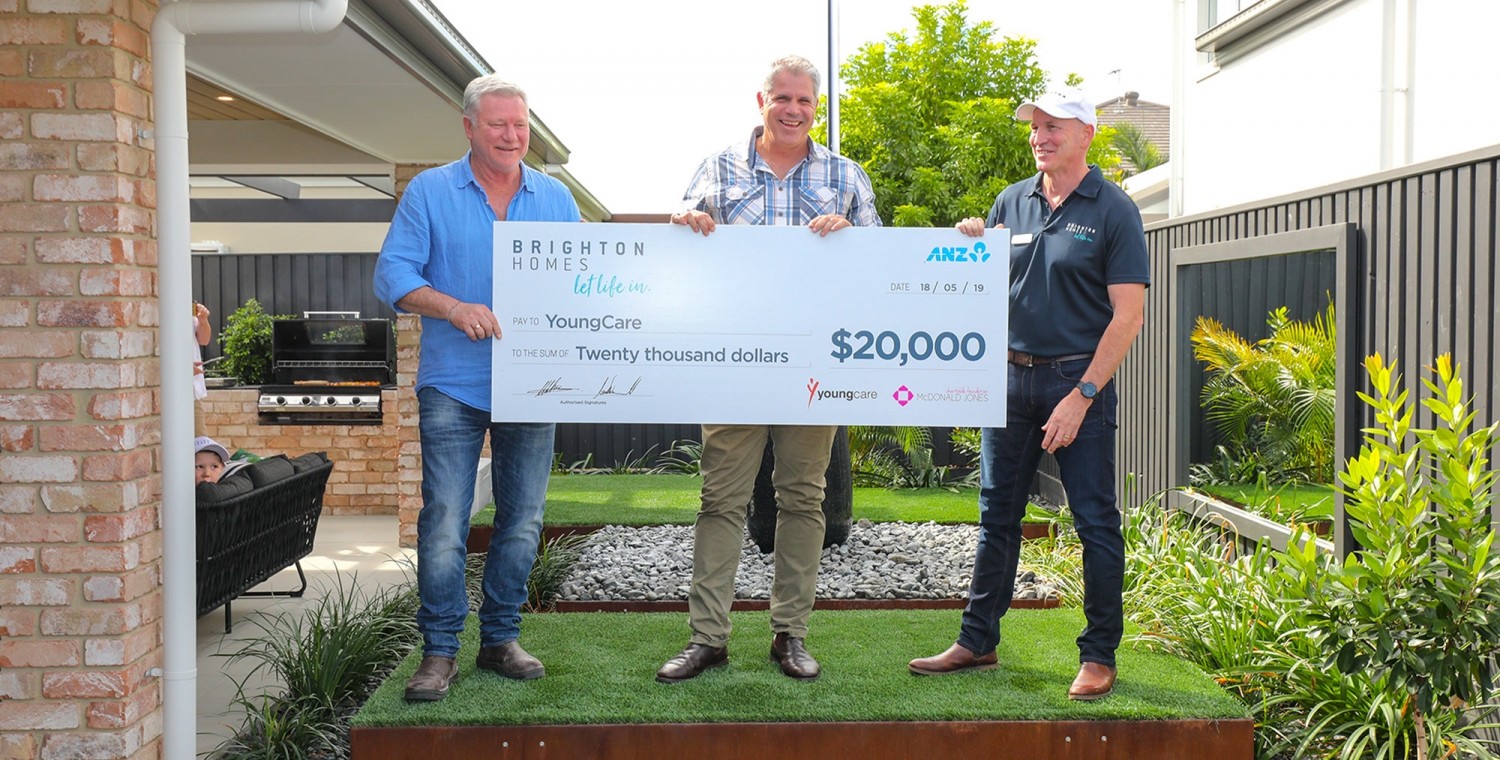 by
31/05/2019
Sponsorship
Brighton Homes is pleased to announce its newly appointed charity partner, Queensland based charity YoungCare. YoungCare has secured the financial support of Brighton Homes for a three-year partnership and were presented with a $20,000 cheque at Brighton's Big BBQ earlier this month to commence the beginning of a very important relationship in assisting young people in Australia with high care needs. YoungCare creates choice and independence for young people with a disability by providing fully accessible and age-appropriate living spaces, equipment and home modifications. Being one of Queensland's newest home builders, Brighton Homes were excited to partner with such a well aligned charity. Brighton believe the partnership is a perfect fit, with YoungCare's proceeds going towards housing for young disabled people in Australia.

YoungCare's Chief Executive Officer, Anthony Ryan attended Brighton's Big BBQ on Saturday 18th May to present a speech and personally thank Brighton Homes for the recent partnership. Mr Ryan said the partnership with Brighton Homes will help YoungCare raise vital funds and awareness for the 12,000 young Australians who are currently living in accommodation unsuitable for their age or type of care. "We're incredibly grateful for the opportunity to partner with Brighton Homes to raise funds to help stop young people with high care needs from being left behind in unsuitable and unacceptable accommodation, like aged care," Mr Ryan said.
Brighton Homes is honoured to work with such an amazing charity and look forward to our ongoing partnership.