Welcome Home Stories: Megan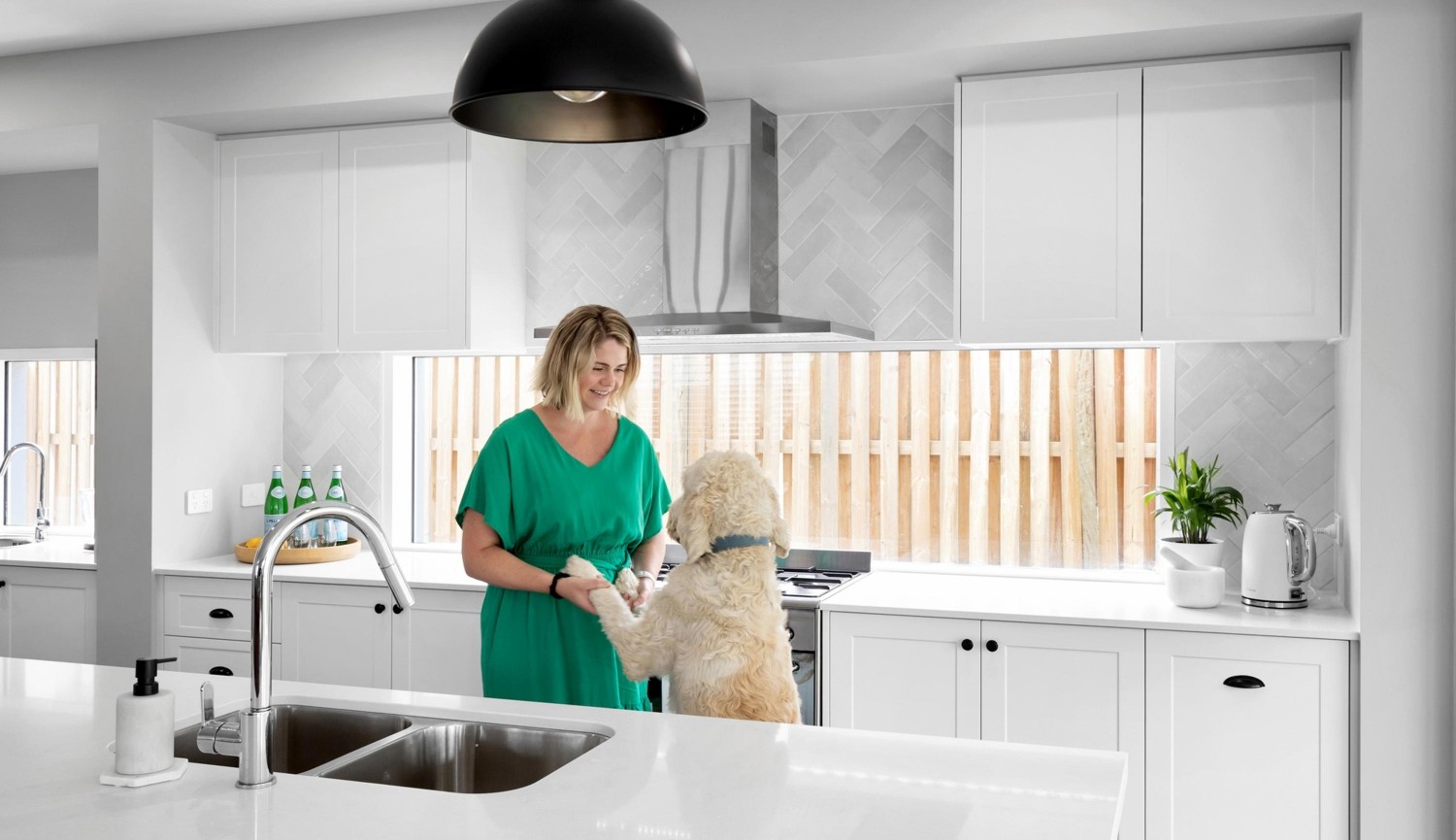 by
17/02/2021
Welcome Home Stories
House Design: Grayson 30 - Gallery Collection
Façade: Harrow
Land Size: 420m²
Family Size: 2 + 1 little guy + 1 human-sized fur baby
Time Since Handover: 4 months
Style: Classic, Hamptons substyle
Build Location: Gold Coast
We recently stopped by to see our lovely customer Megan in her brand-new Hamptons styled Grayson 30. Having moved into her new home in November 2020, Megan and her beautiful family have well and truly settled into their stunning two storey Gold Coast home. Proudly showing us around her light and bright Queensland home, we chatted to Megan about her experience Building with Brighton.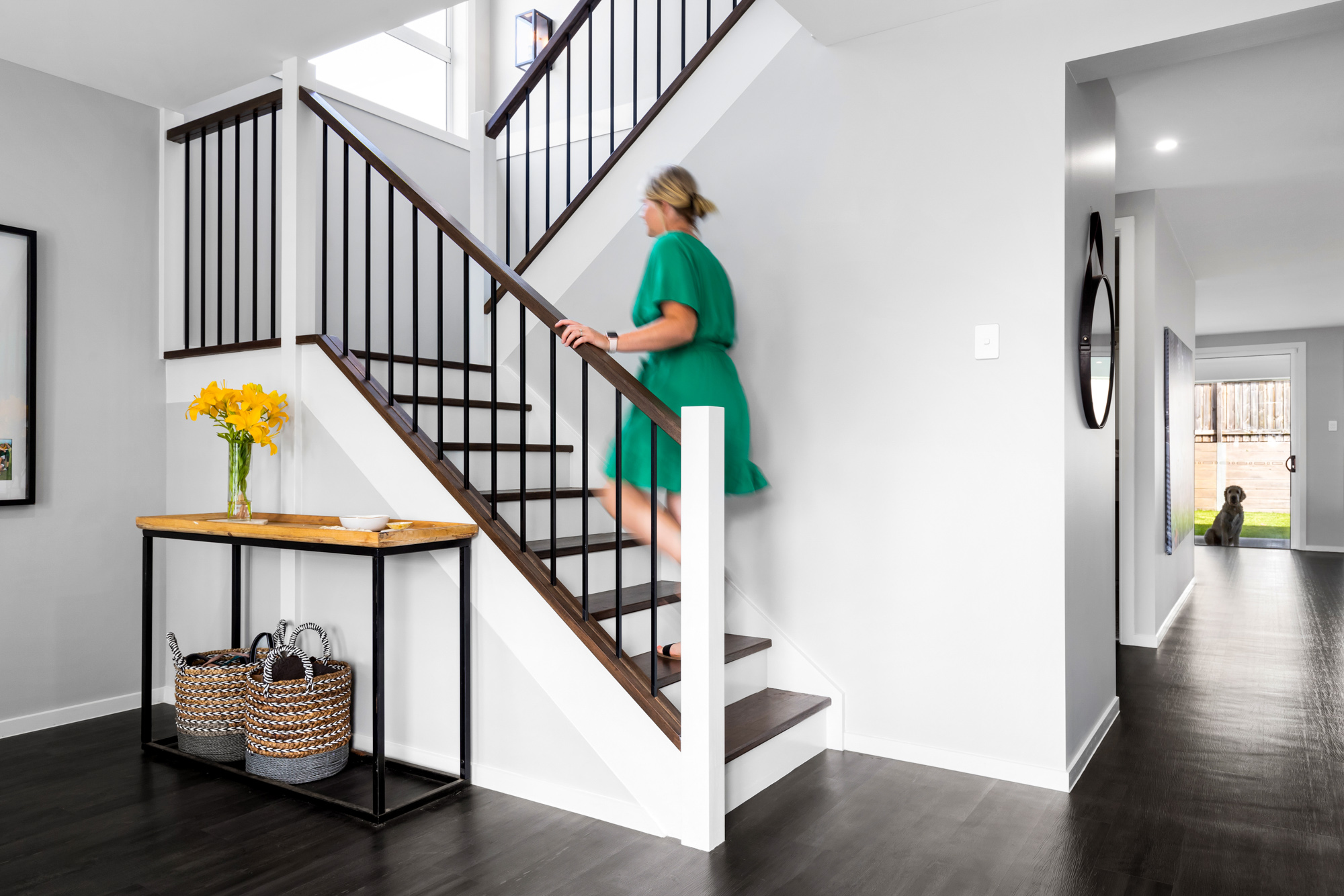 How Did You Hear About Brighton Homes?
We're massive Brisbane Lions fans so initially heard of them through their Sponsorship. Had seen the Display Homes at Helensvale and really loved the inclusions/quality, but those houses weren't the style of what we were looking for so we weren't initially considering Brighton Homes.
"We found at Brighton we got so much more for our money. We could stick to a budget because of their inclusions"
Why Did you Choose Brighton Homes in the end and how were we different from other builders?
Seeing the Grayson 30 and going with Brighton turned out to be a total fluke. We'd been recommended to visit the display of another builder at Rochedale as we were looking for a two-storey Hamptons style house. We got there right on closing time and the salesperson was shutting up and was completely dismissive of us. We saw the Grayson 30 display and decided to take a look so it wasn't a wasted trip and the rest was history. Our salesperson Andrew really took the time to explain all the inclusions and show us what was upgrades vs standards in the display. We'd had a quote from a direct competitor of Brighton Homes, and we could easily see that we got so much more house as standard with Brighton so were less likely to blow our budget on the upgrades that we wanted. The value for money was incredible. We were confident that it would work in with our budget and we wouldn't have any nasty surprises as things progressed.
"Andrew took time to walk us through the display homes there and show us what was standard, what was an upgrade and a ballpark of what those upgrades would be"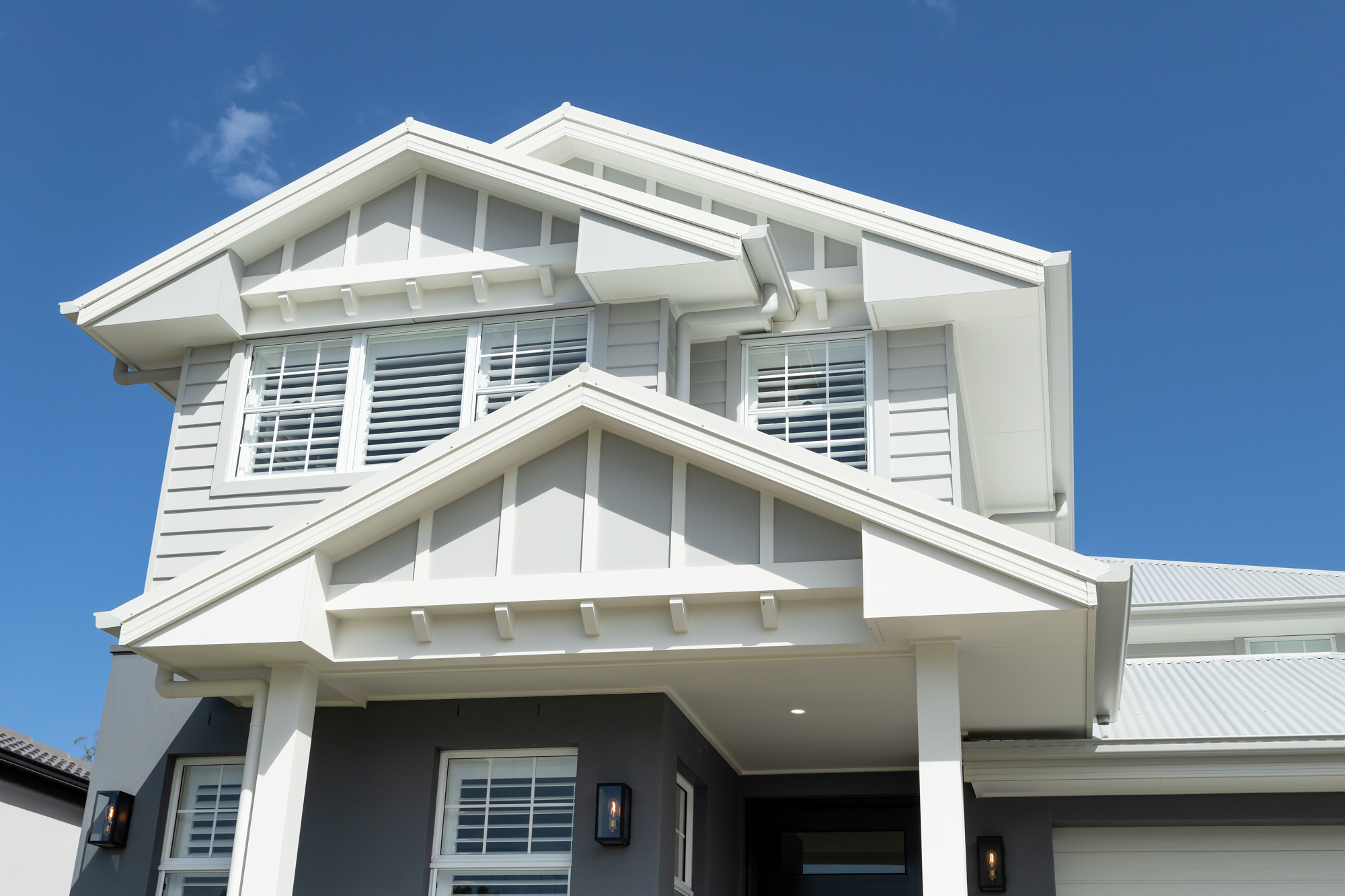 What Drew You To The Grayson 30?
It was exactly what we were looking for! We loved the Hamptons façade and we wanted a two-storey house to maximise our relatively small block, (as we have a young boy and a big dog). We also loved that it wasn't too big. Having only one child, we didn't need or want all the additional living spaces/media rooms that were in most of the two-storey homes we were looking at. We loved the flow of downstairs and the kitchen was amazing. We also wanted the master at the back of the house, so it was just perfect for us. We didn't need to tweak the floor plan at all really – it all just worked for us.
"We wanted it to be Hamptons style, Hamptons façade and as Hamptons inside as we could afford it to be. We wanted it to be two-storey to maximise our block."
What were some challenges or speed bumps in your journey and how did you and/or Brighton Homes overcome them?
I think the process was relatively smooth, our only issues were with our bank and the finance as that was all getting finalized right when COVID-19 started. Paula (our Project Coordinator) was fantastic with liaising with our developer, as we had to make some small adjustments to the façade to satisfy the covenant. She really advocated for us which meant minimal changes had to occur in the end. She was also super patient as we worked through our bank issues.

Tell us a bit about your overall building experience with Brighton Homes
It was great. Went quicker than I had anticipated and communication with our Site Manager was great. We lived close by so I was able to check in regularly and I was really happy with the quality of workmanship throughout. And so relieved that all of our colour choices turned out even better than I'd dreamed of!
"I'm so happy with how all the selections turned out."
How did you find your experience in the MyChoice Design Studio?
o, we had an idea of what we liked, but then going to the studio and having a professional who knows what works and what doesn't work and who can put things together for you made it easier, because it's really hard to visualize in your head. You've got your wish list, but then you have to marry up your wish list with what you can actually afford. So, it was nice to be able to go through it and be like well this is a must have but this is an extra. For example, we didn't upgrade any of the taps. All the taps and basins are completely standard, and we are fine with that. I mean, it would have been nice to upgrade if budget wasn't a consideration, but we didn't need too. Whereas we did upgrade the kitchen cabinetry, which was an expense, but so worth it! Whereas, everything else is standard because it didn't need it.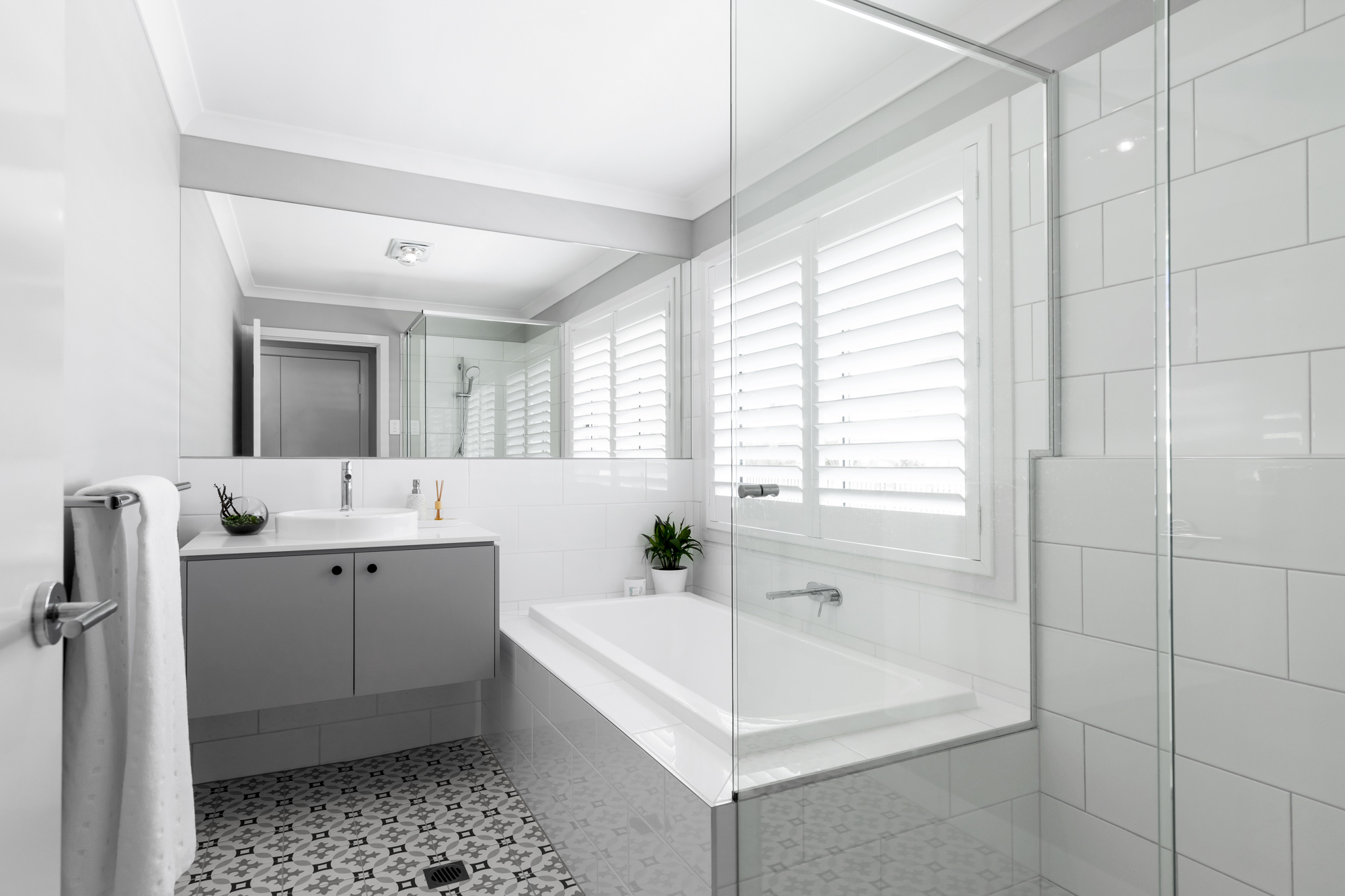 How Was Your Experience With Our Qualified Interior Design Consultants in the MyChoice Studio Appointments?
They were really good. We had a couple of different Consultants. I think we ended up having a different Consultant for our selections day to what we did in our walkthroughs which were good because we got different opinions and different takes on things because then you have two people sharing their wisdom on things.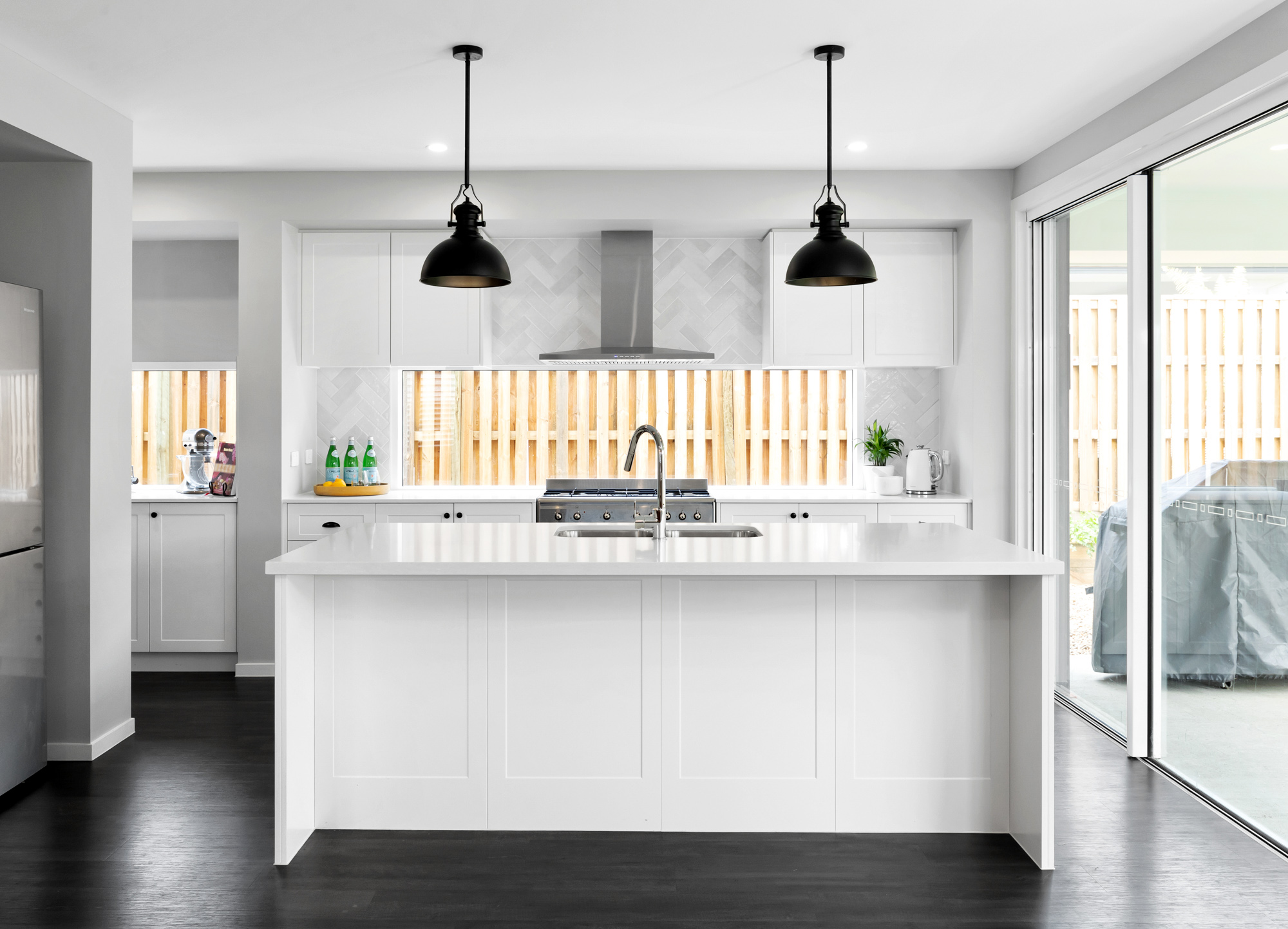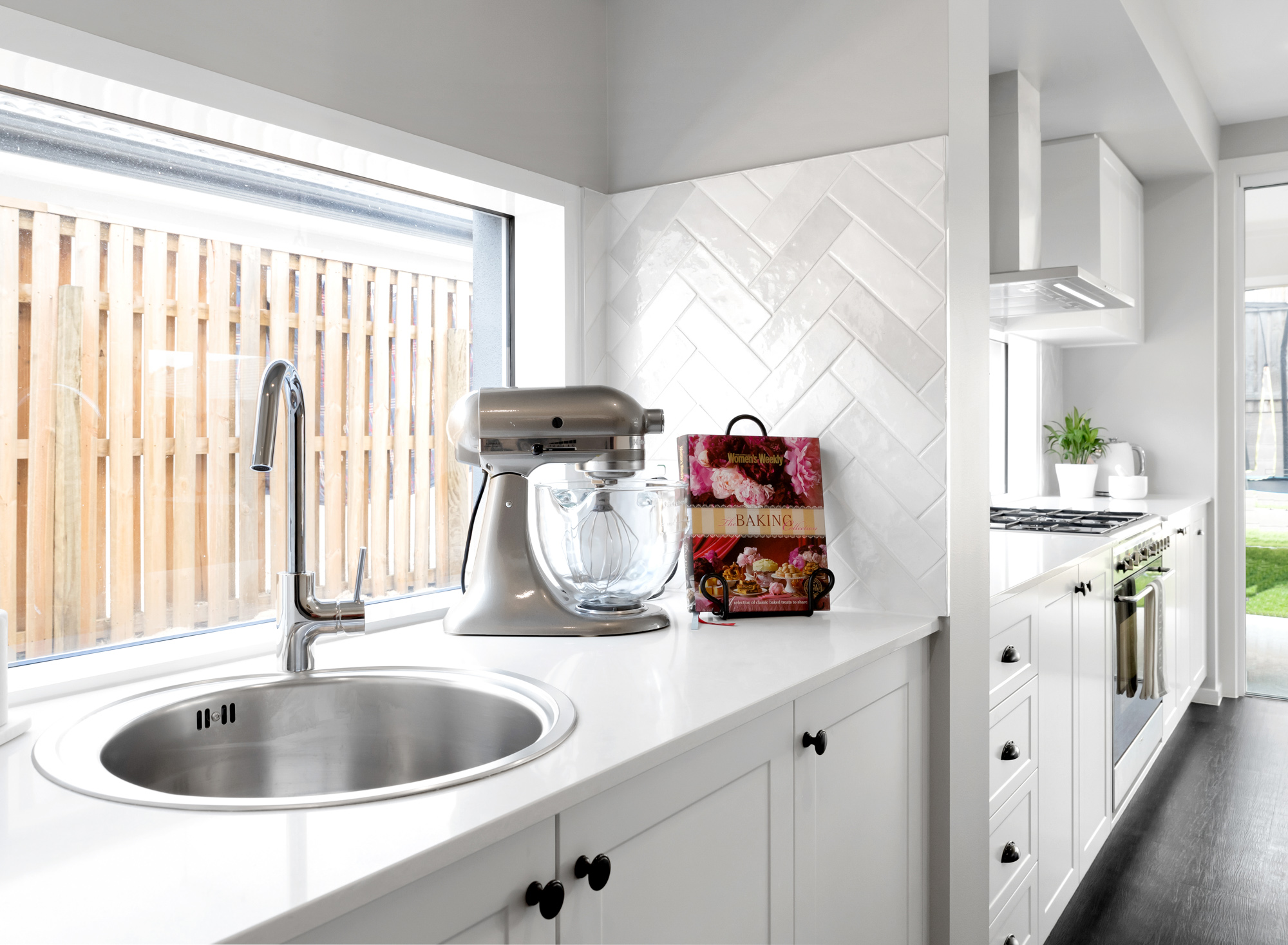 What is your favourite area in your new home and why?
The kitchen! It's my dream kitchen, the space and flow is amazing – especially with the upgrade to the grand alfresco. The extra set of stacker doors lets the light pour in. Our 3-year-old loves the fact that we turned the staircase into a storage area with a door on it. It's his favourite hide and seek spot. We also have changed the front living room to a music room for him so he can learn some instruments.
"Once we decided to go with Brighton, we never went oh my gosh we made the wrong decision. We were really happy, and the process was really easy."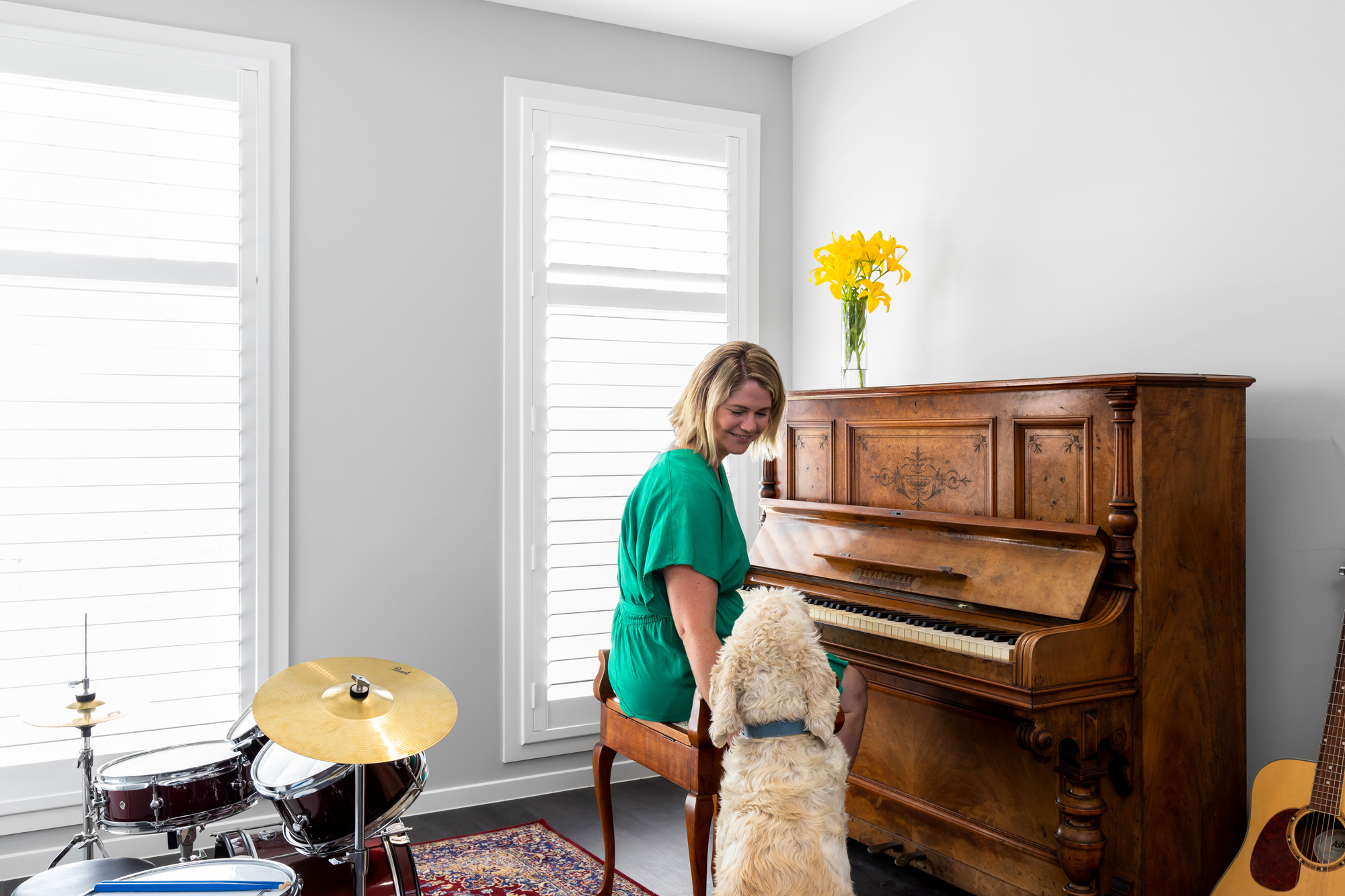 Would you build with Brighton again?
Absolutely!
To start your journey with Brighton Homes, get in touch with a Building & Design Consultant today.
---