How to Choose the Best Neutral Paint Colours For Your Home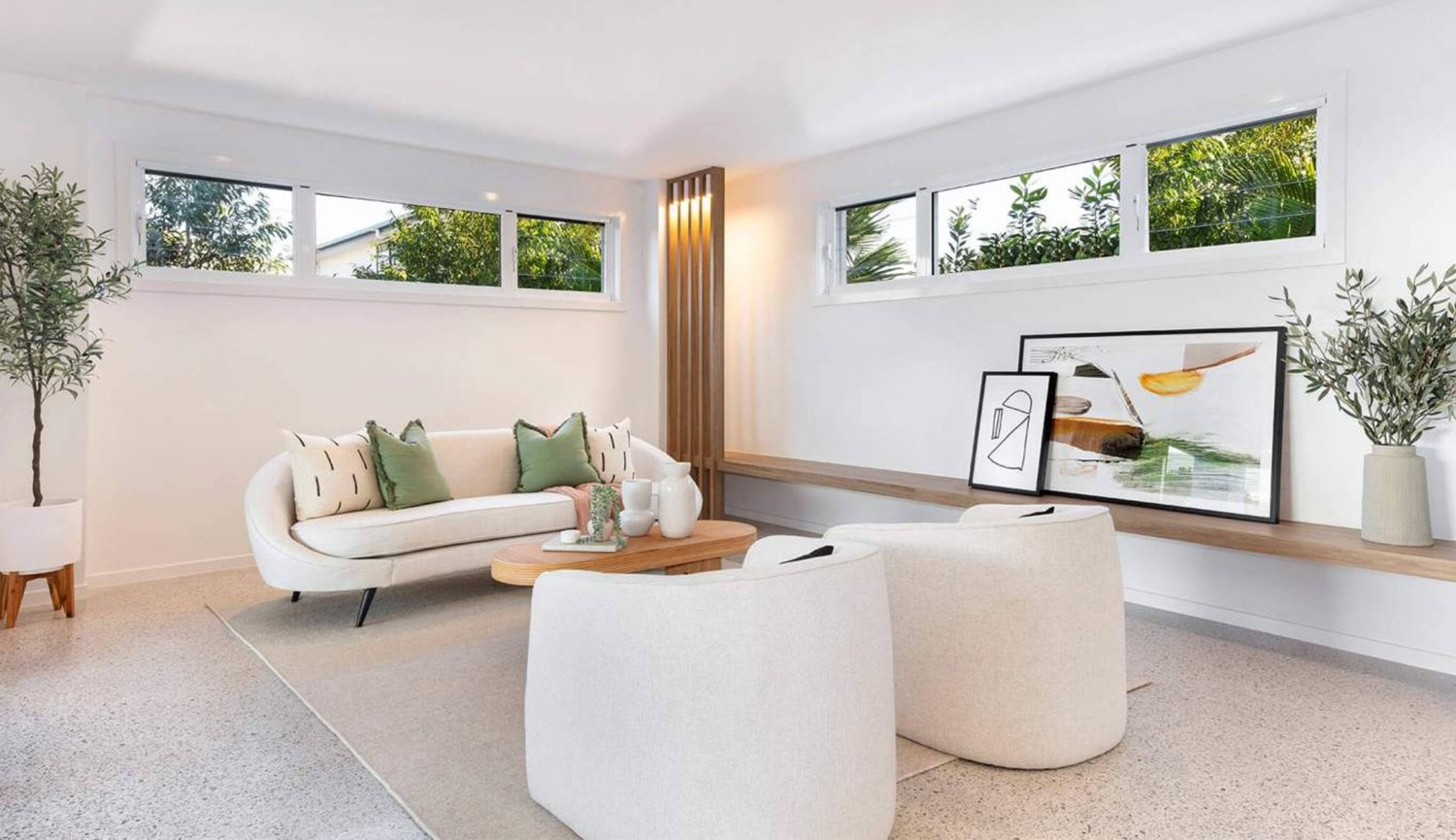 by
25/05/2022
Inspiration & Styling
Neutral paint colours are a timeless choice when it comes to painting your home's interior. These muted colours are fantastic to apply throughout the entire home, from living rooms to bedrooms and even bathrooms, creating a cohesive look and feel. They also lend themselves very well to open floor plans, creating a seamless flow from one space to the next.
But what do we mean when we talk about neutral paint colours? When it comes to interior design and decorating, neutral colours are whites, greys, "greiges" (a combination of grey and beige), beige and, perhaps surprisingly, even blacks. More broadly speaking, a neutral house colour is any light to medium shade that works well alongside other colours. These colours also tend to act very differently in given situations, which is why it can be tricky to choose the right neutral shade for your home.
Here's how to choose paint colours for your home, and what to consider before you set yourself up to paint your home.
 
What to Consider When Choosing a Colour
While it can be fun to go to the hardware store and select your favourite paint swatches from a wall of samples, there are actually a few things you should consider when it comes to choosing the right colour for your home. From the way paint reacts under certain lighting to the master tones and undertones, here's how to choose paint colours the right way.
Look at your paint in different lights
Have you ever painted a wall before expecting a certain colour, and saying to yourself "wow, the colour looks very different on the wall!"? This is because lighting plays a huge role in the way a colour presents itself – in fact, it's a whole world unto its own. Many neutral wall paints have a sort of chameleon quality to them, meaning that they can look very different in bright sunlight when compared to sunlight filtered through clouds or curtains.
This is because any light source works by emitting various visible wavelengths of light. These wavelengths of light are then absorbed or reflected by an object – in this case, your walls' paint – which results in the way the colour of the object is perceived. As not all light sources are the same (think sunlight versus artificial light from a light bulb), colour can be perceived in different ways.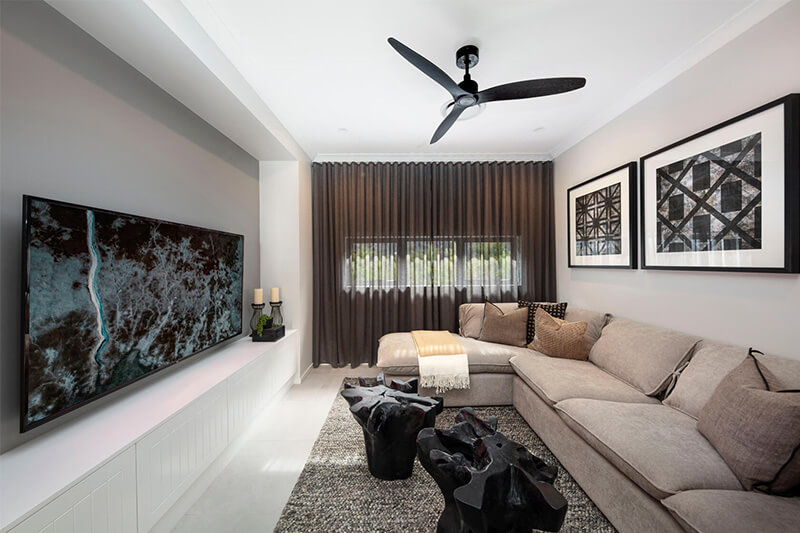 To figure out which neutral paint colours work best in your home, it's best to paint your chosen samples on a few different walls and observe how the colours look as the lighting in your home changes throughout the day. This will give you a better idea of the true colour you've chosen to paint your walls.
What's the vibe of your home?
Have you gone for a classic style or a more urban look? Or perhaps you're in love with the more laid-back stylings of a coastal home? The right neutral colour for your walls can go a long way in complementing your personal style. For example, if your home has a cosy vibe, you may want to select a neutral paint colour with a warmer tone – whereas if you home has a sophisticated feel, you may want to opt for a cooler, crisper tone.
Defining the vibe of your home and therefore selecting the perfect wall paint colour is a very subjective choice and something only you can decide, so take your time before you make your final decision.
 
Look at Undertones and Temperature
This is perhaps one of the most important considerations if you're asking yourself how to choose paint colours for your home. Most contemporary house paints these days will present themselves with an undertone – that is, a colour that is seen through another. An example of this is a cool grey (a grey with a blue, green and purple undertone) versus a warm grey (a grey with a red, yellow or pink undertone).
If you have a number of paint swatches but aren't quite sure which undertones are present in a swatch, a good way to determine this is to lay the swatches against a piece of blank white paper. Your eyes should better then be able to discern the difference between your swatches and which ones have cool or warm undertones.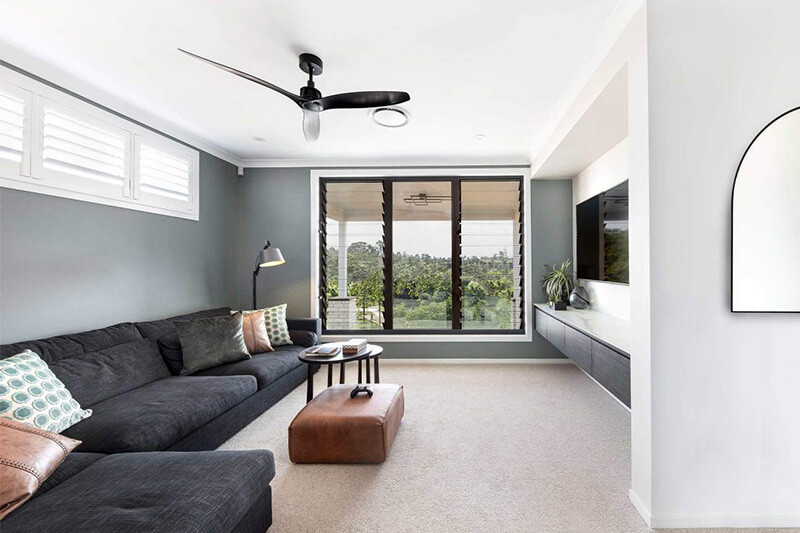 When deciding on the colour of your room or home, undertones and colour temperature play a significant role in the final look of your room. To best determine whether you should go for a warm or a cool undertone, take a look at items already in the space such as cabinets, countertops and backsplashes. For example, a room with lots of wood and gold or brass hardware will benefit from a warmer paint tone, whereas a space with obvious pops of colour such as blue will look better with cool undertones. 
Top Neutral Colour Picks
White
White walls are making a major comeback recently as they're perhaps the most neutral options for a home, yet there are still variations in this shade. Cool whites give off a bright-crisp look, while off-whites that are a bit creamier can work to soften the look of a room. In general, white walls also make a space look fresh and large – not to mention classic and timeless.
Grey
Greys have become incredibly popular when it comes to neutral paint colours, as they give a little more complexity to a room than a traditional white shade yet still manage to give a cool, crisp finish. Grey walls work particularly well in rooms that receive lots of light but can also serve to make smaller rooms look bigger. 
Griege
The name given to a combination of grey and beige tones and can add depth to any room, greige manages to work well with a range of colours from soft yellows to bold pinks and oranges. It's also a popular choice for neutral nurseries.
Beige
A very grounding colour, beige pairs well with other neutral hues including white and brown, and natural textures including wood. It is certainly more warming than even greiges, and continues to remain a popular neutral paint colour even in new houses.
Black
While it may seem like an overwhelming choice for paint colour, black is indeed considered a neutral tone, whether you opt for a dark charcoal or a jet-black onyx hue. If you're hesitant about using black as a paint colour in your home, you don't necessarily need to add it to walls (although it looks great on paneling or shiplap) – it can be incorporated on counters or similar fixtures of the home.
For more home inspiration, why not check out our Inspiration Gallery? Here you can create an account, save your favourite stylings, and get ready to build or design a truly beautiful home.
---