How Interior Paint Colours Can Transform a Room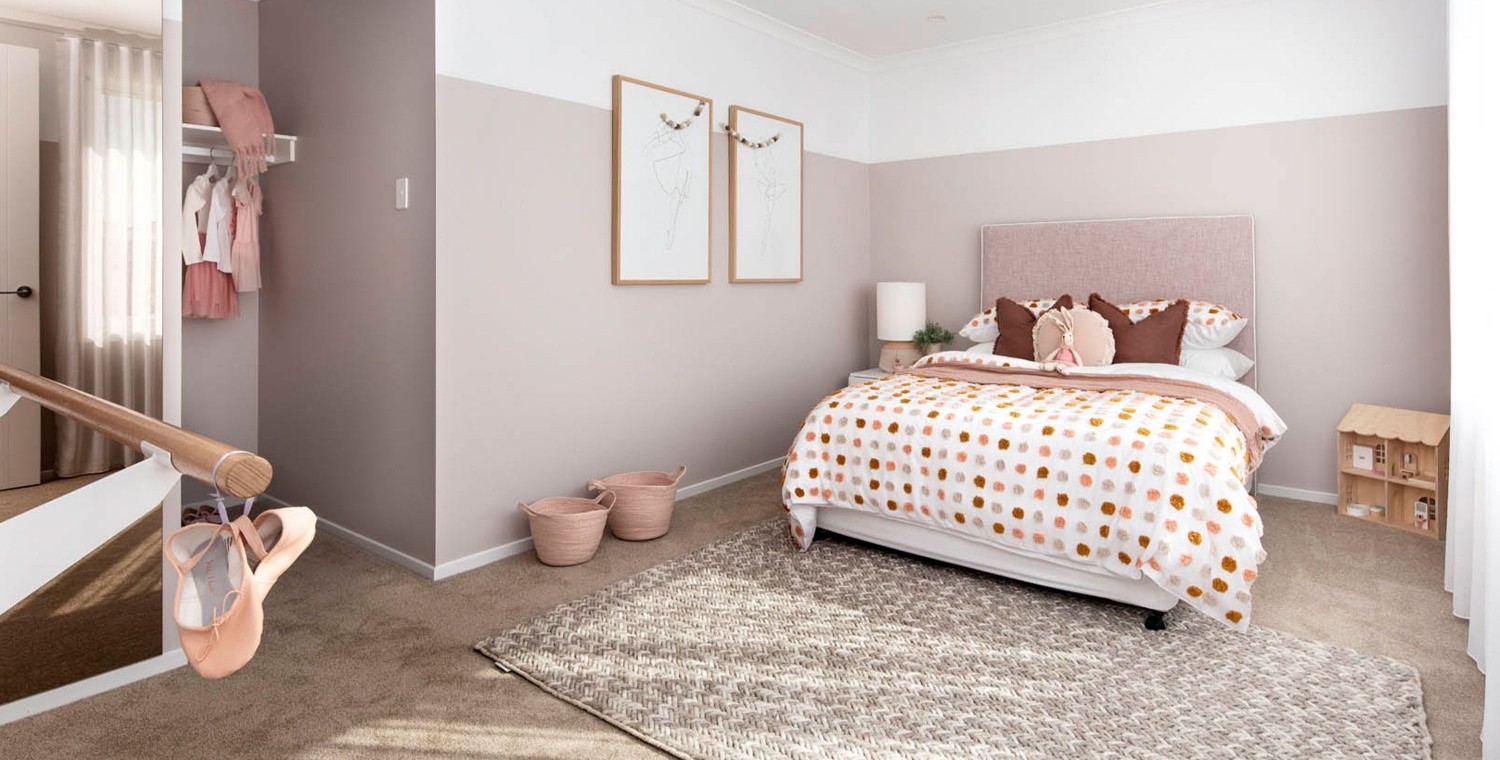 by
17/07/2020
Inspiration & Styling
Ever wondered how a splash of paint can transform a room? Whether you want to make your room look bigger, bolder or cooler, paint lets you experiment with colour and is an easy and affordable way to change up the look or feel of a space.
FUN PAINT FINISHES
The colour you choose is completely up to you and there's also more than one way to paint a room by using different finishes such as semi-gloss, satin, matt or chalkboard paint adding interest and enjoyment to a room – see the double storey, four bedroom Zara 41 at Providence, South Ripley which features a chalkboard paint in the upstairs activities room.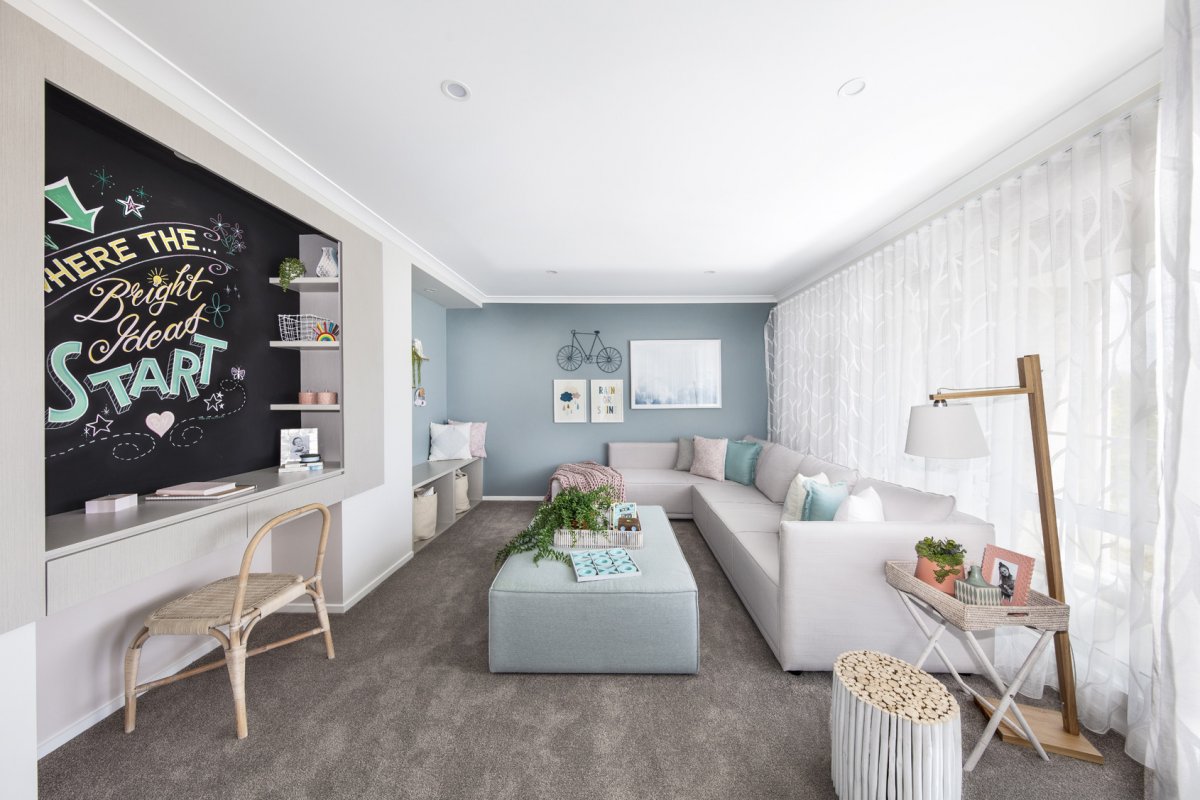 COLOURS THAT REFLECT QUEENSLAND
Some of Brighton's Display Homes reflect lighter, cooler colours to align with Queensland living, with colour palettes that are inspired by white sandy beaches and blue hues of the ocean. Cooler shades of blues and greens add depth and a sense of calmness while whites and neutral colours reflect natural light, adding an openness to the home which makes the room look a lot bigger – see the double storey, four bedroom Grayson 30 at Arise, Rochedale. The open plan Living & Dining area uses Taubmans 'Marble Bench' as a feature wall next to the dining table.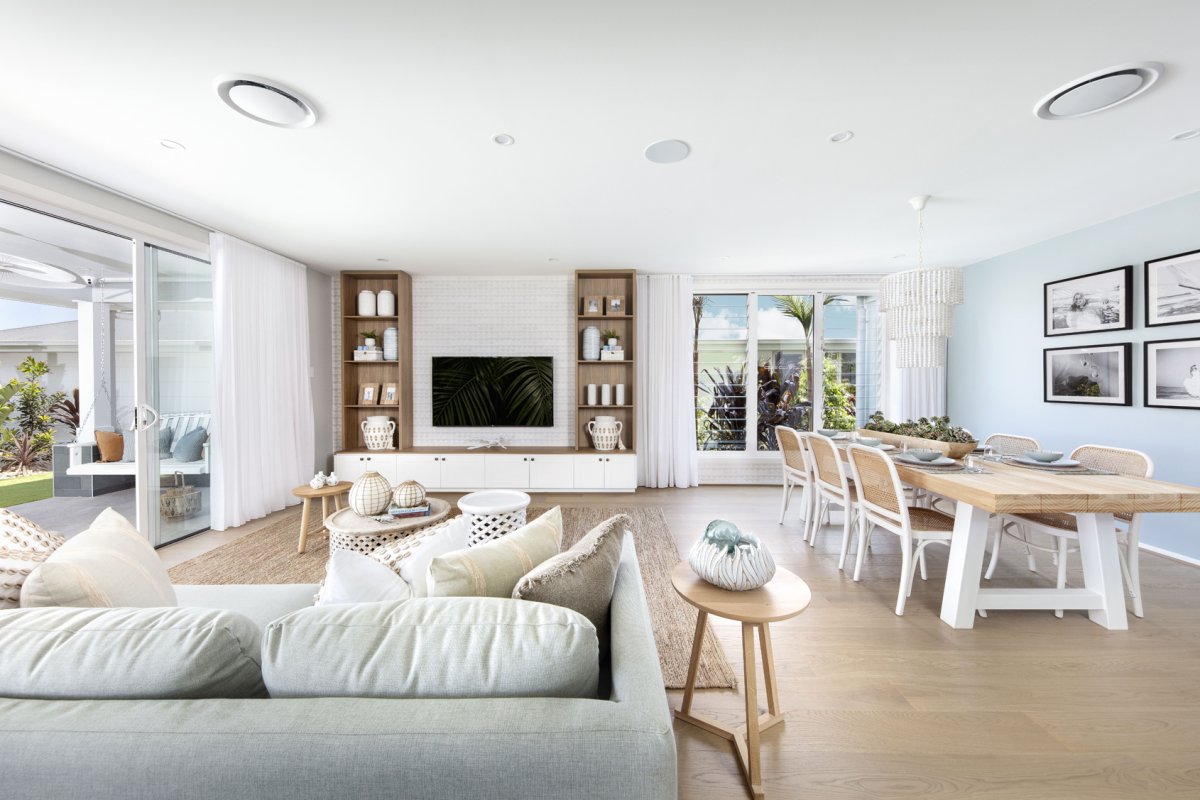 DEEP, BOLD AND CONTRASTING
If you're after a bold, contemporary look and feel you might want to try a darker colour to make your room stand out and create contrast in your home. Painting a wall in a bold accent like charcoal can add that wow factor and make it not only striking but visually interesting. Work with your furnishings to choose a colour that ties everything together.
The Kitchen in the Double Storey, Four bedroom Huxton 35 at Everleigh, Greenkbank uses Taubmans 'Distance', which is contrasted with soft Kitchen finishes and a light, elegant wallpaper in the dining area.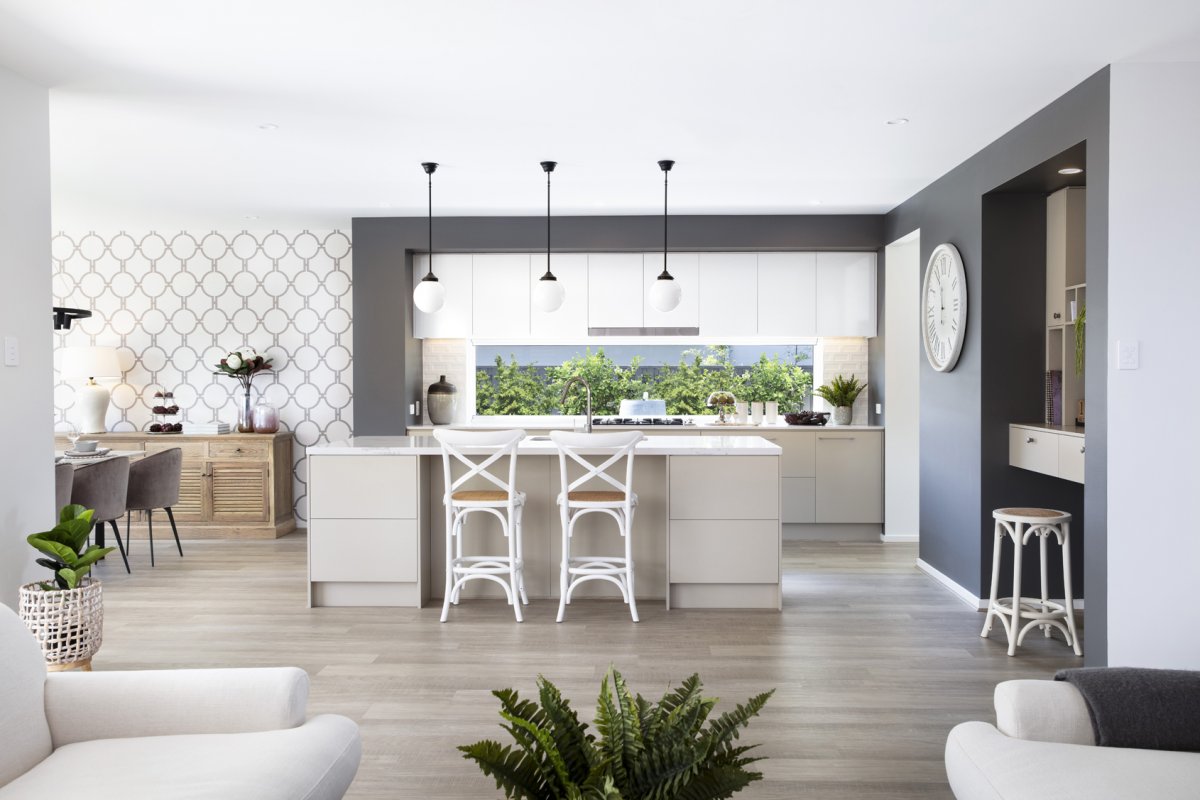 PRETTY IN PINK
Pale, dusty or pastel pinks not only bring the word "pretty" to mind, but they also give a room a burst of cheeky personality and is a great paint colour for a little girl's bedroom. Although this colour is feminine, it can also be used in different areas of the home to create a fresh and bright look teamed with modern, minimalistic styling. See below how we use a dusty pink wall paint in the double storey, four bedroom Piper 39 at Newport. The bottom three quarters of each wall is painted pink, leaving the top all white – a clever way to decorate a bedroom. This pink is called Barista Smile by Taubmans.