Brighton Homes Awarded QLD's HIA Professional Major Builder for 2022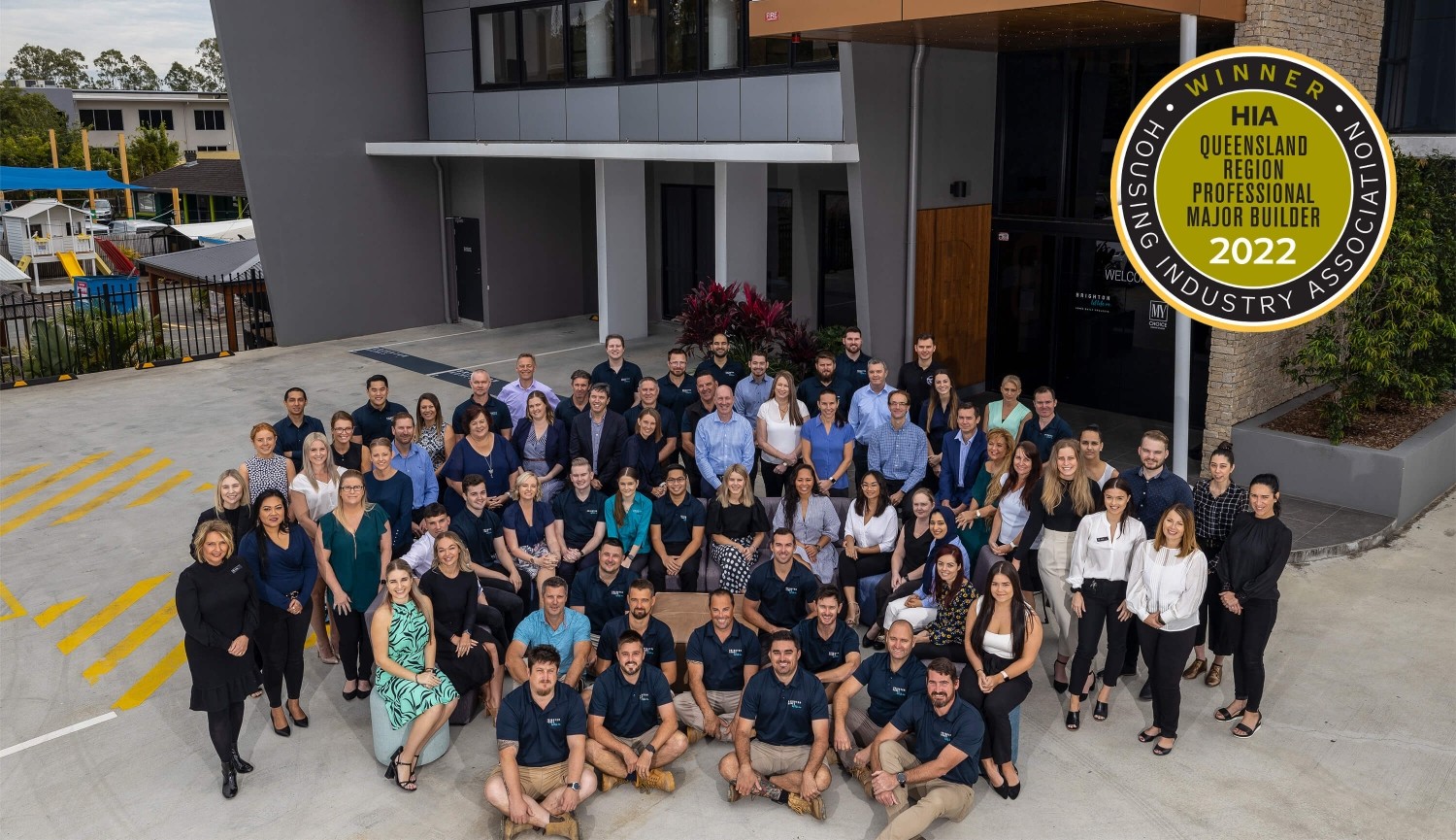 Brighton Homes is proud to be recognised as Queensland's number one home builder by the Housing Industry Australia (HIA). On Friday night, Brighton Homes received the 2022 HIA QLD Professional Major Builder award, the most esteemed industry award in Queensland recognising excellence in the building industry.
The criteria for the HIA awards 2022 relate to areas that are common to all leading businesses no matter which industry they operate in.
Business philosophy, principles and leadership
Business planning, marketing and growth
Customer service and satisfaction
Managing the business
Financial management and ethical conduct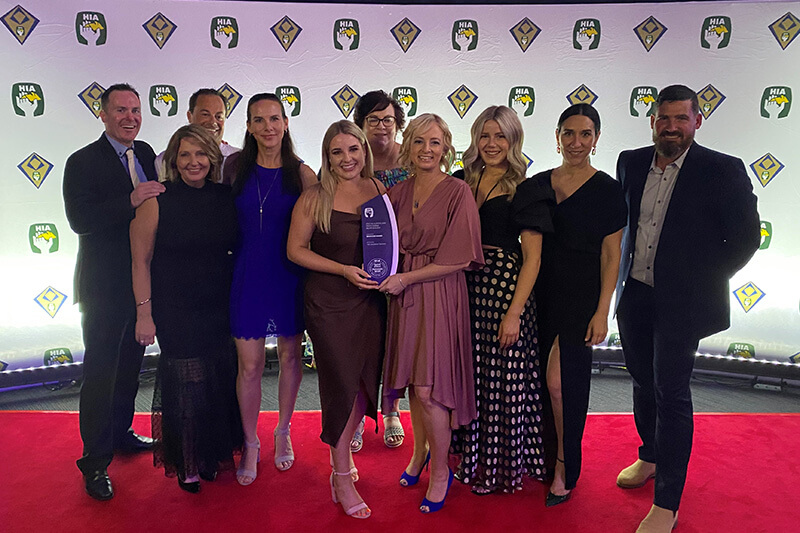 Brighton Homes team at the HIA awards 2022.
The HIA Queensland Housing Awards are the ultimate platform to showcase the talents of the Queensland building industry. The HIA judging panel commented on Brighton Homes win, "Established less than 5 years ago, Brighton Homes have made their mark and are widely recognised as a competitive business which consistently deliver high quality homes across South East Queensland. Continuous improvement is in their DNA. Brighton Homes have a multicolour approach to their commitment to their social responsibility. They invest significantly in communal assets, national and local charities and small businesses which allows them to engage in a wide cross section of their community."
Brighton Homes CEO Brad Collins commented "It's an accumulation of many years of hard work to get to this point and we couldn't be prouder". Brad acknowledged the team who work to ensure business values and goals are being executed every day, "This award is great recognition for our staff at Brighton, especially during these challenging times in this industry".
---