Spring Clean Your Walk-In Robe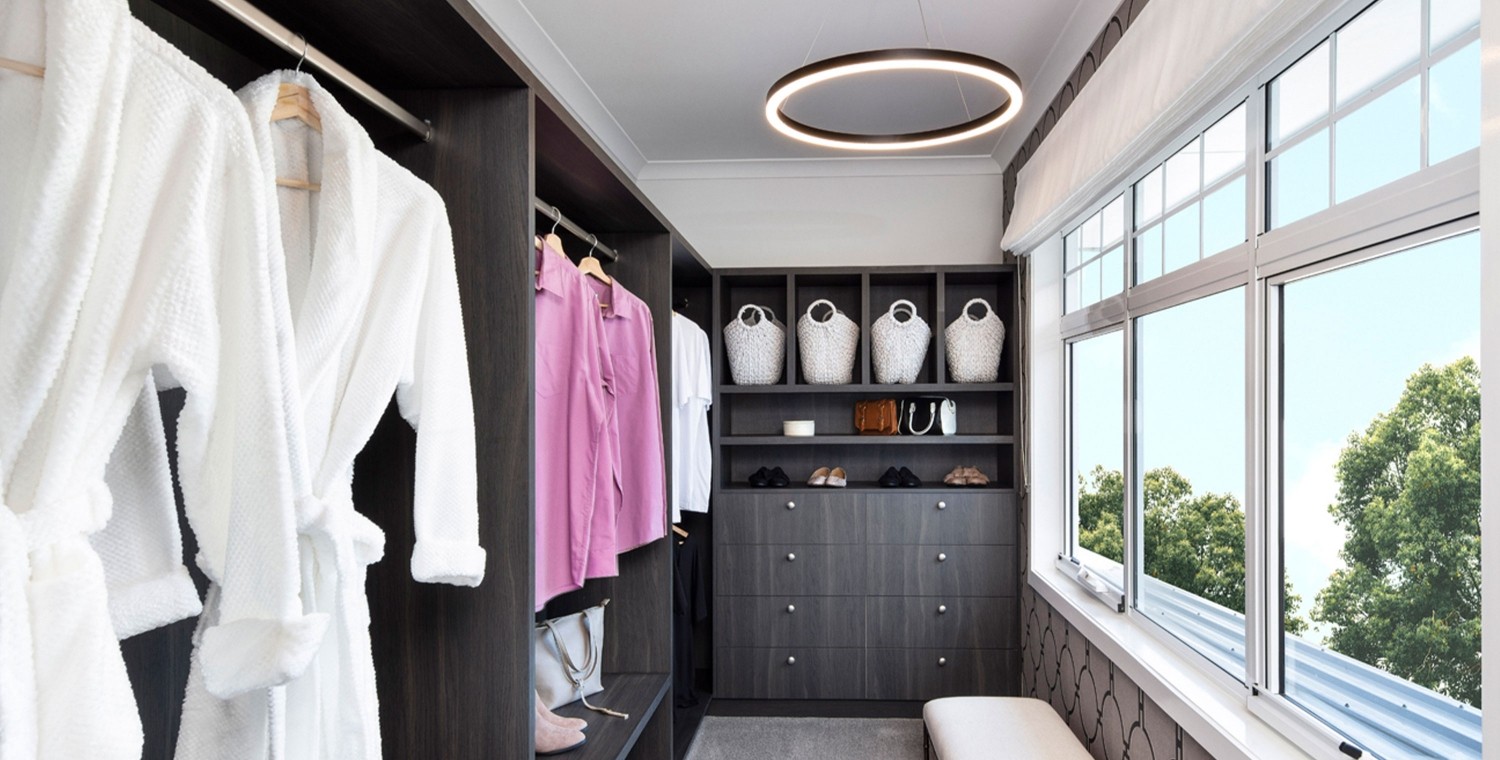 by
08/10/2020
Recipes & DIY
Cleaning out your walk-in robe factors into Spring Cleaning, so stop putting it off and make it a goal to tick off this weekend.
Majority of us have heard about Marie Kondo or perhaps you have watched her Netflix series and may have felt a sudden urge to throw your entire wardrobe on the floor… Well funnily enough, that is exactly what Marie recommends.
We want our customers to have the most organised wardrobe; uncluttered, tidy and perhaps even colour coordinated? Make your new Brighton walk-in robe even more impressive by taking the steps below. We highly recommend a good friend and a bottle of wine to help make the process even more enjoyable.
Let's get started !!
STEP 1: DUMP IT ALL ON THE FLOOR
This may sound like a chaotic first step, but just think of it as a cleanse! Believe it or not, dumping all your clothes in one big pile on your floor or your bed is a very important step as you'll be able to see how many clothes you actually have! By doing this you will immediately be able to see what you wear and what you don't, you may also ask yourself "Why don't I wear this?" or "why did I buy this?". First step complete.
STEP 2: CATEGORISE
Now we categorise. Divide and conquer. Organise your clothes into piles. These piles can either be sorted into dresses, skirts, tops and bottoms or three separate piles: Bin, Sell and Donate. For those who live in Activewear 80% of the time (guilty), you'll need to put a whole draw aside just for activewear; although this category probably sits in the dirty laundry basket most of the time as it's on high rotation. And because we're in Queensland, don't forget to set aside your fave pair of togs and beachwear as it's coming into Summer.
STEP 3: ONE-YEAR RULE
The 'One-year rule' is a fun, but also challenging activity you can try while Spring cleaning your walk-in robe. If you haven't worn the item in a year, what makes you think you'll wear it now? Get rid of it. There are some exceptions, like that dress that's perfect for your next black-tie event or your Mum's vintage jeans you can't part with because they've just come back in fashion. Apart from that, move on and let it go because it's a waste of space in your new Brighton wardrobe and you're not a hoarder!
STEP 4: TAKE A TRIP TO SPOTLIGHT OR IKEA
Now you've streamlined your new and improved wardrobe and have piles of old clothes at the front door ready to go to Vinnies, it's time for you to consolidate. Head to spotlight and buy some new slim hangers, shoe compartments and garment bags to make sure everything in your wardrobe now has a place and will be kept organised until next Spring! IKEA is also a great place for all things wardrobe organisation. Happy shopping!
STEP 5: ENJOY YOUR WEEKEND SPRING CLEANING YOUR WALK-IN WARDROBE!
So, there you have it, not only can we say goodbye to 2020 (almost) – we can also say goodbye to half a dozen garbage bags full of clothes that can either be sold, donated or given to younger family members as hand-me-downs.
TIPS TO CONSIDER:
Make a playlist so you can get down and boogie to your fave tunes whilst cleaning.
Do a "Spark Joy" test (Marie Kondo style). Ask yourself whether each individual item sparks joy. If it doesn't, you know what to do.
Vertically folded garments? Watch Marie Kondo's basic folding method here.
Don't get too sentimental. Unless you want to pass it on to your future children, get rid of it.
Hang your darker items of clothing from the left with lighter pieces to the right, we hear it's great for the eyes and mind.
Only a fraction of donated clothing ends up on the floor for sale, the rest is shipped off to countries like India and Africa and placed in land fill.
Repair and upcycle is better than waste.
Organise a Swap Meet or Flea market with a group of friends.