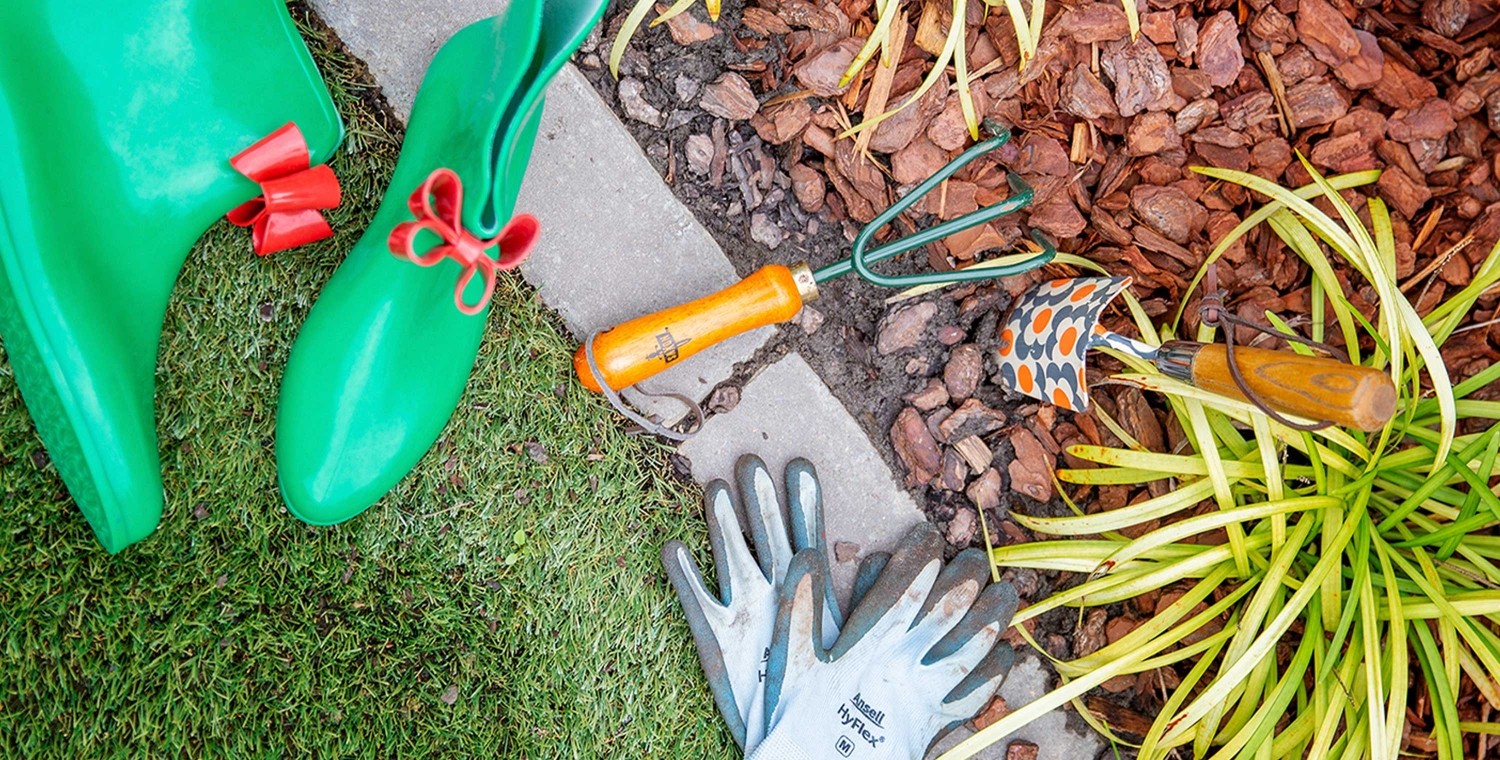 by
11/09/2020
Recipes & DIY
Spring is officially here and the team at Brighton's HQ are super excited to get out into their gardens, especially now the days are getting longer, and the air is warming up! We know a lot of our customers are very excited about landscaping and gardening once they move into their new Brighton home, so we've put together our favourite gardening tips and tricks to have your garden flourishing this season!
THE GRASS IS ALWAYS GREENER (IF YOU AERATE IT)
Now is the time to renovate the lawn! The best thing for your lawn, if you're not laying new turf is to get out the garden fork and aerate it. Apply a weed killer, because nobody wants bindii's in their feet and follow up a week or so later with a lawn fertilizer to keep the grass growing.
TIME TO TRIM AND TIDY
Spring is the time for a good trim (and we're not talking about the hairdresser) … Remove any withered winter leaves, prune the tips if they're going brown and trim your hedges to encourage new growth! You'll see shoots of green in no time!
BEST FRUIT AND VEG TO PLANT IN SPRING
Tomatoes will be sure to go off in Spring – fill your vegie patch with different varieties of tomatoes. Beans, capsicums, chilies, eggplants, lettuce and Asian greens are great for Spring too. Basil and parsley will grow fast and are common herbs used in the kitchen! As for fruit, raspberries, strawberries and citrus aren't too hard to grow, so long as you keep an eye on the pests.
FERTILISE (DON'T MIND THE SMELL)!
Your garden will appreciate a good dose of fertiliser, whether that be blood and bone, your own compost or manure! Dig the fertilizer through your garden and make sure you water regularly.
PESKY PESTS AND HOW TO GET RID OF THEM
As the weather warms up, pests can become quite active in your garden. Regular pest checks should be made but be careful selecting an insecticide when using for fruit and veg as they are to be consumed later (yum)! Use a nontoxic insecticide or research natural pest control methods that you can make at home including a garlic and chilli based spray, eucalyptus oil or an espresso shot and water-based spray… we love espresso, but the snails hate it!
WEEDING AND MULCHING
Early Spring is the best time to apply mulch. Pull out all the weeds first and be sure to renew mulch before the heat of the summer. If you apply new mulch every Spring this will protect your plants, keeping weeds at bay and reduce pests.
REPOTTING
Repot overgrown plants into larger pots and top up potting mix for the plants that don't need repotting. This will refuel them and keep them healthy. For indoor plants, either repot them or flush the soil with water and fertilise.
PERFECT FOR THE SUNSHINE STATE
What thrives in Queensland heat you ask? Gardenias are evergreen classics for your garden however they prefer warm, tropical climates. Best planted in Spring for the best results; Gardenias are a perfect flower to grow during the muggy Queensland seasons.