Proudly Sponsoring the Mooloolaba Suncity Soccer Club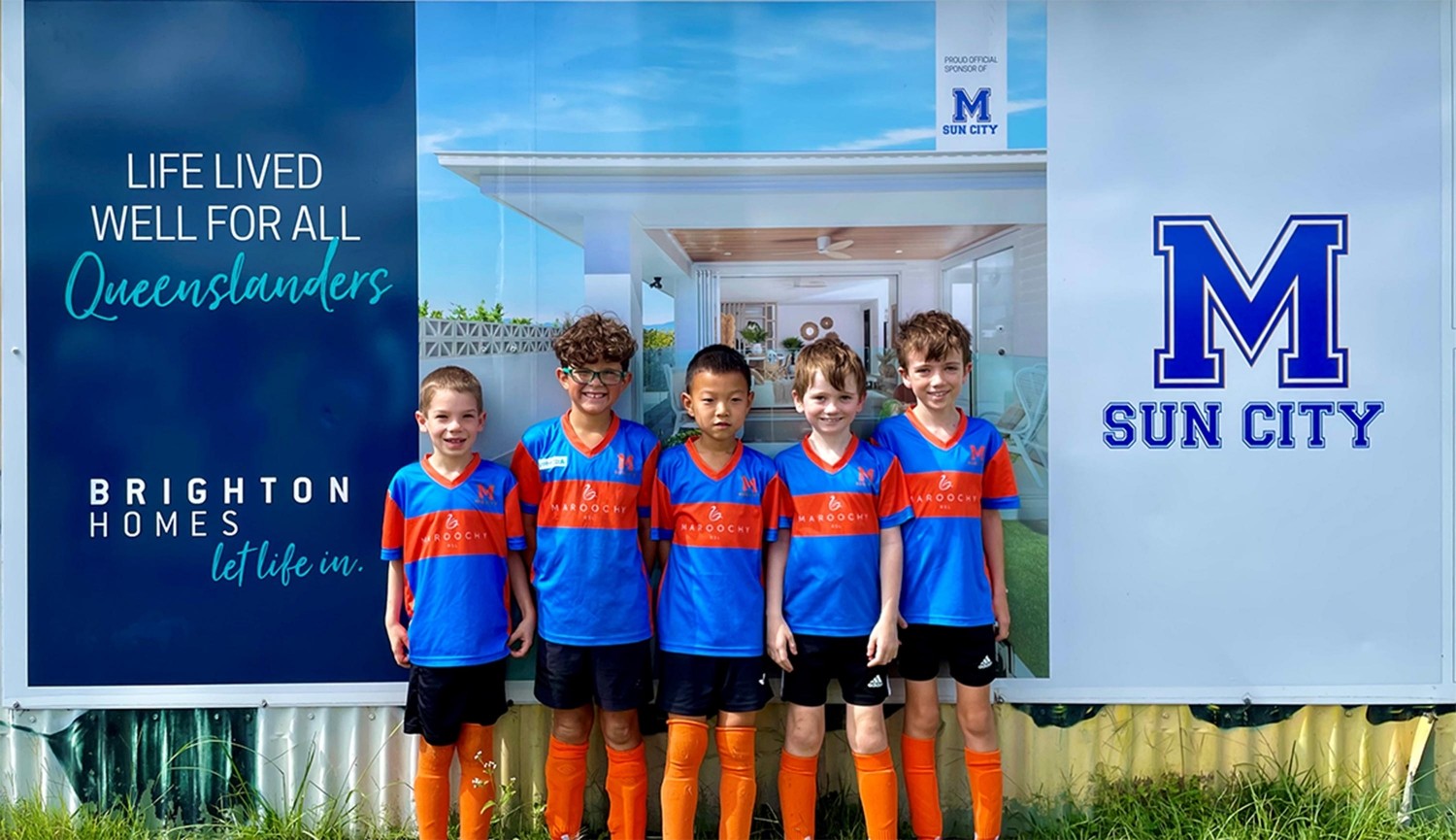 by
17/06/2021
Sponsorship
In 2021, Brighton Homes was proudly welcomed by Mooloolaba Suncity Soccer Club as Platinum Sponsor for the season. Mooloolaba Suncity Soccer Club allows over 240 club members to get out into the sunshine and lead an active lifestyle through playing Soccer, encouraging a life well lived for all Queenslanders.
The Mooloolaba Suncity Club President, Dr. David McMillan, said that Brighton's generous sponsorship was vital to the ongoing success of the Club.
"Sponsorship provides the funds that help keep our registration fees low, enable us to purchase uniforms and equipment, keep the lights on and ensure the future of the club," Dr. McMillan said.
"It has been an absolute privilege to work with Brighton Homes and to see such an admirable demonstration of local community spirit from the entire Brighton team," he said.
The secretary of the Club, Miss Margaret Cochran, said it was absolutely appreciated but not exactly surprising to see such significant degrees of altruism from Brighton Homes.
"I am familiar with many Brighton Homes supervisors and employees, and I never fail to be amazed by their extraordinary competency, friendliness, and sincerity," Margaret said.
"The quality Brighton Homes product is clearly an extension of its people, so when Brighton sponsored Suncity is was an absolute privilege," she said.
We are proud to announce that our sponsorship dollars not only funded new equipment for the club but also helped purchase training shirts and hats for the players to wear throughout the season and beyond.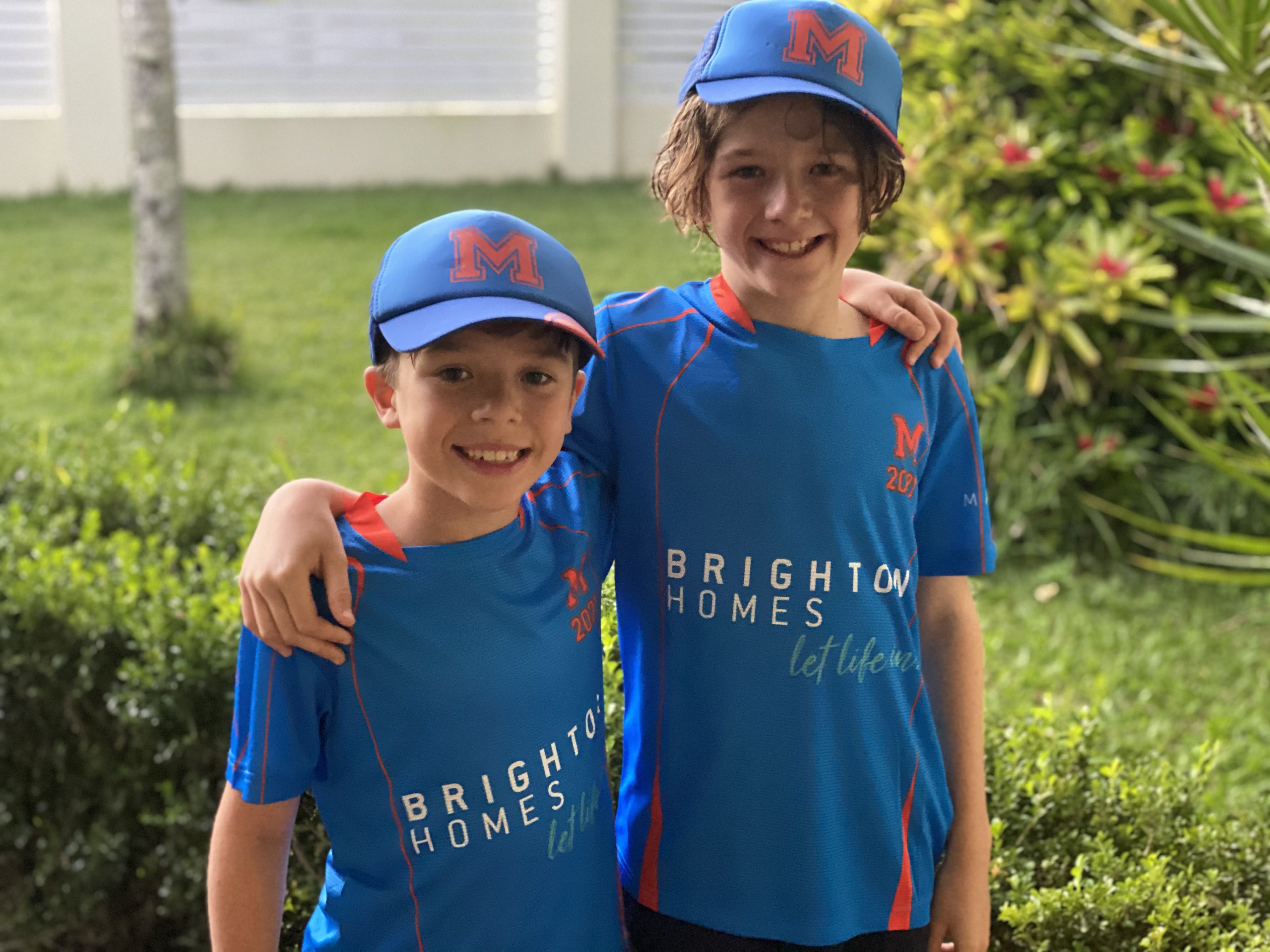 About Mooloolaba Suncity Soccer Club
The Mooloolaba Suncity Soccer Club is proud to be the longest running sporting club on the Sunshine Coast. In fact, Mooloolaba Suncity has been an active member of the Sunshine Coast sports community since 1977. The Club fields teams in juniors, men's, and women's competitions, encompassing more than 240 club members across 18 junior teams and 3 senior teams.
The Suncity Club plays in the Sunshine Coast Churches Soccer league which has over 3500 junior members and 450 senior male and female players. Suncity therefore plays with, and against, a total of 19 clubs covering the entire Sunshine Coast region: Caloundra to Noosa and west to Nambour and the Range.
As an entirely volunteer and not-for-profit organisation, the Club relies on sponsorship to facilitate soccer for 180 children every week as well as hundreds of family members, friends, parents, spectators, and adult players. For many of these players, sport would not be an option without a subsidised club program like the Suncity soccer club. This means sponsorship dollars directly provide children with an opportunity to build social connections, be healthy and active, learn sportsmanship, build team cooperation, develop self-confidence, and have good old fashion fun!
Through our partnership, we hope to help more communities let life in. For more information on the club, visit their website here.
---