Brighton's Most Popular Acreage Home Designs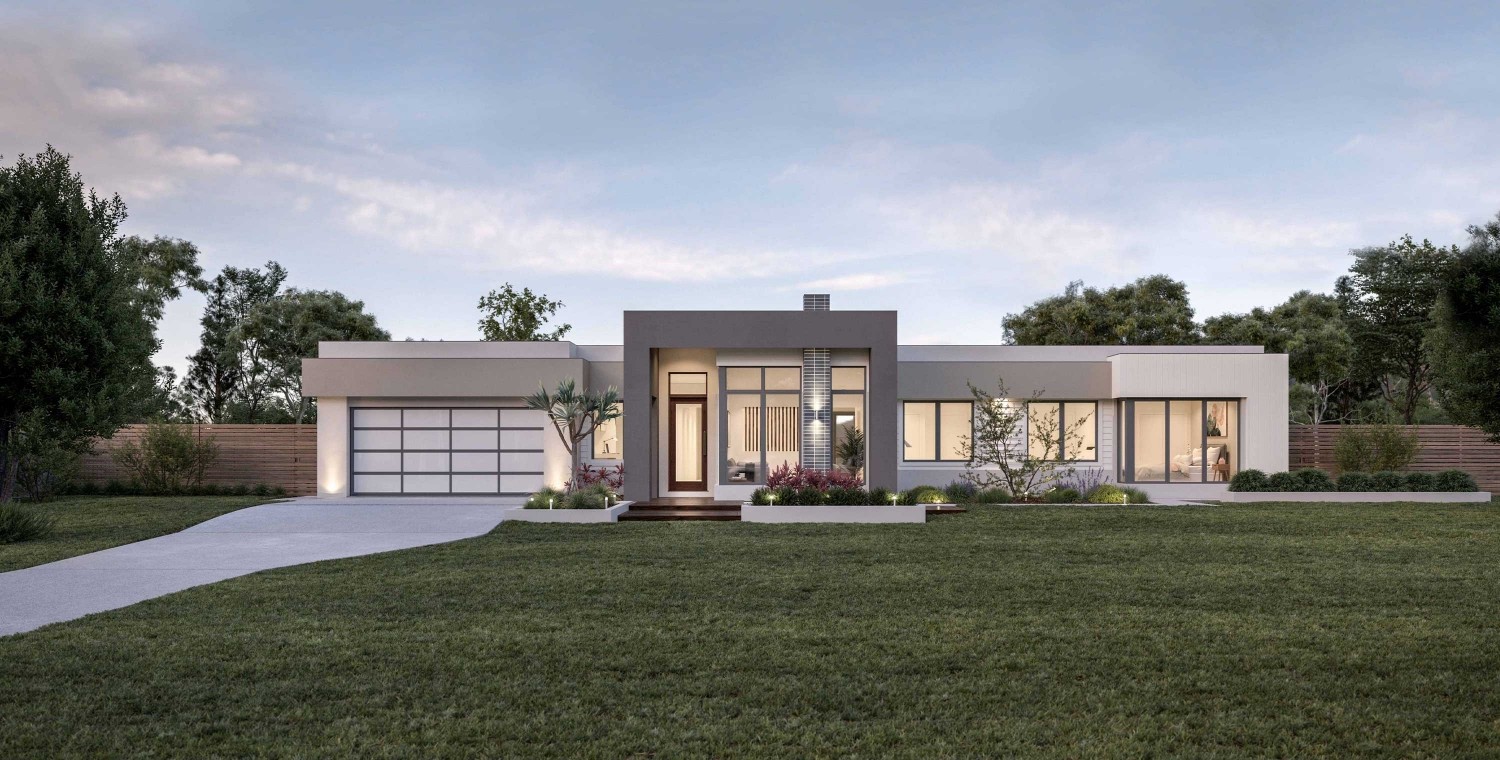 by
03/12/2020
Home Designs
What we considered the norm pre-2020 was suddenly pulled out from under our feet quite literally overnight, forcing us to rethink the lifestyle we had built for ourselves. When we were forced to slow, it sort of made our fast-paced, chaotic lifestyles seem superfluous. More time for us, more time for family, more time for the things that mattered. When our whole lives were abruptly moved to the confinements of our home, all the accessories outside of it were made redundant, forcing us to completely rethink the meaning of home. We've had a glimpse of what it was like letting everything slow, and for some they don't want to go back to old habits and lifestyles.
Enter, acreage. Basking in fresh air, spectacular landscapes, serenity and quietness, there are lots of people who are seriously considering making the move. For many, this move seems like a no brainer. More land, more privacy, more nature, more quietness and more time. For others, it may seem like wishful thinking. So, what makes a great acreage home design? From modern acreage home designs to two storey acreage home plans, we take a closer look at our most popular acreage houses and what makes them Brighton.
Bronte 37:

Confidently exuding modern country charm, the Bronte 37 really is a quintessential modern acreage home design. Accommodating ample space or the whole family, there's an assortment of living areas and options in this floorplan. Think warmth and welcoming atmosphere with this one. The home is brought to life by the expansive windows and doors, with a flowing transition from the indoors to the outdoors, leading to a spacious optional Alfresco Cabana. The kitchen of the Bronte really is the heart of the home. Located in the centre of the home, this huge space hosts a luxurious amount of bench space, butler's pantry and walk-in pantry. The Bronte 37 really maximises the abundance of indoor and outdoor space with acreage… trust us, there's lots of it. To view more about the Bronte 37 and this acreage floor plan click here.
Lyndhurst 29:

The Lyndhurst 29 is a spectacular yet grounded single level acreage home design. With clearly defined living zones, there's lots of room for the whole family, easily providing everything you need under one roof.  All family action will be bound to the heart of the Lyndhurst, that is the open plan living, dining and kitchen zone that opens onto the breezy optional alfresco at the rear of the home. The Lyndhurst is a tranquil sanctuary that lets you live the life you deserve.To read more about the Lyndhurst acreage home design click here.
ASHTON 32:

The Ashton 32 by Brighton Homes is acreage home design done differently. Whilst most acreage homes plans are traditionally one storey, the Ashton 32 takes acreage to another level… Literally. Boasting two storeys', there is an abundance of space even more so than your traditional acreage home plan. The generous sized living, dining and kitchen area is the central hub of the home and is enough space for a family get together or a weekend dinner party with a bunch of friends - an open plan design, perfect for letting life in. Last but not least, the master retreat. With a sense of separation with the master suite on the ground floor and the remaining bedrooms upstairs, the master really is an oasis you won't want to miss in this acreage home design. In the Ashton, there is room for everyone to relax and unwind. For more information on the Ashton and to view this acreage floor plan, click here.
To view all Brighton acreage homes plans and designs today! Or get in touch with a Building and Design consultant.