The Best Narrow Block Home Designs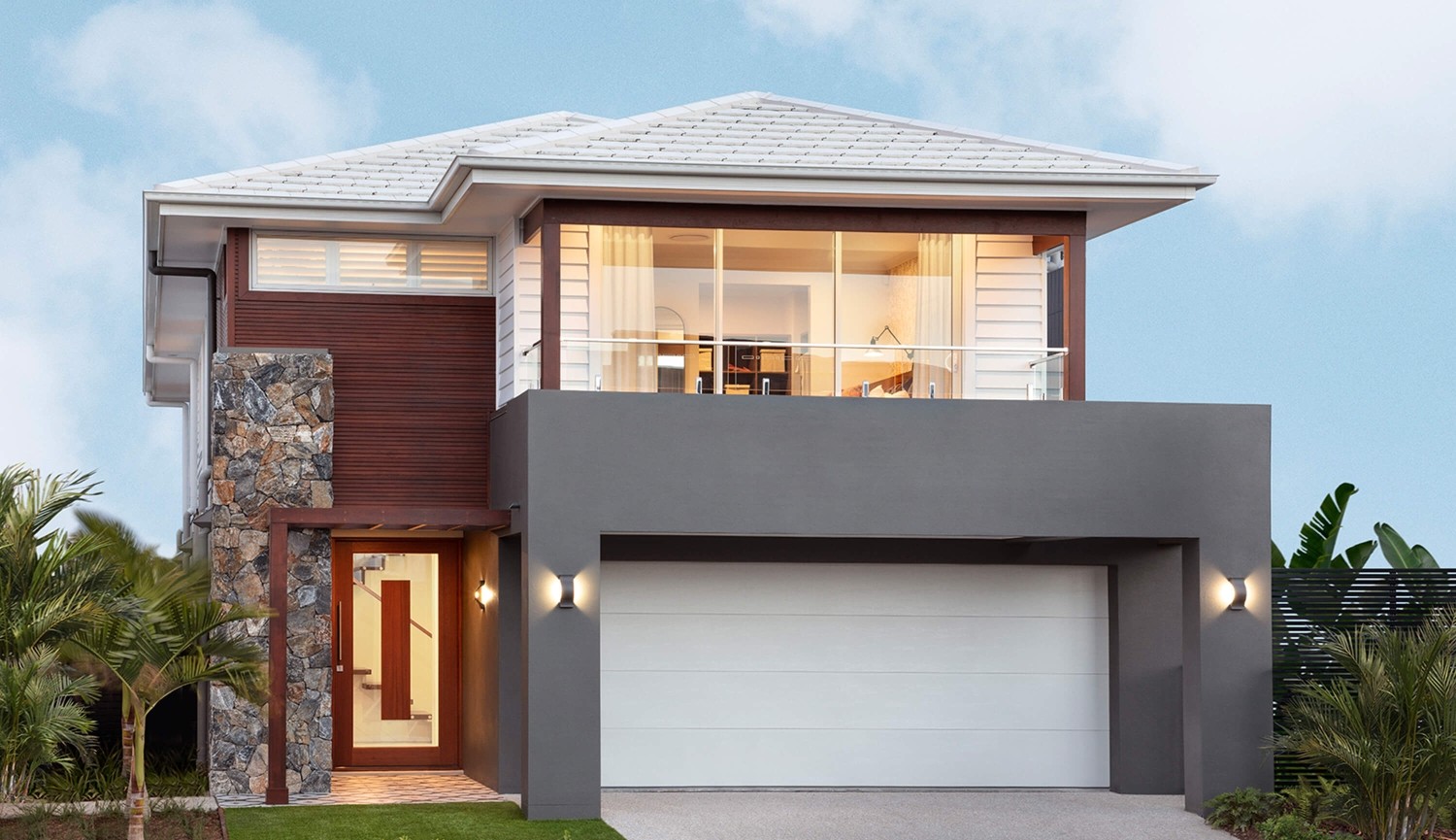 by
28/09/2022
Buying & Building
With land becoming increasingly scarce, narrow blocks are becoming a highly sought-after option as home builders look to secure that bit of dirt soon to be their future home. But despite having a smaller lot, narrow block builders like Brighton Homes can utilise the proper design approach to ensure that you are taking advantage of the full space. That's why in this blog you will discover all about narrow blocks, such as what they are and how to maximise them and some of the best narrow block home designs that Brighton Homes has to offer.
What Makes a Narrow Block?
In Australia, a narrow block is defined as having frontage anywhere between 8.5 m to 12.5 m. The most common width size of a narrow block is 10m, though 9m, 8m and even 7m blocks are becoming more common. This makes them more compact than a small lot, which is defined as having an average width of less than 15 m and/or area less than 450 m².
Open Plan Living
An open plan design allows a narrow block home to have a sense of flow from space to space. By unifying the kitchen, dining and living areas, they are more optimised for natural light to come in which can be opened up even further with sliding doors to outdoor entertainment areas.
High Ceilings
What narrow block house designs lack in width, they make up for in height by embracing higher ceilings that can make the smallest rooms feel more spacious. Even with the closely connected spaces included in open plan living, a high ceiling can enhance that sense of openness.
Intelligent Landscaping
Just because a home is built on a narrow piece of land doesn't mean you have to go without a wonderful outdoor space. While not being the biggest feature, modern narrow block house plans can increase the aesthetic appeal of their exteriors by adding beautiful greenery such as vertical gardens, that won't intrude on floor space.
The Best Narrow Block House Designs from Brighton Homes
These innovative narrow block designs are stylish, comfortable and most importantly, functional to accommodate families of all sizes and lifestyles. For the full list, check out our narrow block home designs.
Harper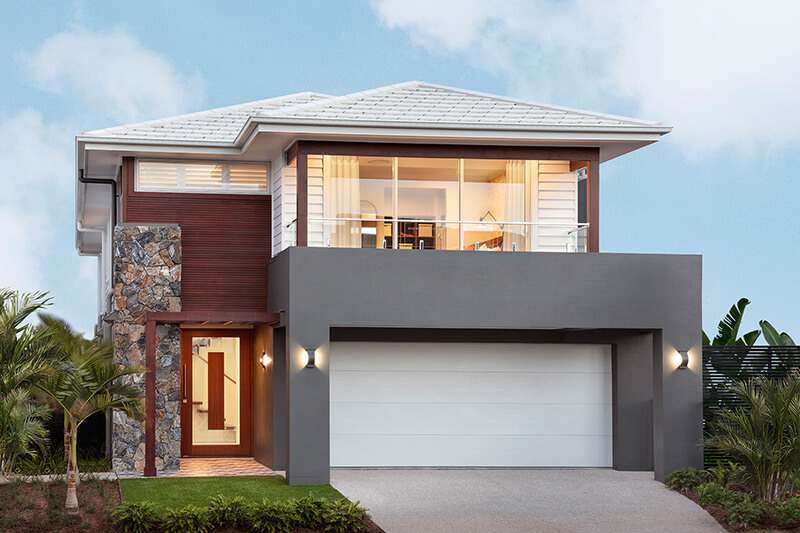 A narrow two storey home that doesn't compromise, the Harper 29 features a luxury entertainment area for the family to gather and an open plan kitchen, dining and living areas. Heading upstairs you'll find four spacious bedrooms including the master suite with its very own ensuite and access to the balcony.
Measurements:
Fits lot width of 12.50m
Width - 10.13m
Length - 18.60m
M2 - 275.00m²
SQ - 30.00sq
Oscar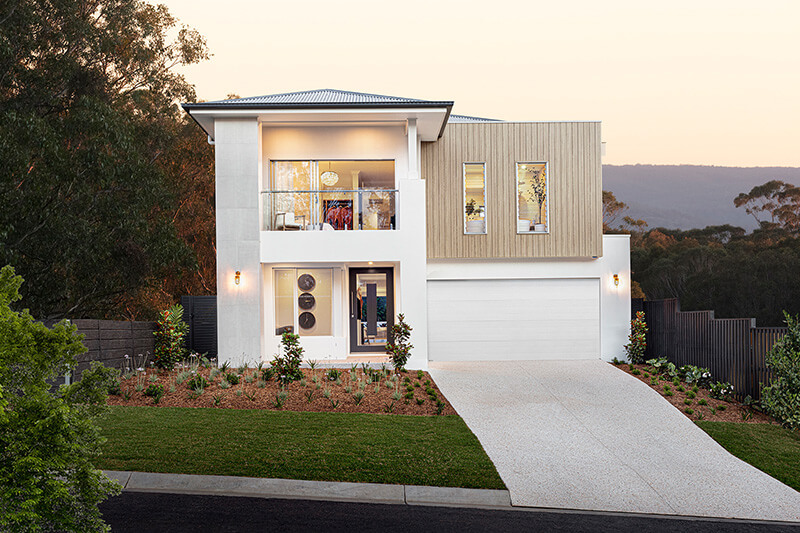 The Oscar is available in two configurations and is a double storey home which makes the most of its 12-metre narrow lot. Made for families that share a love for entertaining and soaking in the sights, this design has everything you need with an added slice of luxury on the side.
Measurements:
Fits lot width of 12.50m
Width - 10.40m
Length - 21.20m
M2 - 347.00m²
SQ - 37.00sq
Lotus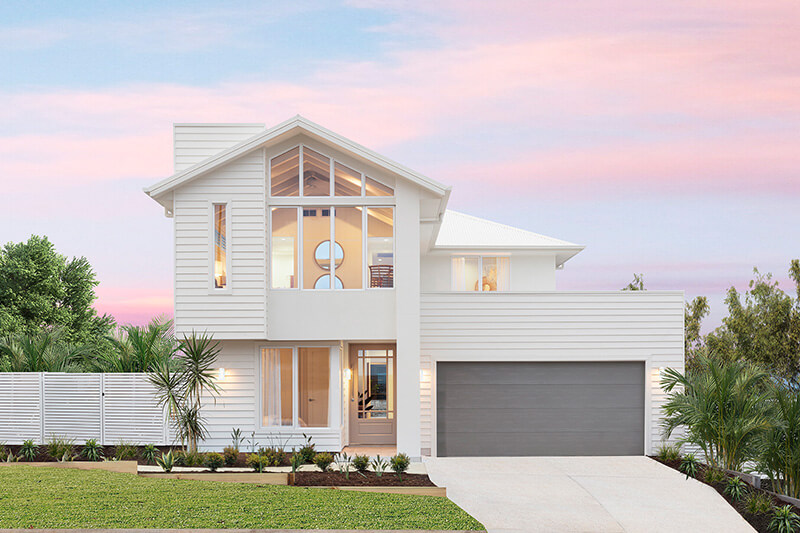 The Lotus is available in two configurations and features 5 bedrooms that are cleverly positioned for privacy and to prevent your family and guests feeling crammed. The open floor plan living is perfect for everyone to come together and is seamlessly adjoined to the spacious outdoor living for year-round entertaining.
Measurements:
Fits lot width of 12.50m
Width - 11.28m
Length - 20.20m
M2 - 322.00m²
SQ - 35.00sq
Pride
The Pride 24 is a thoughtfully designed two storey home for smaller families all the while maintaining the space and functionality needed for comfortable, everyday living. Featuring an open plan layout on the bottom floor that seamlessly connects the indoor with outdoor and an upper floor that has everything a family needs to enjoy a well-balanced, modern lifestyle.
Measurements:
Fits lot width of 8.50m
Width - 7.55m
Length - 18.50m
M2 - 221.00m²
SQ - 24.00sq
Now that you've seen how much narrow lots can make with so little and seen the best that Brighton Homes has to offer, you might be interested in having a narrow block house design for your knockdown and rebuild project?
For all narrow block home designs by Brighton Homes, click here.
---