Single Storey vs Double Storey House: Which Is Best for You?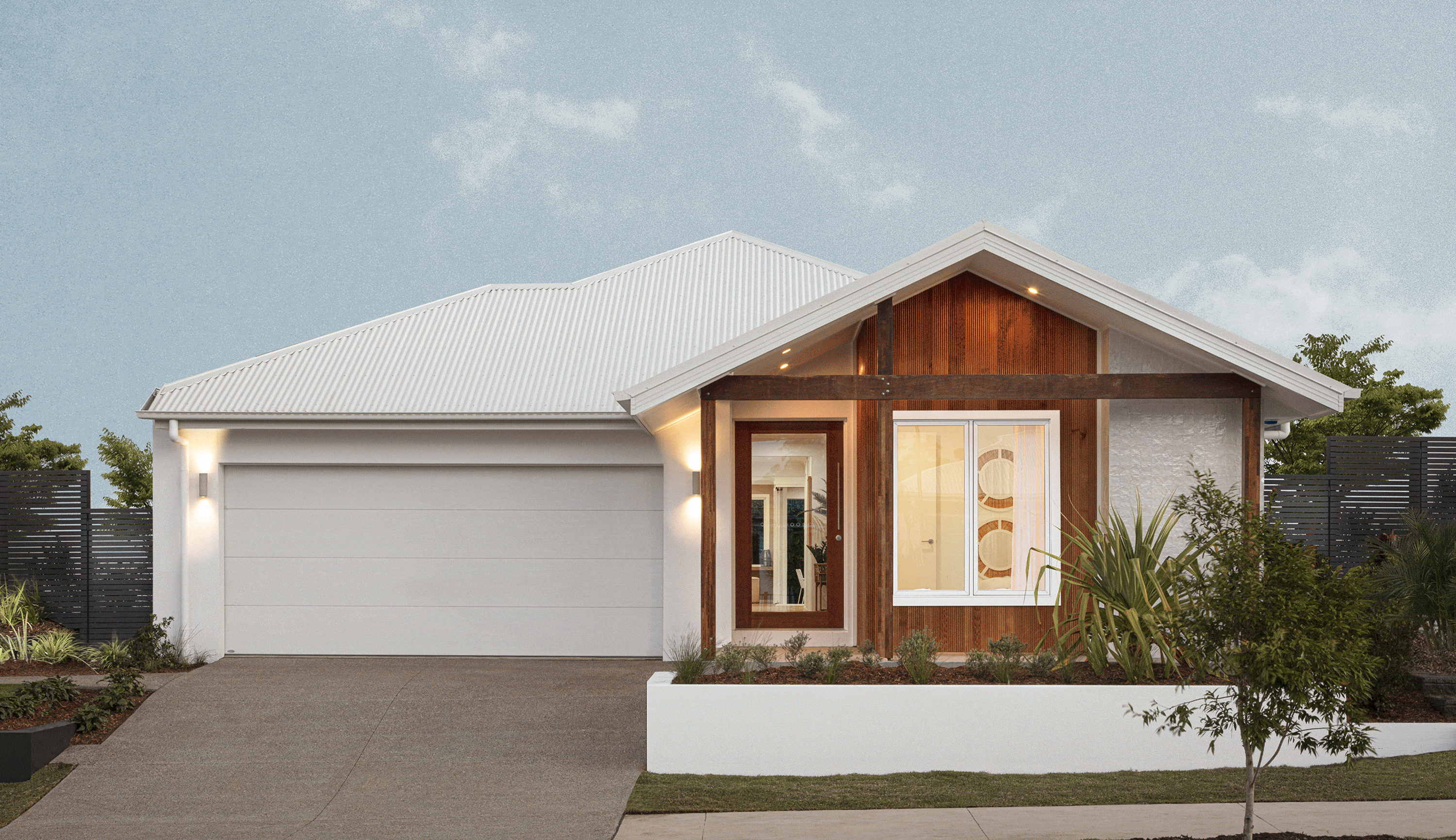 by
08/09/2022
Buying & Building
Choosing between a single or double storey home is a major decision on your journey towards your dream home. However there are several factors that can influence your decision and that's why we've created this article. You will discover the pros and cons of each home type from stage of life, layout, costs and aspect.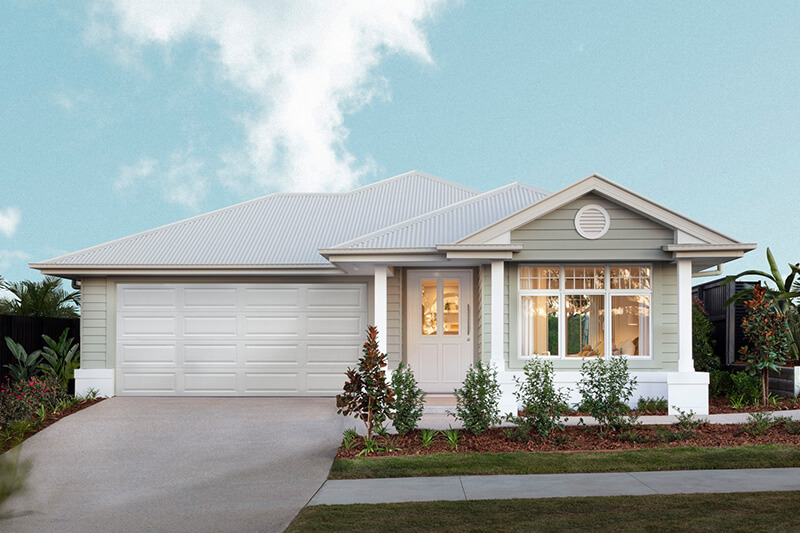 The Pros and Cons of Building a Single Storey or Double Storey Home
It's a long standing debate amongst home builders, which is better - single or double storey? Both styles have their own distinct advantages and disadvantages, and below are some to consider when deciding whether to go for a single or double storey layout for your next home.
Stage of Life
Some of the first things to consider when choosing a home is what stage of life you are in today and where you would like to be in the future. Below are some questions you can ask yourself to help you narrow down which type of home might best suit you:
Do you have a family or planning to have one?
Do you have pets that require more space outdoors?
Will you have regular guests over or extended family members living with you?
Could stairs be a potential hazard?
Do you plan to sell in the future?
Many of these questions can be the deciding factor between you choosing a single storey or double storey home and each of them have their advantages over the other when it comes to considering the future stages of your life. 
Single storey homes are ideal for first time and young families because they provide the space without the risk which makes them also great for disabled family members. On the other hand, double storey homes have the extra space to accommodate families with older children and teenagers, offering them their own privacy. 
Layout
Much like the size of your block, the layout of your home must suit your needs and plans for the future. Single storey homes offer the freedom of a more open floor plan, with a seamless flow between spaces and where a large living area can open out to the backyard. As long as the bedrooms are kept away from the communal areas, the added space of open plan living is great for families with young children.
Double storey homes take advantage of the options that a split-level floor plan offers which allows for more flexibility when it comes to separating spaces. This kind of traditional layout can provide zoned living with entertainment and living areas downstairs and bathrooms and bedrooms upstairs. It allows for better privacy that the cluster of rooms of a single storey might not be able to offer.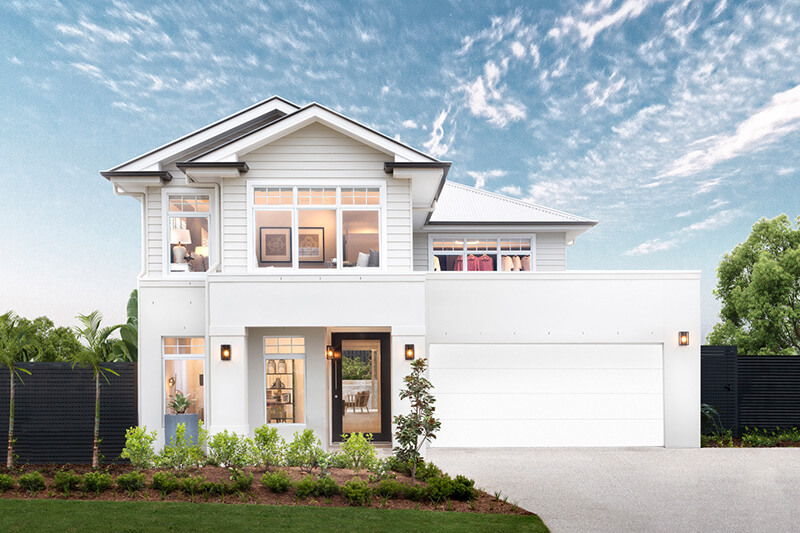 Building Costs
The difference in cost is in the construction and it's no surprise that double storey homes are more costly than single storey homes. The additional costs for adding another level can include the scaffolding, steel manufacturing, staircases and balustrades that aid in construction. It also takes longer for a double storey build to be completed.
Fortunately, there is a workaround for saving on upfront and ongoing costs to build a double storey house. The extra construction costs can be offset by savings on the land price, because double-storey homes can still be built on smaller blocks. This makes them as cost effective as single storey home without sacrificing the living space.
Block Size
Due to distributing more floor space on the ground level, single storey homes occupy a larger portion of the block than a double storey. This means they sacrifice outdoor space for more open indoor spaces, which are ideal for those starting a family or already have young children.  
You can also capitalise on a smaller block by building a double storey house, which can still offer the living spaces that families desire. By building upwards and stacking your spaces you won't have to compromise on the amount of space in your backyard. This means you can maintain good-sized living areas and bedrooms while leaving some extra room left over for an outdoor entertainment area or even a pool. 
Aspect
If the block you're building has the potential for some amazing views of nature or a city skyline, then a double storey home can add this value to your property. A second storey can also make the most of natural light and a balcony will add a sense of space and airiness to this second level. However, the drawback of this is that it makes the climate control within the house more difficult to manage.
You should also take into account the other houses in your area, especially those of your future neighbours. If they are mostly double storey houses, a single storey house could overshadow and obstruct the entrance of natural light. The same applies vice versa and it could help your curb appeal by not towering over your neighbours.
Single and Double Storey Home Designs
Brighton Homes offers a great selection of both single storey and double storey design homes across our Gallery, Studio, Elwood and Brighton Black collections. To view the full range, check out our homes designs.
Lola
Our Lola home design is a part of the Gallery Collection and exemplifies the seamless open plan living that a single storey can offer.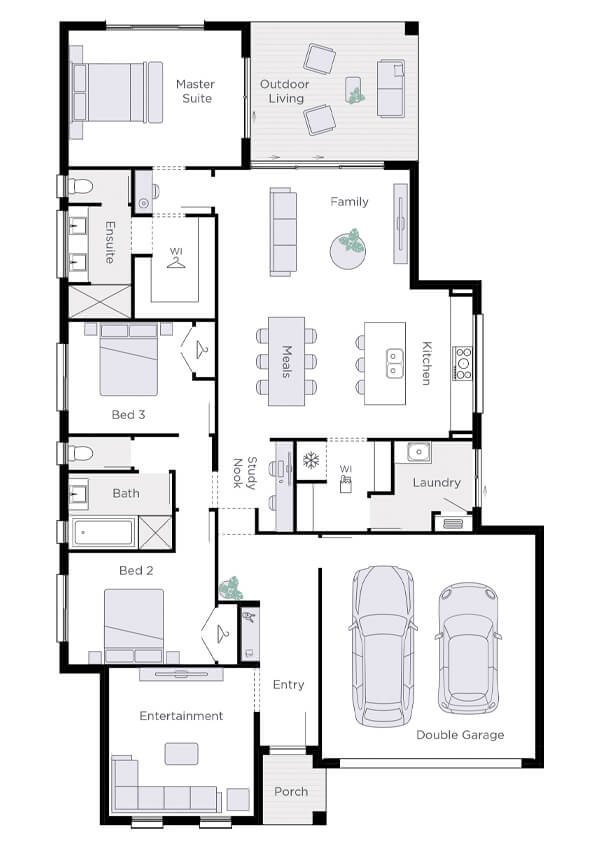 Liana
The Liana home design is a part of the Elwood Collection and is a double storey home that makes balance its top priority.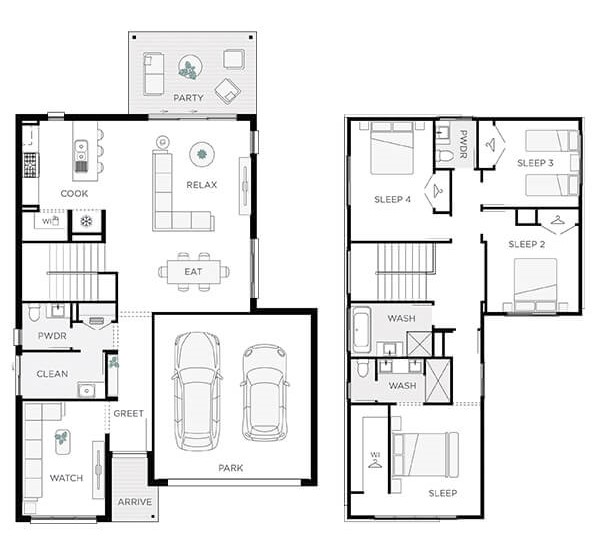 While the answer between single storey vs double storey homes largely depends on your situation and plans for the future, a Knockdown Rebuild with Brighton Homes allows you to design the home that suits you best.