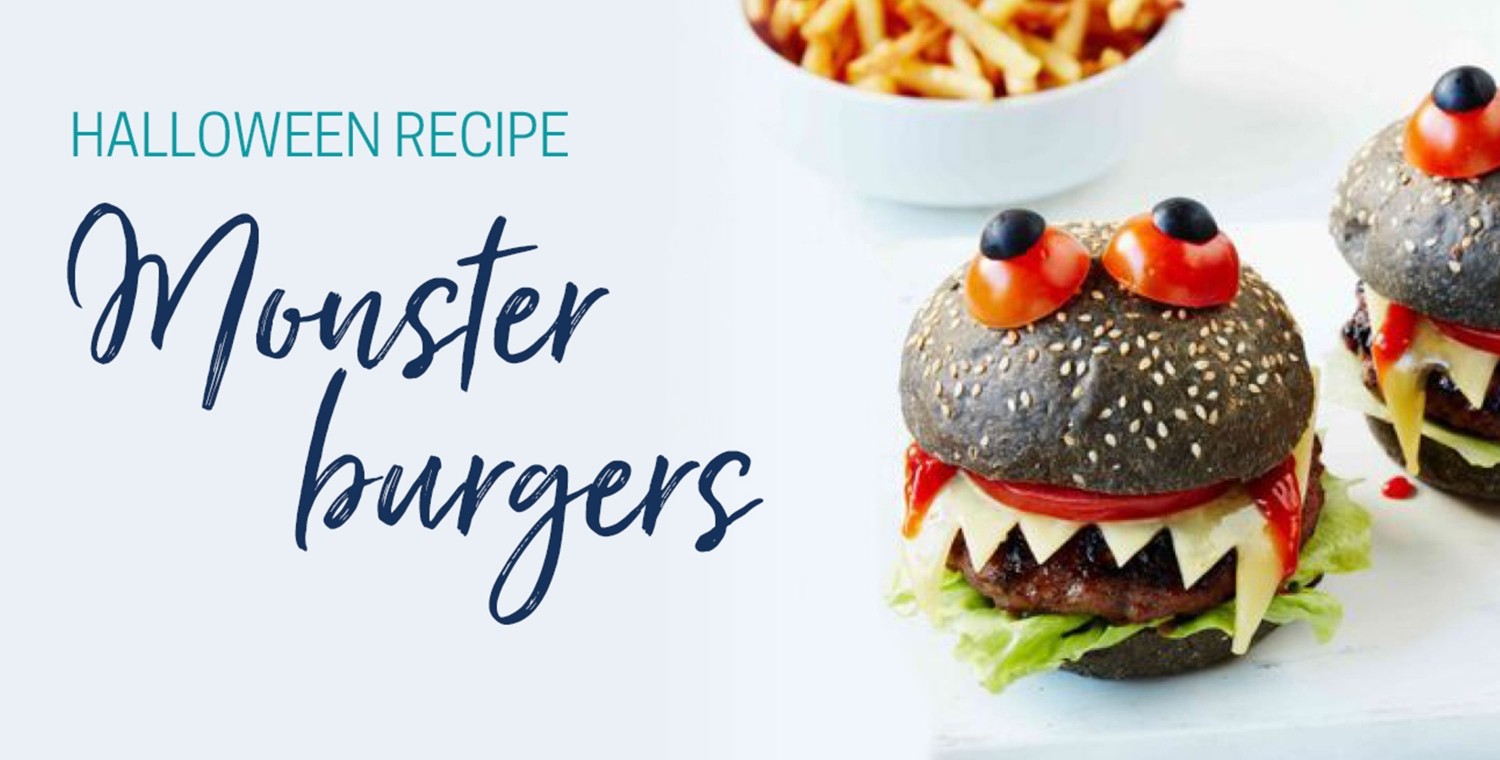 by
08/10/2020
Recipes & DIY
It's Spooky Season and Halloween is just around the corner, so we thought we'd share one of our favourite Halloween recipe's that's super easy to make and lots of fun for the kids!
TASTY MONSTER BURGERS
METHOD
Step 1
Place the cheddar slices on a clean work surface. Use a small sharp knife to cut triangles from one edge of each cheddar slice to make fangs.
Step 2
Heat the oil in large frying pan over medium heat. Add the beef patties and cook for 3 mins or until brown underneath. Turn the beef patties. Cook for a further 3 mins or until patties are cooked through. Top the beef patties with cheddar.
Step 3
Divide the bun bases among serving plates. Top with lettuce, beef patties and sliced tomato and drizzle with tomato sauce. Top with bun tops. Place the cherry tomato halves on top of each roll to make eyes. Cut tops from olives and place on cherry tomato halves to make pupils. Serve with fries.
INGREDIENTS
4 slices tasty cheddar
1 tablespoon olive oil
600g pkt Coles Finest Australian Angus Beef Burgers
4 Coles Finest Charcoal Brioche Burger Buns, split, toasted
4 iceberg lettuce leaves
1 tomato, thinly sliced
Tomato sauce, to serve
4 cherry tomatoes, halved
8 black olives
Shoestring fries, to serve
Credit: taste