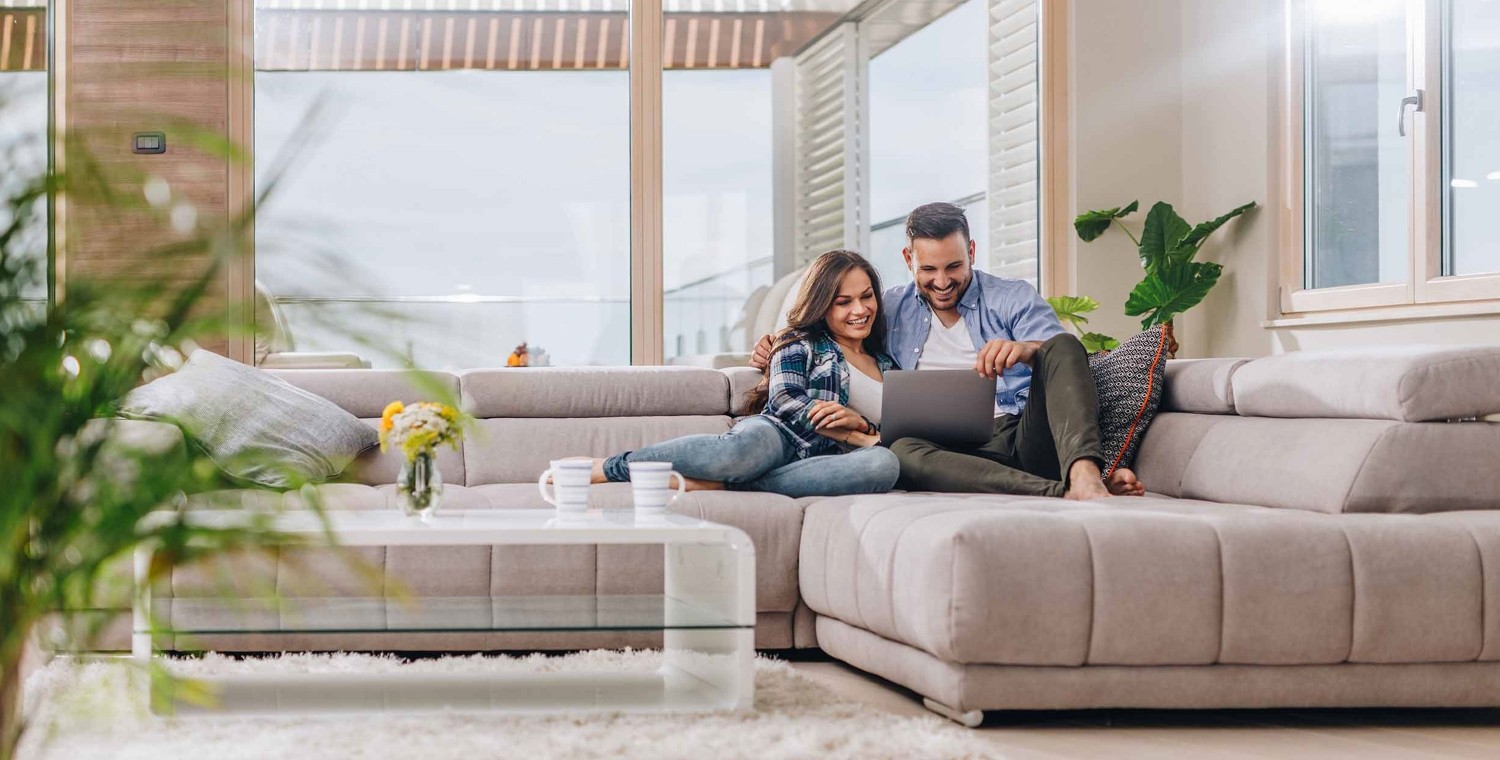 by
13/08/2020
Buying & Building
The MyHome Customer Portal – a 24/7 view of your new Brighton home being built.
At Brighton, we love keeping our customers informed throughout the entire build journey - with the MyHome Customer Portal, you can keep up to date with the process of your exciting new Brighton home.
Once you've paid your deposit with Brighton Homes, you will have access to the Brighton MyHome Customer Portal, where you can register at any time via email invitation.
The portal provides peace of mind and allows you to view the most current updates as your new home comes to life.
WHAT'S INCLUDED ON THE PORTAL?
You'll find photos, progress information for each stage of your build, plus FAQs and documents that will help guide you through your building journey. The best part is, you have secure 24/7 access to track the progress of your build and receive regular photos as your new home comes to life. You can log in via your smart phone, tablet, PC or laptop – making it as easy and efficient as possible to access in your own time.
Our staff are here to ensure you get all the help you need throughout your build, and to make it easier, we include phone and email information available on the portal so the team who are building your dream home can be contacted with ease.
You can check where your new home is up to and what's coming next with status updates on the progress of your build and the milestone stages, including construction list, frame up, practical completion and more. You can also provide your feedback at any time during the process via customer feedback surveys or emailing: customerfeedback@brightonhomes.net.au
You will be able to see your new home come to life with regular photo updates of your build which will be uploaded by your construction team. You can download the photos and share them with family and friends, celebrating each milestone and getting one step closer to being in your dream home. We also encourage you to upload them on to social media and don't forget to tag #BrightonHomesAu
During the building journey, you will receive notifications whenever there are important updates on the progress of your build or if there's new photos or information uploaded. You will receive these notifications via email with links that will take you straight to the portal.
We've all got questions, and we encourage you to ask as many as possible. We have a list of frequently asked questions on the portal that will help you better understand the building process. These include electrical FAQ's, COVID-19 related FAQ's and more.
Key documents such as Brighton Pricelists, Soil Classifications and 8-Step Guide for Construction are uploaded before, during and after construction, with relevant information about the different stages to keep you informed. All your own documents are also kept on the portal such as your Colour and Electrical Selections Documents for you to refer to whenever you need.
Anytime access, anywhere
Contact
Progress Updates
Photos
Notifications
FAQs
Documents
HERE'S WHAT SOME OF OUR CUSTOMERS THINK OF THE PORTAL:
"I just love the Brighton portal, every week our site supervisor uploads photos of the progress for us to see, especially after lockup stage, I get so excited for my weekly photos. None of our other builds had this feature so well-done Brighton."
"We thought the portal was fantastic, really enjoyed using it."
"Our portal has been great for updates and it has many of great features."