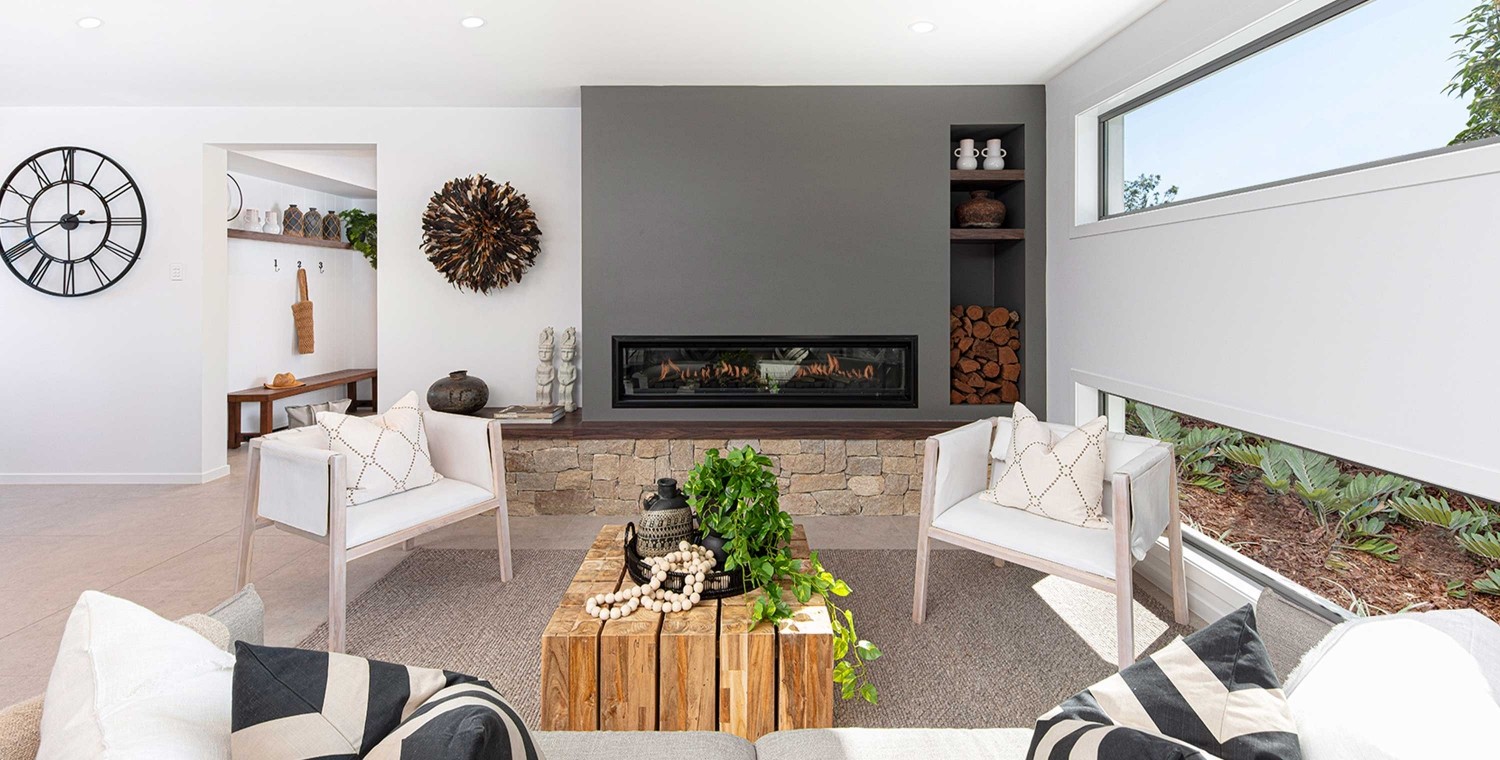 by
17/07/2020
Inspiration & Styling
Whether you're longing for cold winter nights rugged up indoors next to the fireplace, enjoying the fun and excitement of an outdoor fire pit, making homemade pizzas for the whole family in an outdoor pizza oven or entertaining with the luxury of a suspended fireplace, we've put together our favourite indoor and outdoor fireplace ideas to add extra warmth and atmosphere to your winter. Be inspired to create an area in your home that will bring comfort, elegance and a central space for entertaining or relaxing, where you can truly let life in. Read more and get toasty. 
INDOOR FIREPLACES
Let your mind drift away with the mesmerising flames of an indoor fireplace as you curl up on the couch under a blanket or spread out on the rug with a board game and a nice glass of wine. Brighton Homes offer ducted aircon in our Already Yours Inclusions, however we can offer indoor fireplaces as an upgrade should you wish to live in more luxury.
The Frankky 35 Display Home at Kalina, Springfield is a beautiful two storey home with Urban Rustic styling. One of the standout features in this home is the stunning fireplace which has been created to add warmth to the main living areas and complement the rustic charm of the home.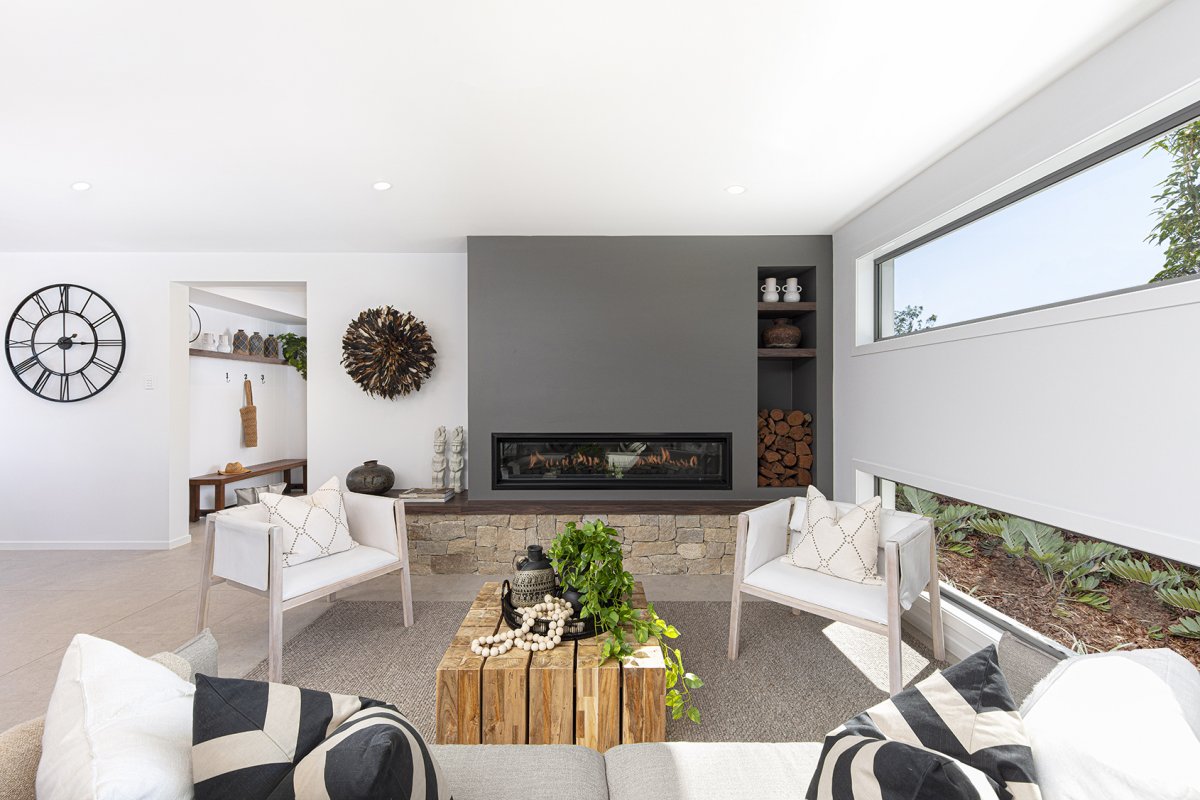 Chat with our team to see how this could fit in with your selected plan. 
OUTDOOR FIREPITS / PIZZA OVENS
Bring your outdoor area to life this Winter with an outdoor fire pit or pizza oven, allowing you to spend more time outdoors, even in the cooler months! People love to gather around fire and warmth, so having a fire pit or pizza oven in your backyard creates a focal point at any gathering. Whether you're having a few casual drinks with some friends, cooking up delicious homemade pizzas or roasting marshmallows with the kids – there's plenty of reasons why you should incorporate a fire pit or pizza oven into your outdoor living when you move into your new Brighton home. The pizza oven pictured here features in the Zara 41 at Providence, South Ripley.


SUSPENDED FIREPLACES  
A suspended fireplace is like an art installation hanging from your ceiling, a key feature in any home that will easily become a talking point. This type of fireplace maximises on space and possesses a unique sculptural quality and elegant aesthetic that will add sophistication to your new home. This modern fireplace will fill your home with a natural warmth and will create a calming and comforting vibe when entertaining in winter. The suspended fireplace pictured below was featured in the Cooper 34 (this display home is now closed).