Kitchen
Brighton kitchens aren't just made for cooking, we believe the kitchen is where the family gathers. Our kitchens are built for doing homework at the island bench, they're built for when guests flock to your cheeseboard, they're built for frantic mornings making breakfast on the go and they're built for the hundreds of times your hungry teenager opens the fridge door in the space of one afternoon. Our modern kitchen designs and layouts are built for your life.
From an industrial designed kitchen, to a country kitchen design, Brighton Homes have ideas and inspiration for every style. Our gallery of kitchen ideas will have you envisioning your life in every one of our open plan kitchen designs. Browse our gallery of inspiration to help you start planning your dream Brighton kitchen.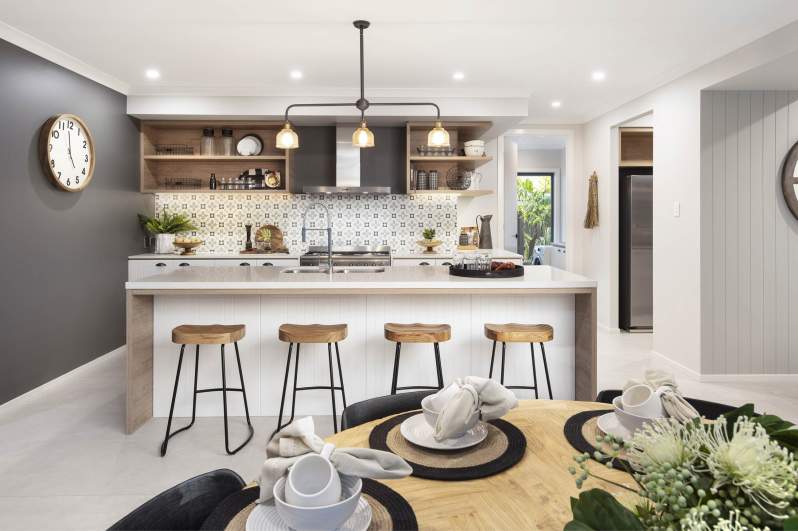 Save Your Favourite
Images & Designs
Like what you see in this gallery? Save your favourite style images and home designs to show your family and friends! Create a favourites account, then click the heart icon on the images or home designs you like to save them.