Family Room
The Brighton family room style is true to our Queensland way of life. Relaxed, bright, casual and fun! We seamlessly connect our indoor living areas onto a generous alfresco area, allowing the fresh air to flow freely throughout our homes. We know these rooms aren't made just for sitting, they are made for board game nights, birthday parties, and having mates over for Origin. With a range of configurations, sizes and styles, our family room designs, and ideas are packed with options for every lifestyle.
From decorating a small living room all the way through to creating a country farmhouse living room, our gallery of images will have you inspired no matter what look you are trying to achieve. Browse our gallery of family room design images to help spark your imagination.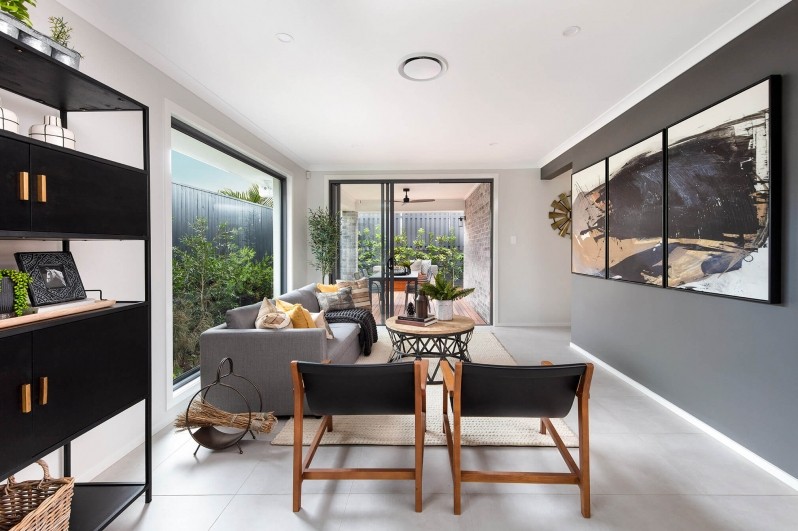 SAVE YOUR FAVOURITE
IMAGES & DESIGNS
Like what you see in this gallery? Save your favourite style images and home designs to show your family and friends! Create a favourites account, then click the heart icon on the images or home designs you like to save them.