South Ripley
-

Providence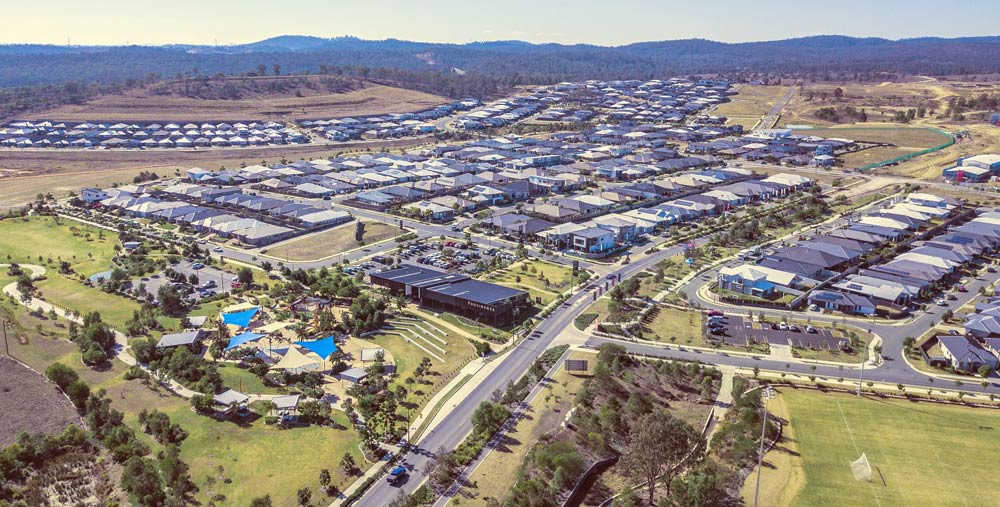 Overview
Providence brings together all the very best features of a modern Australian town in the heart of Ripley Valley, just 40 minutes drive from Brisbane CBD and 8 minutes to Springfield.
We pride ourselves for education excellence with our first Primary School and Secondary College opening their doors in January 2020 and two more schools and Childcare centre planned for the future.
Your new Brighton home is just minutes from the future town centre, planned to include leafy walkways, lively cafes, sophisticated restaurants, supermarkets, convenience stores, shopping, banks and popular public plaza that everyone can enjoy.
In total, more than 200 hectares of green spaces and parks will be created and opened.
Come and visit Providence and enjoy the popular sports facilities, a busy Community Centre, Forty West Café and the fun and laughter of the Splash'n'Play and Adventure Park.

Amenities
- $120 million state-of-the-art Education Precinct with newly opened Primary School and Secondary College
- 200 hectares of green spaces and parks
- Future Town Centre including cafes, dining, bars, shopping and supermarkets.
- Health and Wellness centre
- Best children's play park – Splash 'n' Play and Adventure Park
- Forty West Café – coffees, breakfast, lunch and dinner
- Providence Community Centre
- Providence Land Showroom
- Display Home Village
- Bike and walkways
- Dog exercise park and outdoor gymnasium

Location

South Ripley
6 Amity Way
South Ripley
QLD
4306
Australia