Tranquil QLD Bushland Inspires New Home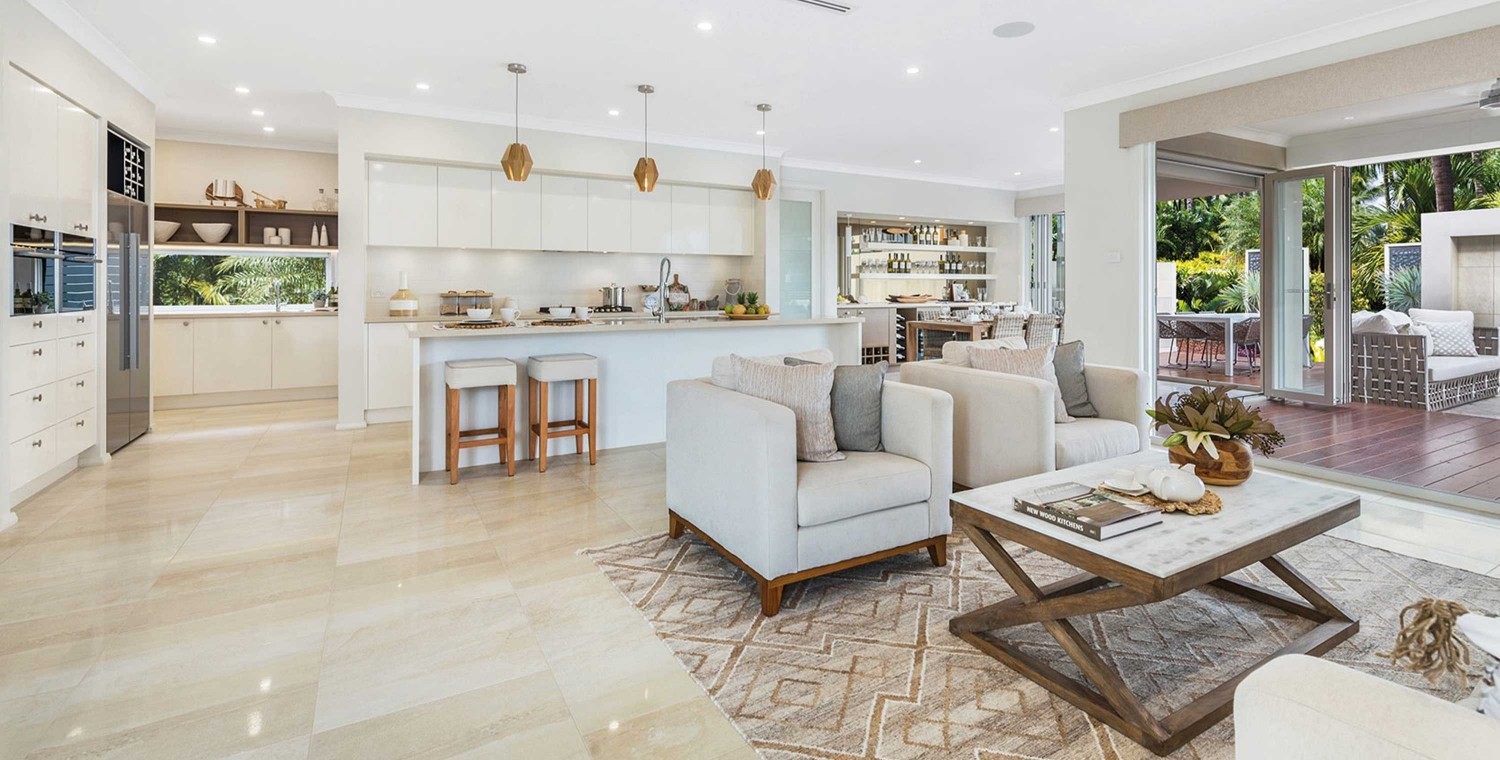 by
09/01/2018
Home Designs
Nicole and Terry have always wanted their two children to experience the acreage-style upbringing that Terry did as a kid – with space to run around and play amongst the trees and plenty of room to leave bike tracks in the backyard. They desired the benefits of being close to everything they needed in Brisbane, whilst enjoying the tranquility and picturesque experience of the QLD bushland.
The pair fell in love with a lot of land just west from the heart of Brisbane and discovered the perfect retreat in one of our homes; from there they began the journey towards making their dream come true.
"After finding the perfect land for our family we struggled to find a builder that offered acreage designs and a floor plan that suited the way we live," Nicole said.
"We decided to visit the North Lake's Display Village and it was there we found a home that ticked all the right boxes for us, so we fell in love."
With a sprightly son, Jacob, under their wings and another child on the way, the couple were looking for a home that offered room to grow as well as space for entertaining and living the way they love.
"We enjoy entertaining so our home had to have certain aspects," Nicole said.
As experienced new home builders the couple knew what to expect throughout the process, however things got a little bit busier for them when their daughter, Amelia, was born during the first week of the build. Despite the excitement of a new born and a new home, Nicole couldn't speak more highly of how smoothly and easily the build journey went.
"The experience has been a stand out from the get go - from the staff at North Lakes who had lots of industry experience and were able to answer all our questions, to our Site Supervisor who called Terry every Friday to give us updates. In the past we've built with other companies that have not contacted us for weeks on end, but this time it felt like they were always just a phone call away and we were always kept in the loop," Nicole said.
The family's home was completed just in time for Christmas, giving them plenty to celebrate over the festive season.
"I couldn't be happier with the results, the quality of finishes and the risk I took on a charcoal colour palette look really good. We can't wait to share our new home with our family and friends," Nicole said.
"Our new home is so exciting for us; it's the next chapter for our family and is all about a change in lifestyle. This home is now part of our family and we hope the kids can run around and experience the same memories that Terry did growing up."