New Home Design - Meridian 27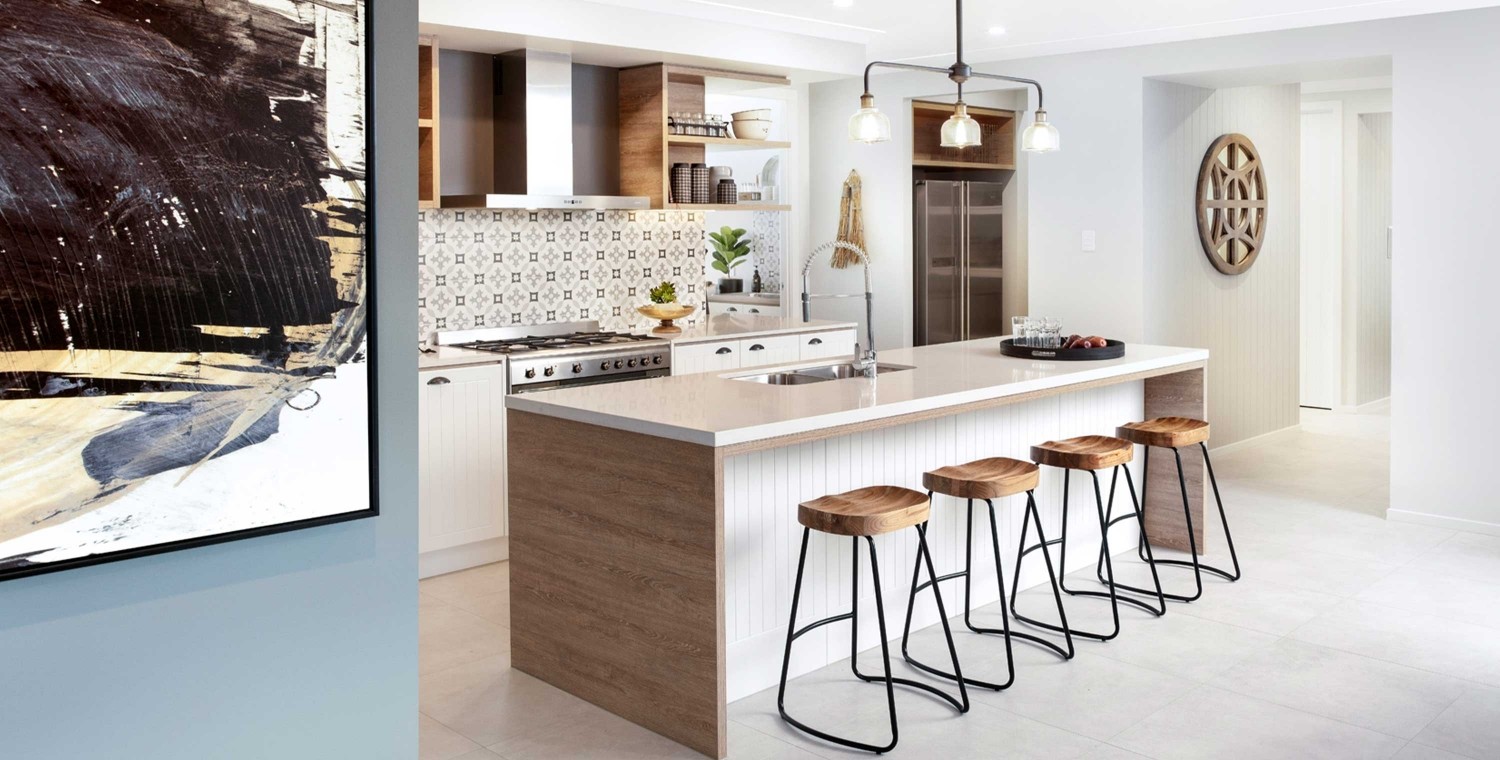 by
09/02/2020
Home Designs
This modern single storey home is a reminder that life doesn't stop at the front door. On Display at Everleigh, Greenbank, The Meridian 27 is the slightly smaller version of The Meridian 30.
The master suite is at the very front, cleverly positioned away from the rest of the home. The master is complete with an ensuite and walk-in robe for everyday luxury.
There's room for everyone, with two additional multi-purpose spaces (the Activities and Entertainment area) as well as a home office to break away from the hustle and get some work done.
The open-plan living is the central hub of the home with an impressive large Kitchen, which includes wrap around kitchen shelves, which we've coined 'Brighton's DNA'. The Living and Dining offer the perfect space for day to day family living and the laundry is tucked away nicely behind the Kitchen, a convenient place to hide your dirty laundry. The outdoor living is only a few steps away. Throw open the doors and you will have an indoor, outdoor living space that flows as easily as the summer breeze.
The rear of the home opens up to an entire kid's wing, with three bedrooms, an activity and main bathroom. This area of the home is the ultimate space for family's and is an element of surprise when first discovered. A children's retreat at it's very best.
The Display Home at Everleigh is well worth a visit. The style reflects a Contemporary, Country Cottage with a modern, industrial vibe, perfect for a young family. Our favourite feature is the patterned white and grey tiles used for the Kitchen splashback, which are echoed throughout the ensuite. The Activities is also a must see, with a little tepee tent and bookshelf, the kids will play for hours! This home really does have everything you need in a family home and fits on a 14m wide block.