Celebrating Local this Christmas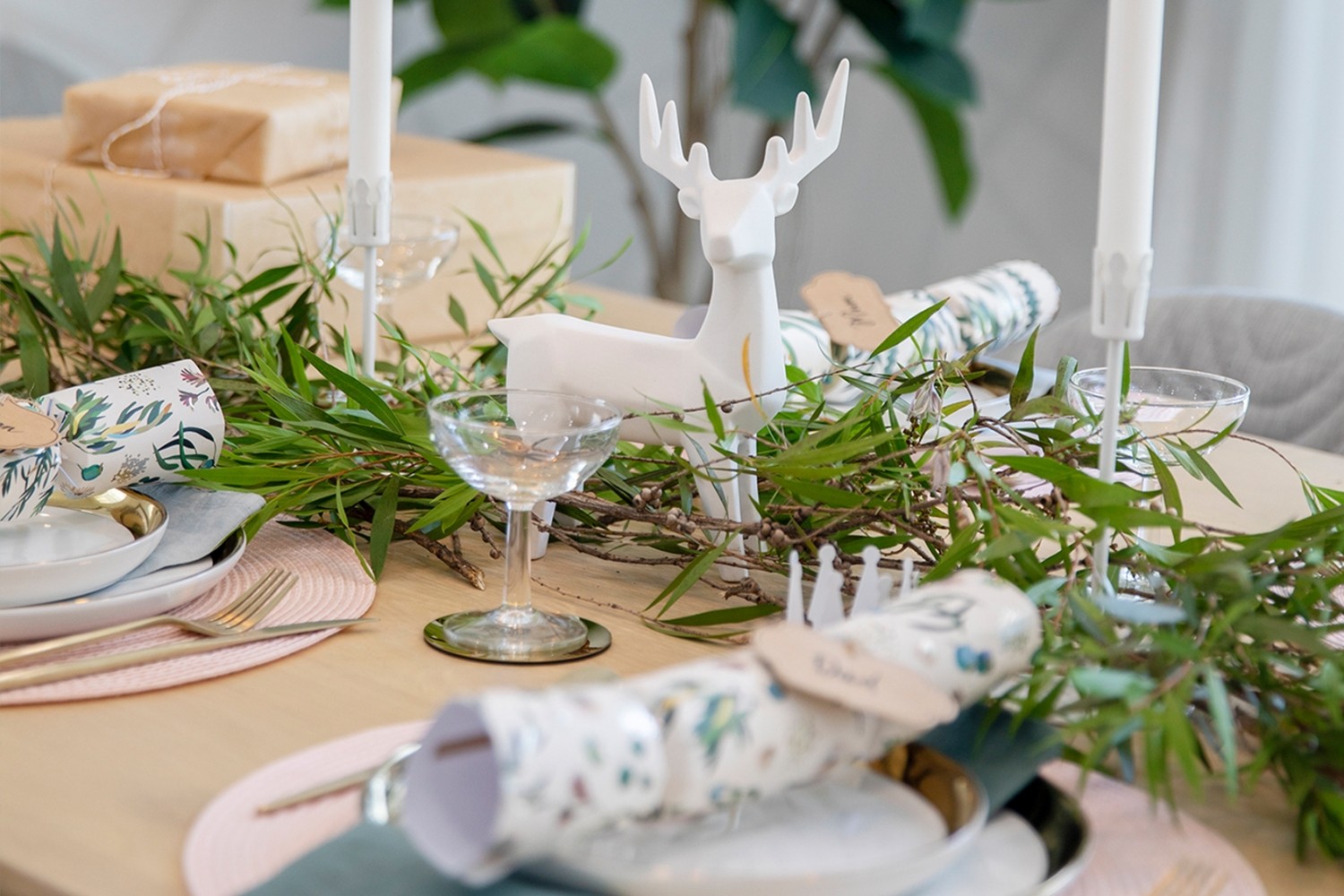 by
03/12/2020
Inspiration & Styling
We have come a long way here in Queensland. Since March, it's seemed like a marathon trying to get to the end of the year. Now that we have entered the first week of December, Christmas is finally within reach and we couldn't be more excited! It's been a huge year, so we believe it's more important than ever to stop (willingly that is and not enforced by restrictions), take a moment and just enjoy some voluntary downtime. It's time to take a moment for yourself, take a moment for your family and take a moment for your friends, it's time to let life in and reconnect.
While things are looking pretty cheery here in Queensland, there's still the thought of COVID looming in the back of our minds. For us Christmas this year will be all about the home, welcoming a smaller, simpler (hopefully more relaxing) way to celebrate Christmas. I don't know about you but at Brighton Homes we are well and truly getting into the Christmas spirit this year and want to make the most of a wonderful time of year. We want to spread the cheer and help fellow Queenslanders support each other. Below we take a look at a few local stores that you can support this Christmas broken up into fresh produce, crafts, Christmas decorations and gifts. However, do not be limited to this list! There are so many wonderful local suppliers, we want to encourage you to buy local this Christmas.
1. FRESH PRODUCE
For many Christmas revolves around the kitchen. Whether you're the one preparing it, anticipating the food coming out of it, or gathering in it. Most can say the kitchen is the meeting point on Christmas Day. Ensure you are buying your produce from local suppliers and support small business. Markets are a great place to achieve this with many offering extended market hours for Christmas.
Nundah Markets – North Brisbane
Brisbane MarketPlace Rocklea – West Brisbane
Helensvale Farmers Market - Gold Coast
Eumundi Markets – Sunshine Coast
2. CRAFTS
Everyone needs crafts leading up to Christmas! Whether its DIY wrapping paper, cards, making your own decorations or for keeping the kids entertained on school holidays.
Art House – North Brisbane
Art Shed - South Brisbane
Musgrave Art – Gold Coast
The Art Hub – Sunshine Coast
3. CHRISTMAS DECORATIONS
Well, this one is a little self-explanatory. You can't have Christmas without the decorations! Rather than going to larger chains, we suggest looking at specialised, family-owned, local stores. Not only will you be feeling good for supporting local, but you'll love the range of products that you won't be able to find elsewhere.
Christmas Galore – Gold Coast
Christmas Complete – Sunshine Coast
Christmas Shack – South & North Brisbane
4. GIFT GUIDE
There's plenty of small, local businesses you can support this Christmas. There's in fact so many that we sort of feel bad only highlighting a select few. However, if none of these grab you then all you need to do is simply google local gift guides to your area. Another great gift that supports local are gift cards for your local restaurants and stores!
BRISBANE
GOLD COAST
SUNSHINE COAST
Merry Christmas and Happy New Year from the team at Brighton Homes!